Picture this: it's a rainy day, you have a candle lit, and the sound of falling raindrops is the perfect background to your favorite playlist. Thanks to Apple's latest update, you no longer need to rely on the fickle weather to achieve this aesthetic. The iOS 15 update can help you feel like the main character anytime with its cool background-sound setting. The new setting allows you to play rain noise at the same time as your music. You can set the volume however low or high you like, completely transforming the mood in your room.
Aside from rainy background noise, there are plenty of other ways to use this feature. During the workday, you can block out the world and stay focused by playing bright or dark noise. You can play some relaxing ocean waves in the background as you scroll through apps like Instagram or Twitter. Or maybe try selecting the stream sound to help you unwind and fall asleep at night. Whatever sounds you choose to use, the background-noise setting can instantly deliver the vibe you're looking for.
On top of all the awesomeness that the background-noise update provides, it's also incredibly easy to figure out. The user-friendly settings are simple enough to configure with a few taps on the screen. The setting quickly becomes accessible through your device's control panel once you set it up. To get started, make sure your device is updated to iOS 15. You'll then be able to enable the background-noise feature with several easy steps.
1. Go to Settings, and click Control Center.
2. Add "Hearing" to your Included Controls list by pressing the green plus icon next to it.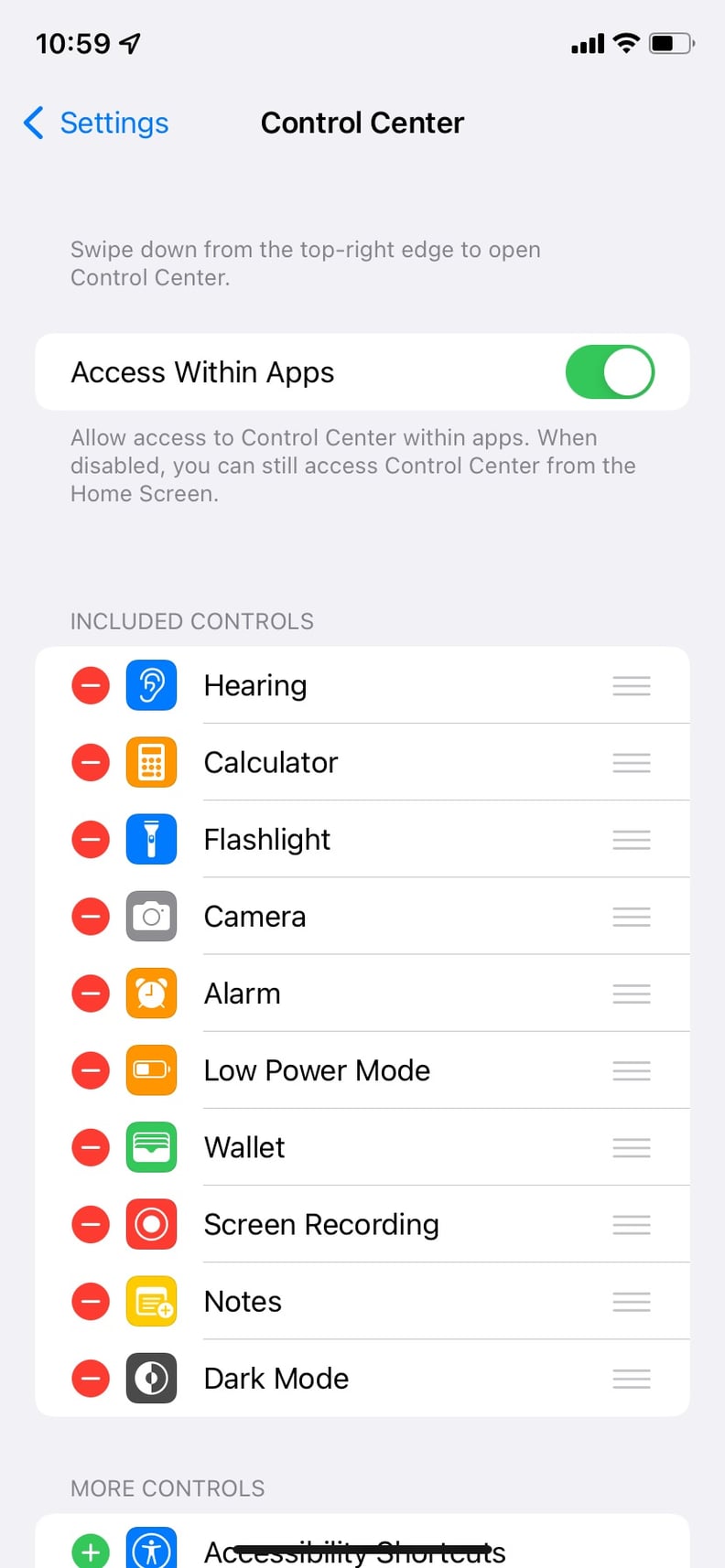 3. Swipe down from the upper righthand corner to access the Control Center. Select "Hearing," which is the icon shaped like an ear. Turn on background sounds.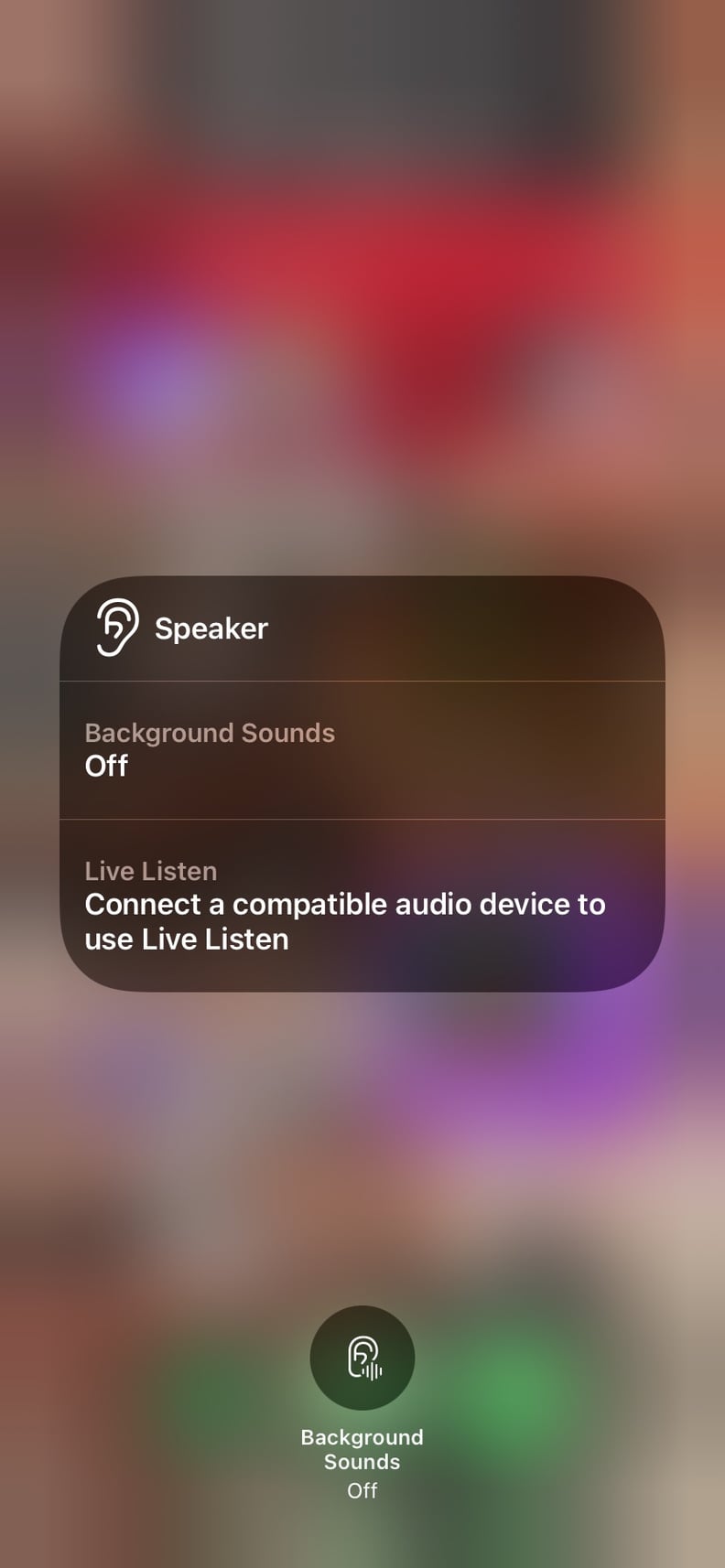 4. Choose a background noise.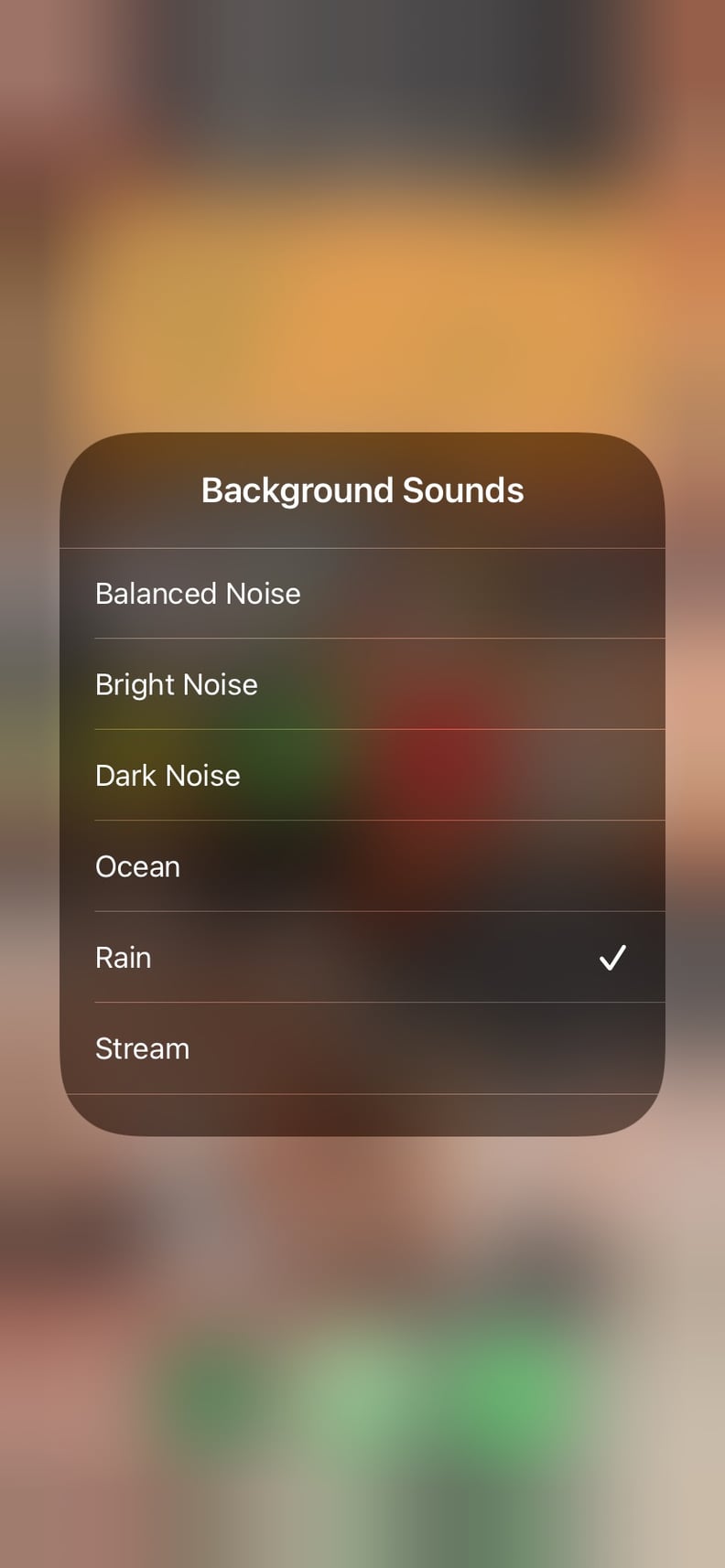 5. Adjust the volume to a level that works best with your music.