How to Blur Your Background in Google Meet
Did You Know You Can Blur Your Background on Google Meet? Here's How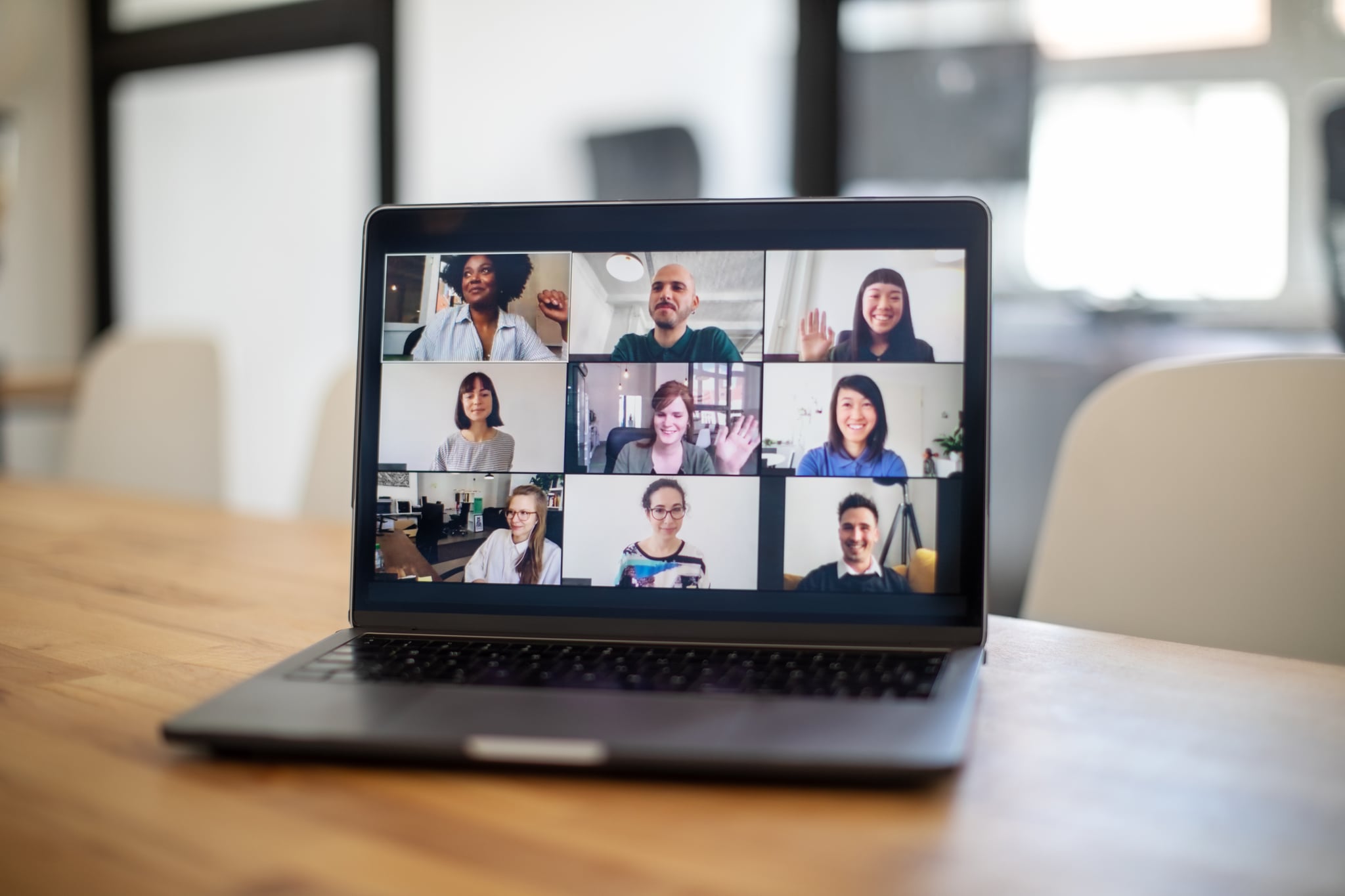 If you've been working from home for the past few months, chances are you've dealt with your fair share of technical difficulties, especially when it comes to video calls. "Can you hear me?," "I think you're frozen," and "K, I'm gonna share my screen" are just a few of the phrases we've all been muttering on repeat. And a hugely popular video chat many companies use is Google Meet, which is connected to your gmail and Google calendar. In addition to the grid view option, did you know that you can also blur your background? Yep, no more revealing your messy beds or unkept kitchens to your coworkers (just us? OK, moving on). Here's how to do it in a few easy steps.
First, it's worth noting that this feature will only appear on 4 core devices or higher that support Hyper-Threading, and is currently not available on Chromebooks. This feature is also slowly rolling out, so if some of your coworkers have it now and you don't, be sure to check daily for it to pop up.
You also want to make sure that you turn on "hardware acceleration" on Google Chrome. To do so on a Windows or a Mac, click the "Chrome menu" (the three dots) in the upper righthand corner of your browser, then click "Settings." Next, click "Advanced" with the down arrow in the menu bar on the left side of the screen. Third, click the "System" button with the wrench emoji beside it, then click to turn on "Use hardware acceleration when available." Lastly, restart Google Chrome.
Now, to blur your background while you're already in a meeting, click the button that says "More" next to three dots on the bottom right of your screen. Then, click "Turn on background blur." That's all it takes!
To blur your background before you're in a meeting, go to www.meet.google.com and select your meeting or enter the meeting code. On the bottom right of your self-view, click "Turn on background blur." Then, click "Join now."
Another important note to keep in mind is that blurring your background may slow down your device. If you don't need to blur your background or whenever you're not using that feature, you may want to turn it off so other websites and computer programs can load faster.