iOS 8 Reactions
Attention, Internet, iOS 8 Does NOT Have New Emoji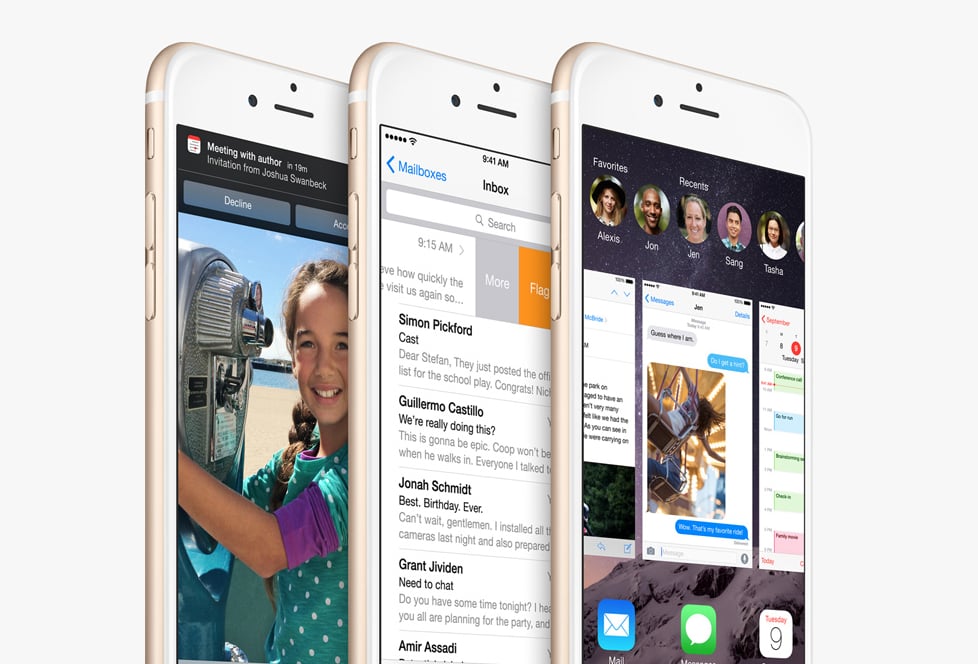 Apple's new iOS 8 is officially ready for download today, and it'll make all your iGadgets feel brand new. But someone seems to have spread a rumor that upgrading to Apple's new operating system will also unleash new emoji for your texting pleasure. False. Listen here, good people of the Internet, the approximately 250 new emoji announced this year, including the fabled middle finger emoji have still not been released.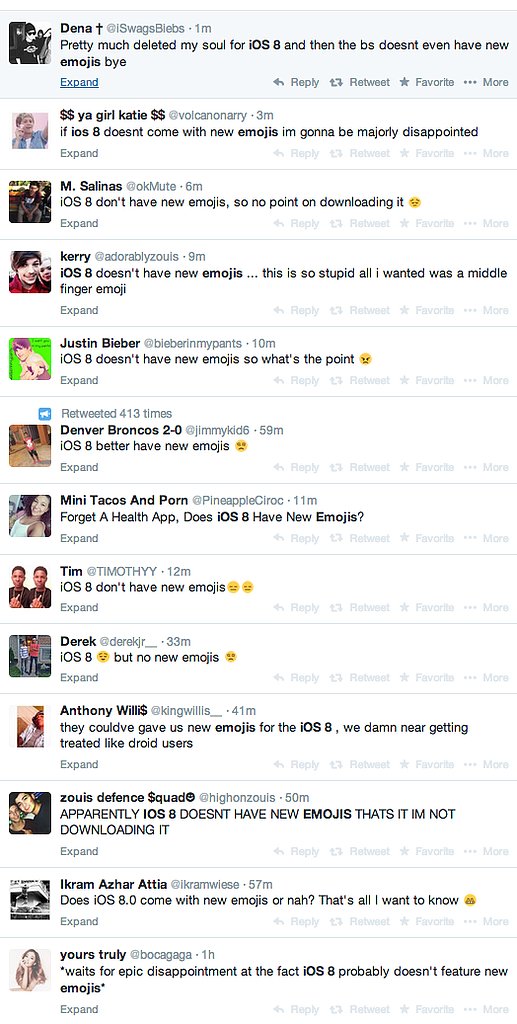 Despite the absence of new emoji, the Internet is still feeling every possible feel about the new operating system. Ranging from hopeful to desperate to envious, this is how the digital world is reacting to iOS 8.
Lord forgive me but I need the space for iOS 8 pic.twitter.com/1JUUmNoF7d

— Common White Girl (@girlposts) September 17, 2014
When you realise you don't have enough storage for iOS 8 #iOS8 pic.twitter.com/51NT2wkzry

— ☯ (@iPadMuke) September 17, 2014
When you realise iOS 8 needs 6.8GB of storage in order to be updated pic.twitter.com/n6F8ufwATb

— JR (@jrainsbury) September 17, 2014
How to get iOS 8 without deleting everything, RT to save a life pic.twitter.com/Z7Sqh9YJbx

— (@substrate) September 17, 2014
Ugh, iOS 8 is so annoying. pic.twitter.com/jNFSSHxltg

— Peter Kelly (@PeterKelly25) September 17, 2014
while everybody downloading iOS 8 tomorrow, imma be like this cuz i only have the iPhone 4 pic.twitter.com/XWNtCdiZlf

— ⠀⠀⠀⠀⠀⠀⠀⠀⠀⠀⠀⠀⠀⠀⠀⠀⠀⠀⠀⠀ (@blcvk) September 17, 2014
when you are stuck with ios7.1.2 and everyone else has ios 8 pic.twitter.com/ff8EqSq1sA

— falguni◡̈ (@hqzarry) September 17, 2014
If you're ready to upgrade to iOS 8, first back up all your data, delete storage hogs, and then master the new software with these tips.