iPad With LTE on T-Mobile
The Best iPad Deal You'll See All Year
An iPad with a cellular data connection is a luxury that most people can't afford. It'll cost you at least $629 to get an LTE-enabled iPad Air — except at T-Mobile. The carrier is now offering 4G LTE tablets at a WiFi-only price, which means that iPad Air with data is now $499. That's a $130 discount — in other words, you'll save over a year of a Netflix subscription or 100 orders of small curly fries at Jack in the Box. But it gets better.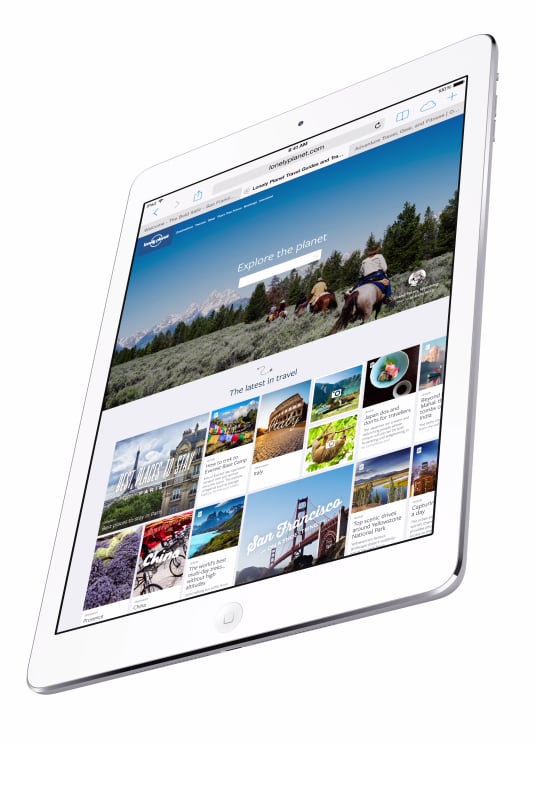 T-Mobile customers will also get free data on their new iPads until the end of 2014. Yep, every month, users get up to 1.2GB without forking over any extra cash. In layman's terms, that amount of data equates to visiting about 2,500 webpages or streaming five hours of online video. In 2015, customers will start paying $10/month for 1GB of data, while the leftover 200 MB remains free.
This unbelievable iPad deal starts this weekend, April 12. It's the same day that T-Mobile's $40 Simple Starter Plan launches as well. This new option offers $40 per month unlimited talk and text and up to 500MB of 4G LTE without a contract or data overages. After your 4G LTE limit is up, data speed will automatically convert to 2G web speeds until the next month.
Intrigued? So are we. After popping into T-Mobile, let your new iPad Air take flight with these pretty cases.
Source: Apple