Motivational Apps
3 Apps to Kick-Start Good Habits and Break Bad Ones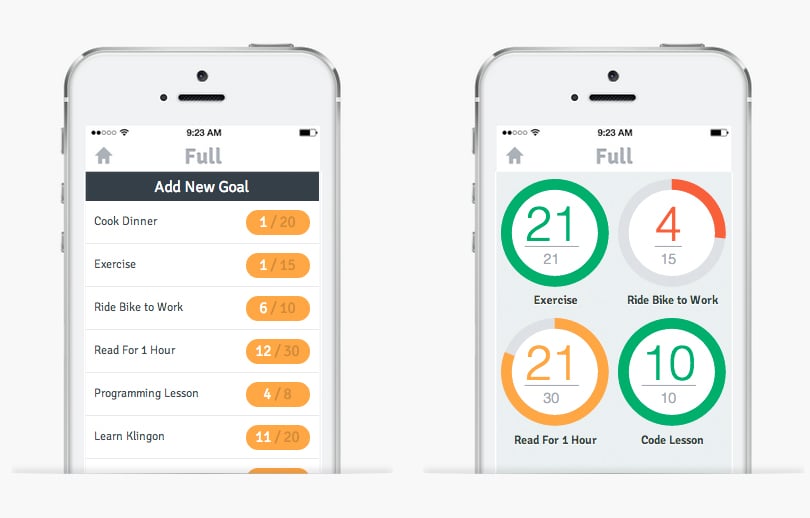 2
Keep a bucket list instead of a task list.
In Full ($1) for iPhone, create a bucket list of things you'd like to accomplish that don't necessarily have a time horizon, like reading for an hour at a time, completing one code lesson, etc.
Set how many times you'd like to complete that goal, and watch as the app's goal circle grows fuller.