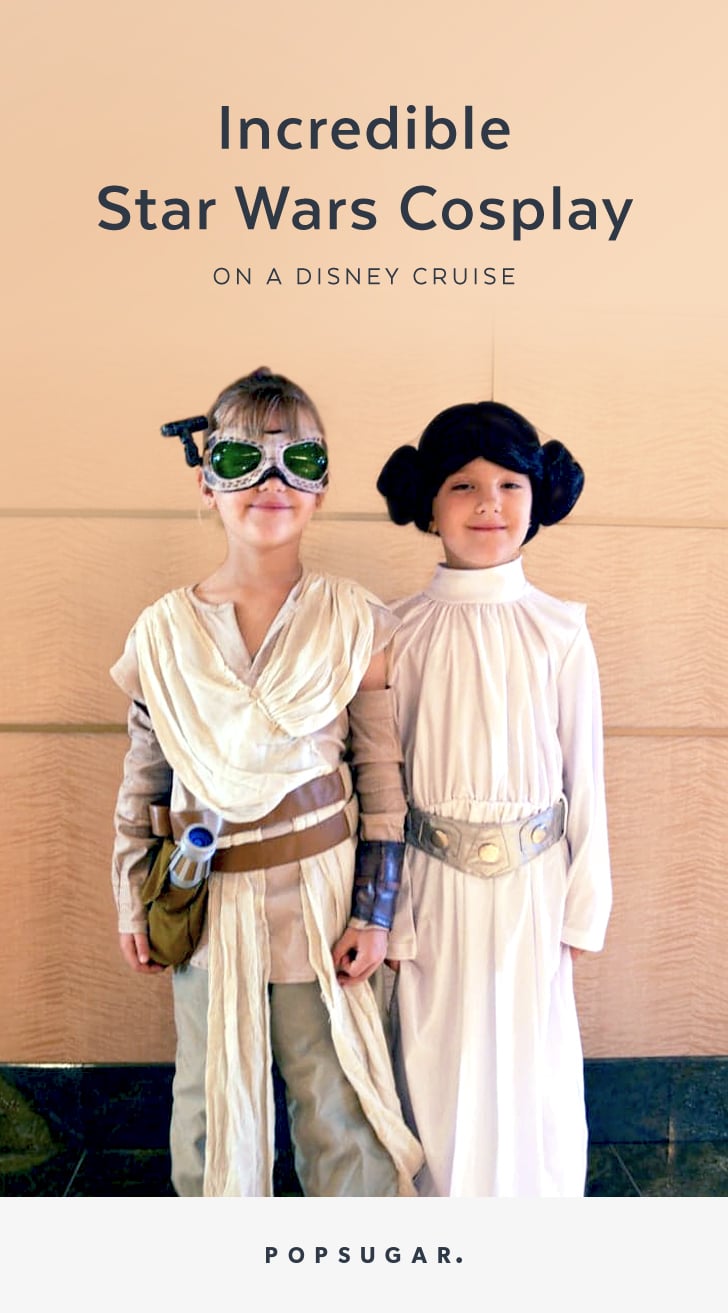 POPSUGAR Photography | Ann-Marie Alcántara
POPSUGAR Photography | Ann-Marie Alcántara
Cosplay has no limits — not even geography or water can stop any fan from dressing up as their favorite character. This was definitely the case at the first Star Wars Day at Sea aboard a Disney cruise ship.
Sure, you might think that lugging around all the materials required for an epic cosplay might deter cruise ship guests from doing it. But you're wrong. Guests on the Disney Fantasy ship brought makeup, lightsabers, Jedi robes, and everything imaginable to complete their dressing-up dreams at sea. Regular characters like Luke Skywalker made an appearance, but new ones from Star Wars: The Force Awakens also graced the ship — including so many Reys!
Check out some of our favorite cosplays to plan your Halloween costume this year and don't forget to see just what you can expect from a Star Wars Day at Sea.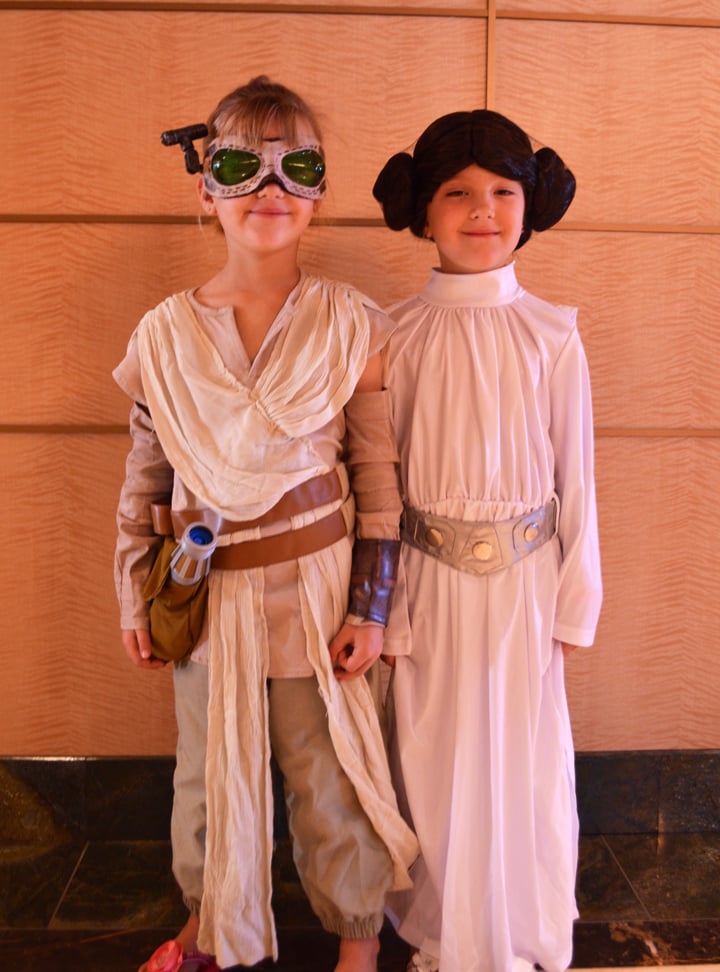 Rey and Princess Leia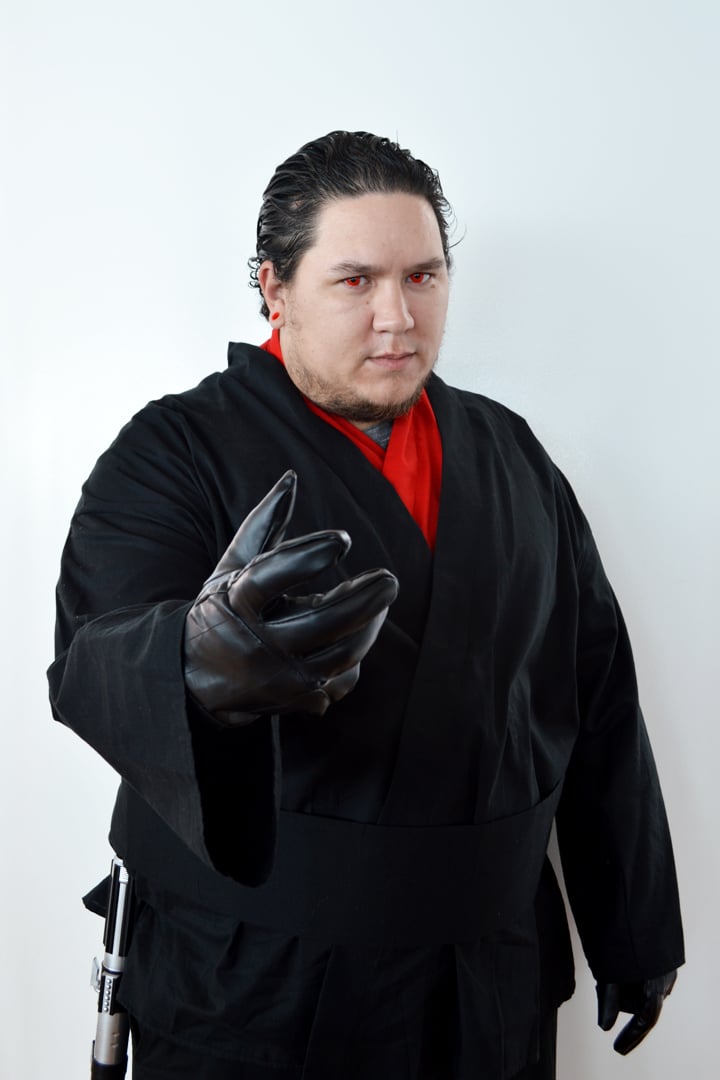 Sith
Ahsoka Tano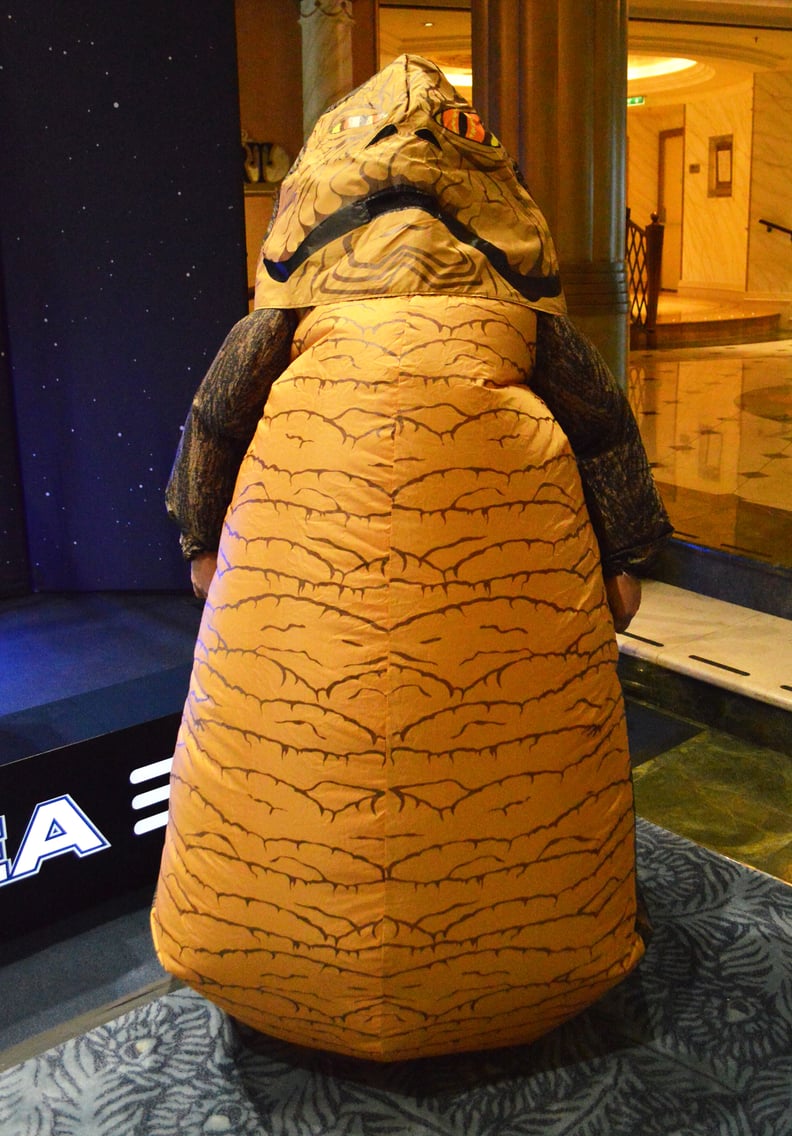 Jabba the Hutt
Darth Vader, Kylo Ren, and Stormtroopers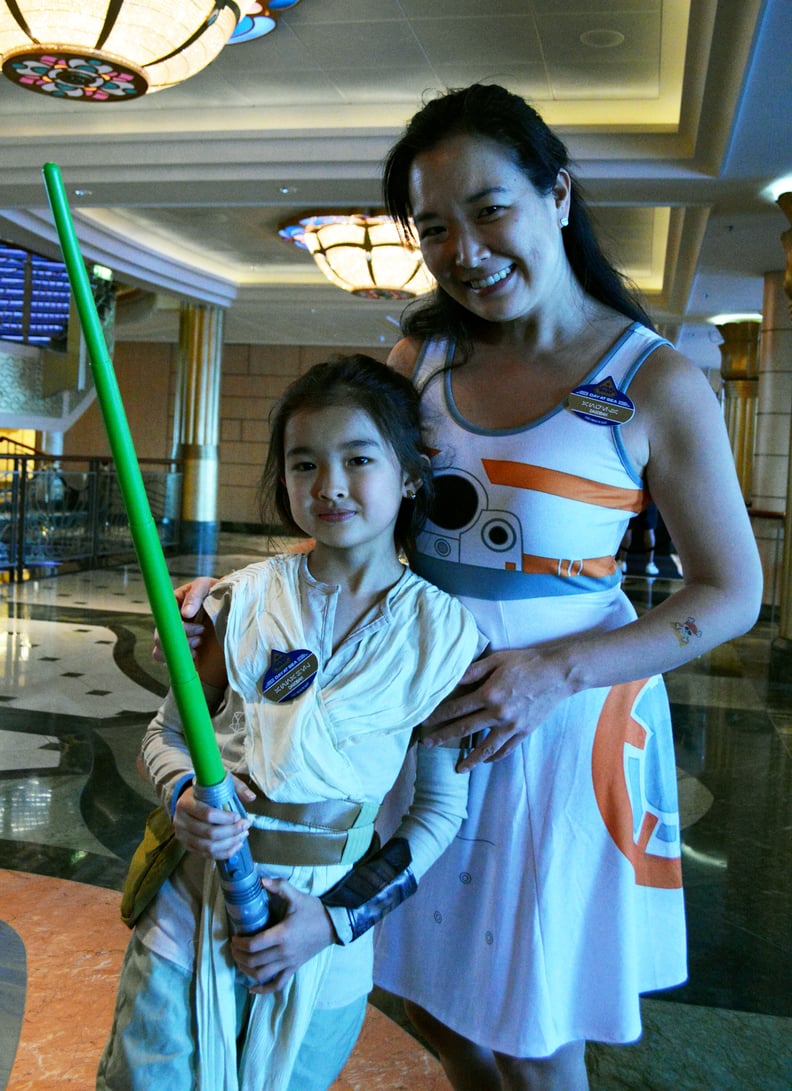 Rey and BB-8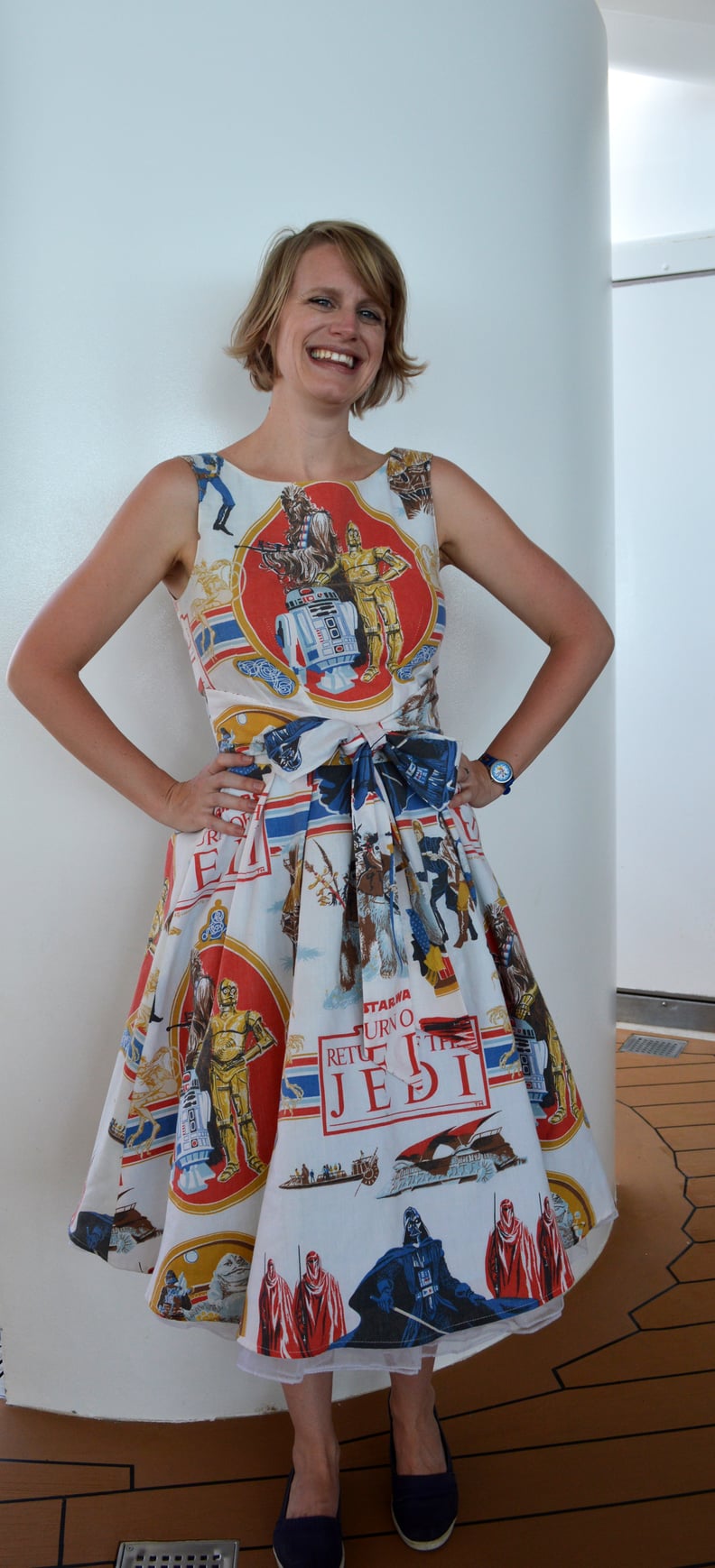 Star Wars Fan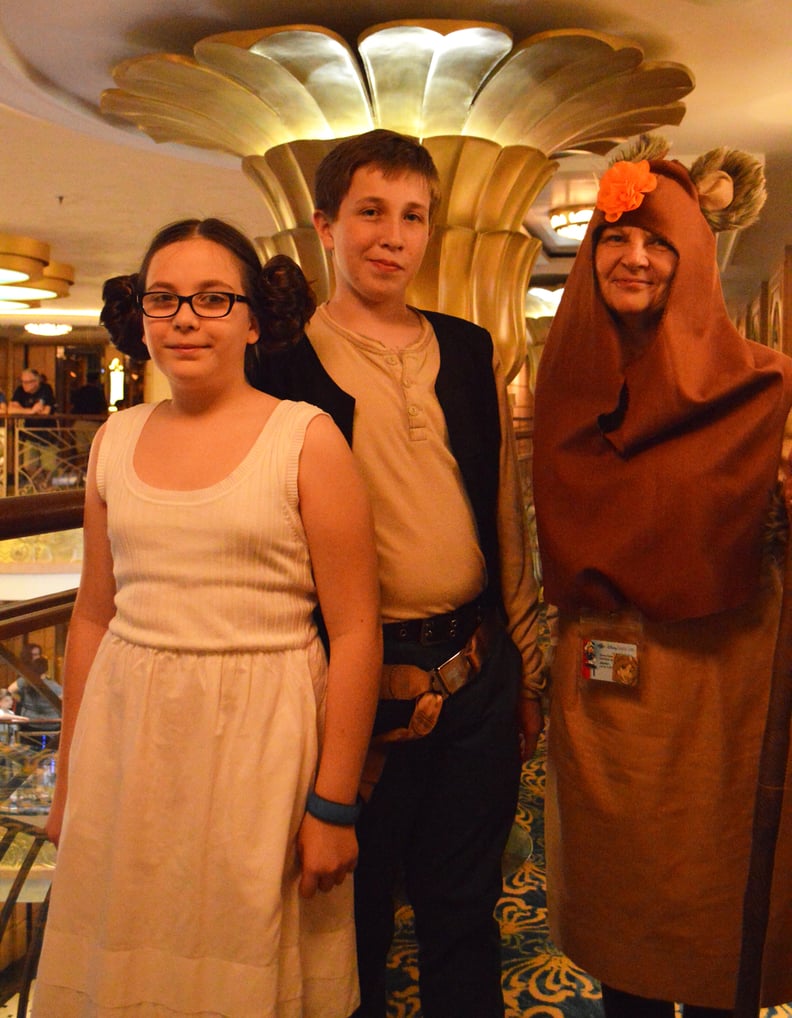 Princess Leia, Han Solo, and an Ewok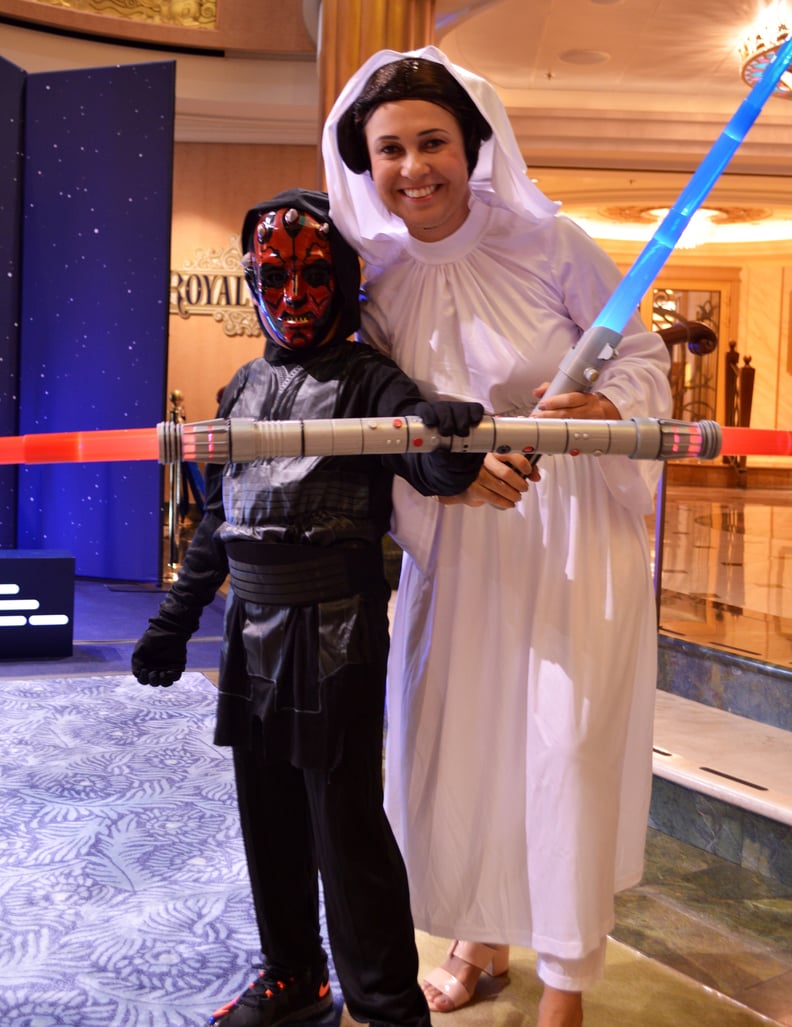 Darth Maul and Princess Leia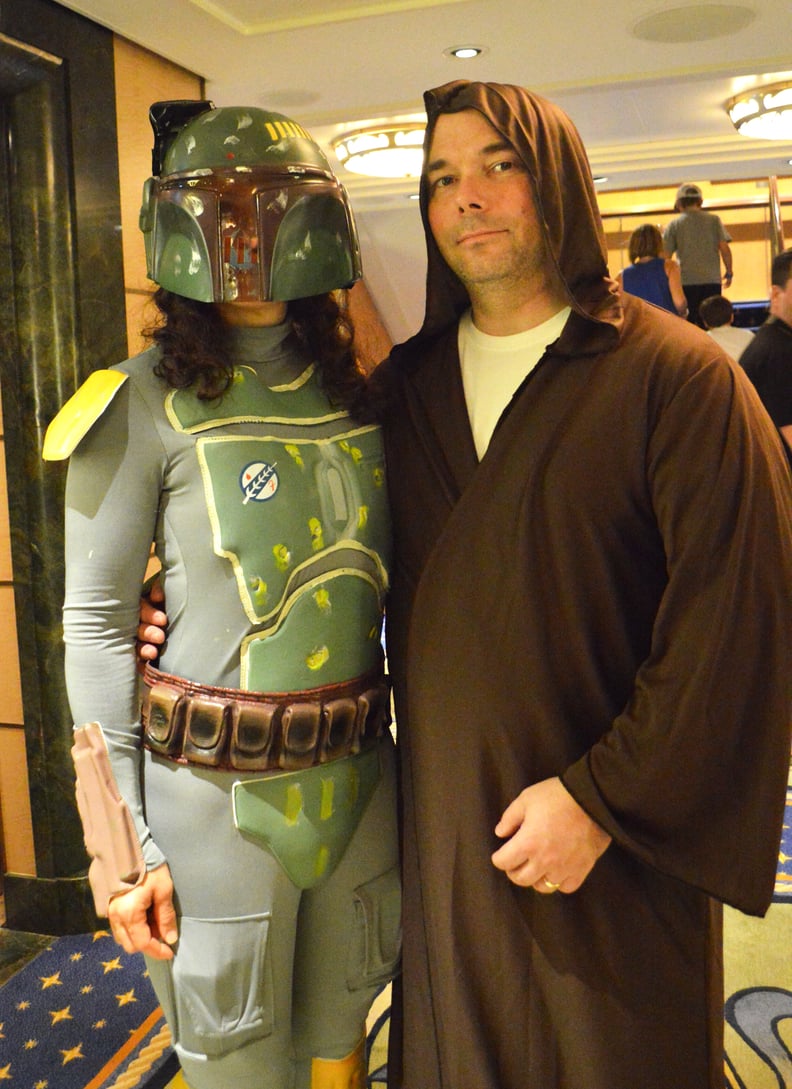 Boba Fett and a Jedi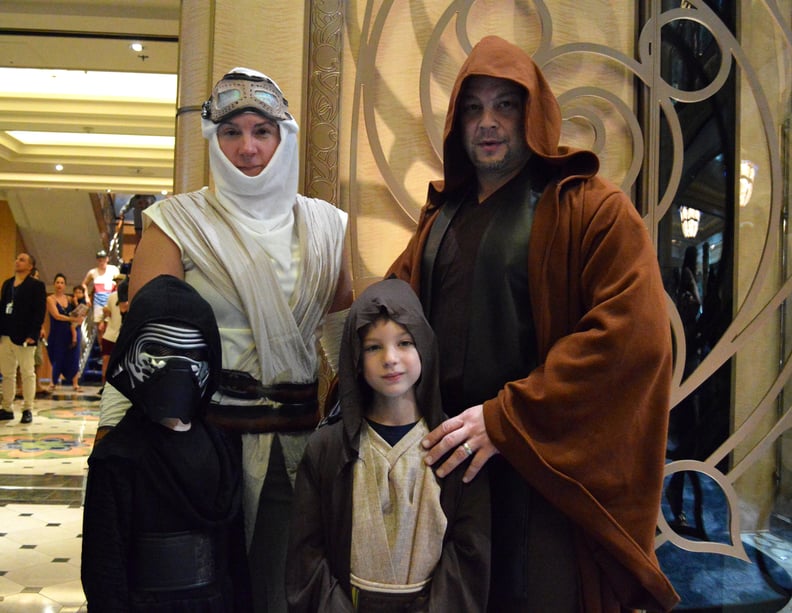 Kylo Ren, Rey, Anakin Skywalker, and Luke Skywalker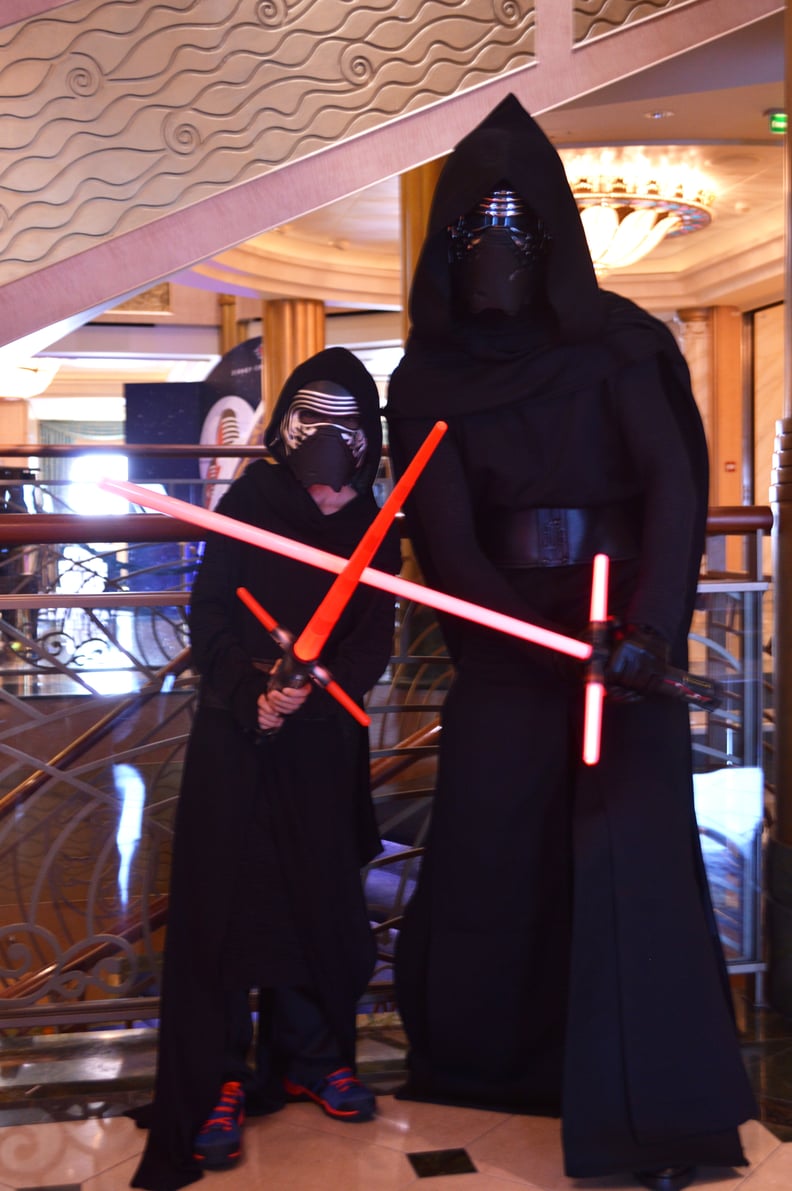 Kylo Rens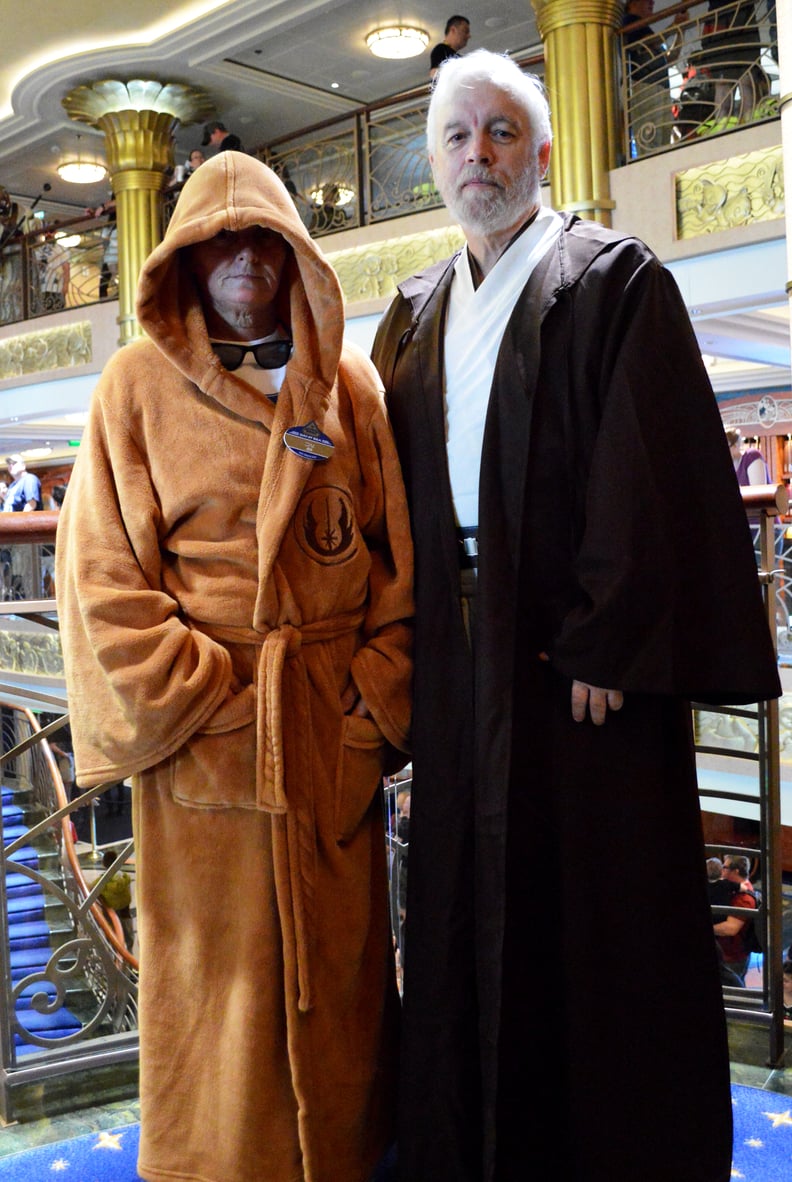 Jedi Knights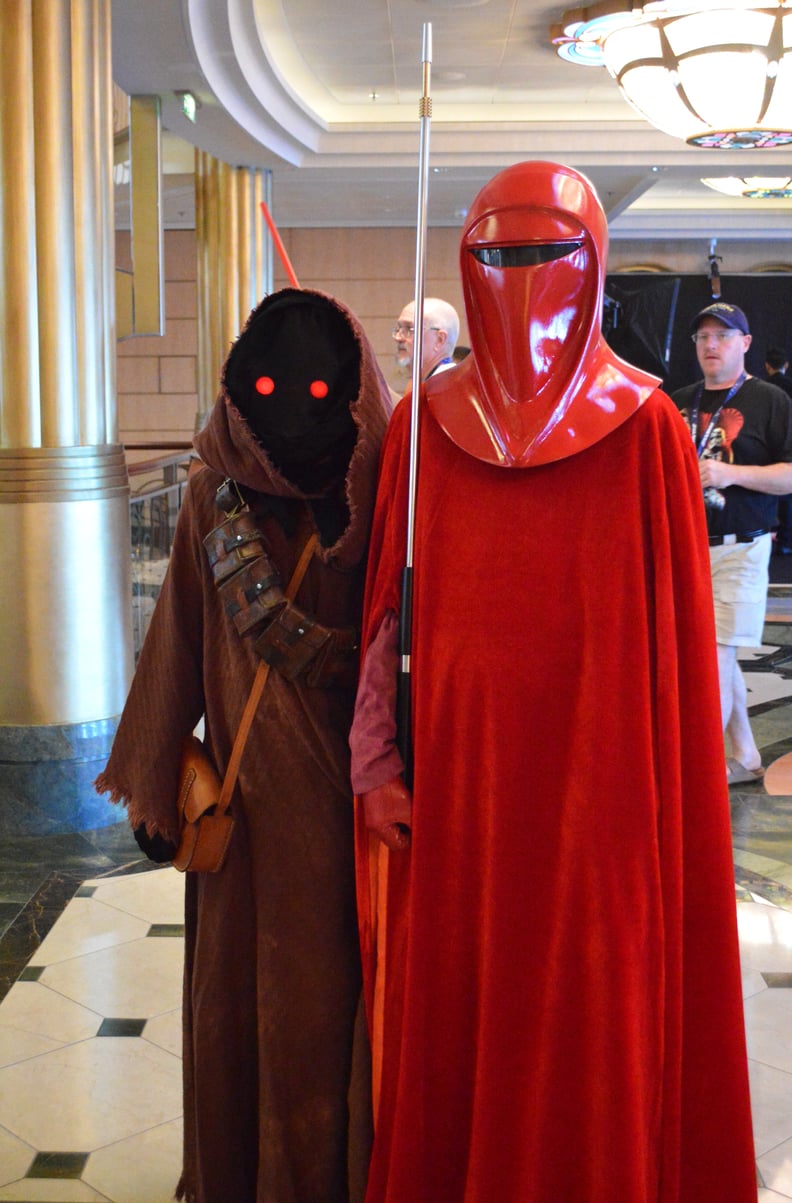 Jawa and Imperial Guard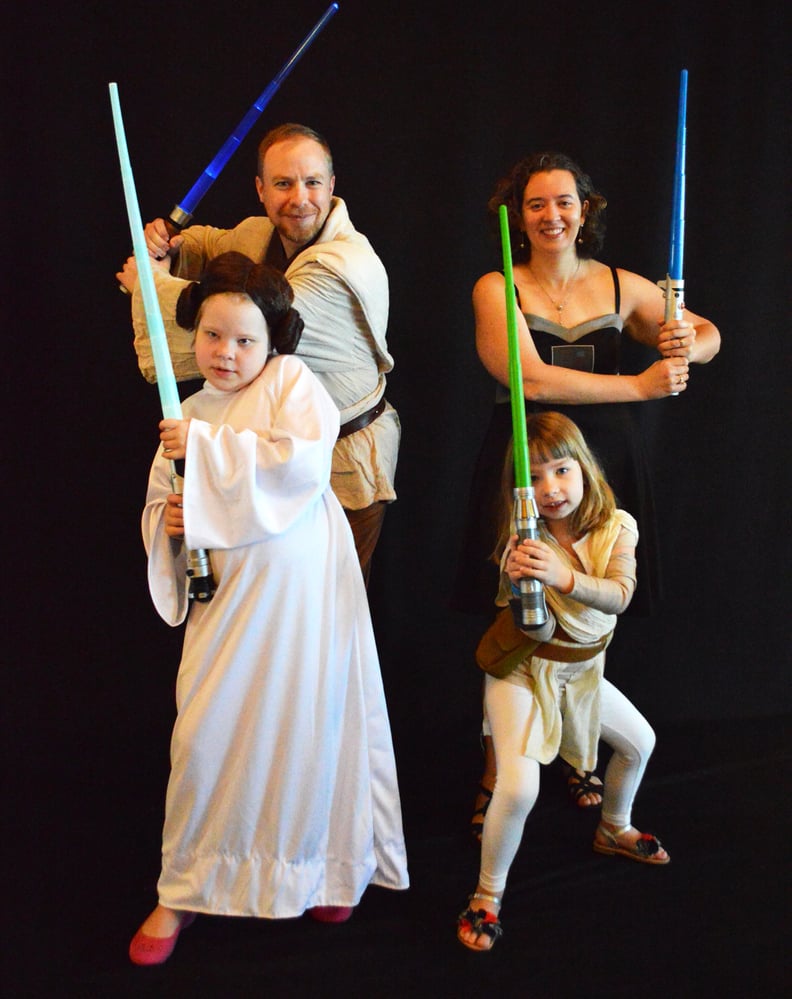 Princess Leia, Luke Skywalker, Darth Vader, and Rey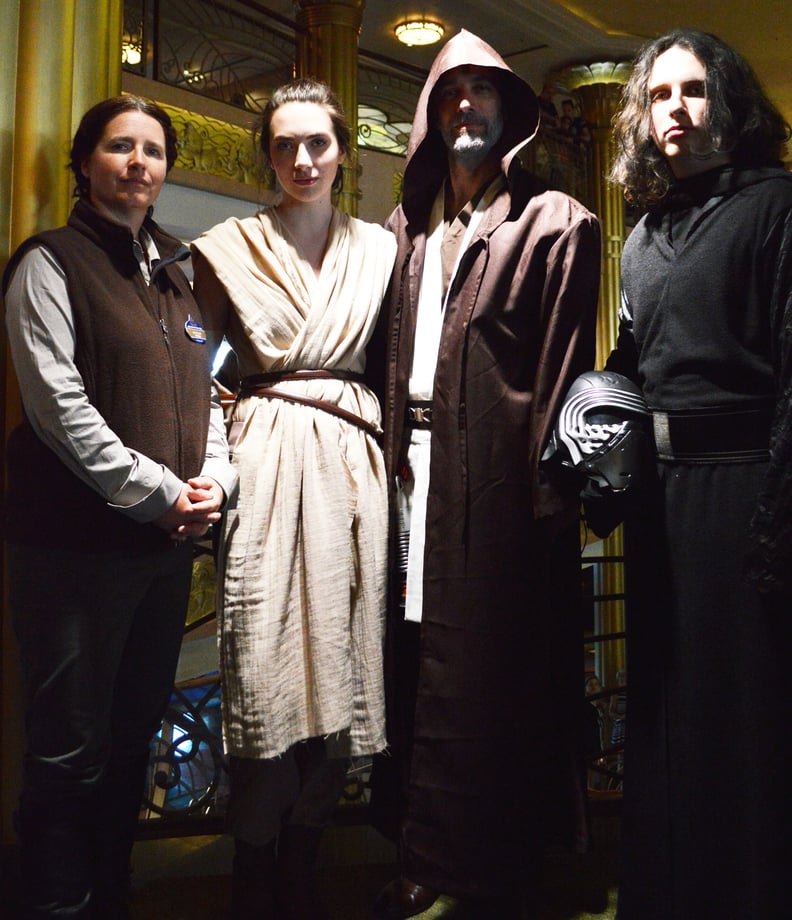 Princess Leia, Rey, Obi-Wan Kenobi, and Kylo Ren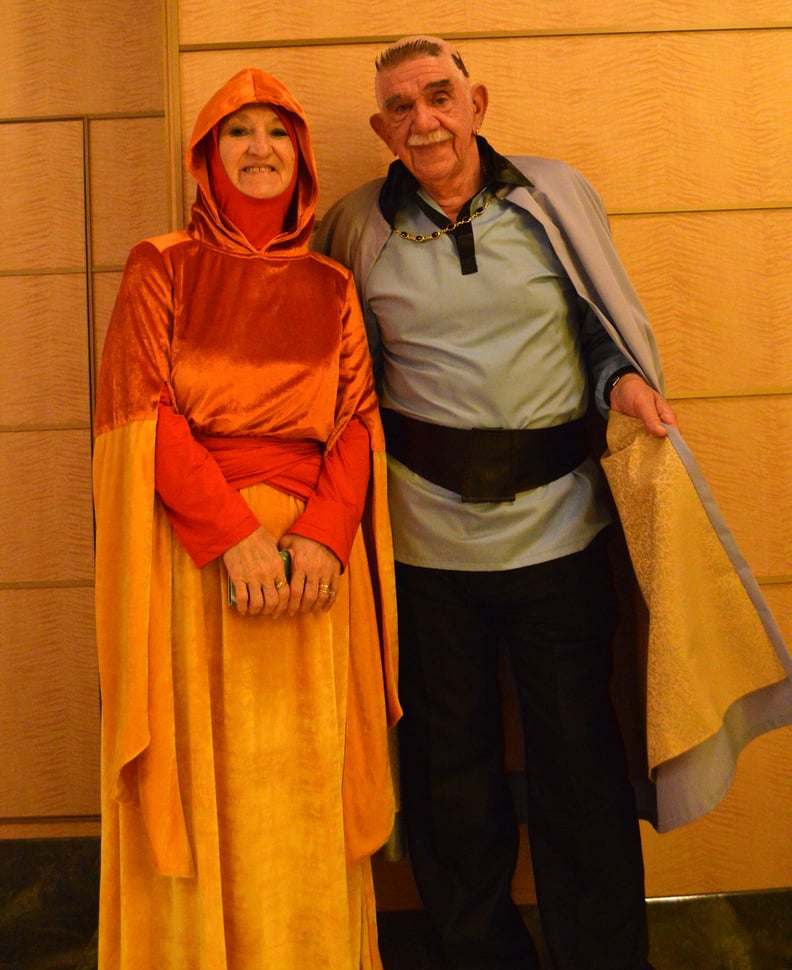 Naboo Royal Handmaiden and Lando Calrissian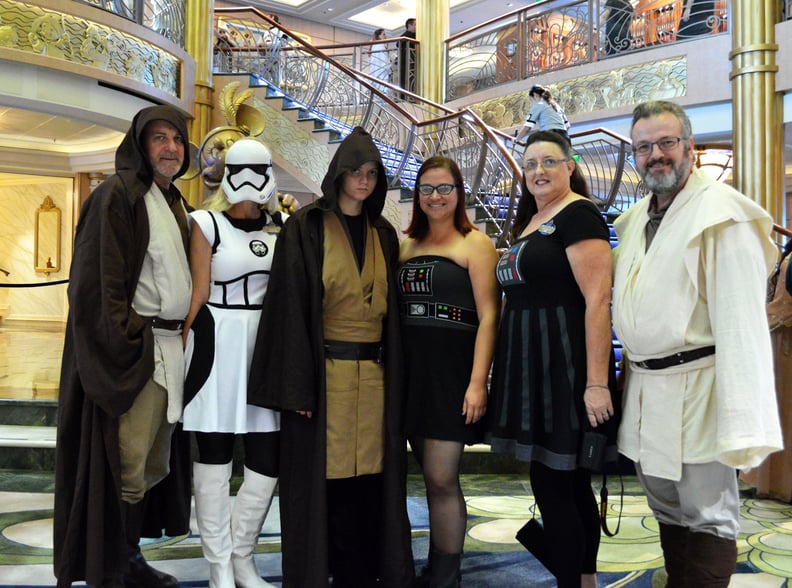 Jedis, Darth Vaders, and a Stormtrooper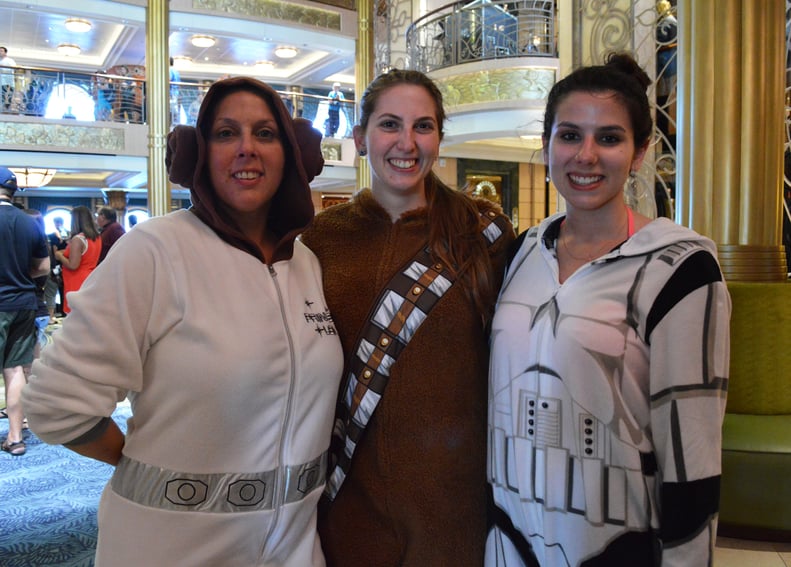 Princess Leia, Chewbacca, and Stormtrooper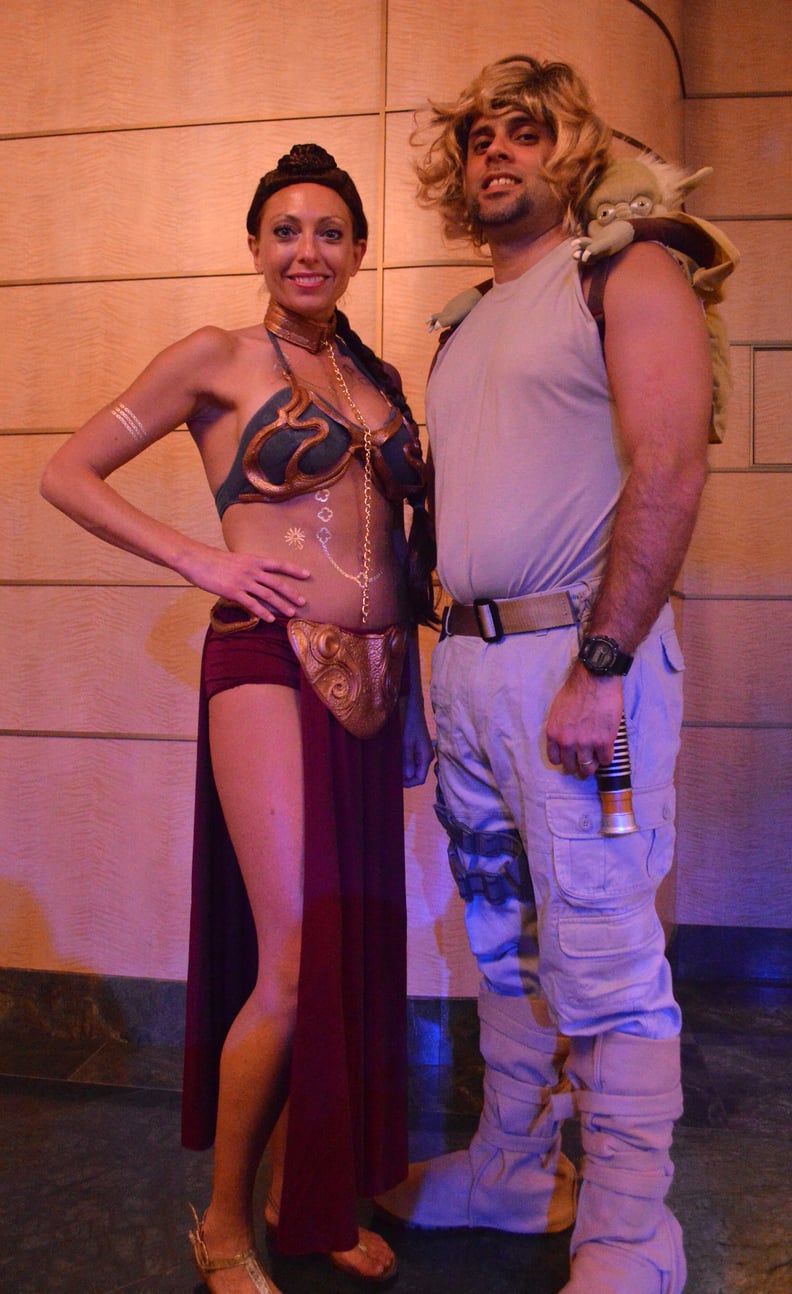 Princess Leia, Luke Skywalker, and Yoda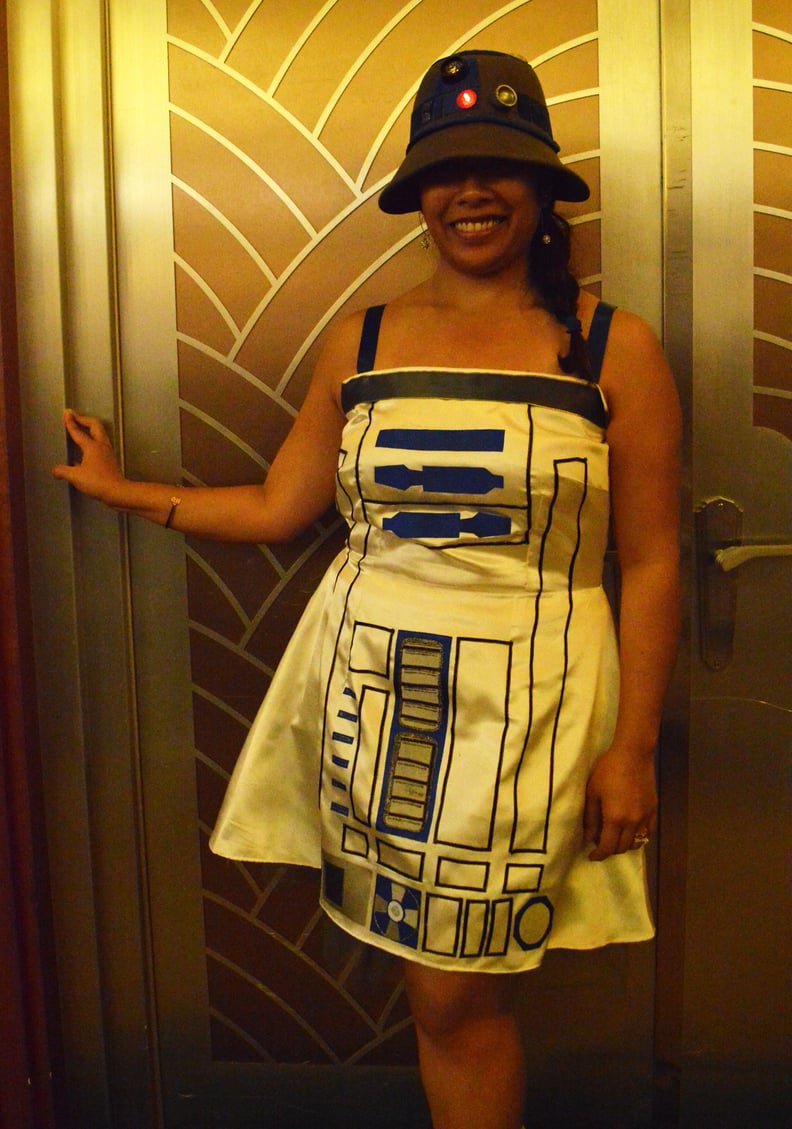 R2-D2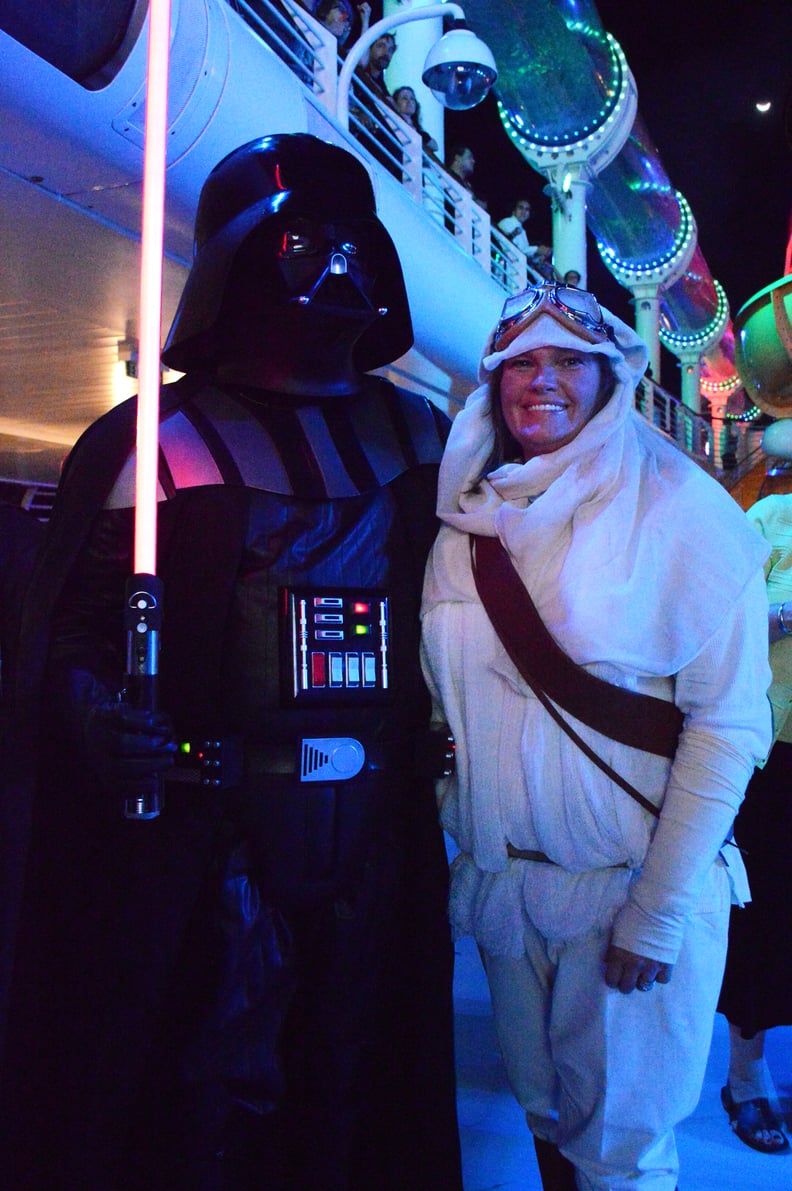 Darth Vader and Rey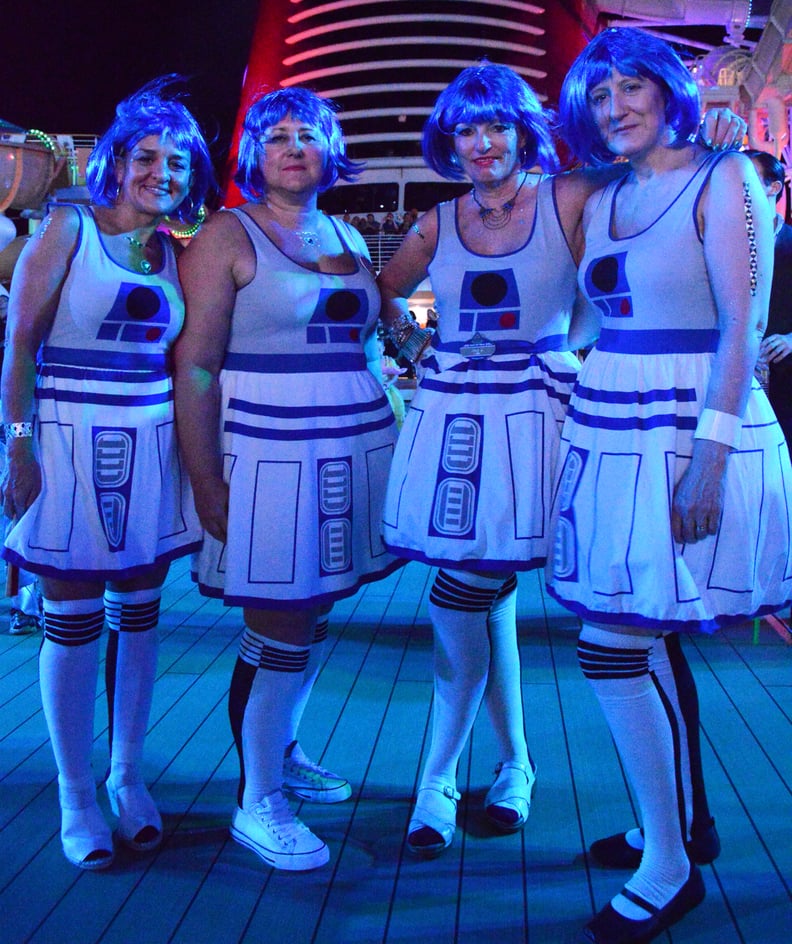 R2-D2s