What to Do in Iceland
5 Days in Iceland: What to Do and See For an Unforgettable Trip
Northern Virginia wedding photographer Kirstie Tuben and her husband, Ben, made a travel list on their honeymoon that featured the top 10 places they both wanted to visit. Since then, their goal has been to visit all the destinations before having kids, and Iceland happened to be one of them. "I really believe that travel is the only thing that makes you richer," said Kirstie. "It can enrich your life and open your eyes to the world around you." Before getting married, she was able to cover a good amount of ground on her own. She backpacked through Europe, lived on a boat in the Bahamas, taught in Vietnam and Tanzania, and saw 31 states.
For five days, the couple traveled to Iceland together over the Thanksgiving holiday. Since the Northern Lights aren't visible in the Summer, going during the Winter was a cold but great decision. Surprisingly, they shared that the weather was the same as New York City's, but the sun rose at 10 a.m. and set around 4:30 p.m. Kirstie and Ben gave us their adventure-packed itinerary for other travelers to follow. And seeing how trendy Iceland has become, you'll definitely want to add this to your list. But before you embark on your own trip, consider their tips and warnings ahead that could make or break your experience. See what to expect along with their gorgeous photography from their mini vacation!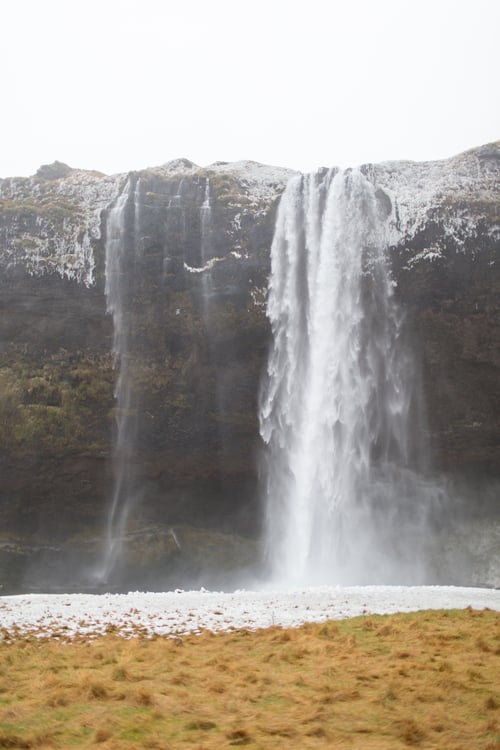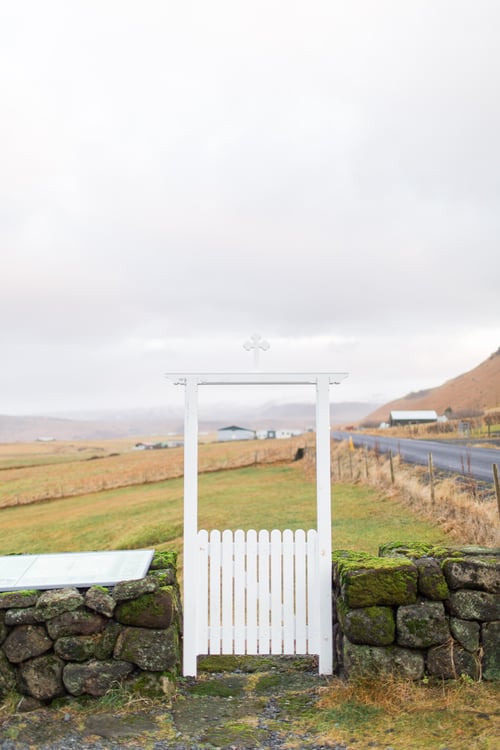 Image Source: Kir Tuben Photography
According to the couple, their flight from Washington Dulles International Airport (IAD) was totally manageable and only required a small nap to fight the jet lag. As soon as they landed, they rented a car and drove to the small town of Vík. Their pro tip: buy insurance, because gravel will hit your windshield and strong sandstorms can damage your door. They packed a ton of snacks because they were told that the food in Iceland isn't the best. "Much to our surprise, it didn't suck — it was just expensive and mostly fish, burgers, or [hot] dogs," she said.
Although the drive to Vík took almost three hours, it was stunning. They were able to park and pet horses and sheep at any moment and stop at a waterfall called Seljalandsfoss. After taking a nap at their Airbnb, they explored the town and grabbed dinner at Sudur-Vík.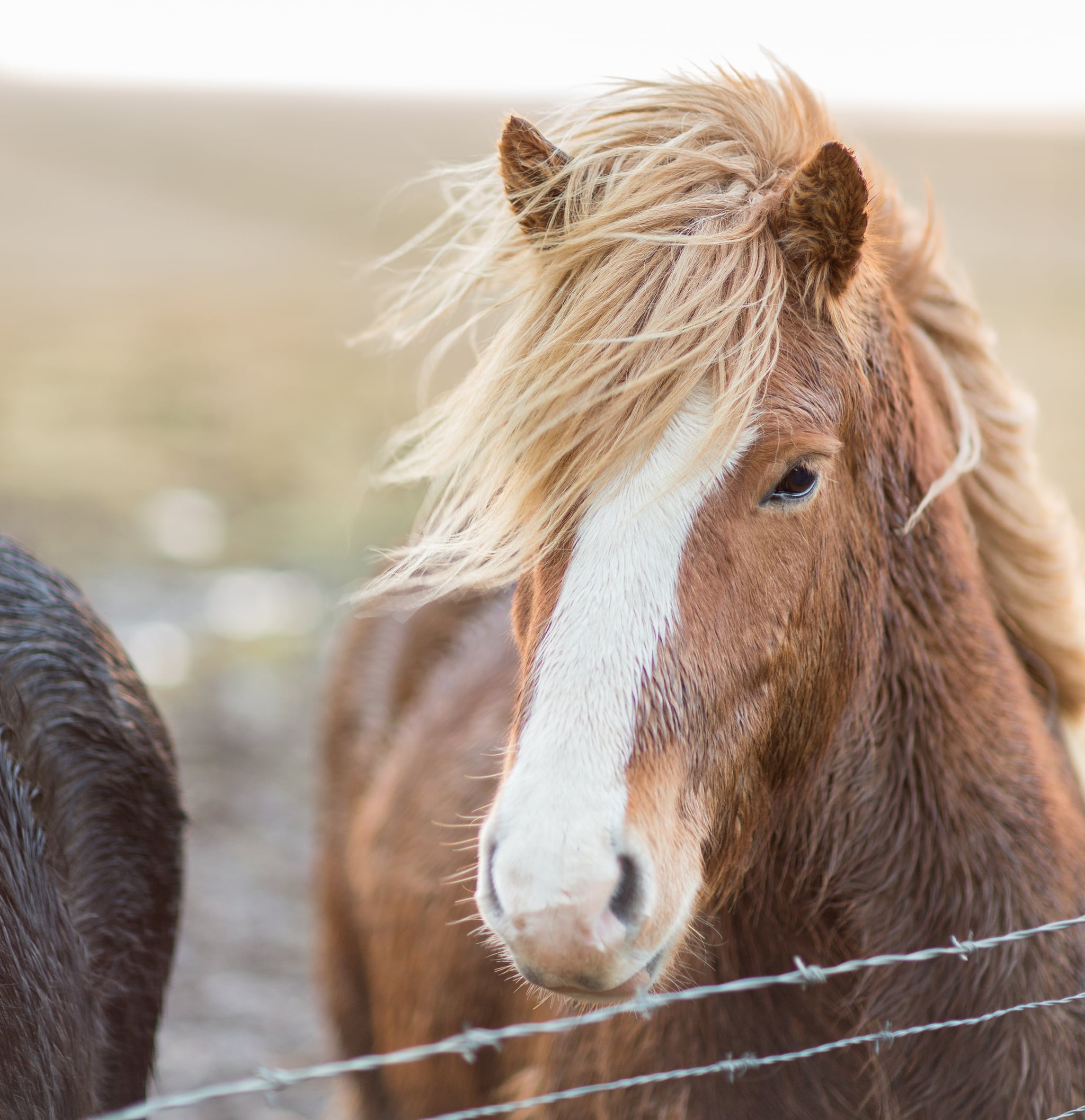 Image Source: Kir Tuben Photography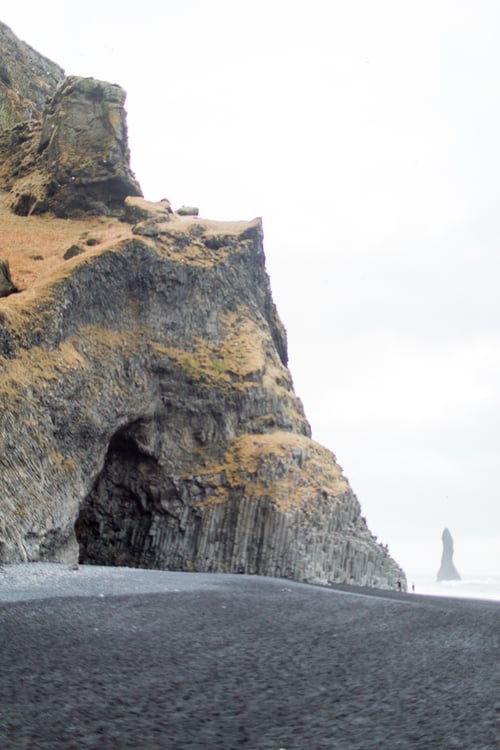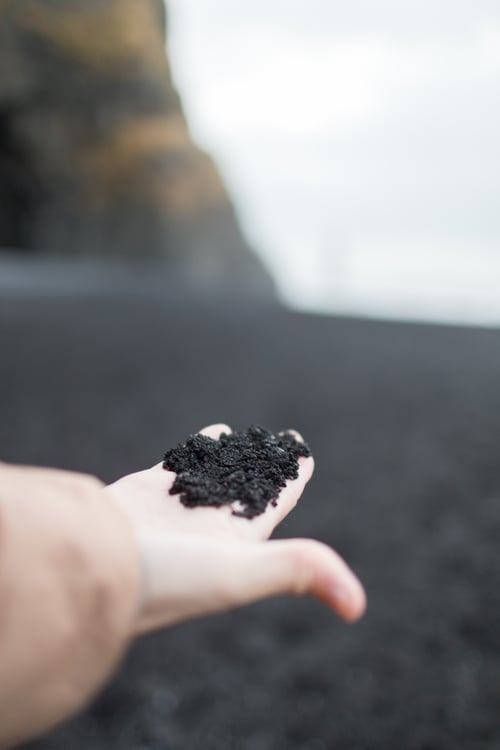 Image Source: Kir Tuben Photography
Their first stop on their way back toward Reykjavik was a black sand beach called Reynisfjara, where they climbed basalt towers. Don't get too close to the water, though. Dangerous "sneaker waves" can sneak up on you and take you under. Next, they drove to the famous plane crash, Sólheimasandur. Once you reach the area, you have to hike about two miles there and back with no bathrooms in sight. After some awesome photos, they went to Skógafoss Waterfall, where they recommend eating at the delicious fish and chips stand. After getting dropped off at their next Airbnb near City Center, Super Jeep tours picked them up at 8 p.m. to go see the Northern Lights. The great thing about this company, according to Kirstie, is that they'll refund your money if you don't see the lights. For the best photos, bring a tripod and flashlight.
Image Source: Kir Tuben Photography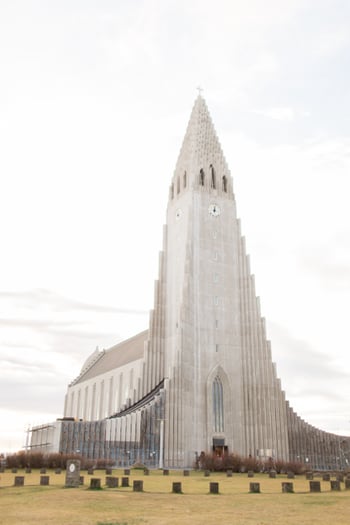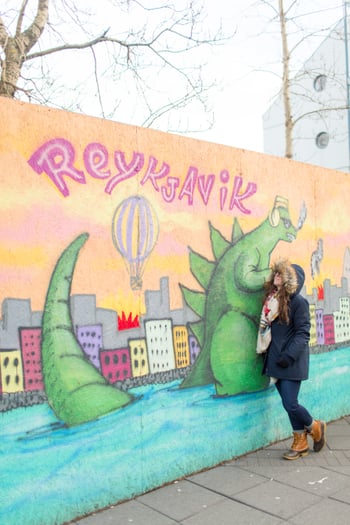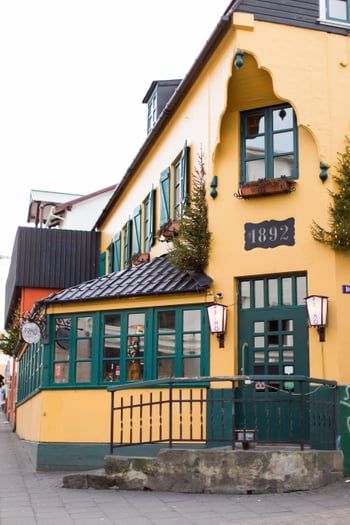 Image Source: Kir Tuben Photography
They took this day to explore Reykjavik and eat pub food. You'll want to see the Solfar Sculpture (Sun Voyager), go to the top of a massive church called Hallgrímskirkja, and visit the Harpa conference center. In addition, the street art, city hall, and small shops were also noteworthy. Travelers can take boats for whale watching or puffin seeing in the Summer. One of the highlights for Kirstie was dinner at Lebowski Bar, since The Big Lebowski is one of her favorite movies. Another reason to visit Iceland during the Winter is all the Christmas decorations. Don't leave Reykjavik without eating at the famous hotdog stand Baejarins.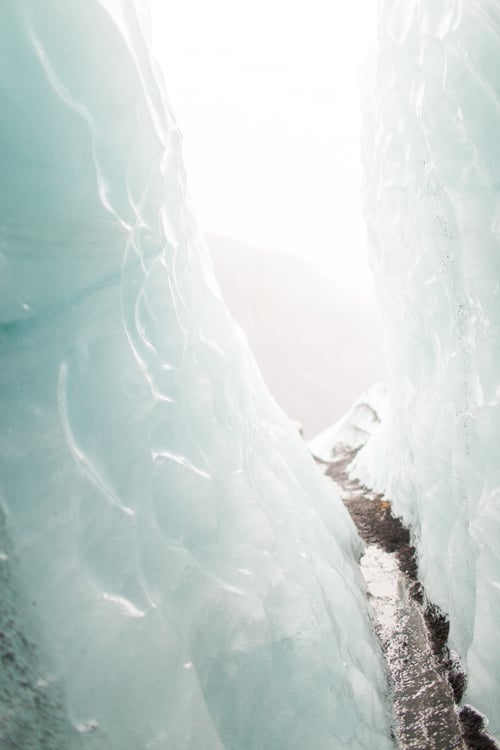 Image Source: Kir Tuben Photography
Most of their day was spent driving to Sólheimajokull where they went glacier hiking with Arctic Adventures. Although the intermediate course was manageable, it was cold. You'll definitely want to wear waterproof clothing and rent boots through the company.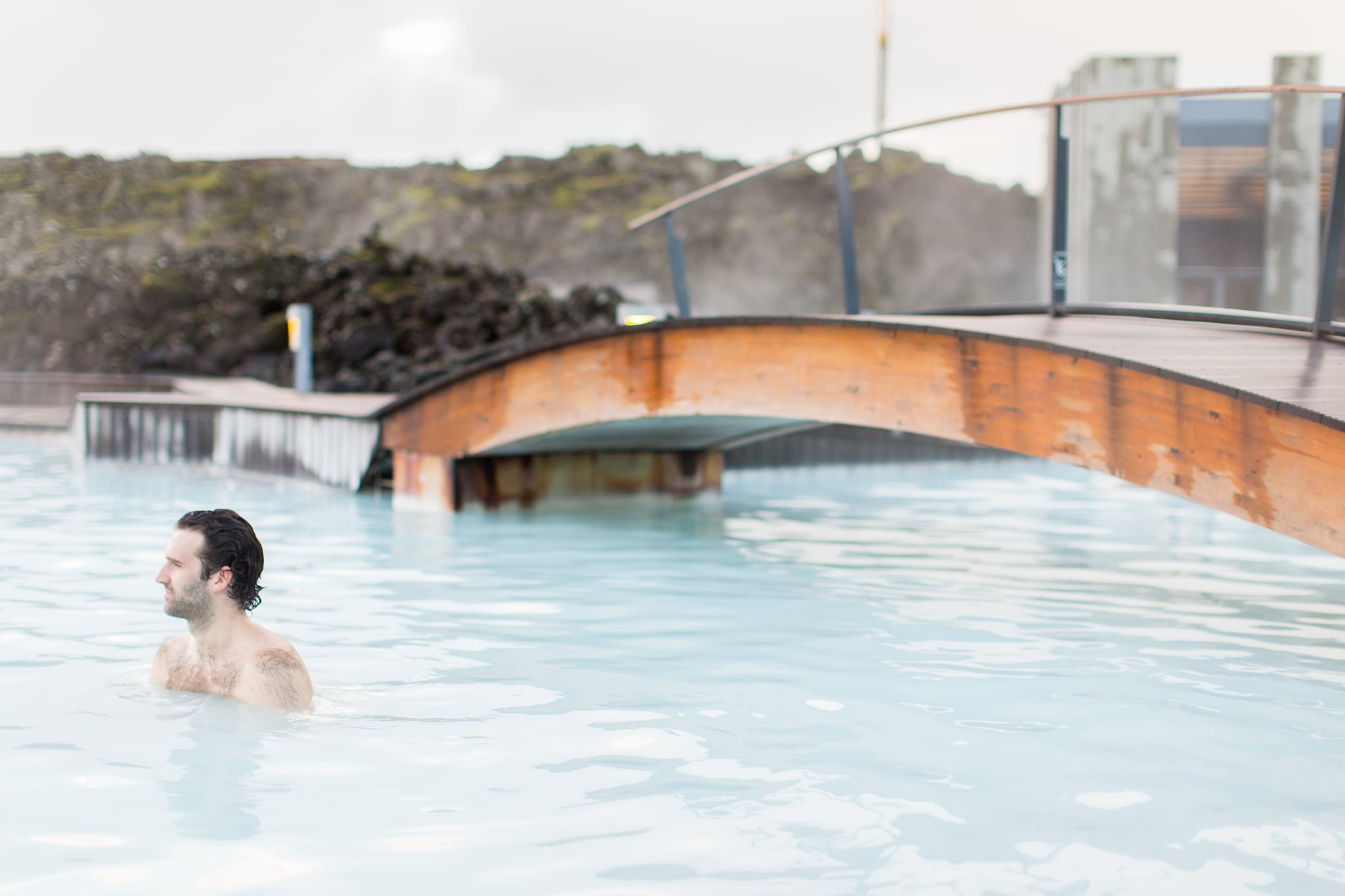 Image Source: Kir Tuben Photography
Ben and Kirstie were told to
go to the Blue Lagoon
either on the way to or from the airport, which they didn't regret doing. The process was easy through Reykjavik Excursions, using their bus and ticketing system, and they were even dropped off at their flight. "The Blue Lagoon is a lot like a spa but like nowhere I have ever been," Kirstie said. Visitors can rent towels and bathrobes, and you can also buy beer at the swim-up bar. "Definitely try the facial mask and don't get your hair wet — the water strips it completely."
See their incredible photos!
The gallery has no slides