Healthy Watermelon Recipes
7 Hydrating Watermelon Recipes For Hot Days
Like us on Facebook
There's nothing sweeter than snacking on a juicy slice of watermelon. But you might not realize that this is a very healthy habit. Watermelon is 92 percent water and rich in vitamin A, vitamin C, and lycopene, an antioxidant that supports a healthy heart and bones. Go beyond the bowl of cubed pink melon and enjoy inventive recipes for a delicious change of pace.
Spicy Watermelon Gazpacho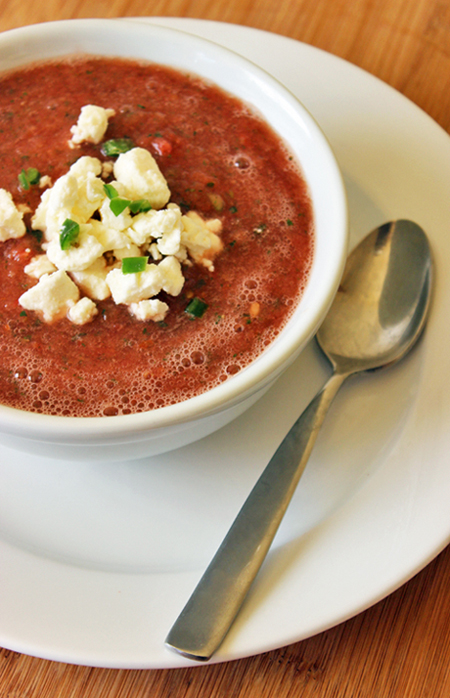 Source: POPSUGAR Photography / Lizzie Fuhr
Sweet and spicy, this watermelon gazpacho soup blends a healthy array of hydrating produce with herbs and the right hit of heat.
Watermelon Caprese Salad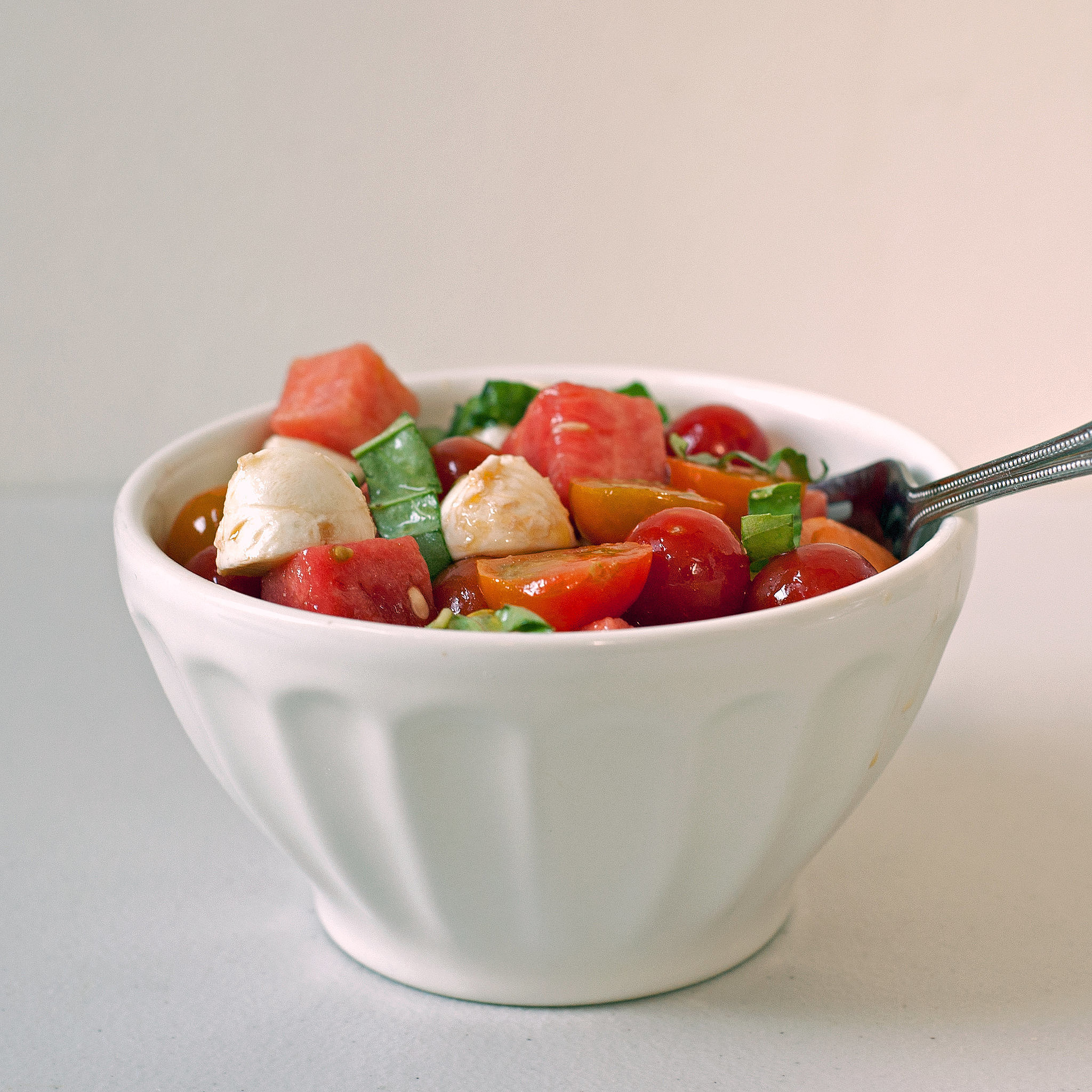 Source: POPSUGAR Photography / Nicole Perry
Give your standard tomato and mozzarella caprese a hydrating makeover with this inventive watermelon caprese salad. You'll be surprised what a natural flavor fit cubed watermelon is in this Summer favorite.
Strawberry-Watermelon Hydrating Smoothie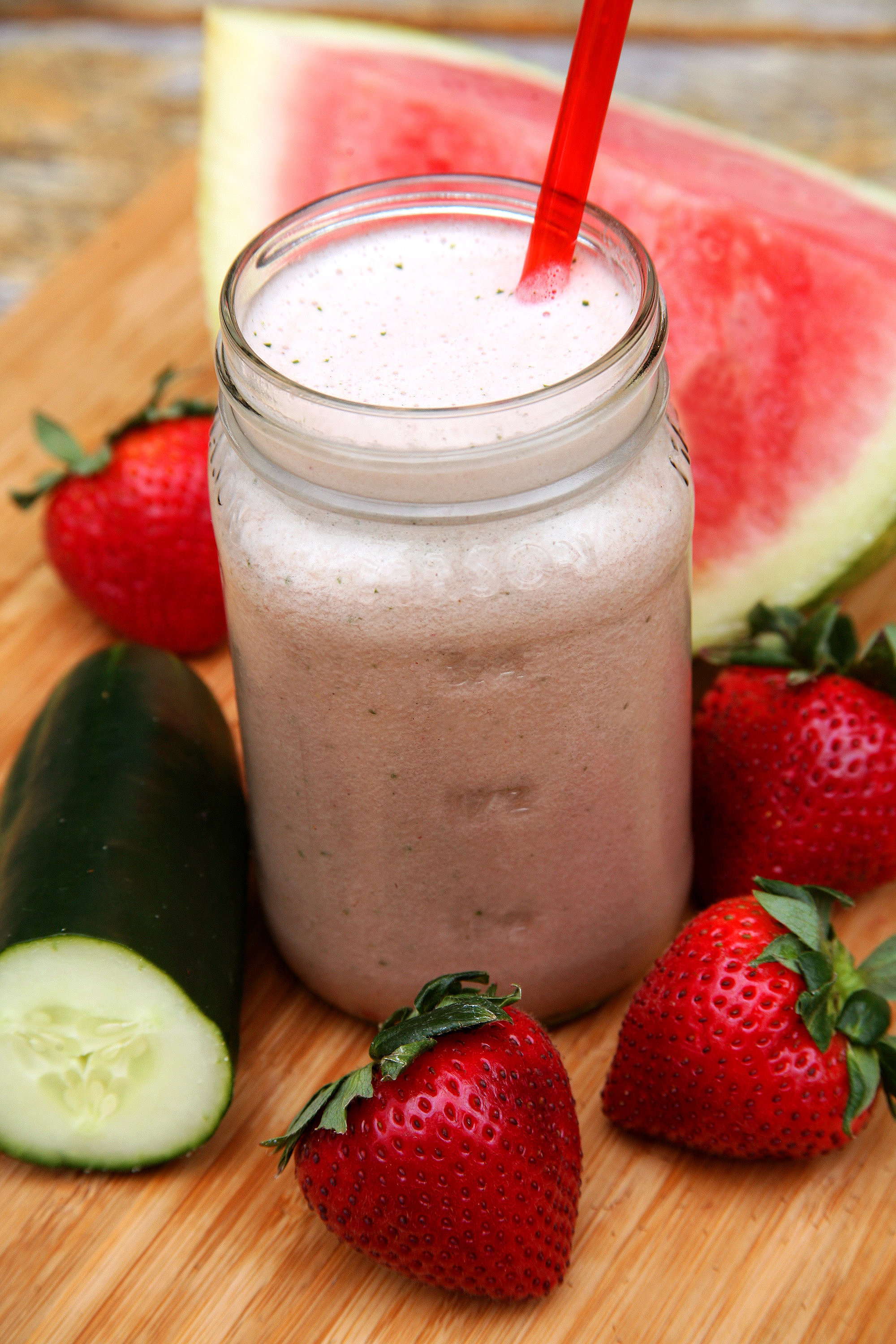 Source: POPSUGAR Photography / Jenny Sugar
After a hot and sweaty workout, refresh and recover with this strawberry-watermelon smoothie. It's only 145 calories for one tall decadent-tasting glass.
No-Bake Watermelon Cake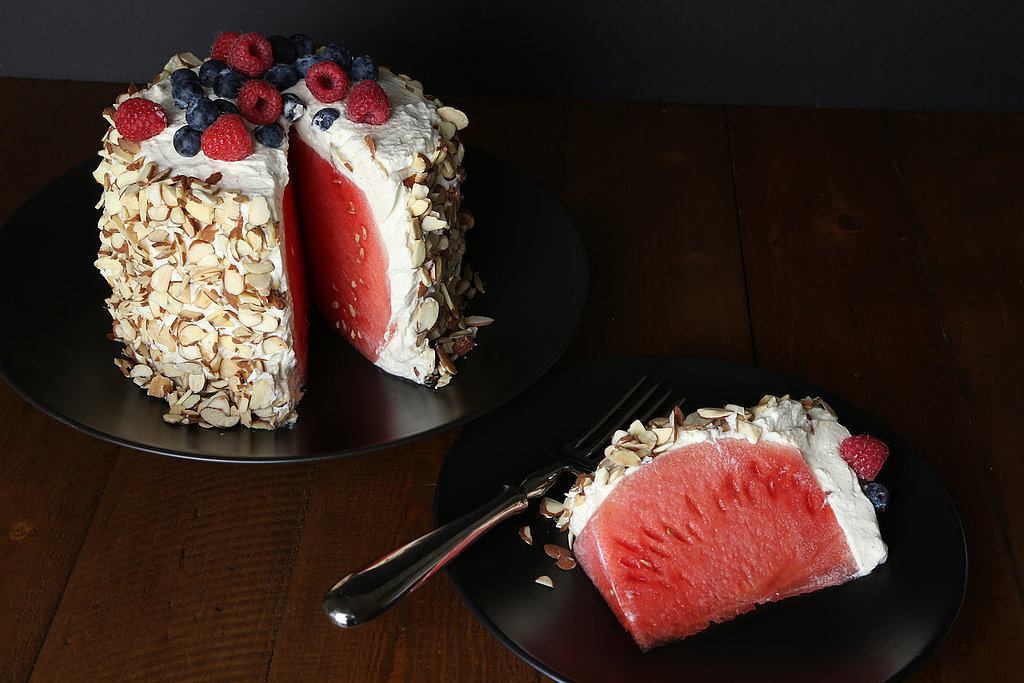 Source: POPSUGAR Photography / Anna Monette Roberts
Certain occasions call for a festive cake, but on a hot day, this crowd-pleasing no-bake watermelon cake hits the spot. Each sweet slice is lower in calories than traditional cake — it's a highly hydrating treat.
Watermelon, Radish, and Avocado Tacos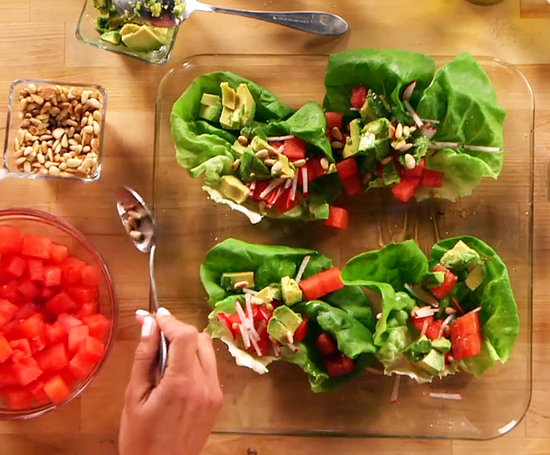 Source: POPSUGAR Studios
Haylie Duff stopped by POPSUGAR Food to spread the good word about her vegan-friendly watermelon taco recipe. Paired with crunchy radish and creamy avocado, these watermelon tacos are a light and refreshing take on classic Mexican fare.
Watermelon-Cucumber Cooler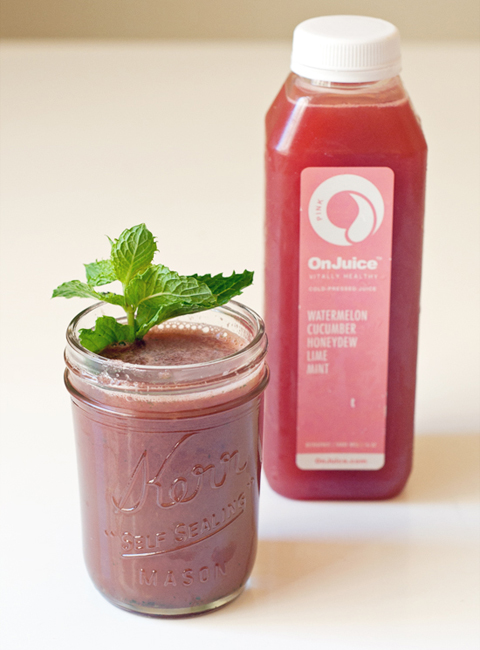 Source: POPSUGAR Photography / Nicole Perry
Perfect for hot days, this hydrating, cold-pressed watermelon juice is a healthy hack of one of our favorite OnJuice offerings. Even better, it helps banish belly bloat.
Watermelon Granita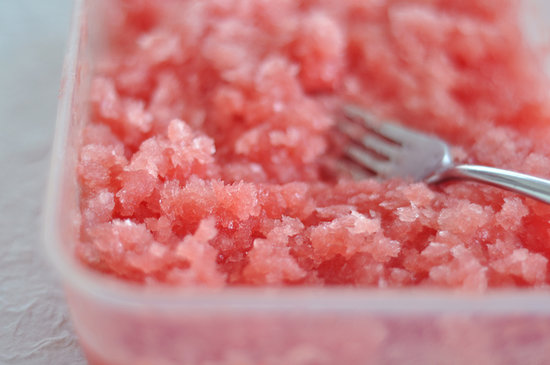 Source: Flickr user Mari Liis
For a sweet ending to a Summer meal, enjoy a scoop of icy watermelon granita that doesn't require a fancy kitchen appliance or ice cream maker. We like to think of this dessert as a grown-up snow cone.