$22 Dupe of Fenty Beauty Body Lava
This $22 Dupe of Fenty's Body Lava Is Calling Your Name!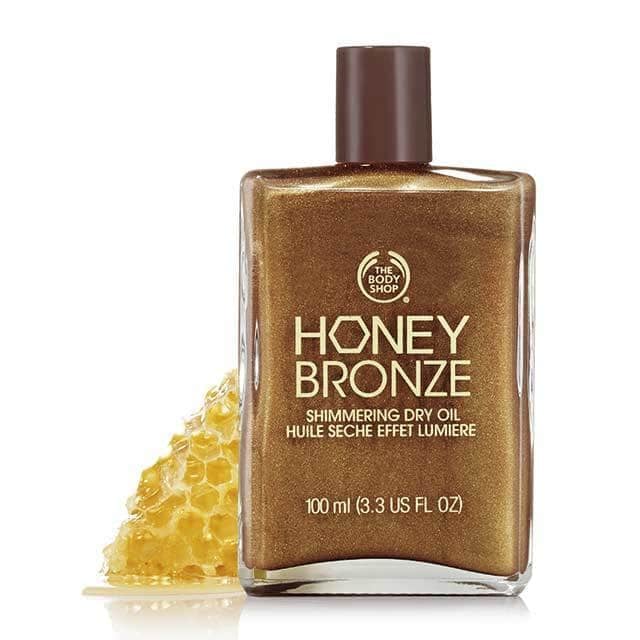 Although we've already established that Rihanna can do no wrong in our eyes — especially when it comes to Fenty Beauty — the idea of dropping 60 bucks for all of the glorious glow that comes with Fenty's Body Lava might be a bit much for some. If so, check out this equally as impressive, but significantly less expensive, dupe that lifestyle vloggers over at The Thicc discovered.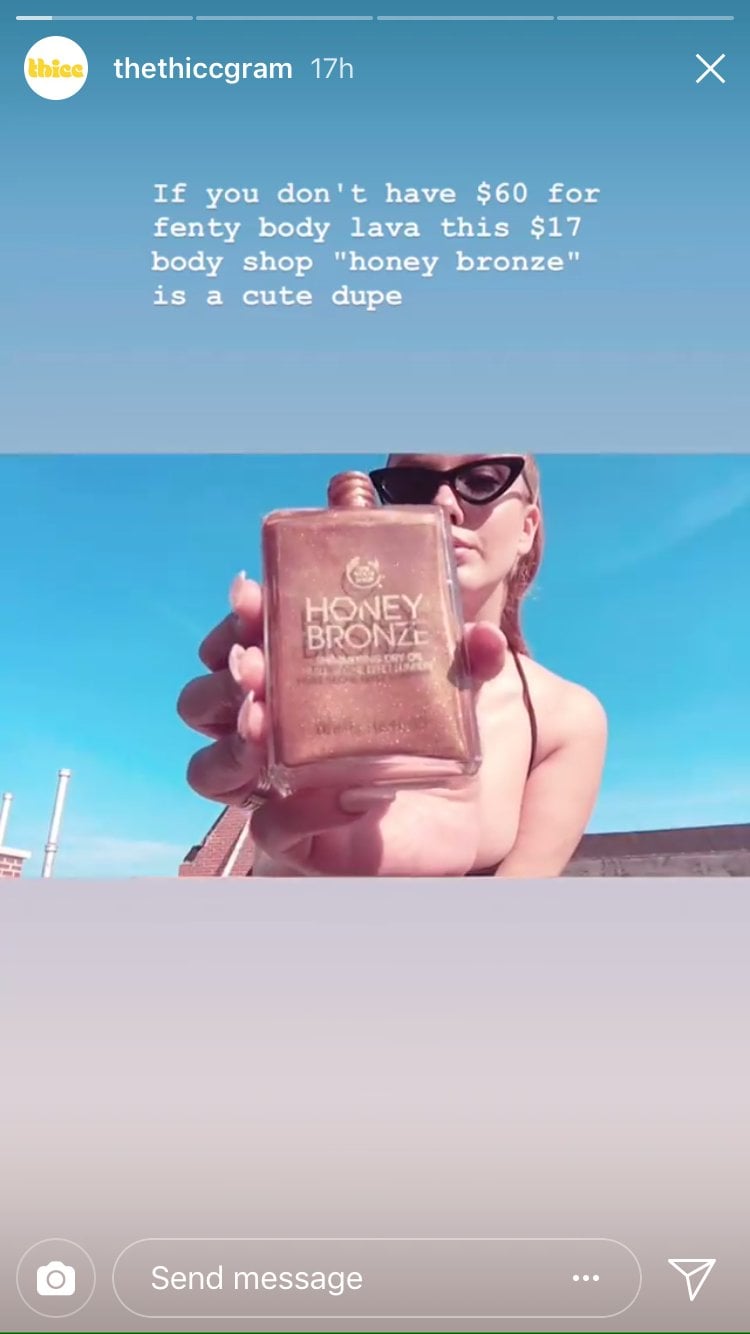 The shimmery liquid is called Honey Bronze Shimmering Dry Oil, and you can get it from The Body Shop for $22. Teen Vogue brought the find to our attention, and there are a few big differences.
Fenty Beauty's Body Lava ($82) comes in two shades — Who Needs Clothes?!, a rose gold, and Brown Sugar, a bronze color that closely resembles The Body Shop's Honey Kiss version.
Honey Bronze is a dry oil, so the shimmer is basically suspended in nongreasy base. It's also infused with other skin-boosting benefits like honey, avocado oil, and mica pigments. It's intended to be used just on the body, whereas Body Lava is gel-based, smells like vanilla, and can be slathered pretty much all over, including on your face.
Both versions will give you a goddess-like glow up, so no matter which you choose, you can't lose.