BH Glamorous Blush Makeup Palette
This All-Pink Blush Is Perfect For Valentine's Day — and It's Only $10
As POPSUGAR editors, we independently select and write about stuff we love and think you'll like too. POPSUGAR has affiliate and advertising partnerships so we get revenue from sharing this content and from your purchase.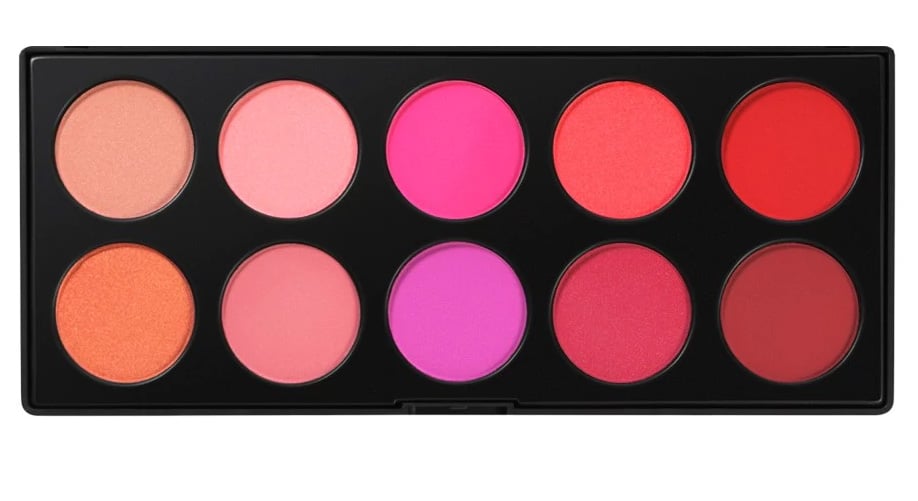 From your hair to your pedicure, the color pink is undoubtedly popular in beauty right now. The flamingo eye shadow trend has brought new meaning to the term "pink eye." During the month that includes Valentine's Day, we wouldn't blame you for succumbing to the saccharine charms of bubblegum hues. But if you'd rather not spend your entire paycheck on one color, step right up to this all-pink-everything BH Cosmetics Glamorous Blush Makeup Palette ($10).
This bundle consists of 10 pans in hues that range from a soft salmon to an attention-grabbing magenta. We don't love math, but this is an easy one: considering the price, each shadow costs just one buck. And seriously, what can you buy for just a dollar anymore?!
Even better is the quality, say many happy customers. This palette currently has an average five-star review with over 130 comments. As one person wrote, "This is the best [$10] I've ever spent . . . [The shades] are super buttery." According to another, "This is the most pigmented of all makeup I have ever had. It's gorgeous." Along with its soft consistency and vibrant colors, others praise the formula for being super blendable, providing opaque coverage, and having options that work on all skin tones.
So this Valentine's Day, we're going to say those special three little words to this palette: add to cart.