Best Purple Shampoo For Blondes
I've Tried So Many Purple Shampoos, I Lost Count — This One Is Hands Down My Favorite
I'm a natural blonde who sometimes dyes her hair even blonder — this is why I love purple shampoo. I've been using these toning cleansers for years, and I've finally found my favorite. The Sachajuan Silver Shampoo ($31) is worth every penny. Like most people who color their tresses lighter, I get left with a brassy, orange shade I want to combat. Even when I haven't dyed my hair in a long time and it's on the darker side, I notice that using this shampoo lightens some of my locks.
After being introduced to the Swedish brand and loving its thickening shampoo, I decided to give its toning one a try. In case you're not familiar with the line, it's driven to create simple and clean beauty products that give your hair exactly what you need without extraharmful ingredients. It is free of parabens and phthalates, so you can feel good about treating yourself with this formula.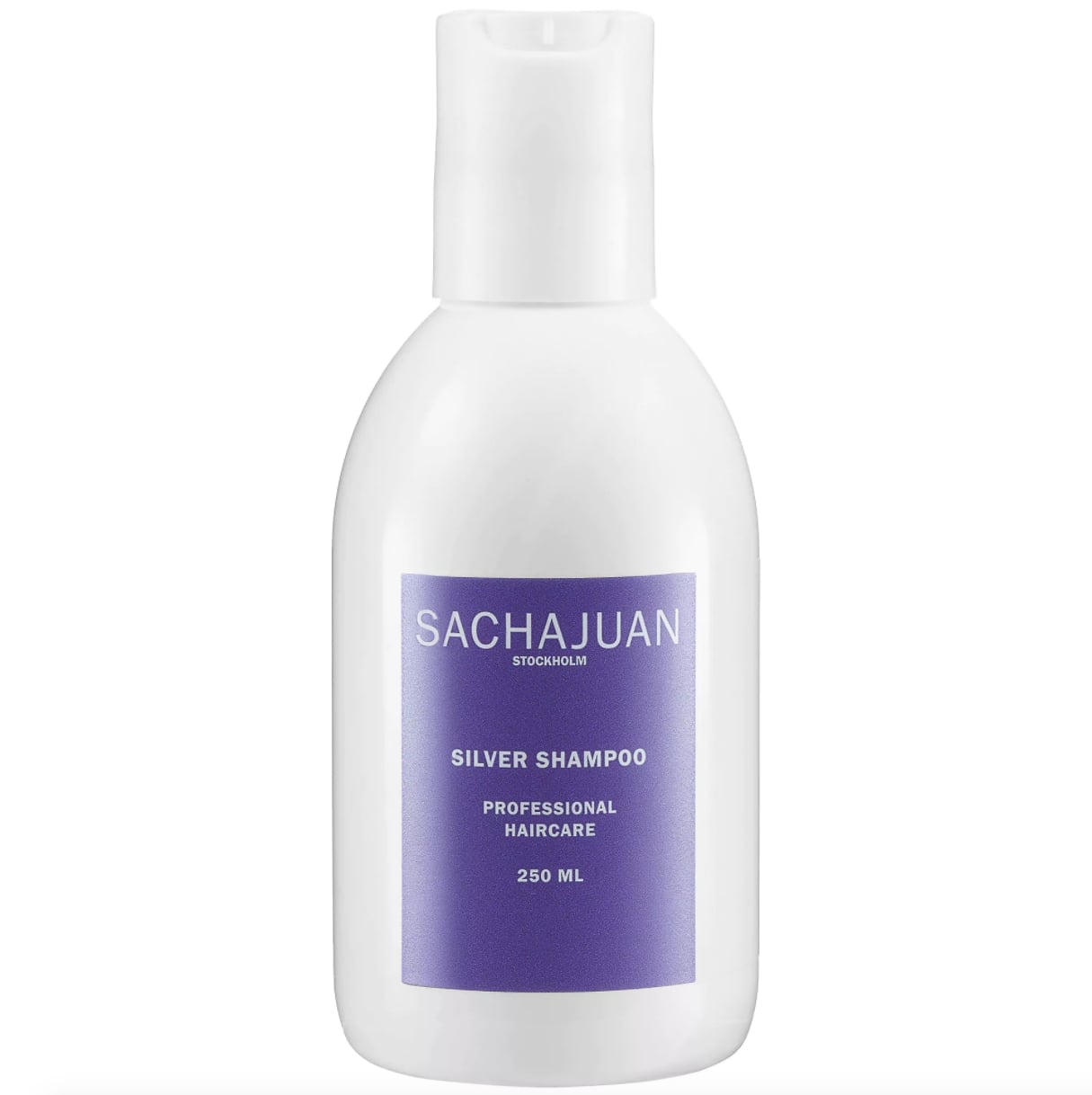 Because I have hair on the thinner side, I'm also looking to add extra bounce into my strands. This double-duty shampoo does just that. Not only are my locks softer and more voluminous, but they look so much lighter as well. The purple color (sometimes it can be blue or gray) helps drown out warm shades and leaves you with a cool, icy finish. It also adds pigments to help neutralize the color. This pick goes the extra mile and also works as a UV filter aid. And it helps to prevent dye from fading in the sun.
Treat your locks to this special shampoo, and try the Sachajuan Silver Conditioner ($33) too!