Don't Bake Under Eye Makeup
Please Stop "Baking" Your Under Eye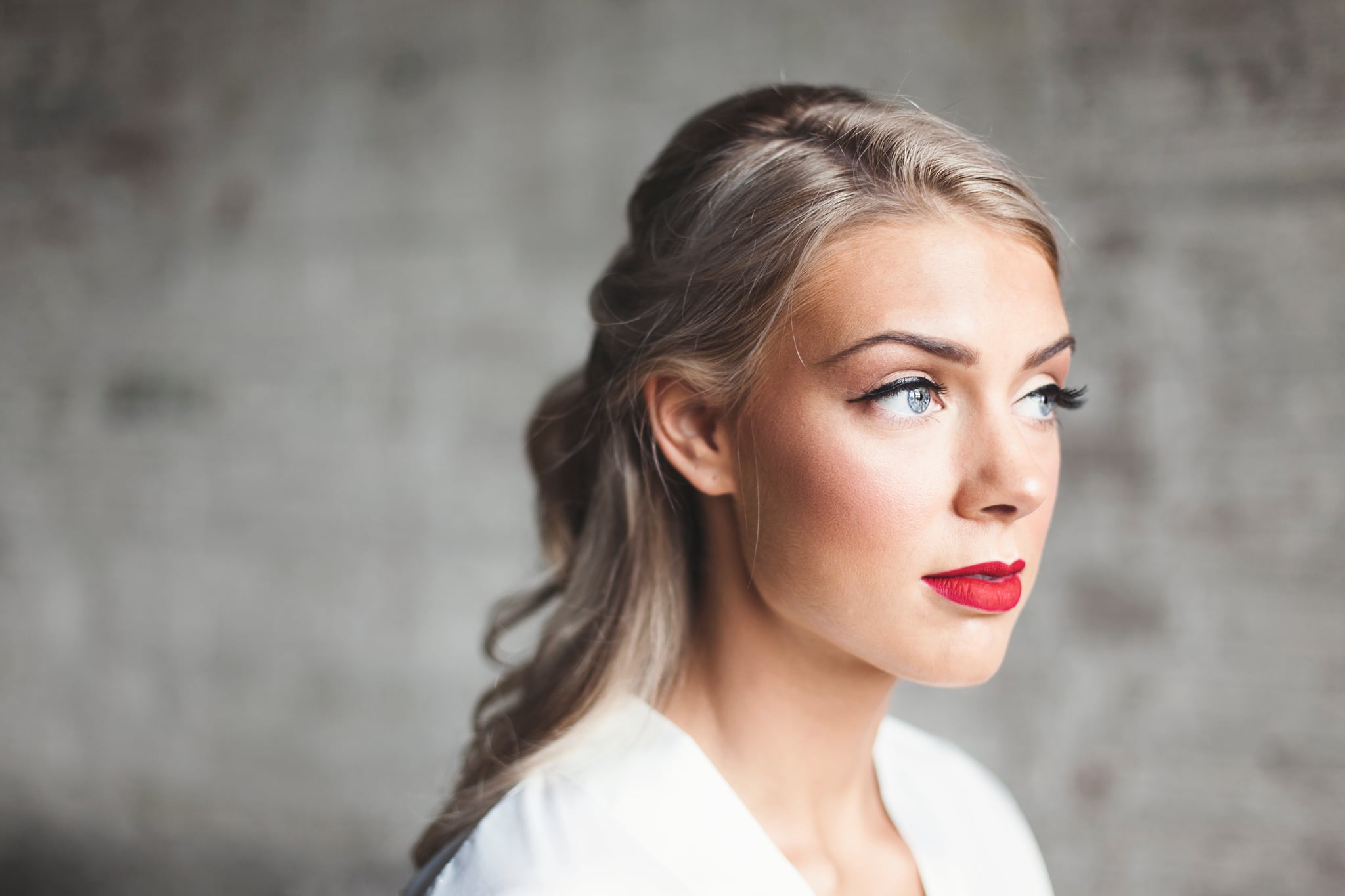 Your under-eye area is not a cake. The under-eye area is a delicate area of skin that should be nurtured and cared for tenderly. It should not be "baked."
Please consider the following questions carefully before you pile pounds of translucent powder under your eye: are you a celebrity that is followed by the flashbulbs of paparazzi photographers? Do you make a living off of taking "selfies" and creating social media posts? Are you a Kardashian?
If you answered "no" to any of these questions, then "baking" is not for you.
"While it is a technique that can work wonderfully when necessary; it is not a move for the masses."
This technique involves applying translucent powder, preferably the tried-and-true Laura Mercier Translucent Powder ($38), heavily to the under-eye area to set and highlight. After foundation and/or concealer is applied, a thick coat of powder is applied to the face (under the eyes and on the cheekbones, bridge of the nose, chin, and forehead for definition) and is left on to "bake" for 10+ minutes, using body temperature as the heat source. It is then dusted away with a fluffy brush. While it is a technique that can work wonderfully when necessary, it is not a move for the masses.
The skin surrounding the eye is thin and delicate and is where we show our first signs of aging. It is this area that first starts to crease and wrinkle as we age. The area that wrinkles so charmingly with our smiles and laughs in our youth suddenly betrays us as elasticity and collagen lessen. There are no oil glands surrounding our eyes, which is why eye cream is so imperative in halting the aging process. Keeping this area hydrated and plump is a must to keep a youthful look.
Add to this the fact that blood pools naturally under the eyes, creating dark shadows. Additionally, if one is prone to allergies, water retention, or too high of a sodium intake, the area under the eyes can be puffy and swollen.
Clearly, with all of this to consider, it is no wonder there are millions of products for brightening, tightening, and lightening the under-eye area.
As a regional artist for Laura Mercier for over a decade, I have enjoyed watching the Laura Mercier Translucent Powder rise in popularity as beauty bloggers have stated time and again that it is the best for "baking." While it is a tried and true technique that works for the people that it works for, I am here to tell you that just because your favorite beauty blogger tells you to do to do something doesn't mean that you should do it.
I spend time each day as a Laura Mercier artist in stores convincing women not to buy the powder if their plan is to pile it under their eyes, which will in most cases end up aging them 10 years or more. Most often, women will find that their under-eye concealer is too "wet" or "dewy," and they will want to mattify or set the product. This is an OK idea in theory. There are products that are produced for this very task, specifically Laura Mercier Secret Brightening Powder, which was Laura Mercier's original product created to set and brighten the under-eye area. This product is so finely milled that it won't ever get cakey or make your under-eye area look dry.
"The technique that promised bright beauty will suddenly find you looking like you are dying a slow death in the Sahara Desert."
The problem with using translucent powder to set the under eye (especially ones that are based in talc) is that it tends to get caught in fine lines and accentuate lines that were not visible without the powder. If you are a person that is flawed in the under-eye area at all (including but not limited to puffs, fine lines, or crow's feet), then this technique will age you beyond your years. As the day progresses and you smile and move your face, the lines will become worse and worse. The technique that promised bright beauty will suddenly find you looking like you are dying a slow death in the Sahara Desert.
The explosion of "baking" on the beauty blog stratosphere and how the results look in real life is the perfect example of how social media doesn't always translate. This trend, like many others that blow up via bloggers, looks amazing in a selfie taken with perfect lighting or a photo taken on the red carpet. Yet, most people who are following these tutorials are not on a red carpet and have to be mindful of how their looks translate in real life.
Maybe it will work for you, and maybe it won't. If you aren't sure, try it. If you look in the mirror and see a 90-year-old version of yourself looking back at you, then you know it's not for you. If you see a bright, polished woman looking back at you in the mirror . . . then you are one of the beauties who can benefit from this trick!