Are Glitter Beauty Products Bad For the Environment?
Here's Why Scientists Are Calling For a Ban on Glitter Makeup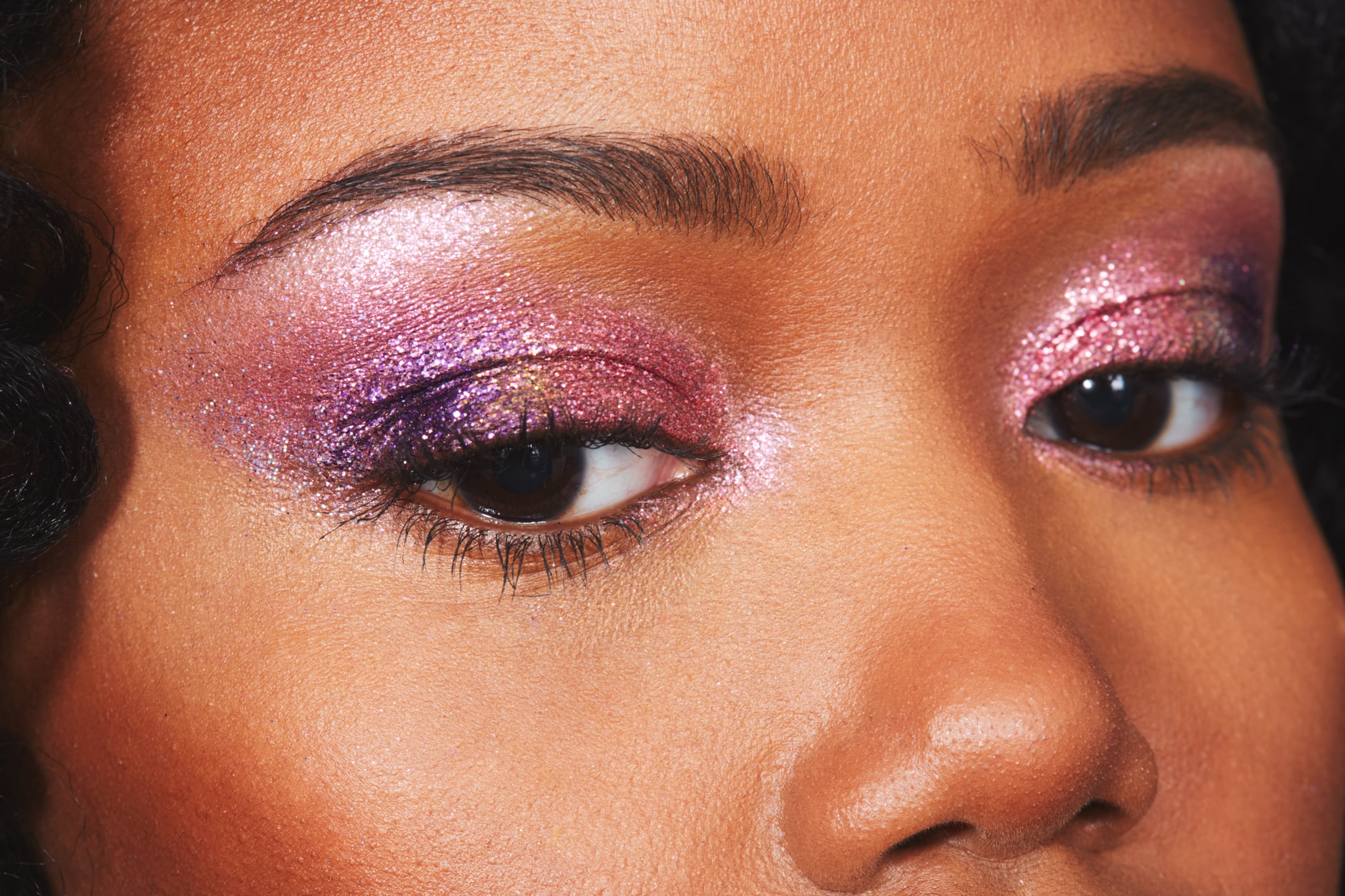 Image Source: POPSUGAR Photography / Benjamin Stone
I don't know about you, but for me, glitter makeup has become practically synonymous with New Year's Eve. It wouldn't be Dec. 31 if you didn't douse your face in festive flecks of plastic. And with the reemergence of glitter being chic, there's never been a better time to give in to the sparkle cult (with the exception of perhaps 1998, when girl culture ruled supreme).
But scientists aren't taking too kindly to our desire to light up our eyelids . . . or brows . . . or tongues . . . or booties . . .
Scientists have estimated that 51 trillion pieces of microplastics have entered our oceans.
In fact, experts are going to far as to call glitter a "global hazard." Here's the deal: You know how the worst part of rocking a sparkle-covered look is washing the damn stuff off? As it turns out, there's a dark side to shimmer that goes way beyond a stained bathroom sink. "[Glitter] is going to escape down the plughole and potentially enter the environment," UK Environment Secretary Michael Gove told The Independent.
Scientists have estimated that 51 trillion pieces of microplastics have entered our oceans. Since glitter is so small, many sea species — ranging from plankton to whales — end up eating it, often to fatal effects. In fact, Professor Richard Thompson of Plymouth University reported that a third of caught critters in the UK have ingested plastic.
This is also harmful to any humans who themselves might eat such fish. Professor Dr. Trisia Farrelly of Massey University told The Independent that glitter is made of aluminum and PET, a type of plastic that is full of cancer-causing toxins.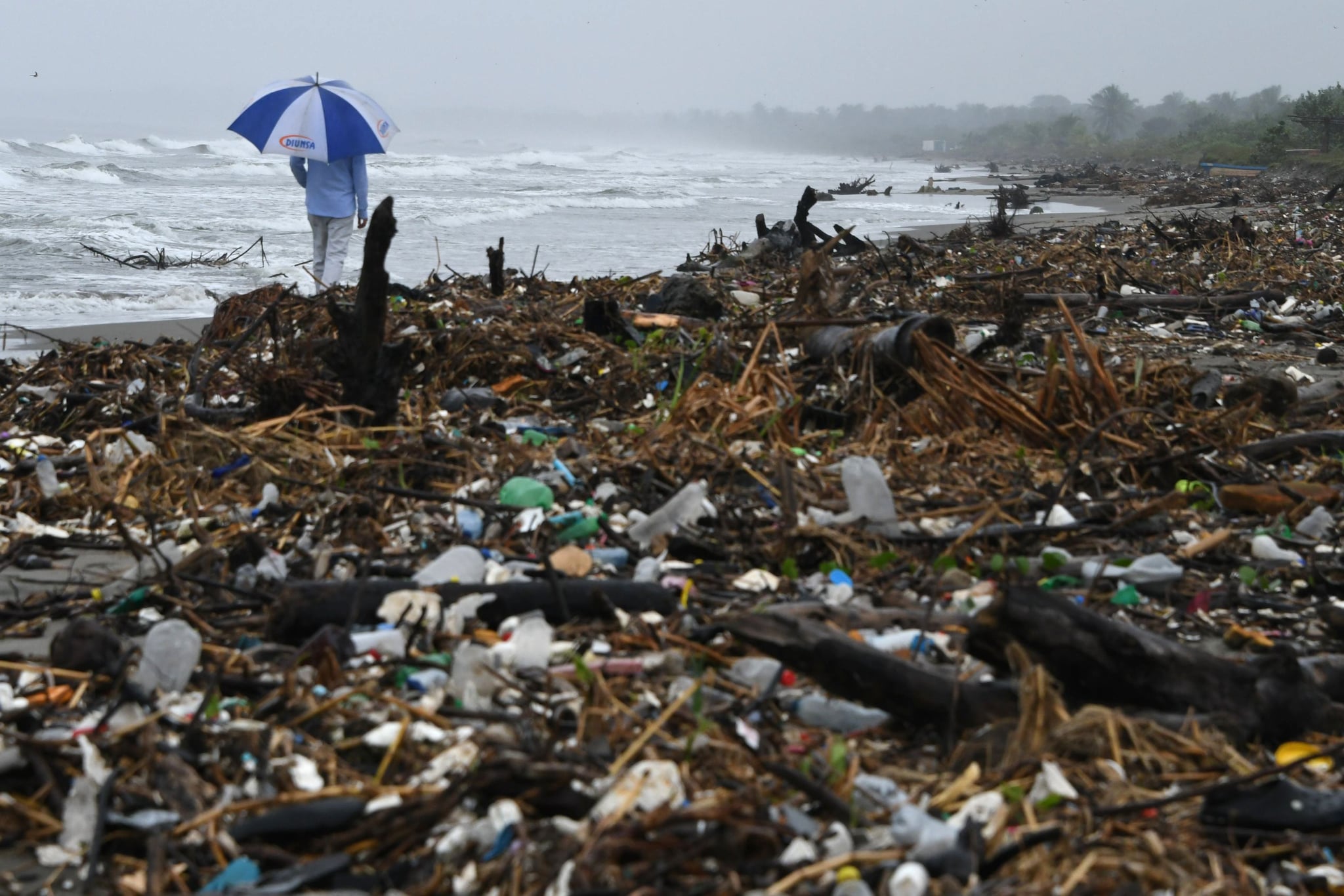 The effects of plastic pollution in Honduras, as seen on Nov. 23.
Image Source: Getty / Orlando Sierra
President Barack Obama signed the Microbead-Free Waters Act in 2015, which makes it illegal for wash-off cosmetic products (like soaps and scrubs) to contain microbeads. But there's no similar regulation for the the glitter you might find at a craft supply store, which has become a trendy place to shop for unconventional beauty supplies thanks to various Instagram challenges.
But before you let this news kill your dreams of turning your face into a living, breathing disco ball, know that there are some ways to ethically glitterfy your life. Indie brands like EcoStardust, BioGlitz, and Festival Face all sell biodegradable glitter, so please feel free to add it to your online shopping cart in heaps.
Shine on, beauties.