Huda Kattan New Product Contest
Gather Around, Beauty Sleuths! Huda Kattan Wants to Give You Free Makeup
To be a modern beauty junkie is to be somewhat of an Internet sleuth. Teases and sneak peeks drop every damn day (looking at you, Jerrod Blandino!), and it's up to us to figure out what this all means. OK, it's not actually up to us. But the wondering sure is fun. And in her latest social media contest, Huda Kattan wants to reward three lucky makeup detectives.
Fresh off of promoting the October release of her Faux Filter Foundation, Huda is back at it again. Check out the mogul's Instagram video (above). Do your eyes spot any newness?
The focal point of this mirrored Snapchat selfie is, of course, Huda's own eyes. Could she be releasing a new shadow palette? The smoky mauve is certainly a departure from her current Rose Gold eye offering.
Then again, her brows are, as they said back in 2014, "on fleek." Seriously, what other way could we possibly use to describe those perfectly curved, manicured arches? After her recent collab with Tweezerman, could Huda have caught the brow bug? Some speculate that a new palette for arches is in the works.
Huda also shared a blink-and-you'll-miss-it Instagram story. Somewhere in this dreamy collection of HB goodness is the new product.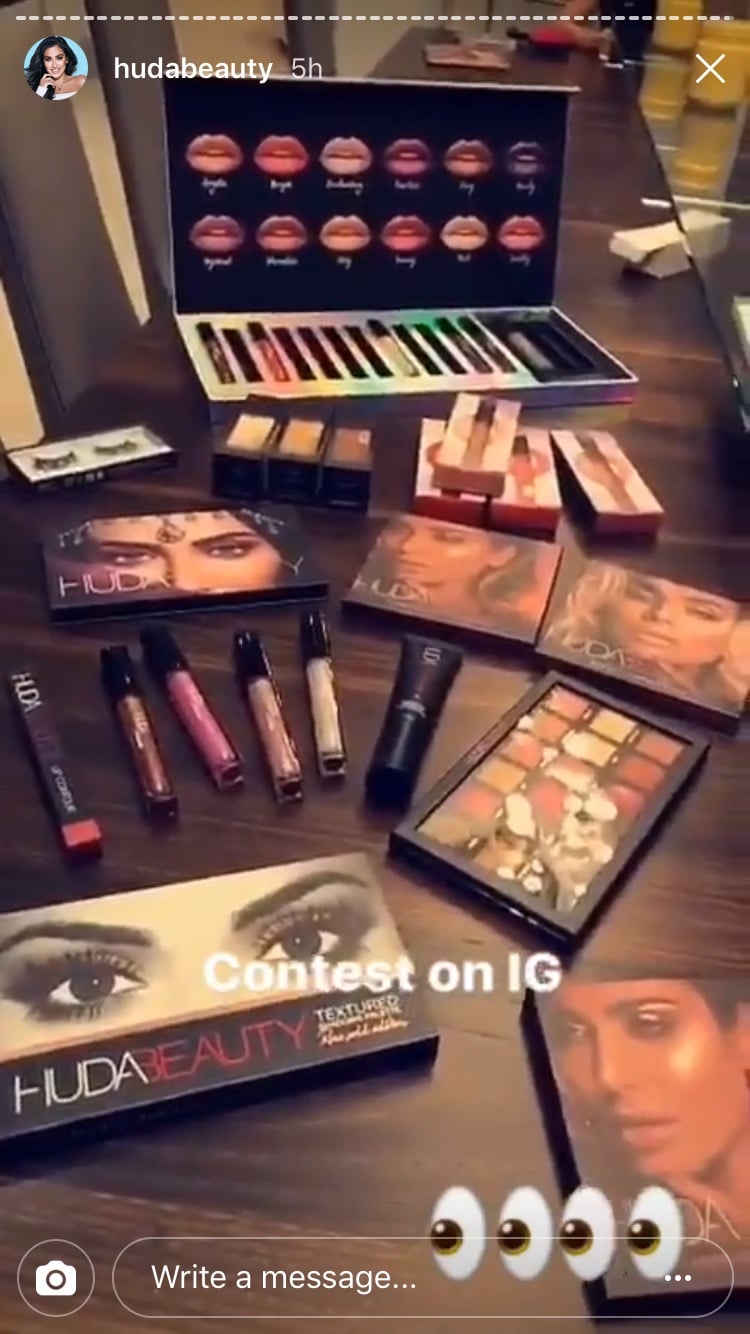 Hmmm . . . the palette on the upper left looks pretty new. Take a peek just underneath the false lashes and foundations. If this is a new eye-shadow palette, could this be its packaging? Many fans think so.
Fun game, huh? If you want to play too, simply circle what you think the new release is, tag #HudaBeautyGiveaway, and then repost! Three winners will be chosen as the first to test-drive this brand-new product before anyone else.
Still need one last chance to snoop? Here's one more clue that Huda posted.