IGK Foamo Holographic Hair Foam
This Foam Makes Your Hair Holographic, So We'll Take 1 In Every Color, Please
FOMO is never a fun feeling, but Foamo on the other hand is something we want in every color. That's because it's the name of IGK's upcoming hair mousse. But this isn't your average styling paste — not by a long shot. Instead, Foamo is a whipped wonder that instantly turns your strands holographic.
In the video above, the cotton candy pink color is applied to a model, and, well, just look at how pretty it is! All you need to do for immediate hair tzjujing is slather a few pumps on a comb, then run it through your strands.
The superthin metallic highlights look totally chic paired against a wide range of hair colors. And, Pantone-philes, there's even an Ultra Violet option. We love that color applied in sections on brunette hair, as seen on the model below. The peekaboo hue is a foolproof way to turn your everyday updo into a cool-girl style.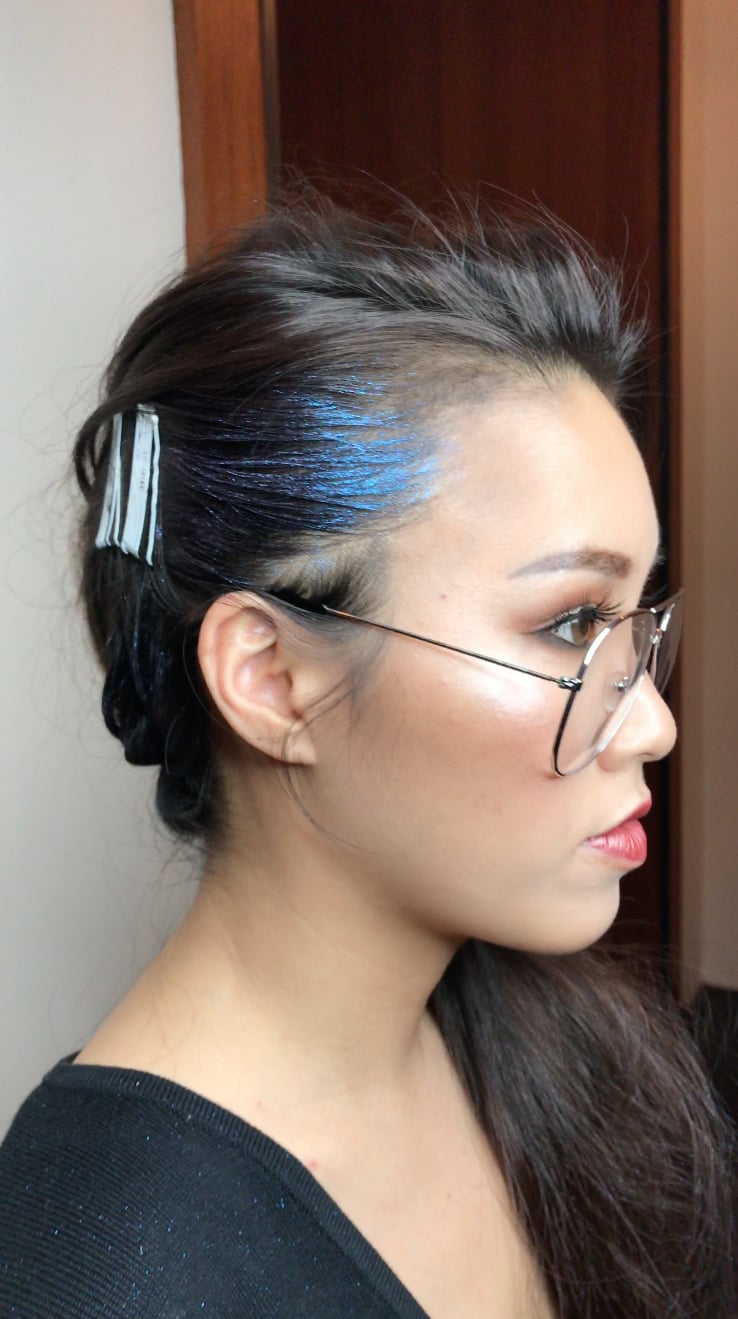 These babies will drop in January, so be sure to start saving up now — if you're like us, you'll want to buy the whole rainbow.