Kat Von D Ends Friendship With Jeffree Star
Kat Von D Publicly Ends Her Relationship With Jeffree Star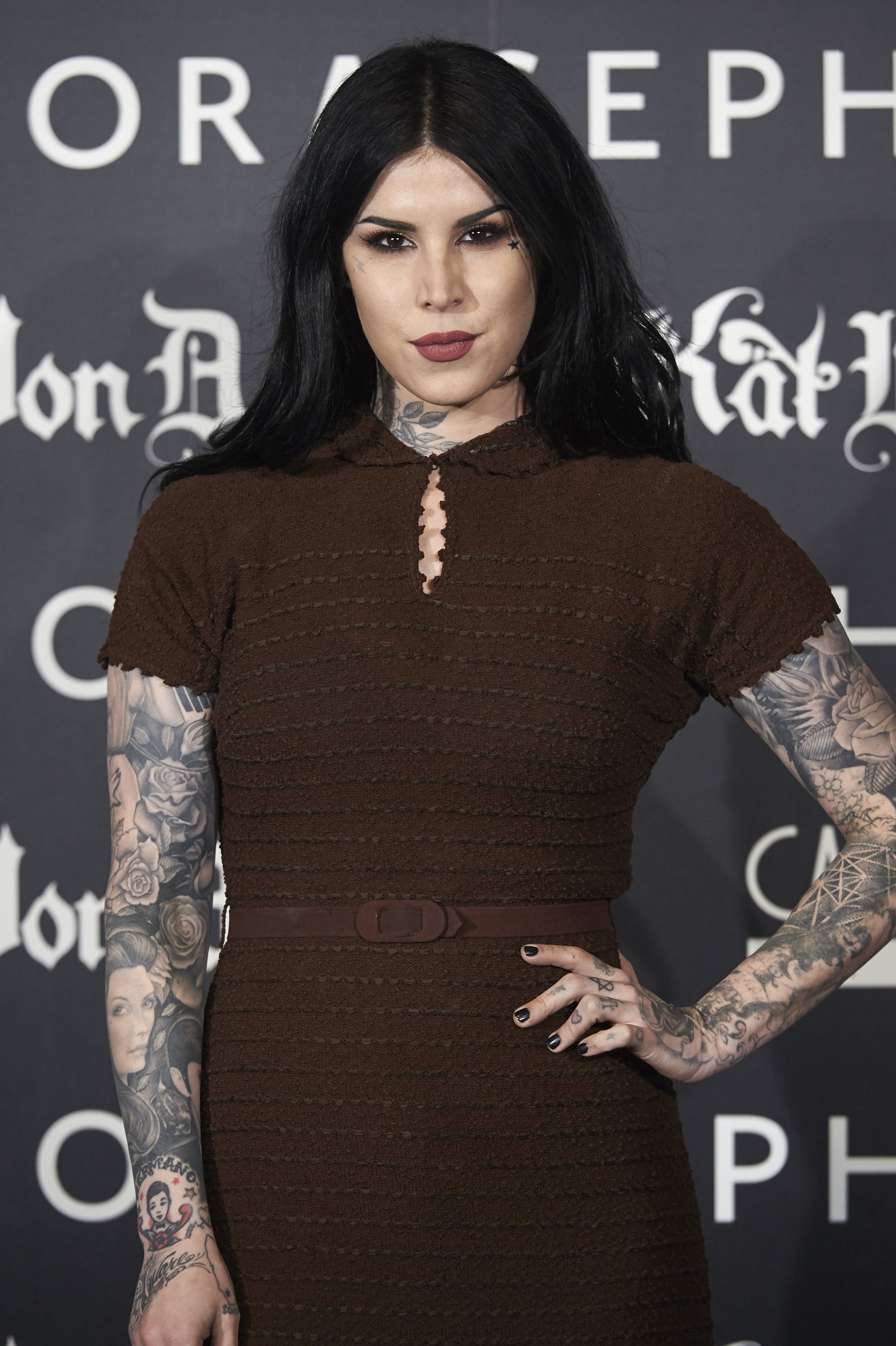 Beauty maven Kat Von D and YouTube vlogger Jeffree Star once had a powerful friendship. The tattoo artist was responsible for much of Jeffree's body art, and she even named a hot pink liquid lipstick after him. But now, Kat is announcing that she is disassociating herself from her former pal.
In a lengthy post to Facebook, she explained that she can no longer "make excuses" for his "inappropriate behavior," which Kat says includes the promotion of drug use, racist behavior, and bullying. "I can no longer hold my tongue after recent events," she declared. "I plan on posting a video explanation as to why I felt compelled to make such a statement." We have covered this video here.
The makeup mogul also revealed that as she ends her friendship with Jeffree, she will also be pulling Kat Von D Everlasting Liquid Lipstick in Jeffree ($20), a salmon pink, from shelves.
Fans commented on the post, letting Kat know that they supported her decision. A few even took the opportunity to disclose their own negative experiences with Star. "I was personally bullied by him on social media," said Facebook user Kat Bernal. "He called me terrible names and had his army do the same on my Instagram."
See her Facebook post in full below, watch Kat Von D's video here, then view Jeffree's response.
After years of making excuses for, and rationalizing Jeffree's inappropriate behavior (including, promoting drug use,...

Posted by Kat Von D on Monday, July 18, 2016