Kat Von D Glimmer Eye Brush
Kat Von D's New Makeup Brush Will Solve 1 of Your Biggest Eye-Shadow Pet Peeves
We love amping up the glam factor with a shiny eye shadow (or two!), but you know what really gets on our nerves? Having those glittery particles get all over our cheeks and noses while applying the product to our lids. Makeup guru Kat Von D is definitely familiar with the struggle, so she launched an innovative makeup brush, the Glimmer Effect Eye Brush, to combat this all-too-common issue.
This fur-free brush, made with fluffy bristles and medium density, is specifically designed to pick up and evenly spread shiny eye shadows while also reducing that annoying fallout. The $24 makeup applicator, which is cruelty-free and vegan, will work perfectly with the three special-effect glimmer topcoat shades from her highly anticipated Shade & Light Glimmer Palette. The brush and palette both launched in tandem on July 11, and you can bet we were probably one of the first to place our order. So long, pesky fallout!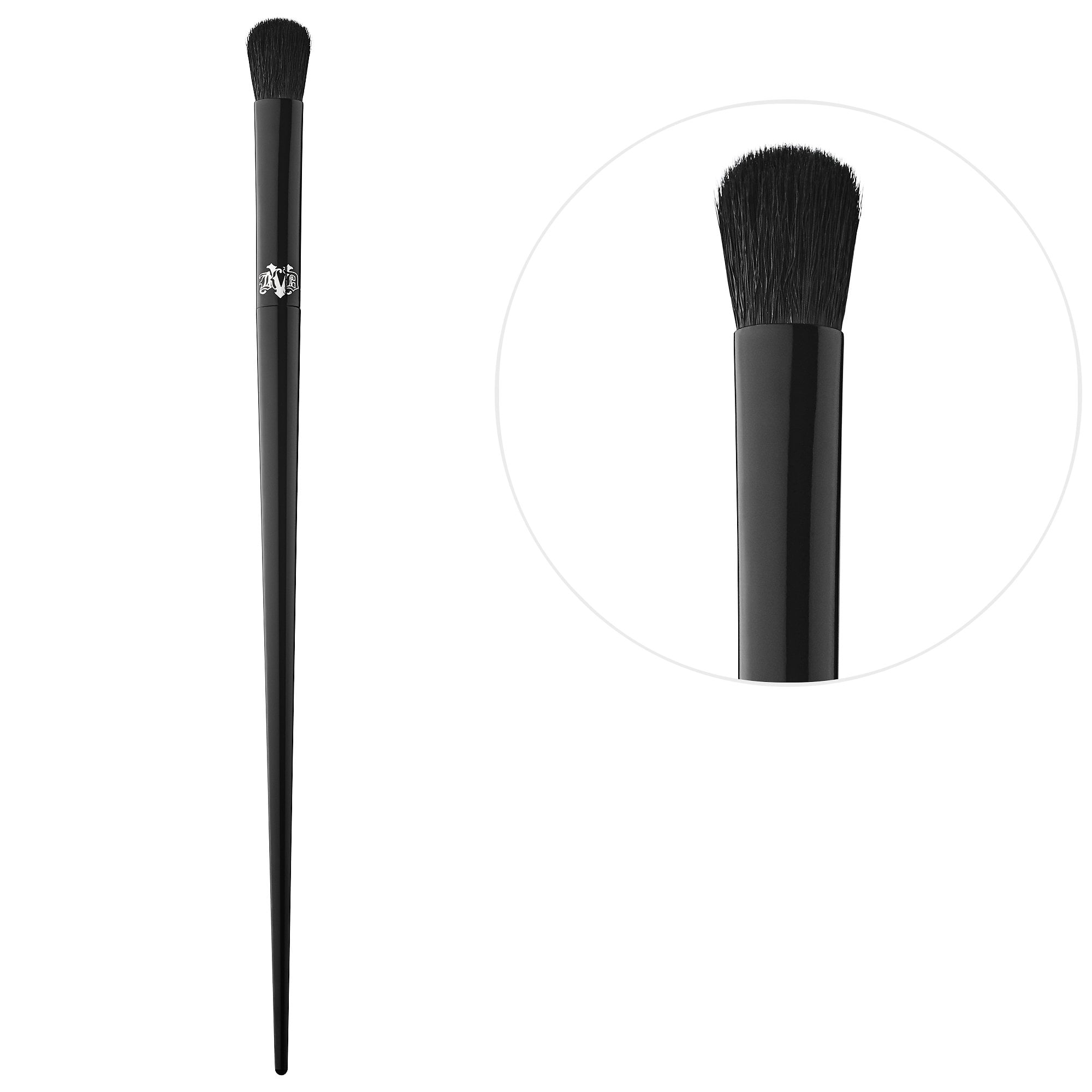 Kat Von D Glimmer Effect Eye Brush ($24)
As if that exciting makeup news wasn't enough to make you frantically grab your credit card, Kat Von D also just teased another fun product: the Lock-It Handheld Mirror. This gothy mirror is all black and features star designs and her signature "KVD" emblem on the back. Although we don't know the specific launch date of the mirror, we'll be sure to update this post as more information becomes available because, well, just look at it! We need this mirror in our makeup arsenal ASAP.