MAC Charcoal Infused Skincare Products 2018
MAC Will Launch Charcoal Products That "Draw Out All the Crap in Your Skin"
Though it's been a beauty staple for thousands of years, charcoal has recently reclaimed its position as a trendy skincare ingredient. When processed (or "activated"), the good kind of coal draws out impurities from your pores and makes your skin shine like diamonds, aka charcoal's dressier cousin. That's why beauty brands have begun to include charcoal in their ingredients list in everything from pore strips to toothpaste. And, soon, MAC will join the club.
Dominic Skinner, Global Senior Artist for MAC Cosmetics, spilled the beans on MAC's upcoming skincare releases. In an Instagram posted on Dec. 13, Skinner showed off a Charged Water Charcoal Spray and Reset and Revive Charcoal Masque. Both options will be additions to the brand's illuminating Mineralize line, which currently includes both makeup and skincare.
At least one of these new products already has a ringing endorsement from Skinner, who wrote, "I've been using the #FaceMask for a few months now...[and] #ILoveIt! It's a proper - draws out all the crap in your skin - mask and leaves #skin soft & awake." In that case, we'll take 20, please and thank you.
Perhaps best news of all? As Allure reported, these products will drop when your skin needs detoxifying the most — on Dec. 26, the day after many of us will have gorged ourselves on a holiday feast. If you want to get the Mineralize Reset & Revive Charcoal Mask ($31) and Charged Water Charcoal Spray ($26) all over your fine face, you can do so online at MAC on Dec.26.
Charged Water Charcoal Spray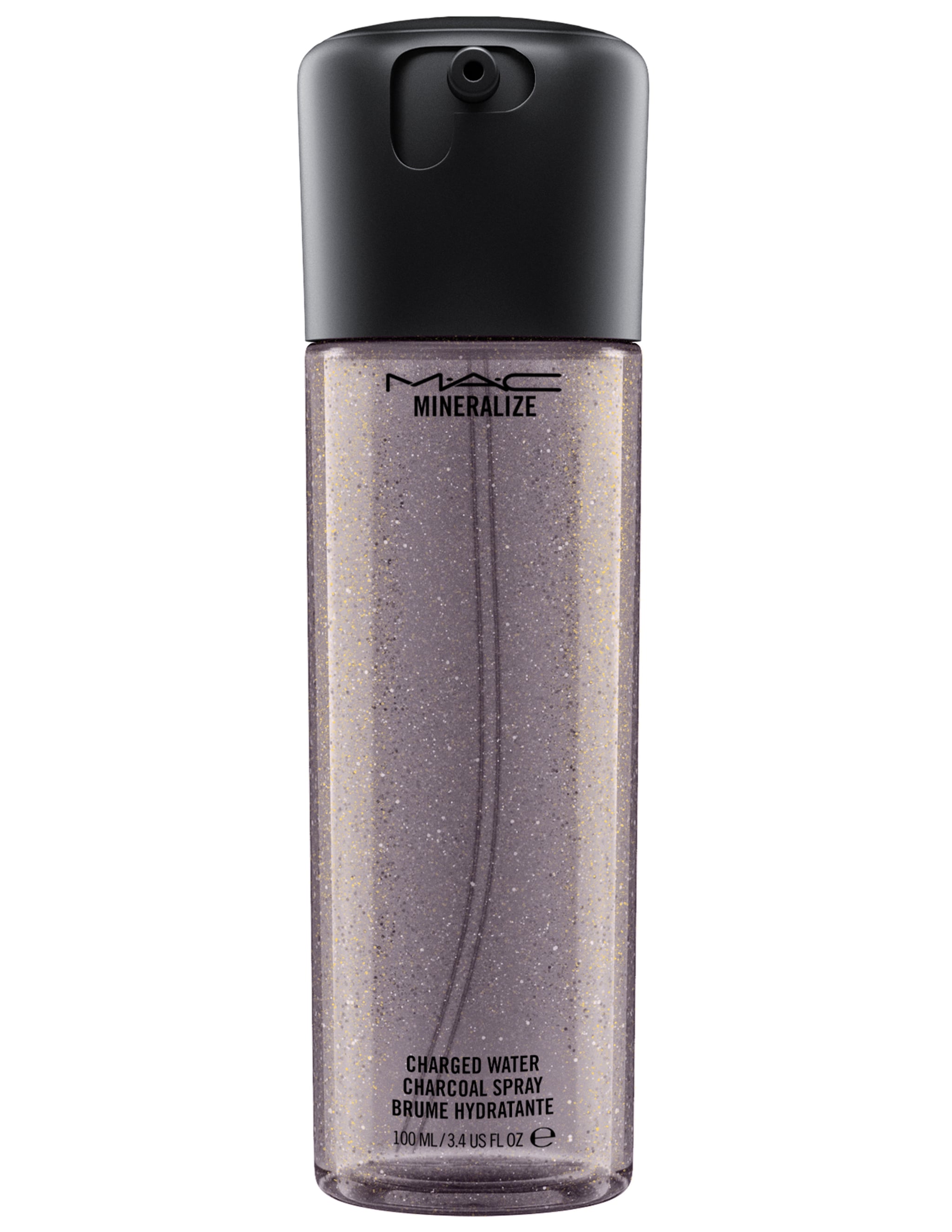 Mineralize Reset & Revive Charcoal Mask