Maybelline Super Stay Full Coverage Foundation
Heads Up: There's a Brand-New Maybelline Foundation at Ulta Right Now
As POPSUGAR editors, we independently select and write about stuff we love and think you'll like too. If you buy a product we have recommended, we may receive affiliate commission, which in turn supports our work.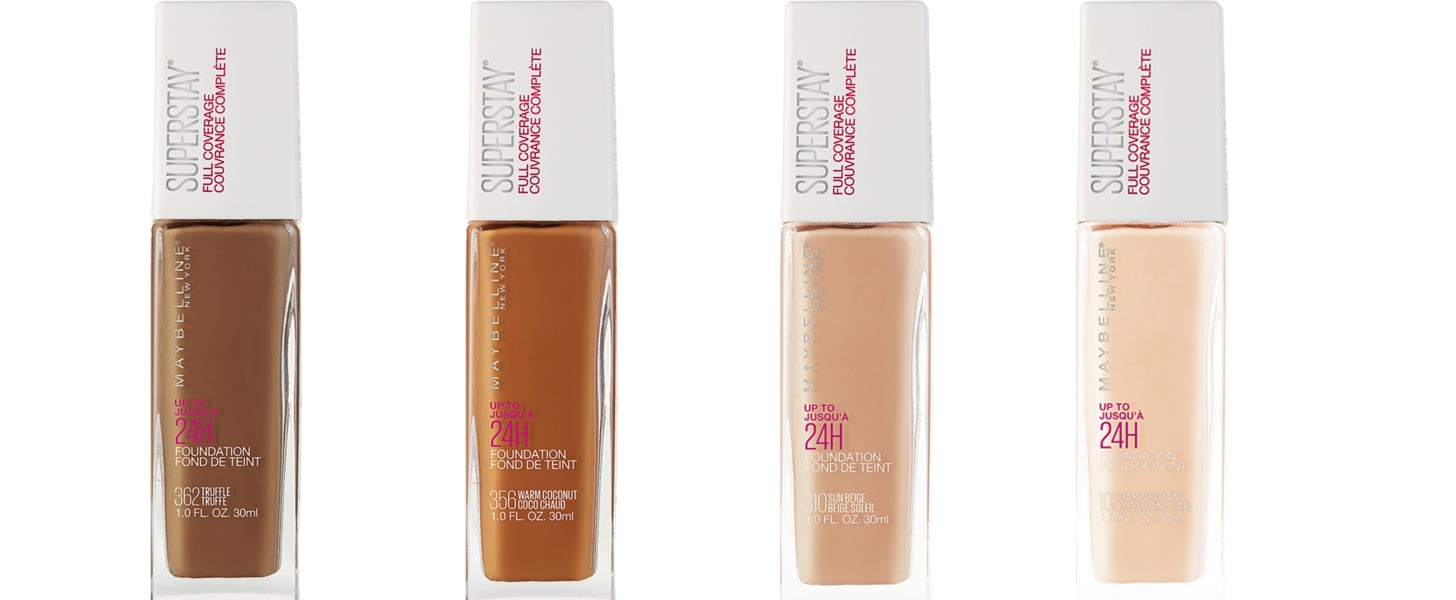 As we enter the holiday shopping season, it's a minor taboo to treat yourself to something nice. With plenty of other people on your gift list, you're supposed to be a good nugget and refrain from frivolous spending. We're here to tell you that it's OK to bend the rules and get yourself something pretty today, because Maybelline just released a brand-new Super Stay Full Coverage Foundation ($12).
Maybelline already has a range of 10 different foundations, including the crazy-popular, 40-shade-strong Fit Me line. What makes Super Stay different? According to a tweet from the brand, it boasts "a long wear, comfortable matte formula." So if you'd rather die than go dewy (Hey, do you! We love both finishes), this just might become your holy grail cover-up.
For now, the oil-free Super Stay comes in 16 shades, but Maybelline is known to diversify its offerings as needed, so we could potentially see more colors coming soon. A few popular shades from Fit Me, such as Coconut, Toffee, and the Beige line, are now available in this new, heavier formula. So if you already know your Maybelline shade, you could find it represented in this new collection.
Go ahead — break the "no buying stuff for myself until January" rule. At less than $15, this affordable foundation hardly counts as a splurge. Your (flawless) face will thank you.