Misty Copeland For Estee Lauder
Congrats to Ballerina Misty Copeland, the Stunning New Face of Estée Lauder!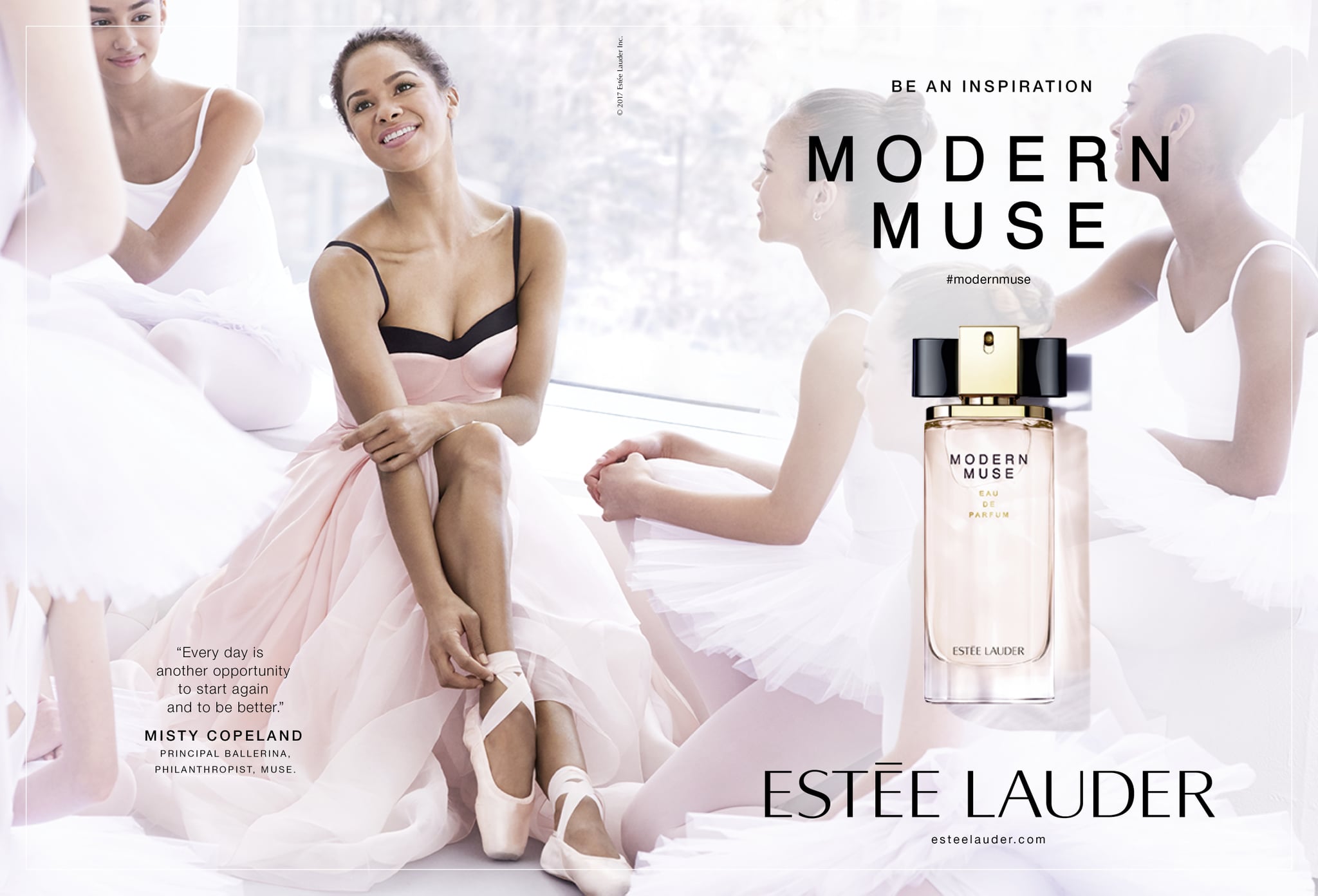 Dancer Misty Copeland just got a membership to one the most elite beauty clubs in the business: the Estée Lauder spokemodel squad. She joins the ranks of Kendall Jenner, Joan Smalls, Gwyneth Paltrow, and more famous faces who have all fronted campaigns for the prestigious heritage brand.
The prima ballerina in ABT is an American sweetheart for her incredible dance skills (seriously, just watch her leap and twirl in the video below!) and for also being an inspiration. She is the first African American woman to be hold the title of principal dancer at ABT. And while she has many endorsements to her name — including Under Armour, Coach, and Dannon — this is the first time she has officially partnered with a beauty line.
As an Estée Lauder ambassador, Misty is starring in both print, TV, in-store, and digital ads for the Modern Muse fragrance.
"When Estée Lauder launched the Modern Muse fragrance in 2013, we embraced the idea of women as muses, living life on their own terms, achieving great things and inspiring everyone around them," said Stephane de La Faverie, Estée Lauder global brand president, in a press release. "Misty has challenged the status quo to achieve her dreams and inspired so many young women along the way. Misty will bring the fragrance concept to life through her unique story."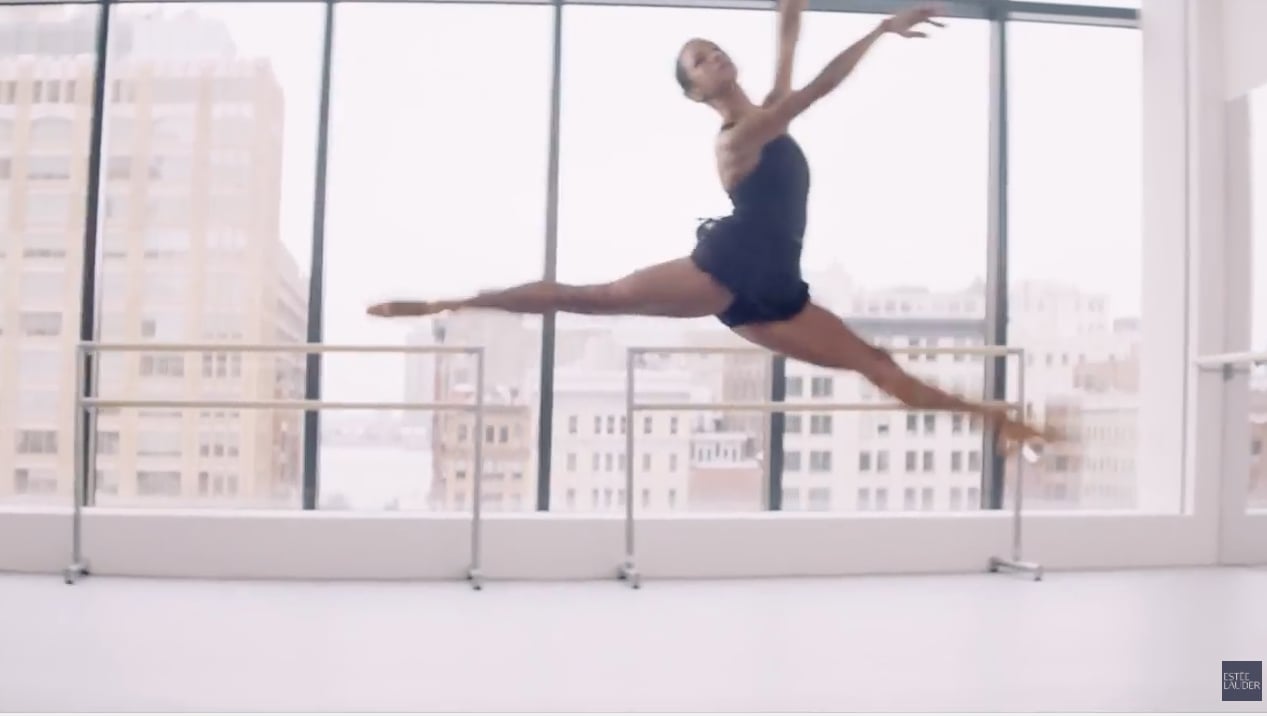 Aerin Lauder, the style and image director for Estée Lauder, added: "Misty is the perfect representation of today's modern muse. She is all about feminine strength, power, dedication, and passion, and you see that in what she does every day, whether she is performing or inspiring the next generation of dancers. I think she is a wonderful role model."
In the first advertisement video, Misty is seen teaching young dance students. "The journey I've been on is my own," she says in the video. "I've pushed boundaries, challenged the status quo. I can only hope my life inspires other women to change the world in their own way." At the end, she mists herself with the fragrance. (Fact: we watched the video multiple times just to see her dance!)
"I am so honored to represent Estée Lauder Modern Muse," Misty said in a press release. "My two passions are dance and giving back, and I love passing on knowledge to the next generation. I also have a strong connection to the scents I wear when I perform. The Modern Muse campaign is the perfect way to see another side of my story."
We can't wait to see what else this partnership brings about!