When Will Fenty Beauty Release Eye Shadow?
PSA: We Are Mere Weeks Away From Fenty Eye Shadow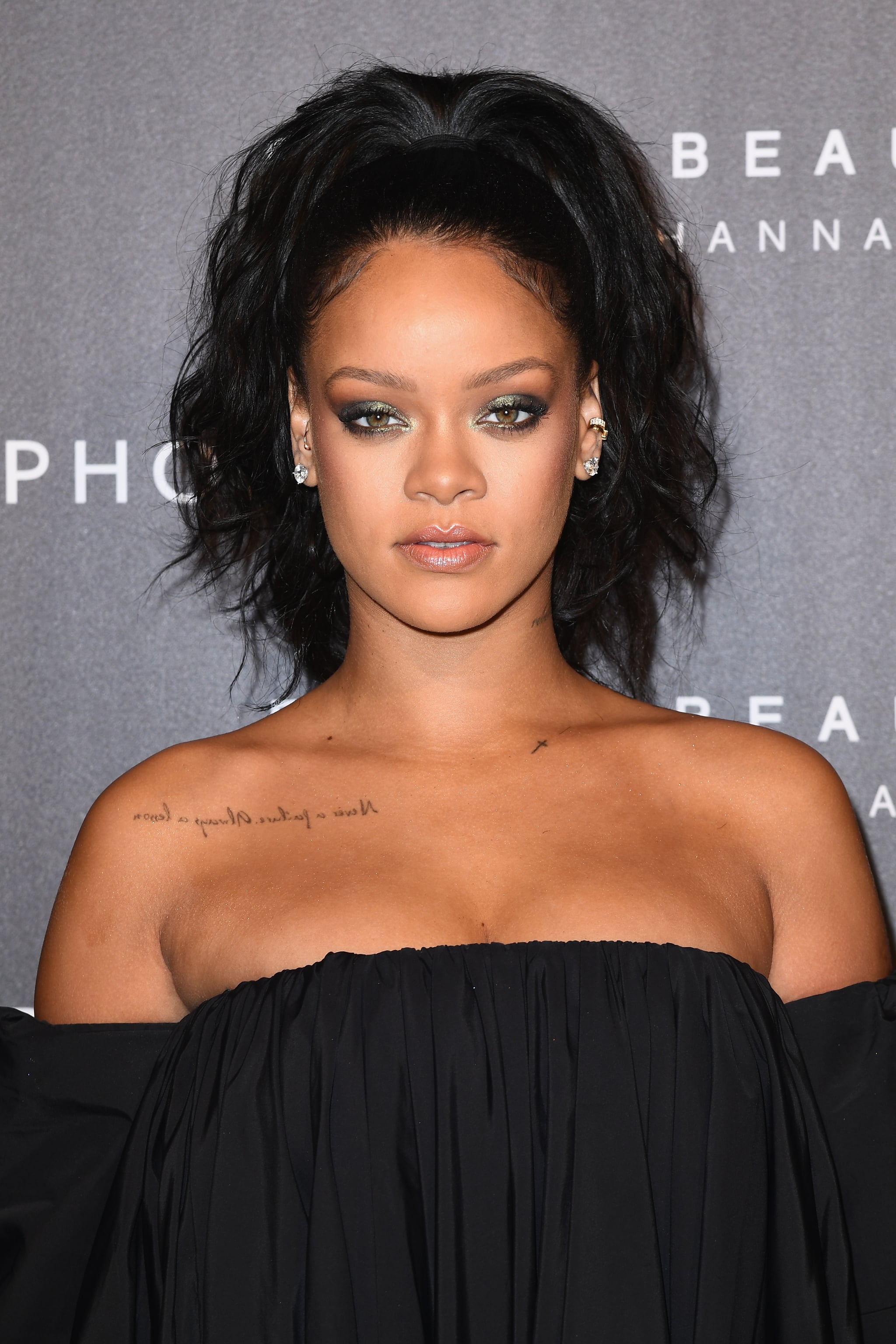 OK, so we hate to diss RiRi, but there was one thing wrong with the Fenty beauty launch at Sephora: no eye shadow! But that's about to change. Rihanna recently teased Fenty's holiday collection on her Instagram, and guess what's in the mix? Not just one eye shadow, not just two, but a whole eye-shadow palette — complete with 14 shades. She was holding out on us! The collection is appropriately named Galaxy after its shimmery shadows and Cosmic Glosses.
Nor Fenty or RiRi have released a ton of details yet, so just get comfortable at the edge of your seat. The star did, however, attend an event in Paris for the new launch. She happened to be rocking a pretty stellar smoky eye featuring the new shadows. The shades she's wearing are named Nepturnt, Sublime, and Xtraterrestrial, according to Fenty's Instagram. In another Instagram, she's wearing a shade named Jupiter Sand — far out.
Bonus: Fenty lipsticks and eyeliners are also making their debut. There's even speculation of a Fenty skincare line in the future. In the meantime, the Galaxy collection hits stores Oct. 13. And yes, that's Friday the 13th. Our advice? Skip the day's drama and head to Sephora for a good omen instead . . . maybe a whole palette of them?
Image Source: Getty / Pascal Le Segretain