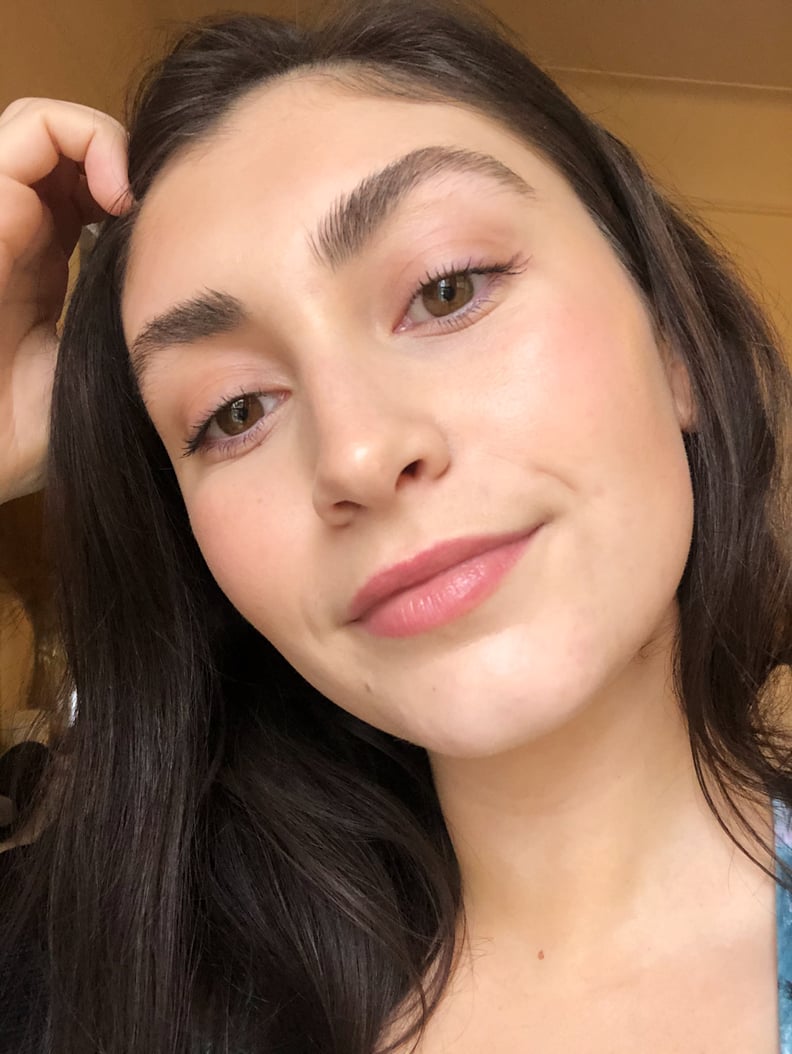 POPSUGAR Photography | Jessica Harrington
POPSUGAR Photography | Jessica Harrington
As POPSUGAR editors, we independently select and write about stuff we love and think you'll like too. If you buy a product we have recommended, we may receive affiliate commission, which in turn supports our work.
The "For You" page on TikTok knows me better than the "suggested purchases" section on my Amazon Prime account and the "recommended for you" section on my Sephora Insiders account combined. Which is scary. . . but also exciting. Every time I open the app, I find a new beauty hack that has me completely amazed or product that I just need to try.
During one of my latest late-night scrolling sessions, I noticed that everybody on TikTok was obsessed with a new Anastasia Beverly Hills product call the Brow Freeze Styling Wax that I happened to already have my hands on from a meeting with Anastasia Soare herself. From the moment I was introduced to the product, I was obsessed with it, so I wasn't surprised to find people on TikTok totally enamored with its capabilities as well.
Brow Freeze is a clear, thick wax that helps you get the big, fluffy brow style that was previously believed to only be possible with a bar of soap. After you comb the malleable wax through your brow, it looks as if each individual hair is standing up at attention and accentuated. With just the one product, you're instantly able to get the "boy brow" vibe, but you can also build on it with a tinted brow powder or brow pen to get a sharper Insta-brow look.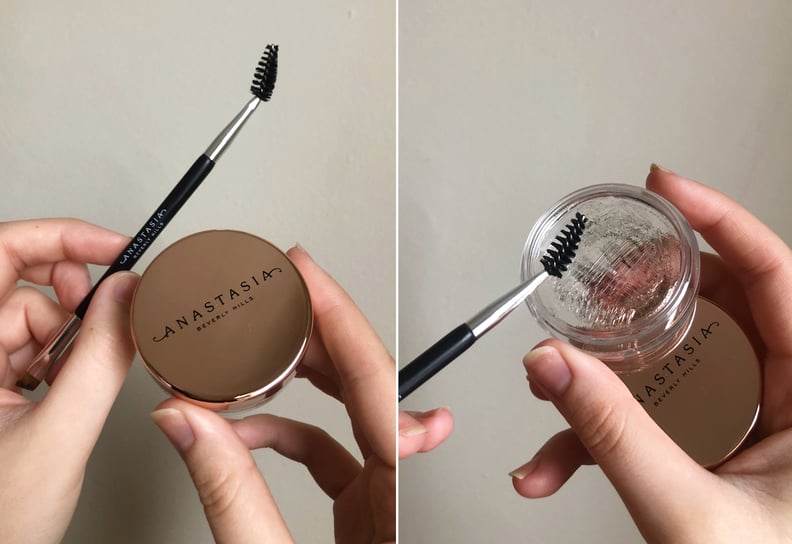 When I met with Soare for a Zoom meeting before the product launched, she gave me a demo on how she likes to apply it, and her tips made all the difference in my own application. First, you need a spoolie with a slight bend to the end of it in order to dip the brush in the small jar of wax. She recommended that you role the spoolie lightly in the gel but without being too heavy-handed with the product — a little bit goes a very long way. Then, she shut the lid of the jar (tightly, I might add, because the wax can dry out if it's in contact with air for too long) and swiped the product-coated brush on the top of the lid to remove any excess. Only after she completed those steps did she begin working on her brows. With slow upward motions, she brushed the hair in her brows up so they instantly had a thicker and fluffier appearance. She explained you can stop there if you like that shape brow, which I do, or continue with the rest of your routine to fill in sparse areas or add more definition.
Because I naturally have thick eyebrows (and they've only gotten thicker since I started growing them out while working from home), I don't usually fill them in, but I'm always looking for a gel or wax that will help me perfect the shape of them. The Anastasia Beverly Hills Brow Freeze Styling Wax ($23) does just that and gives me fluffy, bold brows like you see all over TikTok and Instagram, which is pretty much all I want in life.
★★★★