Ashley Benson Is Entering the Perfume Space and Taking It Back to the Basics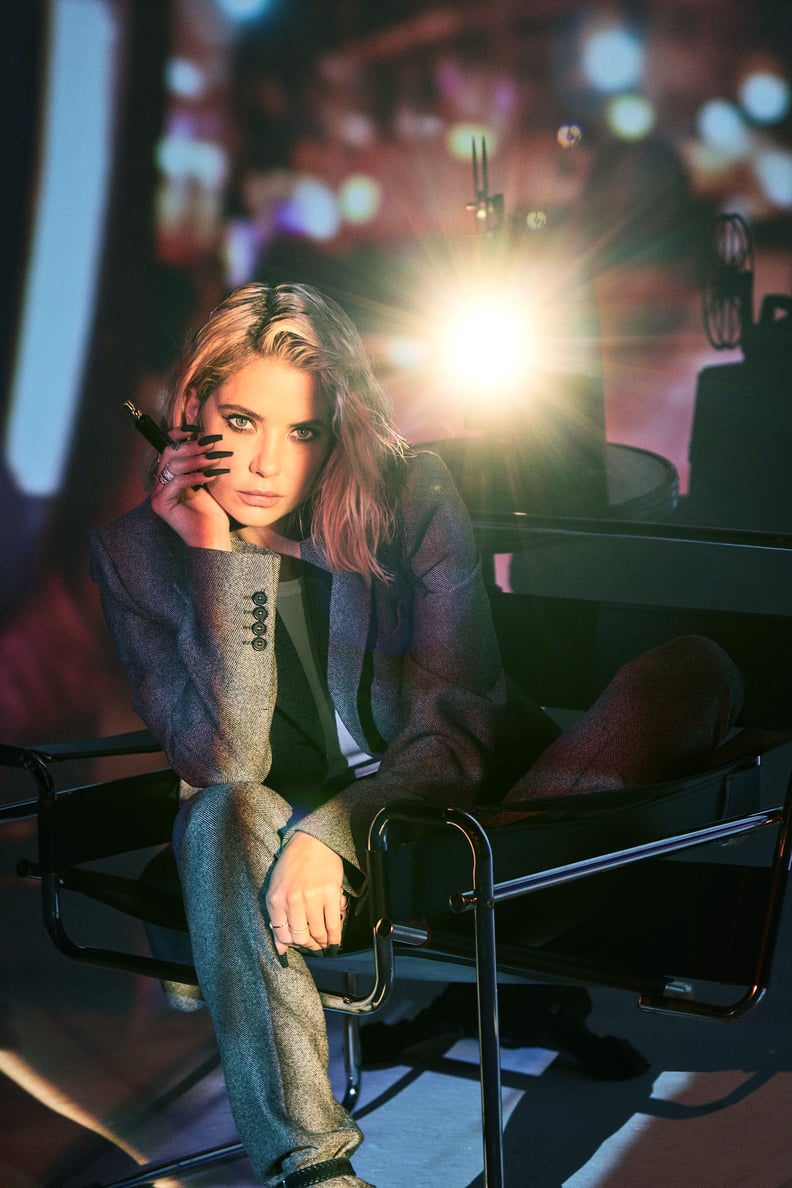 Courtesy of Ash by Ashley Benson
As POPSUGAR editors, we independently select and write about stuff we love and think you'll like too. If you buy a product we have recommended, we may receive affiliate commission, which in turn supports our work.
In the '90s and early '00s, celebrity fragrances were the celebrity skin-care lines of today. Countless stars had perfume brands that many of us still remember (or even use), but somewhere along the line the hype died down. Ashley Benson wants to change that.
On Nov. 15, the actor launched the fragrance collection Ash by Ashley Benson, and if you have yet to dip your toe into the world of celebrity beauty brands, this may be the perfect place to start. "I have always been drawn to perfumes, candles, and incense," Benson tells POPSUGAR. "I love how a scent can take you back to an exact moment in time or how it can softly leave your mark when you exit a room. I'm also constantly traveling, and a simple spray of a familiar scent instantly grounds me and makes wherever I am feel like home. That's why I decided to start my own fragrance line."
Ash by Ashley Benson was inspired by a trip that the actor says taught her everything she knows about mixing scents. "I was introduced to the most amazing scent maker in Morocco," says Benson. "They took me through all of the variations of notes and explained what mixed best together — they really took their time to explain their craft to me. That day I created my own fragrance and completely fell in love with the process of creating a custom scent. I actually still have the perfume on my vanity."
Thankfully, Benson has decided to bottle this knowledge with the creation of Ash by Ashley Benson and two inaugural fragrances: East 12th and The Eighth. The former is a warm floral inspired by New York City's East Village. The latter is a woody floral named after Paris's Eighth Arrondissement. "These two places are in my favorite cities in the world, and they hold some of my most cherished memories," Benson says. "[Naming the perfumes] was an easy decision to make."
Both fragrances are available to shop now on ashbyashleybenson.com, with each full-size bottle retailing for $75. You also have the option to purchase a gift set featuring mini versions of each scent for $45. As for whether or not you can expect more products down the line? Maybe. "Fingers crossed that the universe loves these first two scents," Benson says. "If so, I'll make the decision to finish building scents three and four and maybe even surprise everyone with one or two nonfragrance products that show you a few more of my rituals and regimens."
Take a closer look at Ash by Ashley Benson's inaugural fragrances ahead.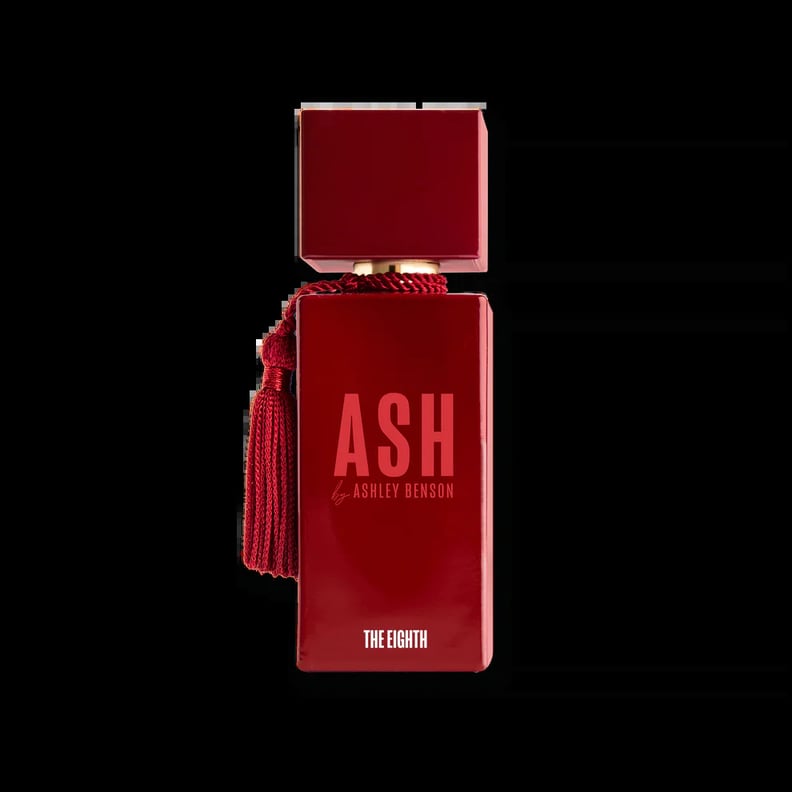 Ash by Ashley Benson The Eighth
Ash by Ashley Benson's The Eighth ($75) is inspired by the Eighth Arrondissement, one of Benson's favorite Parisian neighborhoods, and features notes of bergamot, musk, and cashmere wood.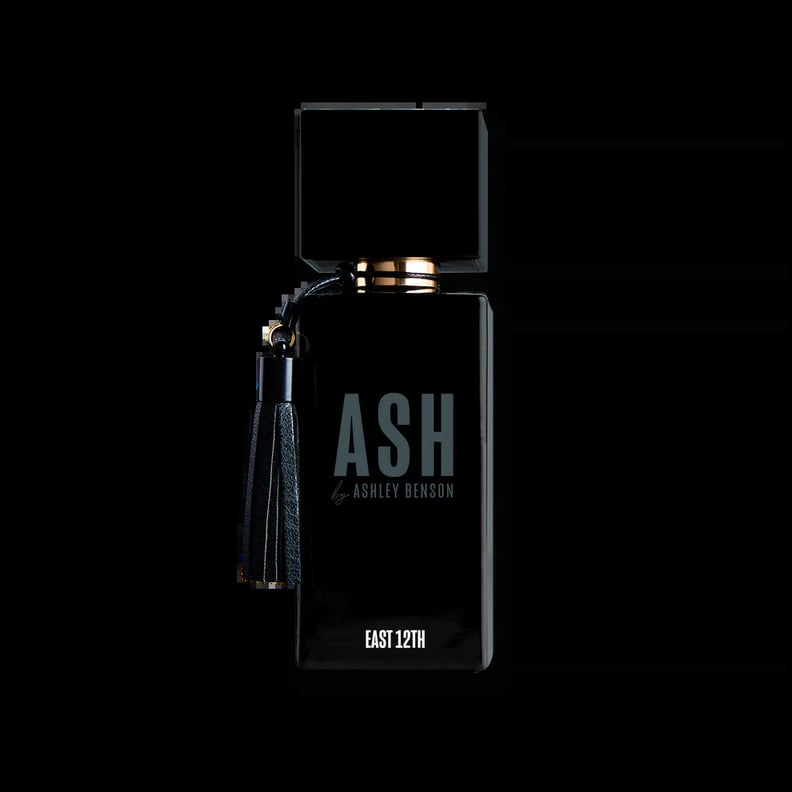 Ash by Ashley Benson East 12th
With a blend of rose damask, black cedar, and orange, Ash by Ashley Benson's East 12th ($75) is sweet but has an edge, kind of like one of Benson's favorite New York City neighborhoods: the East Village.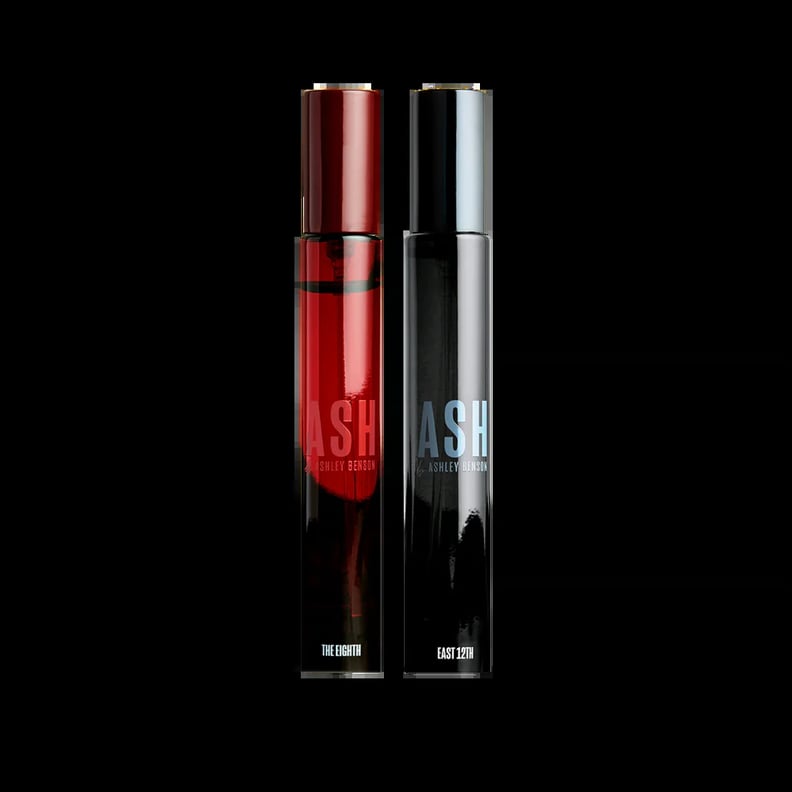 Ash by Ashley Benson Gift Set
If you'd prefer to test the scents out before committing to the full sizes, opt for the Ash by Ashley Benson Gift Set ($45). The eight-milliliter bottles of each fragrance are also perfect for gifting during the holidays.