Ashley Benson's Neon Skittles Nail Art For Summer
Ashley Benson's Neon Skittles Manicure Screams Summer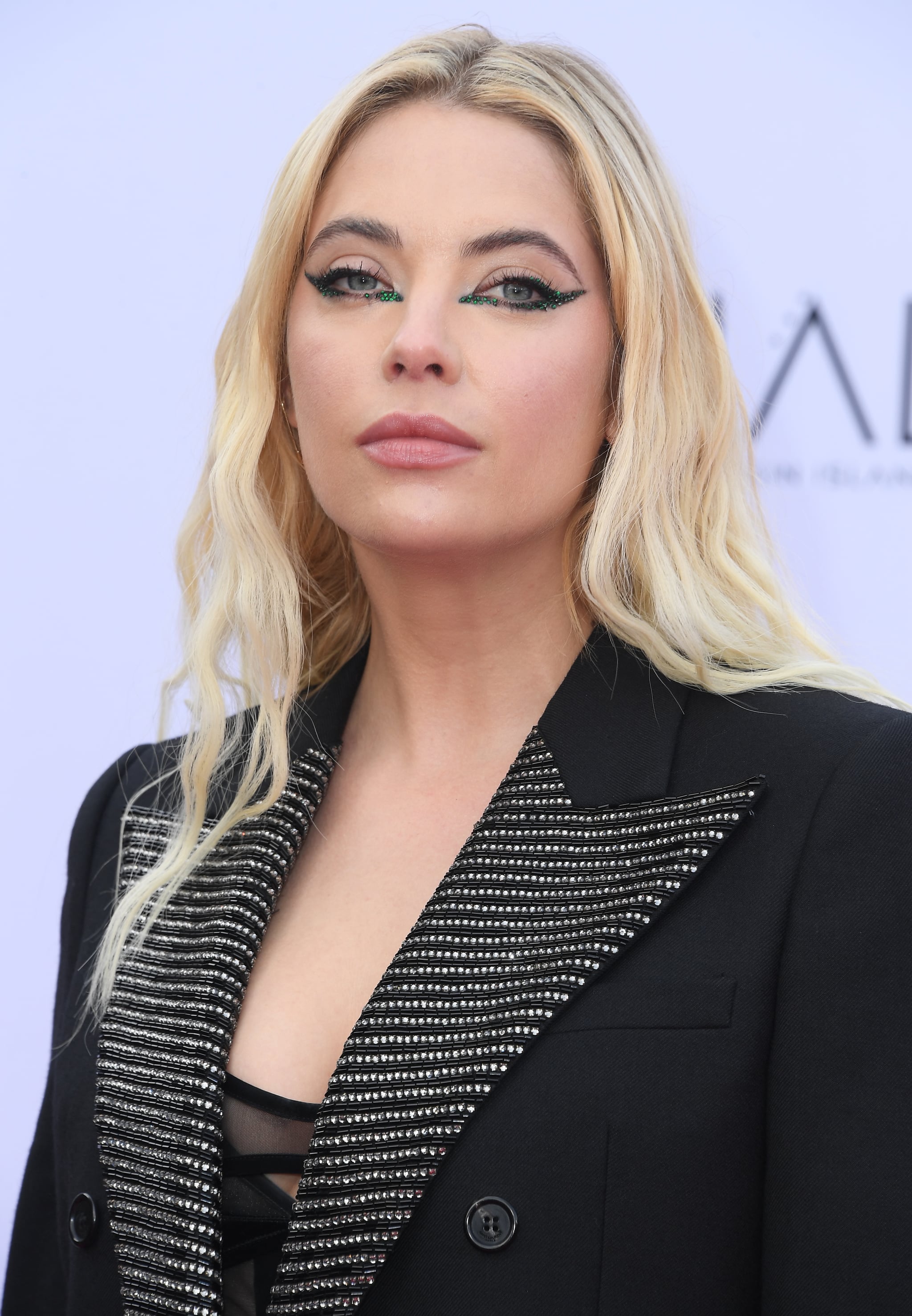 Image Source: Getty / Steve Granitz
Ashley Benson is channeling summer in the trendiest way: through her manicure. The actor posted a series of pictures on Instagram from her vacation in Mexico, and while her beachy waves and glowy skin were on full display, nothing screams summer quite like her neon Skittles nail art.
In the photos, captioned "Had the best vacation 🍹🏝🌞 #FSPuntaMita," Benson's nails were painted in various bright colors. Her middle finger also sported some additional nail art: a double french line with a smiley face. Skittles manicures took over social media in 2019, and the trend has recently made a return. As its name suggests, the nail look is meant to resemble the bright colors of the candy, but the trend has evolved to feature colors across the spectrum and even some more subdued hues — à la Madelaine Petsch's fall-toned version last year.
If you're looking to replicate the trend at home, you need five different nail-polish colors — one for each finger — and to follow your normal manicure routine. Should you also be a fan of nail art, take a page out of Benson's book and add additional elements like smiley faces or hearts to take the manicure to the next level.
Take a closer look at Benson's manicure below.