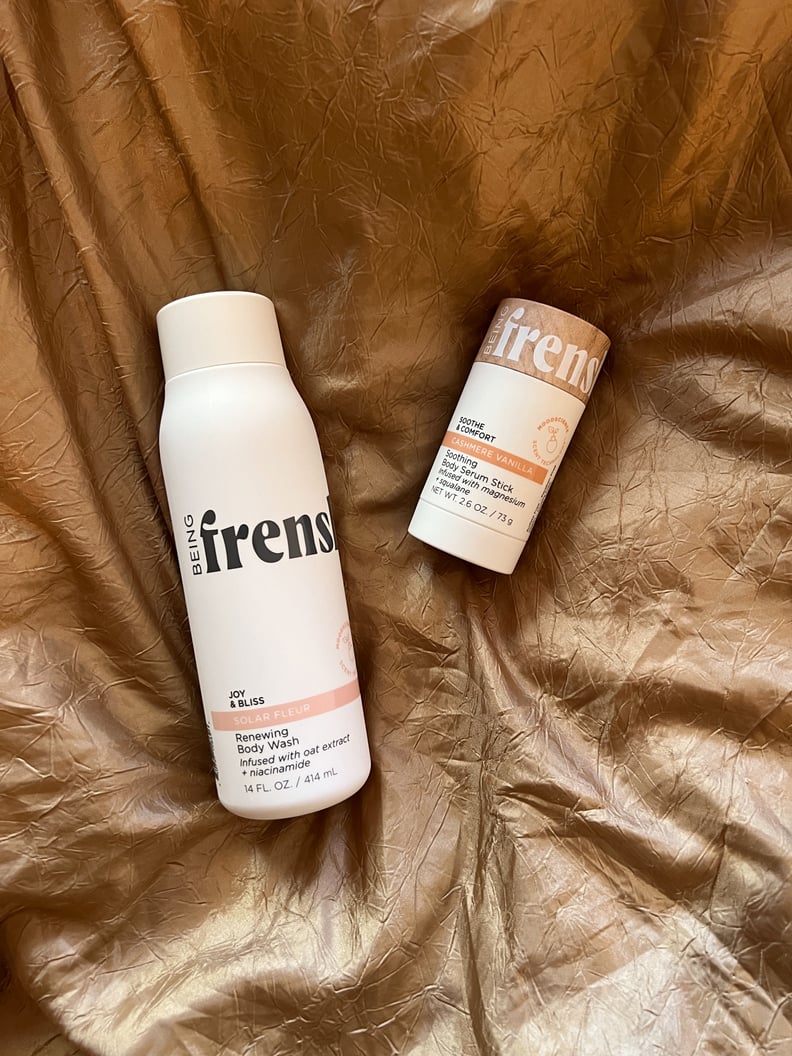 POPSUGAR Photography | Kyley Warren
POPSUGAR Photography | Kyley Warren
As POPSUGAR editors, we independently select and write about stuff we love and think you'll like too. If you buy a product we have recommended, we may receive affiliate commission, which in turn supports our work.
As much as I hate to admit it, I'm a total sucker for celebrity-approved products. I'm not sure what exactly feeds the obsession — perhaps it's a mix of wanting to use only the very best in beauty and fashion and also getting a serious case of FOMO in realizing there's a product out there that my fictitious celebrity BFFs love (hi, Emma Watson!). Regardless of what makes my eyes glisten a little extra at the mention of something being "celeb loved," I recognize that it's one of my very real — and admittedly guilty — shopping pleasures.
Naturally, when I interviewed Ashley Tisdale last fall about her new Target collection, Being Frenshe, I knew the actor would have some seriously great product recommendations up her sleeve — she did play the fashion and beauty icon Sharpay Evans in "High School Musical," after all. Not even 20 minutes after our call ended, I wound up rather predictably at Target, smelling all of the soothing and aromatic products in her new line and immediately adding the Being Frenshe Renewing Gel Body Wash ($11) to my shopping basket.
The body wash in particular is an item that Tisdale admitted to "loving" during our call, and spoiler alert: it lived up to her hype. This body product has proven to be much more than just an element in my daily shower routine — it's also become a self-care staple in my household. Ahead, read my honest review of how this Being Frenshe product has elevated my mornings and even helped my day-to-day mood.
What I Like About the Being Frenshe Renewing Gel Body Wash
I appreciate how hydrating and versatile the formula is. The solution feels incredibly light on my skin, unlike some of the other denser body washes I've tried in the past. And when I want to enjoy an extranourishing shower or bath (both of which are perfect for this body gel), I can easily squeeze the gel wash onto my shower scrunchie and run it under a bit of warm water. The solution quickly formulates into a foamy, bubbly concoction that leaves my skin feeling smoother and more revived. It's become a staple in my morning routine, and it helps me start my day on a better and noticeably sweeter-smelling note.
More than anything else, I appreciate that all the products in the Being Frenshe collection are designed to improve both your daily cleansing routine and your mood. As detailed on Target's website, Being Frenshe's products are infused with a "mood-boosting scent technology" that relies on aromatherapy to leave users with an enhanced sense of well-being. I love that it helps me squeeze a bit of self-care into my morning routine, thus becoming an A+ multitasking product. Another one of our contributors who tested the Being Frenshe Hair, Body & Linen Mist Body Spray was equally impressed with the fact that it doubles as a wellness boost, noting Tisdale's products "provide a big bang for your buck."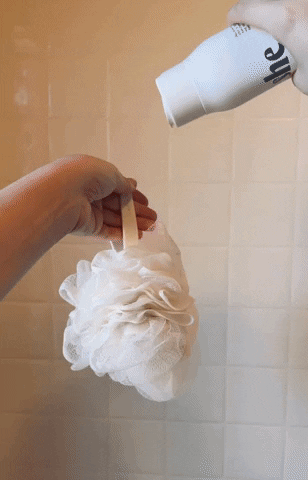 What's Worth Noting About the Being Frenshe Renewing Gel Body Wash
The biggest factor to note is that while the Being Frenshe collection is made up of the same scent categories, the actual aromas can differ on a product-by-product basis. For example, I love the Cashmere Vanilla scent in the candle, soothing body stick, and hand lotion, but I found that this scent in the body-wash product smells different. I've also found this to be true with other aromas like Solar Fleur and Citrus Amber. If you have a particular scent you like, my recommendation is to smell some of these products in person before purchasing the entire set collection online, as many reviewers have also noted that the strength of each scent can vary depending on the body product.
Who Is the Being Frenshe Renewing Gel Body Wash Best For?
This body wash is perfect for anyone who values having quality essentials incorporated into their morning or nighttime routines without spending a lot of money. And the same goes for the rest of the collection, too. The majority of the products in Target's Being Frenshe collection are under $20, so they're a feasible way to upgrade your shower, bath, or day-to-day wellness rituals in a way that feels accessible and even beneficial to your overall mood.
Where Is the Being Frenshe Renewing Gel Body Wash Available?
The Being Frenshe Renewing Gel Body Wash is available to shop exclusively at Target.
Additional Details
This body wash is certified clean at Target and free of parabens and sulfates.
Besides being clean, the product packaging is also fairly sustainable; it's recyclable and made up of 50 percent recycled plastic.
Rating:
★★★★★