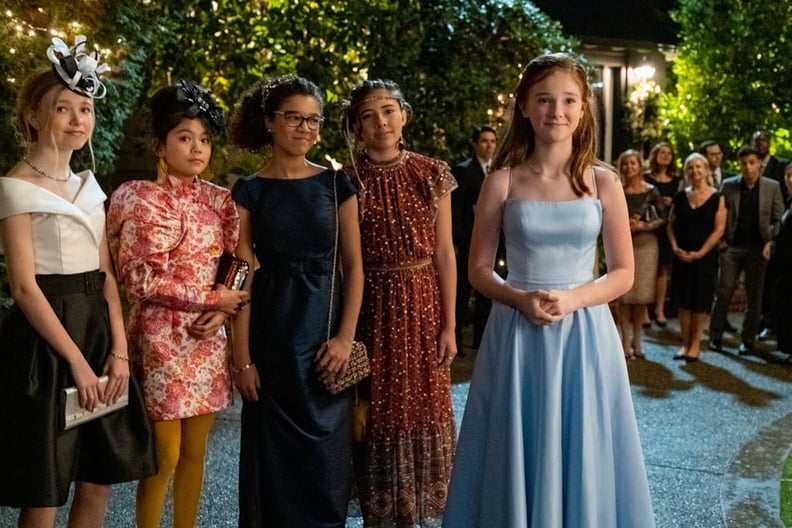 Courtesy of Netflix
Courtesy of Netflix
Netflix's new series The Baby-Sitters Club served up a ton of nostalgia when it debuted on the streaming service this month. The show is a modernized retelling of the '90s book series of the same name, which sees a group of preteen girls teaming up to form a coalition of babysitters in their neighborhood. It brings back a lot of memories for those of us who read the books as children and teens with its subject matter and its fashion and beauty choices.
Most of the characters on the show have their own signature styles, which are made clear throughout the season. Read ahead to check out some of our favorite beauty moments from the show.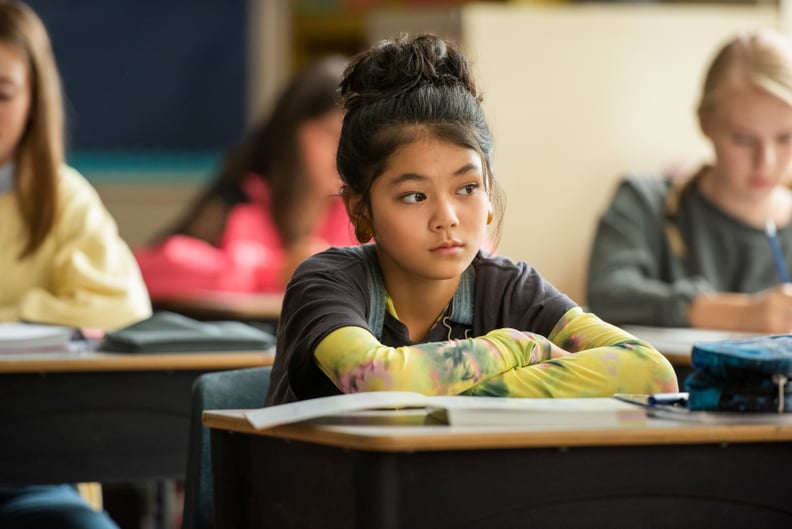 Claudia's Signature High Bun
An artist at heart, Claudia (Momona Tamada) spends most of the episodes with her hair pulled back in a high bun that she occasionally dresses up with a cool accessory.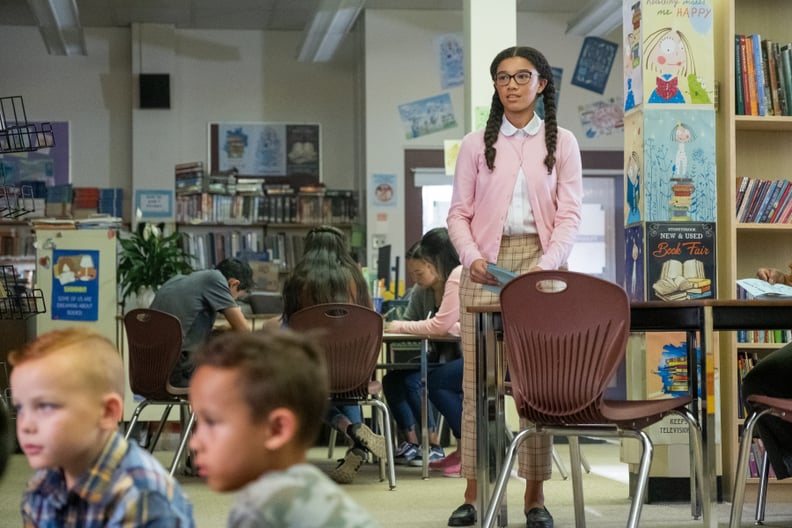 Mary Anne's Signature Pigtail Braids
Of all the characters, Mary Anne (Malia Baker) probably changes her hair the least, as she's seen wearing pigtail braids throughout most of the season because it's the only style her strict father is able to do — but that doesn't make us love the look any less.
Stacey's Pinned-Back Braids
Considering this is a show about adolescents, it's no surprise that braids are a go-to hair choice. When she's first introduced to the club, Stacey (Shay Rudolph) is seen wearing hers in a pinned back style.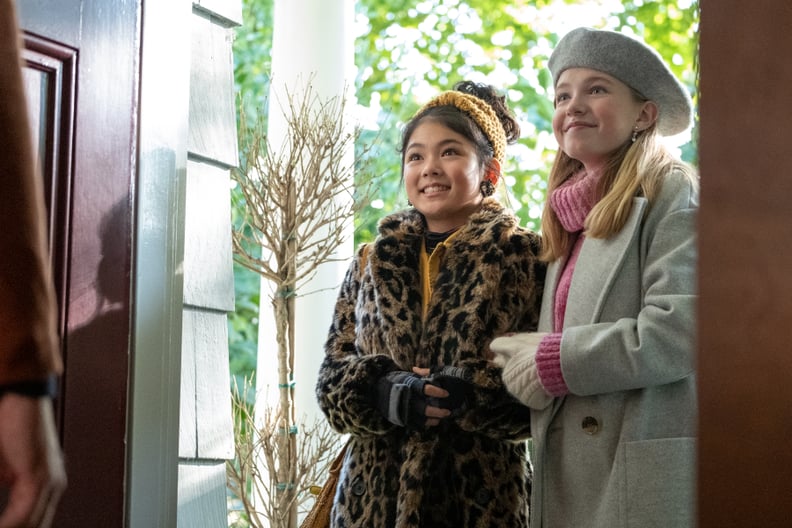 Claudia's Headband-and-High-Bun Combo
We don't see Claudia switch up her bun very often, but when she does, she normally accessorizes with a colorful headband like the bright yellow one in the photo above.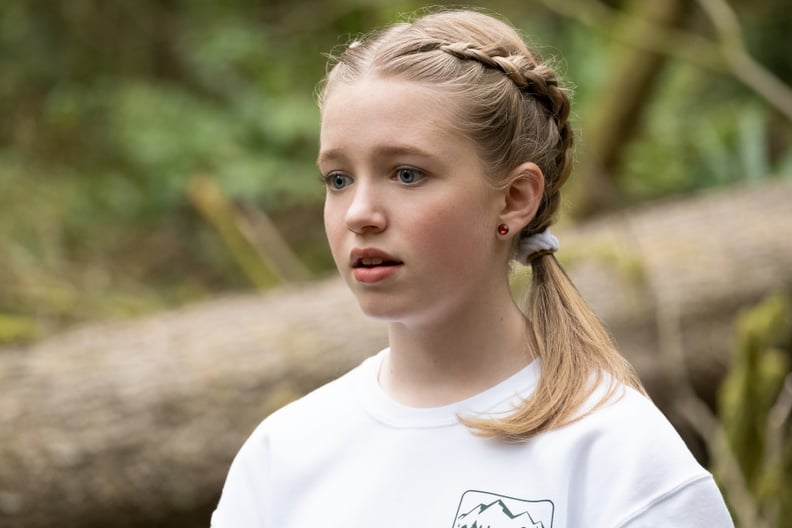 Stacey's Double French Braids
Stacey wears another low-maintenance braided hairstyle in episode nine when the girls venture off to sleepaway camp.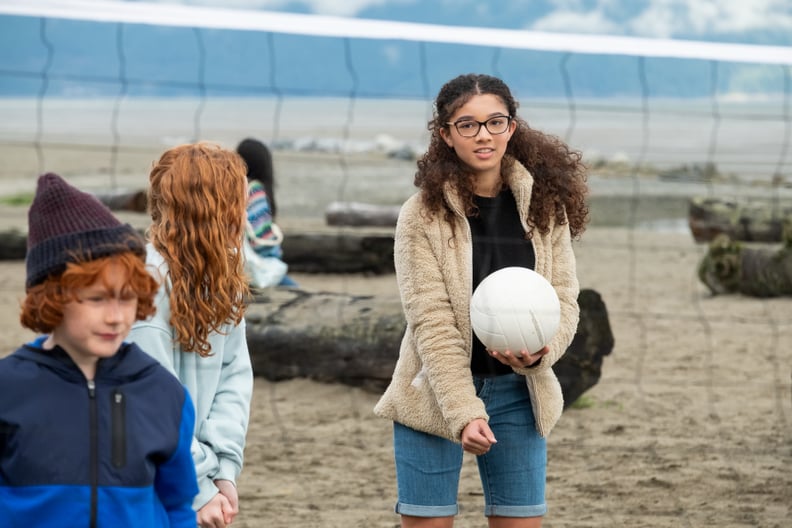 Mary Anne's Half-Up, Half-Down Ponytail
Over the course of the season, Mary Anne begins to let her hair down and explore new hairstyles, including this casual half-up, half-down ponytail.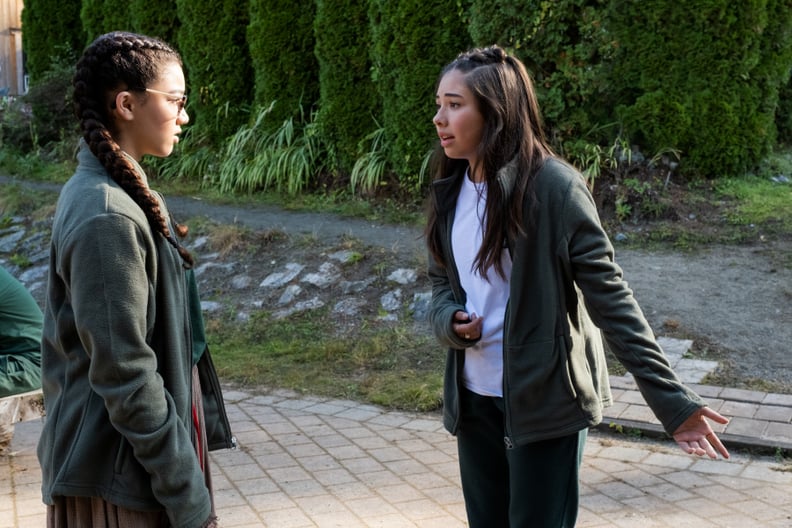 Dawn's Mohawk Braid
While at camp, Dawn (Xochitl Gomez) gets creative with another braided hairstyle — the mohawk braid.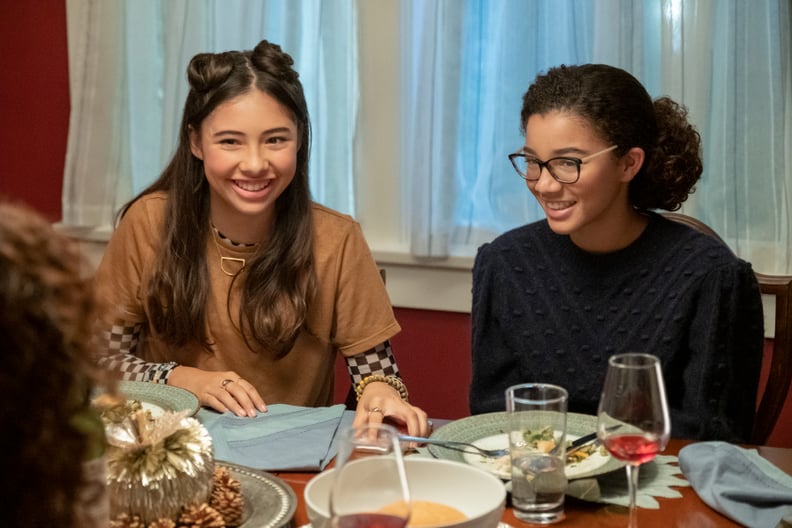 Dawn's Mini Space Buns
Dawn put a slightly more casual spin on this nostalgic hairstyle when she threw her hair up in two messy half-up, half-down topknots.