Last week, Netflix's Strong Black Lead announced that it would be adding seven iconic Black sitcoms to the platform in the next three months. That included shows like Sister, Sister, Girlfriends, One on One, and more. The first to hit the platform over the last weekend was Moesha, the UPN sitcom starring Brandy as the titular character who navigates life as a teenager living with her widowed father, her younger brother Myles, and her stepmother Dee, (who also happens to be the vice principal at her school).
The show became one of the most popular titles on Netflix almost as soon as it arrived, as droves of people (including myself) immediately dove back into the series for nostalgic purposes. During my rewatch of the series it was hard not to take note of all of the throwback hairstyles worn by the characters, and it gave me major flashbacks to some of the styles I grew up seeing around me as a kid.
Ahead, check out a few hairstyles worn on the show that essentially sum up how expressive beauty trends were in the '90s.
01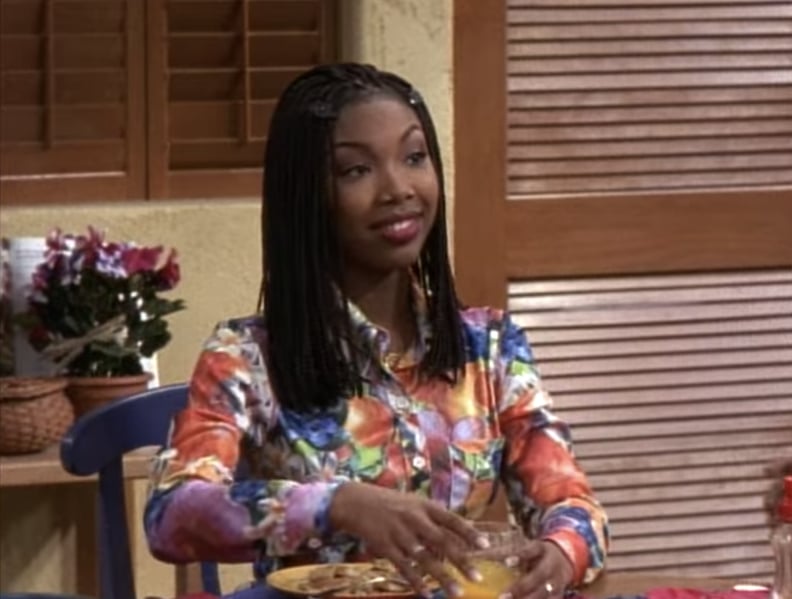 Moesha's Box Braid Lob
It's rare for us to see Moesha (Brandy) not wearing box braids on the show, and she kicked the series off in its first season wearing the braided lob that was everywhere in the '90s. Though the style rose to popularity over two decades ago, it's seen a resurgence in the last few years.
02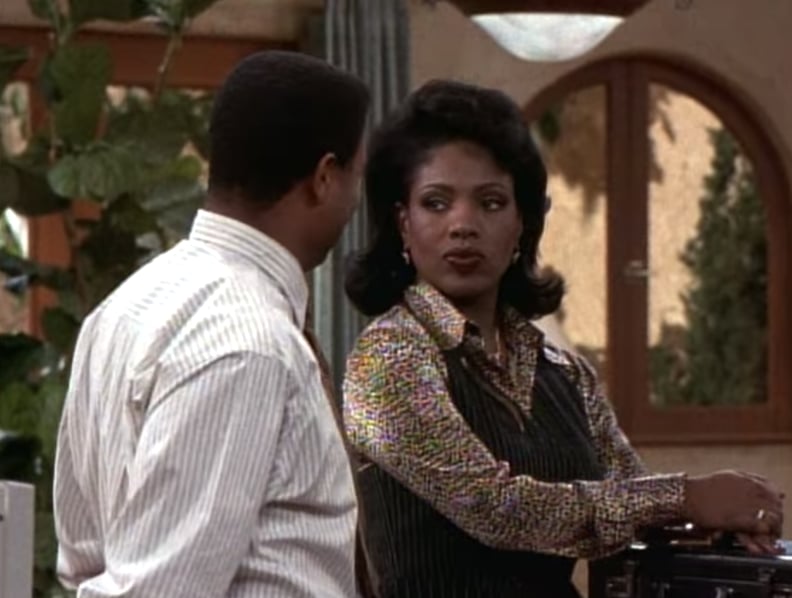 Dee's Shag Haircut
Next on the list of '90s hairstyles making a comeback? The shag haircut that Moesha's stepmother, Dee (Sheryl Lee Ralph), wears throughout the first season. Dee wears her haircut with the ends flipped out, which was popular back then, though the choppy style's 2020 comeback has been given a bit of a modern update and can be worn straight or wavy.
03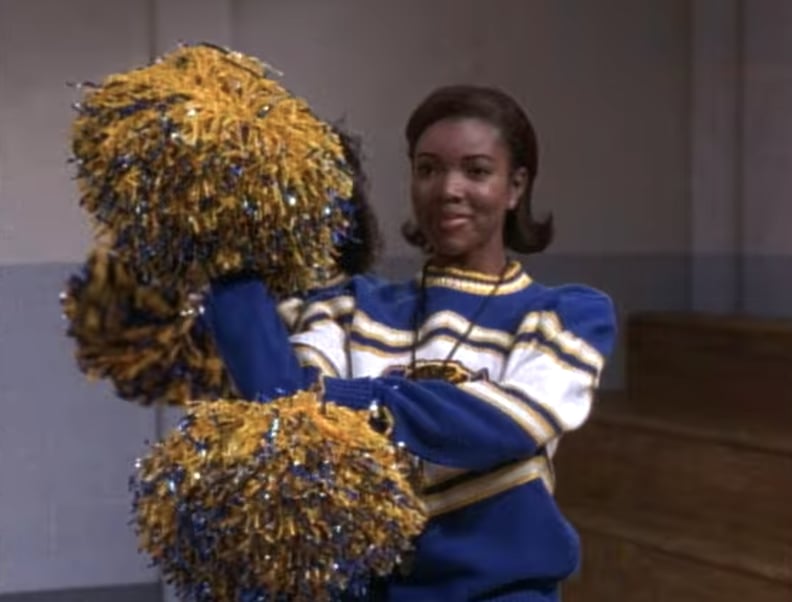 Ashli's Flipped Bob
Before the flipped-under bob became popular, there was the chin-length, flipped-out bob. This style is primarily worn by Ashli (Gabrielle Union), and it's giving me some pretty wild flashbacks to my elementary school years.
04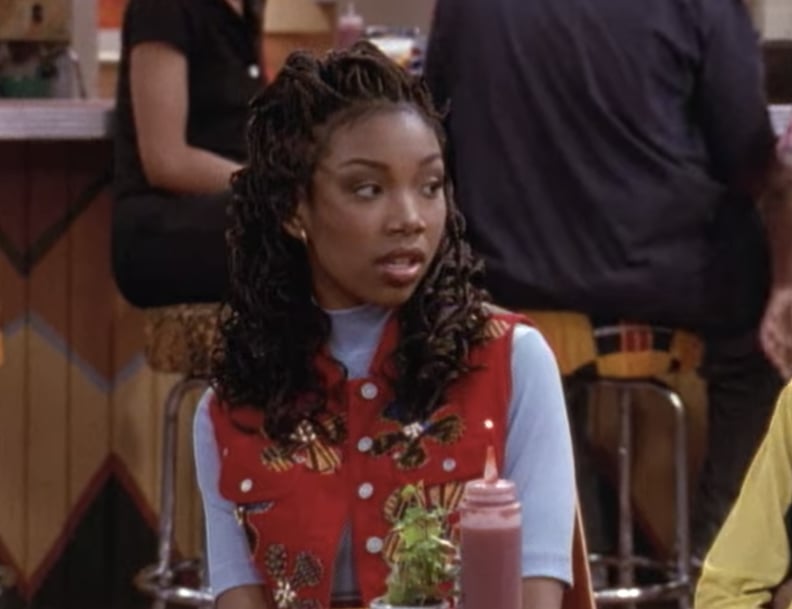 Moesha's Curly Box Braids
Moesha frequently changes up the look of her braided hairstyles, and in one episode, she's seen wearing them in tight curls that frame her face, perfectly demonstrating how versatile protective styles like this really are.
05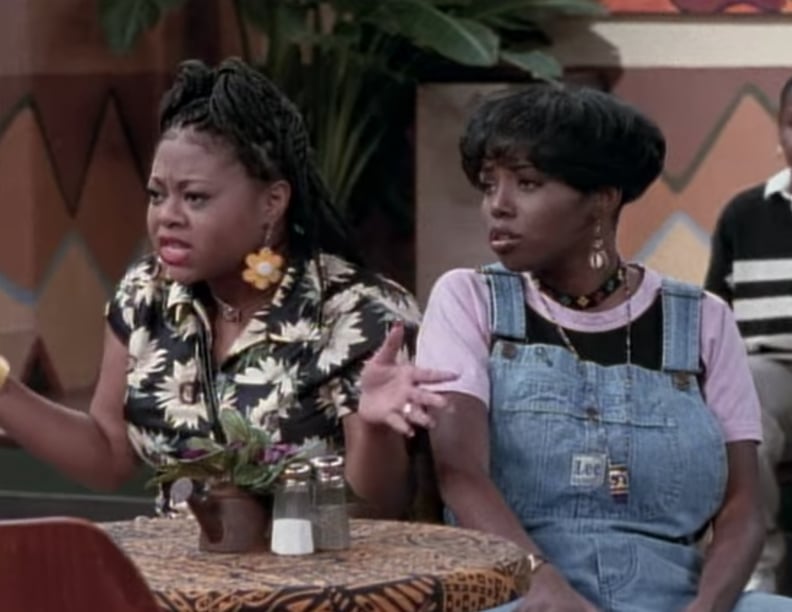 Niecy's Bowl Haircut
The bowl haircut, as it's seen on Niecy (Shar Jackson), was a huge statement cut in the '80s and '90s, though in recent years it's been given an edgier upgrade by stars like Charlize Theron and Miley Cyrus.
06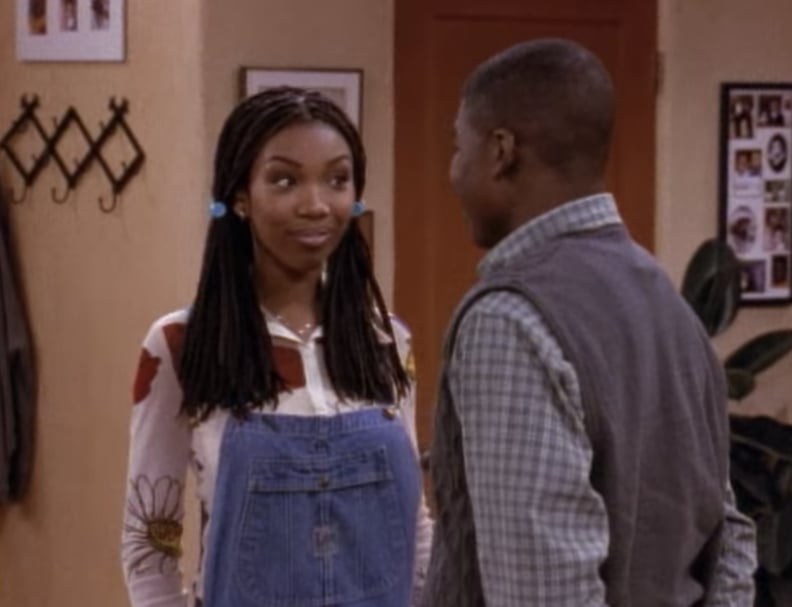 Moesha's Miniclip Pigtails
Nothing screams '90s beauty quite like the miniclips Moesha uses to pin her braids back in low pigtails. If you're dying to re-create the style (like me), you can shop for similar-looking butterfly clips — which have been seeing a comeback in recent months — from a handful of retailers like Target and Forever 21.
07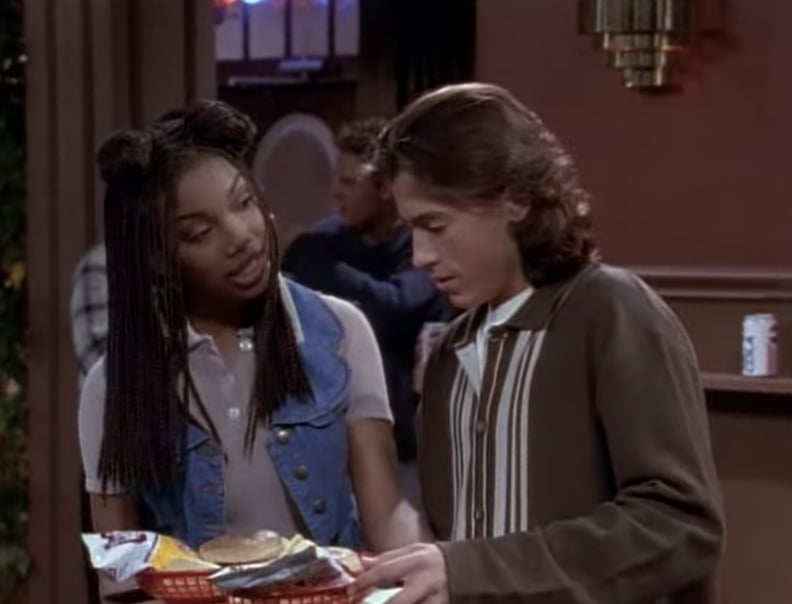 Moesha's Half-Up Space Buns
In one episode, Moesha styles her hair into half-up space buns on both sides of her head, giving us major Baby Spice vibes.