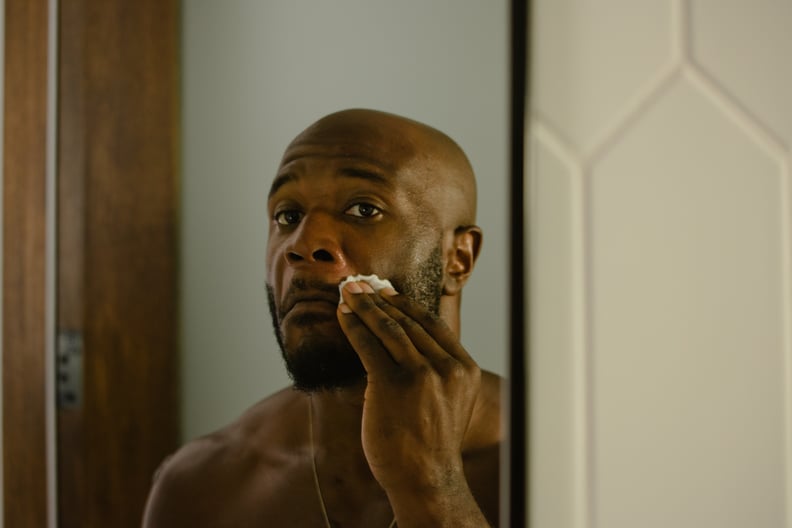 Ceylon Skincare
It is no longer an industry secret that Black skin has been marginalized. And while action has been taken for greater representation in the mainstream beauty industry, there is still an overwhelming disconnect we are left to face; namely, how Black men's skin is being seen and treated. Largely ignored and often misunderstood, we asked brand founders and dermatologists what can be done to change the existing narrative surrounding Black men and the grooming industry.
The global men's grooming market is worth $70 billion, and unfortunately, Black men's needs and concerns are largely glossed over when it comes to marketing, branding, and exposure. "Most brands that exist in the mainstream or are elevated in major publications are led predominantly by people other than Black men," Patrick Boateng, founder of Ceylon, a skin-care brand created to cater to the concerns of Black men's skin, told POPSUGAR. "The same can be said for those who cover these brands, invest in them, and work to shape the industry overall. When these individuals think about a beauty or grooming audience, rarely is that person in their mind a Black man or even another nonwhite man. Industry size and growth projections don't meaningfully impact the way most people think about how we might serve such an underappreciated audience."
"For as long as I can remember, Black men have been viewed as pillars of strength and protectors without the space to be softer or to prioritize our self-care. Because of this, we are not the first demographic you think of when it comes to beauty and skin care." — Dorion Renaud
Unpacking this further, Buttah Skin founder Dorion Renaud said that "we're not a part of the conversations happening behind closed doors. We're not in the room, and until recently, we haven't been invited. For as long as I can remember, Black men have been viewed as pillars of strength and protectors without the space to be softer or to prioritize our self-care. Because of this, we are not the first demographic you think of when it comes to beauty and skin care."
Although Black men haven't necessarily associated themselves with self-care, it makes it even harder for them to enter the space when "grooming hasn't been as socially acceptable as it has been until now", Tijion Esho, aesthetics doctor and founder of ESHO Clinic, said. Traditionally, men have been positioned as individuals that need to provide and look after the family. Expected to carry out the ideals of masculinity, only the grooming basics such as brushing/combing your hair and washing your face have been taught to them. The tables are turning, however, with society placing greater importance on health and wellness, and men are seeking the time they need to integrate grooming habits.
Still, with this new narrative, Black men are finding it difficult to enter the grooming space when brands are not investing in representation and market education, which encourages an endless and tiring cycle.
According to Dr. Esho, part of the problem is the lack of representation behind closed doors at beauty companies. "Last Father's Day, I was sent some Father's Day material to circulate from a brand to my patients, yet not one had a photo of a Black father," he said. "As a Black father myself, I was offended and fed this back to the brand, who immediately changed the material to include this. Inclusion, education, and support will be key in these things not happening in the future. But for all of those three things to happen correctly, Black people — especially men — need to be involved in the conversation and, better yet, there needs to be more representation at the table where these decisions are made."
With education and training comes awareness and acknowledgement, and with awareness and acknowledgement comes the ability to change and address the concerns for Black men.
For Lauren Hamilton, an aesthetics doctor at GetHarley in London, the root cause goes much deeper than the lack of representation in the boardroom or on the communications team. It starts by changing the conversation at the development level.
"Visibility needs to be amplified at all levels starting with the heart of the field: research," she said. "When conducting research, more inclusivity — when it comes to participant selection for all studies, as well as papers focusing on treatment innovations in Black skin including psychosocial aspects — would be welcomed. In order to tackle the discrepancy amongst clinicians and aestheticians in their knowledge of Black skin, training companies should include specifics of Black skin in theory and practical elements of their courses. By allowing this part of the curriculum to be optional, we can never truly say we are proficient in the services we offer."
With education and training comes awareness and acknowledgement, and with awareness and acknowledgement comes the ability to change and address the concerns for Black men.
So what are the primary concerns that affect Black men's skin? "We struggle disproportionately with eczema, acne scarring, hyperpigmentation, and razor bumps. These are issues that I've personally experienced and what led me to create Ceylon," Boateng said. Marko Lens, a London-based plastic and reconstructive surgeon and founder of Zelens Skincare, agreed. "The most common problem I see connected to Black skin is post-inflammatory hyperpigmentation, which can occur from damage to the skin. If, for example you cut the skin, usually hyperpigmentation occurs on the place where there is a cut. These pigmentation changes are very hard to treat."
When treating these areas of concern, Dr. Hamilton recommended using topical retinoids (vitamin A derivatives), which can address dark spots and hyperpigmentation. In the most outer layer of your skin, you may notice good results with this as vitamin A increases cell turnover, which improves skin texture. Additionally, by stimulating collagen production, fine lines and wrinkles can also be softened. She also suggests incorporating vitamin C, which is a powerful antioxidant that prevents oxidative damage to skin cells by binding to the free radicals caused by UV radiation and pollution. Vitamin C's brightening effects are a good first step to improving the appearance of uneven skin tone and dark spots. Sunscreen is also a nonnegotiable in everyone's skin-care routine, regardless of skin tone. Repeated exposure to UVA and UVB rays leave the skin susceptible to aging effects, hyperpigmentation, and skin cancer.
On a brand level, changing the misconception that Black men cannot or should not be marketed to, listened to, and invested in is key when it comes to permanently changing the narrative. "Through better education toward practitioners and brands, as well as more open conversations about male grooming as a community, the perception about male grooming will evolve over time," Dr. Esho said.
On changing the relationship between brands and Black men, Renauld highlighted the elephant in the room that representation and voices matter — the more Black men that brands take their time to listen to and understand, the greater the change. "First, take a look around and question if we are present in these vital spaces and conversations. If we aren't, ask why not. Second, invest in our community through funding and creating opportunities that provide a pipeline into the industry. I would also love to see more programs supporting emerging Black brands and founders". Additionally, Renault concluded that the industry needs to "cover us as the diverse subset of beauty and grooming consumers that we are. Talk in-depth about our needs. Elevate, invest in, and support growth for brands that want to serve us."
Keep reading to discover some of the experts' favorite grooming brands.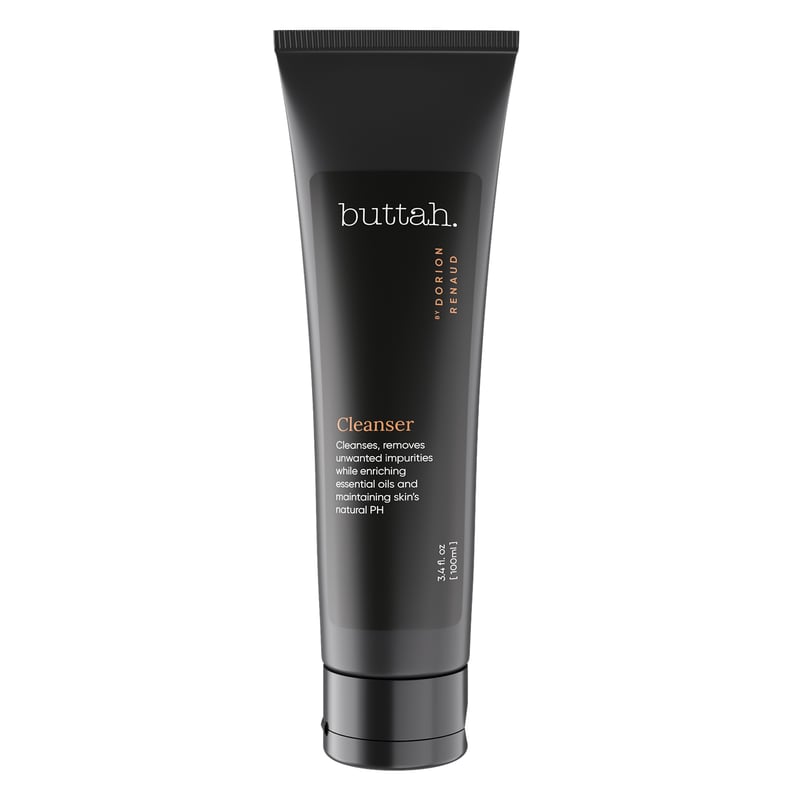 Buttah Skincare
"It's important to have a general routine, but always pay attention to what your skin needs throughout different seasons. For me, my foundation is a gentle cleanser, like our Buttah Skincare Cleanser ($15) that has soothing ingredients like coconut oil and lavender flower extract. From there, incorporate a toner to balance your skin's texture (our Rosewater Toner is a great option with AHAs, BHAs). Lastly, use a great moisturizer to seal everything in. For the arrival of summer, we just introduced an oil free Hyaluronic Gel Cream that gives you a glow without feeling too greasy," said Renaud.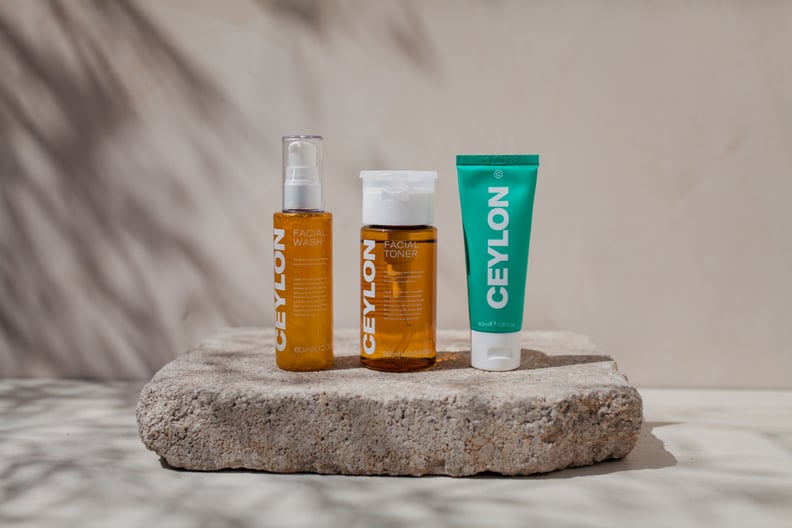 Ceylon
"I think our Ceylon Skincare Set ($85), which includes a facial wash, toner, and moisturizer, is always a great start and endpoint for a simple, effective routine. Generally speaking, I try to keep things simple, with an emphasis on gentle products. Sun protection is also important," said Boateng.
Bevel
Specifically designed for sensitive skin, the Bevel Shave Kit ($90) contains everything you need for a smooth shave and to reduce your chances of razor burn and ingrown hairs.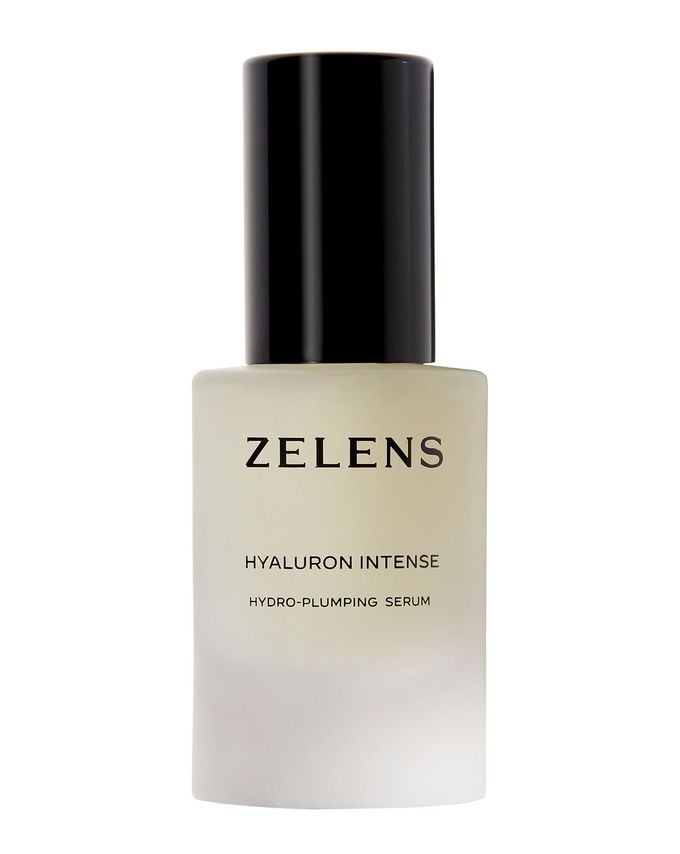 Zelens Skincare
"I would recommend the Hyaluron Intense Serum ($31), Melatonin B12 Repair Serum, or Tea Shot Anti-Pollution Serum. As a moisturizer, I would suggest Emulsion D, which contains provitamin D and helps strengthen the skin barrier. Always use a sunscreen, broad-spectrum," Dr Zelens said.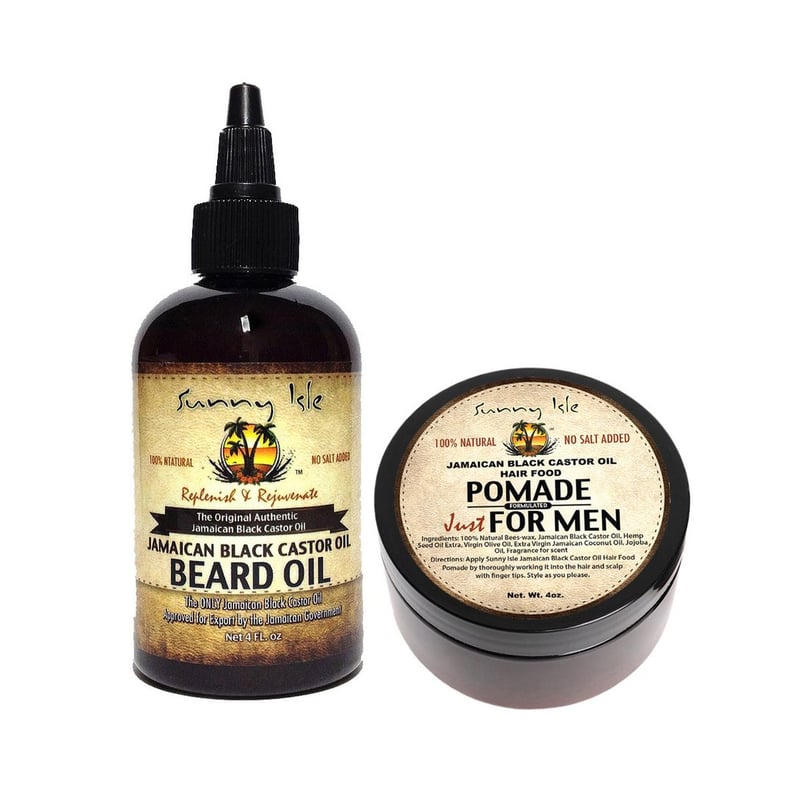 Sunny Isle
All of Sunny Isle's hair and skin-care products contain black castor oil, the seeds of which are grown, harvested, and processed by farmers in rural Jamaica. The Sunny Isle Jamaican Black Castor Beard Oil & Pomade Bundle ($23) contains the brand's beard oil and pomade that both help not only soften and strengthen beard hair, but also add shine. The products have the added bonus of hydrating your skin, too.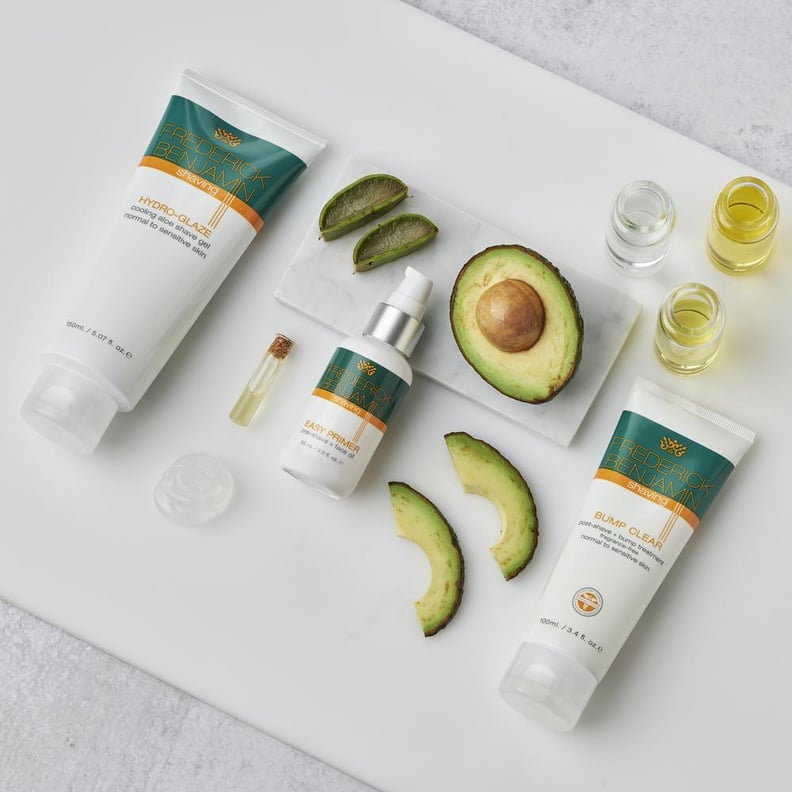 Frederick Benjamin
Frederick Benjamin is a grooming brand created by industry veteran Michael James. Taking into consideration common concerns such as ingrown hairs, razor bumps, and irritation, along with the white space in the men's grooming market, James set out to create clean products —— everything from hair stylers and skin care to an entire shaving range — that make barbershop-quality products accessible and easy to use. Check out the Frederick Benjamin Bald & Beard Kit ($50), a five-piece set that contains beard wash, beard crème, shave gel, face oil, and a postshave and bump treatment.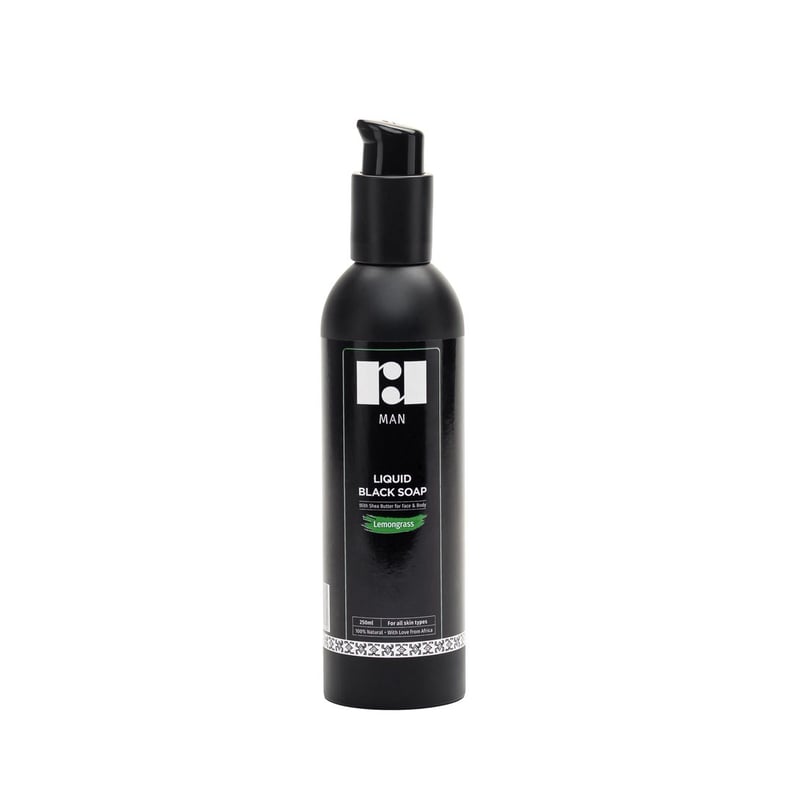 R & R Luxury
R & R Luxury basks in the beauty of shea butter. The brand infuses the natural ingredient into all of its products, including soaps, candles, home fragrances, and moisturizing balms — transforming the raw, age-old ingredient into truly luxurious and elegant formulations. We recommend trying out the R & R Luxury Men's Liquid Black Soap (£$19), which is a moisturizing and soothing cleanser that can be used on face and body.