Blume's Founders Share Their Must Haves, From Period-Cramp Oil to the Perfect Sweatpants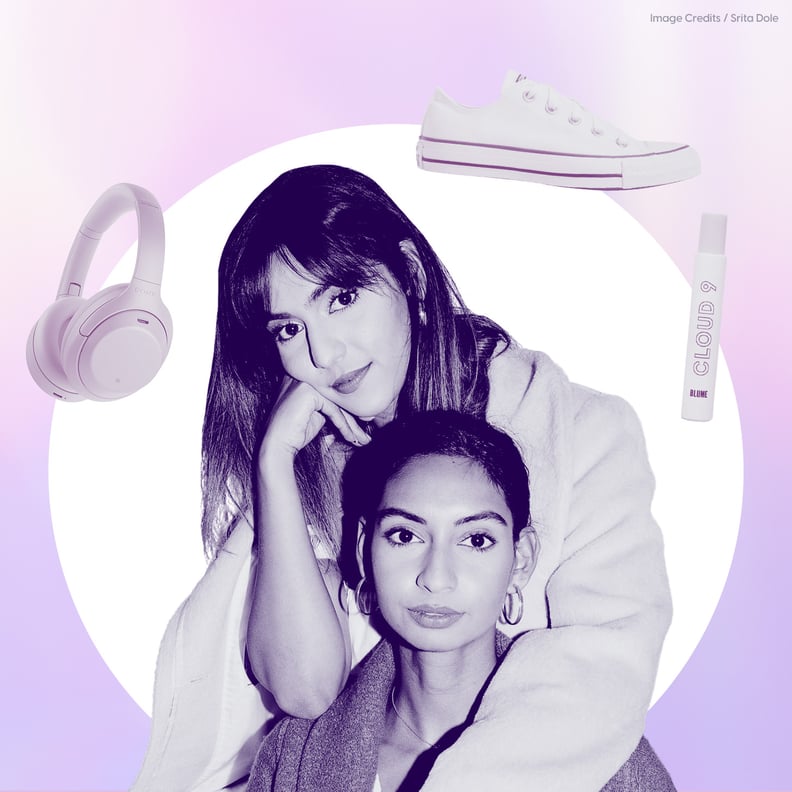 Photo Credit: Melissa Srita Dole
Photo Illustration: Keila Gonzalez
Photo Credit: Melissa Srita Dole
Photo Illustration: Keila Gonzalez
As POPSUGAR editors, we independently select and write about stuff we love and think you'll like too. If you buy a product we have recommended, we may receive affiliate commission, which in turn supports our work.
Blume founders and sisters Taran and Bunny Ghatrora's vision was to create a wellness and beauty brand that normalized acne, puberty, periods, and sex ed, with health and self-care at the core. The ethos behind their beauty products, which focuses on the importance of healthy rather than perfect skin, has garnered rave reviews. (Our editors have tested and loved the Meltdown Acne Oil and the Superpower Clay Mask.) Self-care comes in many forms, and Taran and Bunny find ways to practice it daily.
For Bunny, ensuring she prioritizes herself through small moments in the day is essential. "A nonnegotiable for me when it's sunny out is going for a walk with my dog in the morning. I try to make sure that I'm waking up early enough to do that and make the time for that," she says. She also tries to eat lunch mindfully by putting her phone down and stepping away from her desk — even for just 10 minutes. She's a big advocate for saying no when she feels overwhelmed or won't be able to show up as the best version of herself. She also attests to the power of sleeping with a little bit of mentholated vapor rub underneath her nose for a restful night.
For Taran, paying attention to her body's cues is crucial. "Like a lot of entrepreneurs, I am used to just pushing through and pushing myself, ignoring tired, ignoring hungry, and it's not good. When you do that to yourself, you're telling yourself that those feelings don't matter, which isn't true," she says. She notes that it's impossible to pour from an empty cup and that taking time to get grounded, whether it's emotionally, mentally, physically, or spiritually, is what helps her refill. Drinking plenty of water, getting some sunshine, and bathing with CBD bath bombs and rosemary bath salts are her self-care pillars.
In addition to sharing their self-care tips and tricks, the Ghatrora sisters let us in on some of their favorite must-have shopping discoveries. From practicing daily mindfulness with "The Daily Stoic" to an "emotional support water bottle" and classic white sneakers that go with everything, these are their current product obsessions.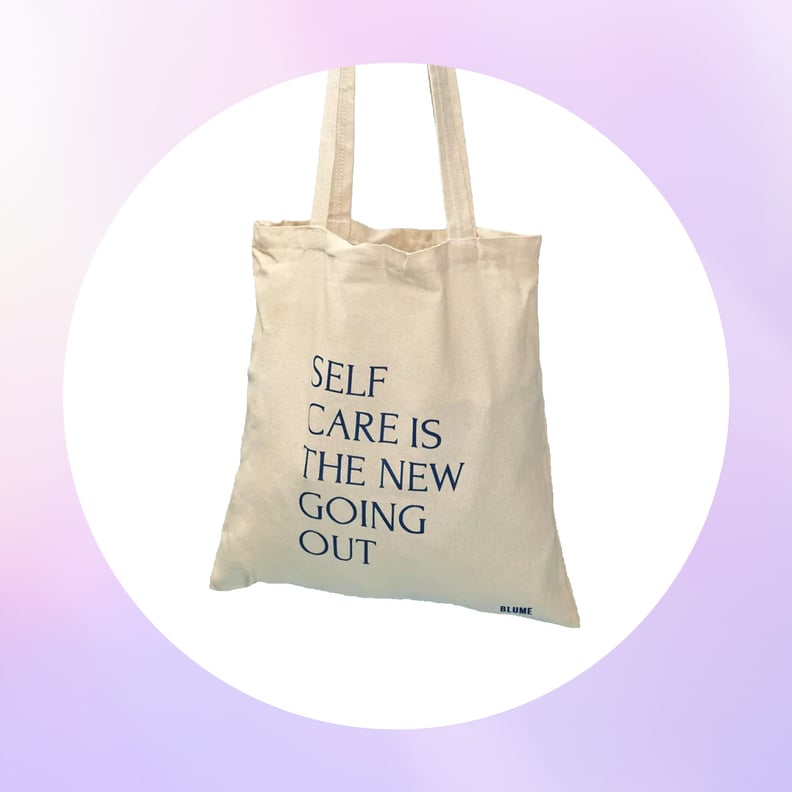 Taran's Affordable Must Have: Blume Self Care Tote
Taran has been using the Blume Self Care Tote ($15) for years. "Being an entrepreneur, being on the go, and being a dog mom, I'm always throwing a bunch of things in my bag, so it's nice to have something that I don't have to worry about damaging." She loves how versatile it is — she can take it to the beach, the gym, the farmers' market, or just running errands. Plus, she loves that it can go with any outfit, whether it's athleisure or a cute dress.
Pro Tip: Getting a few cute tote bags for your everyday needs is a great step in becoming more eco-friendly. Tote bags are reusable and durable, perfect for carrying groceries or your daily essentials. They're a great way to reduce single-use-plastic waste.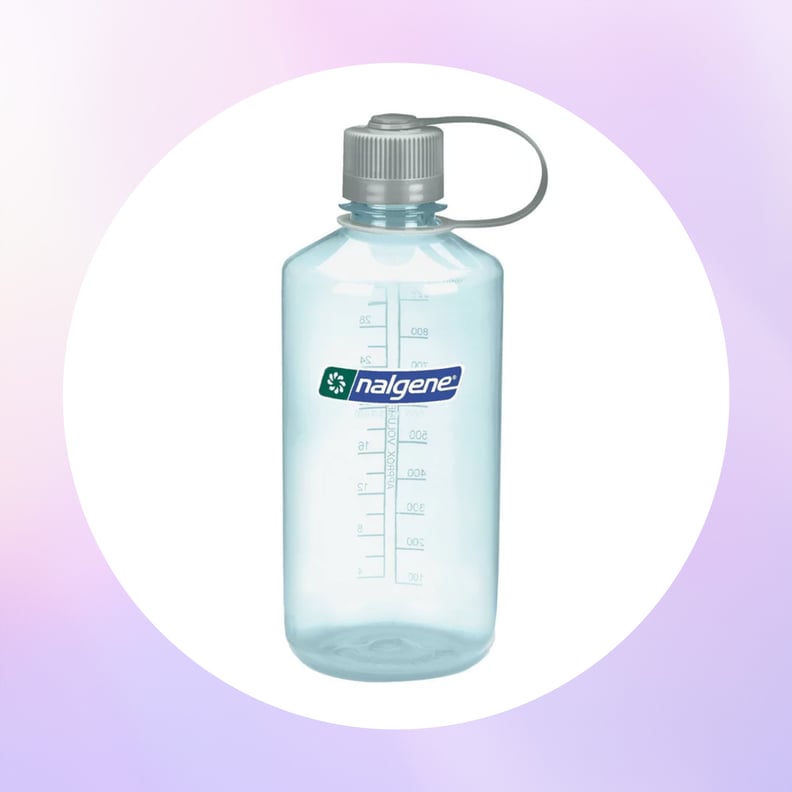 Bunny's Affordable Must Have: Nalgene Narrow Mouth Water Bottle
Bunny can't live without her "emotional support water bottle," the Nalgene Narrow Mouth Water Bottle ($16). "It's really easy for me to take it out and about with me when I go somewhere," says Bunny. She fills up her 32-ounce bottle twice a day with ice-cold water. The bottle has a twist-off lid with a mouth wide enough to drop in a few ice cubes. It also has measurements on the side to make it easy to track your water intake.
Pro Tip: Bunny realized that she used to have trouble staying hydrated because it was a hassle to keep refilling an eight-ounce glass and sometimes ended up forgetting to drink water. "Putting it in a reusable water bottle is the easiest way to keep drinking water all day, even if you're at home," she says.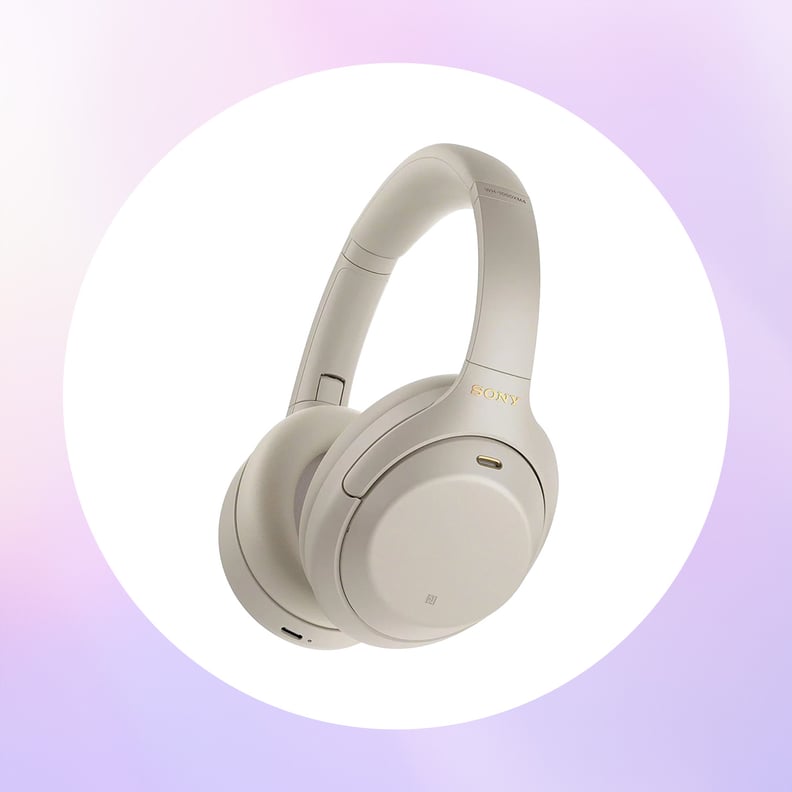 Taran's Investment Must Have: Sony WH-1000XM4 Wireless Premium Noise Canceling Overhead Headphones
As a music-lover, the Sony WH-1000XM4 Wireless Premium Noise Canceling Overhead Headphones ($348) are a staple for Taran's listening experience. "I feel like I can literally become one with my music with these headphones, like one with my Spotify library, because of its 360 sound. They completely cancel out everything else. The audio is just amazing," she says. These wireless Bluetooth over-the-ear headphones have a 30-hour battery life, plus a touch sensor for easy listening and control. The headphones even have the ability to automatically reduce the volume of the audio when it detects conversation. Taran is currently listening to Kendrick Lamar's "Mr. Morale & the Big Steppers" and lots of St. John. She raves about how comfortable they are as well.
Pro Tip: These are one of the best pairs of noise-canceling headphones on the market. They're especially great for students and working professionals who need to block out the distractions of their environment.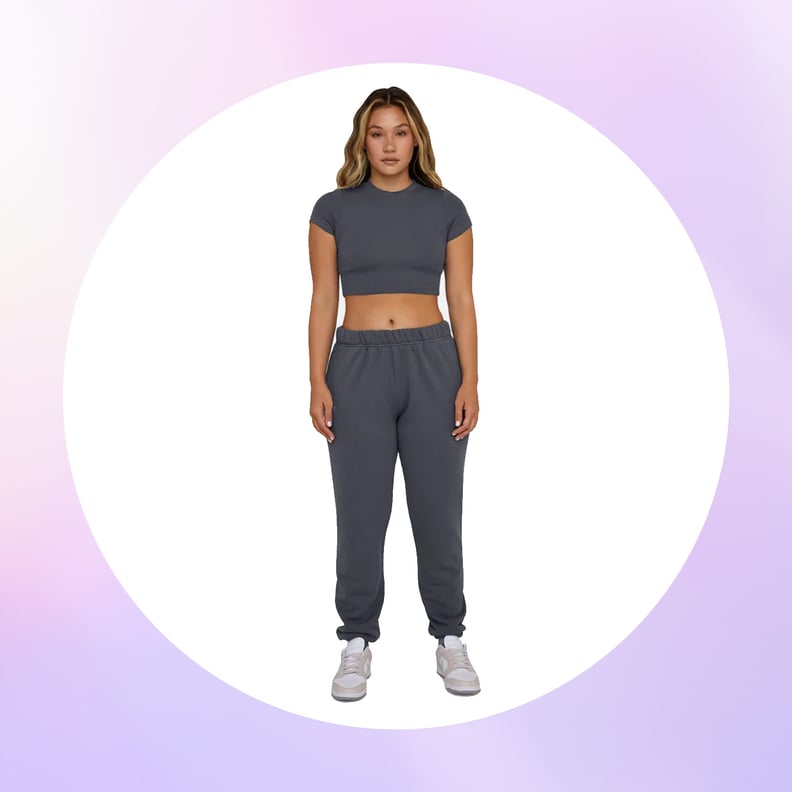 Bunny's Investment Must Have: Set Active Sweatpants
"If it was up to me, I would wear the Set Active Sweatpants ($118) everywhere I went," says Bunny. She feels the most confident and comfortable in giant sweatpants, wearing them "two sizes too big for me with a hoodie that's two sizes too big for me." The cotton fleece sweatpants have a high-rise elastic waistband and ankle bands. She strategically goes for the darker colors, explaining, "I bought a lilac pair one time, and I spilled on it basically immediately, and it's just never been the same ever since." Her favorite colors right now are gray shades and a bright blue.
Pro Tip: These sweatpants have an oversize fit. If you prefer something form-fitting, it's best to go one size down.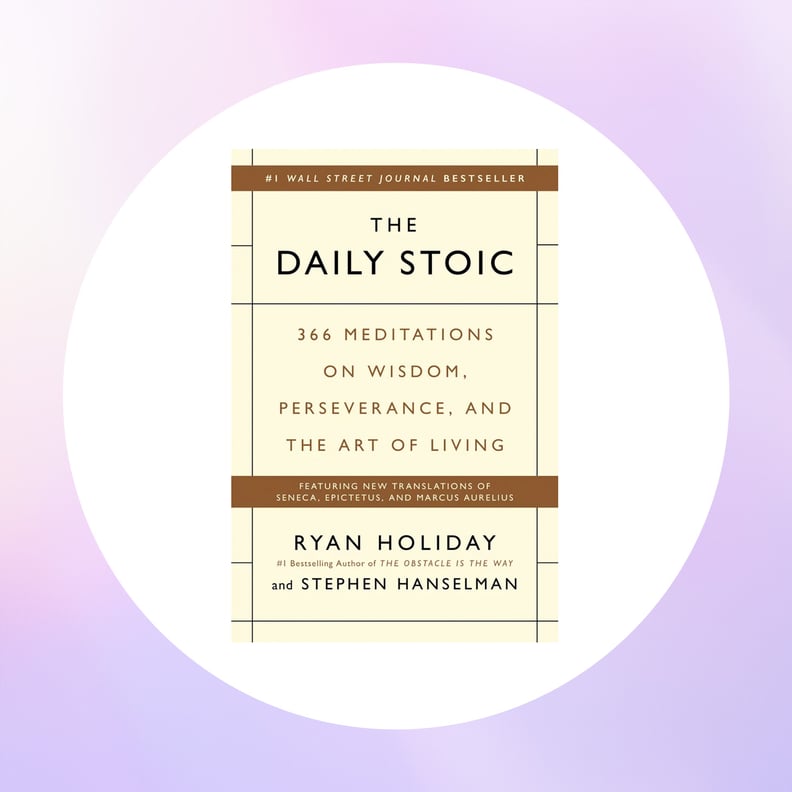 Taran's Morning-Routine Must Have: The Daily Stoic
"I do like to romanticize my mornings," says Taran. "I'll usually make myself a coffee, and sometimes I'll even light a candle or just really try to make it a moment. It's nice to just give myself that half an hour to read, walk my dog or cuddle with my dog, and do my skin care." She starts off her mornings with mindfulness by reading a page from The Daily Stoic: 366 Meditations on Wisdom, Perseverance, and the Art of Living ($10–$17). The book offers 366 days of Stoic insights and exercises, and Taran is on her second read-through. "It's very grounding and inspiring," she says.
Pro Tip: The book is intended to be read daily, one page at a time as a simple and quick way to incorporate mindfulness into your daily routine.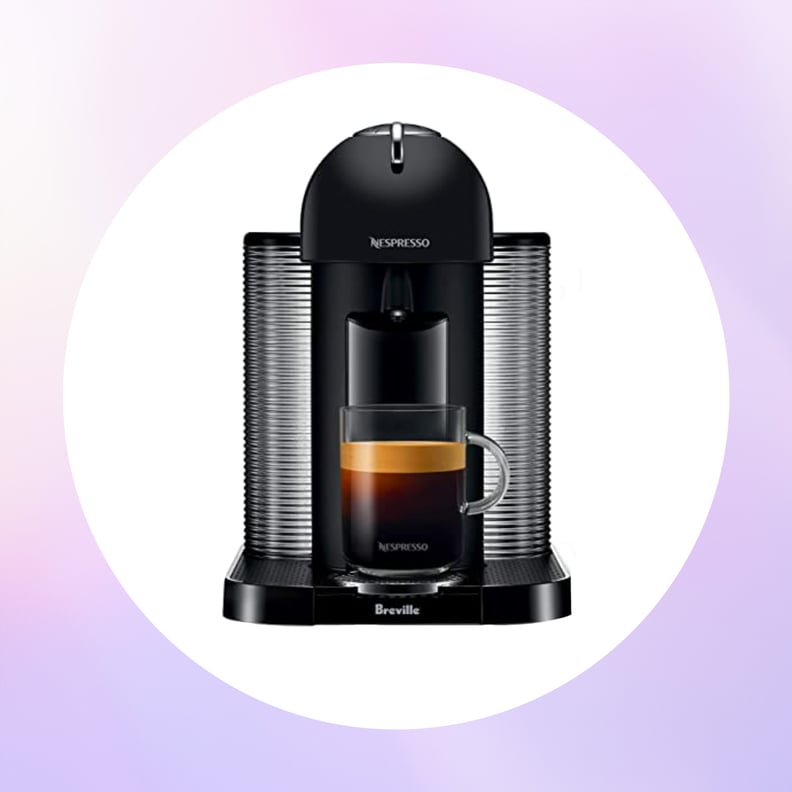 Bunny's Morning-Routine Must Have: Nespresso VertuoPlus Deluxe Coffee and Espresso Machine
Bunny likes to keep her morning routine simple with a hot cup of coffee or two using the Nespresso VertuoPlus Deluxe Coffee and Espresso Machine ($220, originally $250). It's a great at-home espresso that's user-friendly and multifunctional. It can brew both coffee and espresso in a variety of sizes, including single and double espresso, gran lungo, and eight-ounce coffees. It has a fast heat-up time of only 15 seconds, perfect for the morning rush. This one even comes with the Aeroccino Milk Frother for a perfectly frothed brew. "I'll have one at like 8 a.m., and then I'll have my second one around 10:30, 11 a.m., and then I'll have lunch and then that's it. I don't drink more than two coffees a day," says Bunny. Her go-to pods are the Hazelino Muffin ($38) pods without milk or sweetener.
Pro Tip: If you prefer refreshing iced coffee, like Bunny does during the summer, all you have to do is put it in the fridge and then pour it over ice.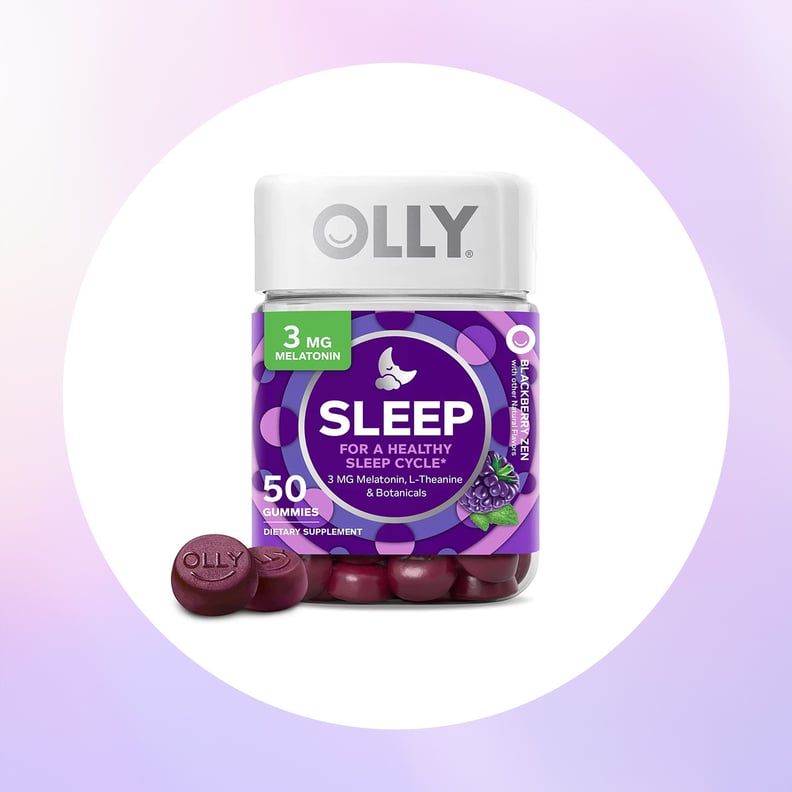 Taran's Sleep Must Have: Olly Sleep Gummies
Taran takes two of the Olly Sleep Gummies ($12) a half hour before bed. These gummies have three grams of melatonin as well as L-Theanine, chamomile, and lemon balm to help unwind and relax your mind. They have a refreshing blackberry flavor with a hint of mint. "[The gummies] make me have a really deep sleep and very vivid dreams. I feel very rested," says Taran. She also enjoys sipping her mom's turmeric milk recipe in these stylish Insight Mugs ($14) from Anthropologie.
Pro Tip: Taran loves to carry these with her when she travels to combat jet lag. "I used to have a lot of trouble sleeping when I [traveled], and I feel like these gummies have definitely helped with that."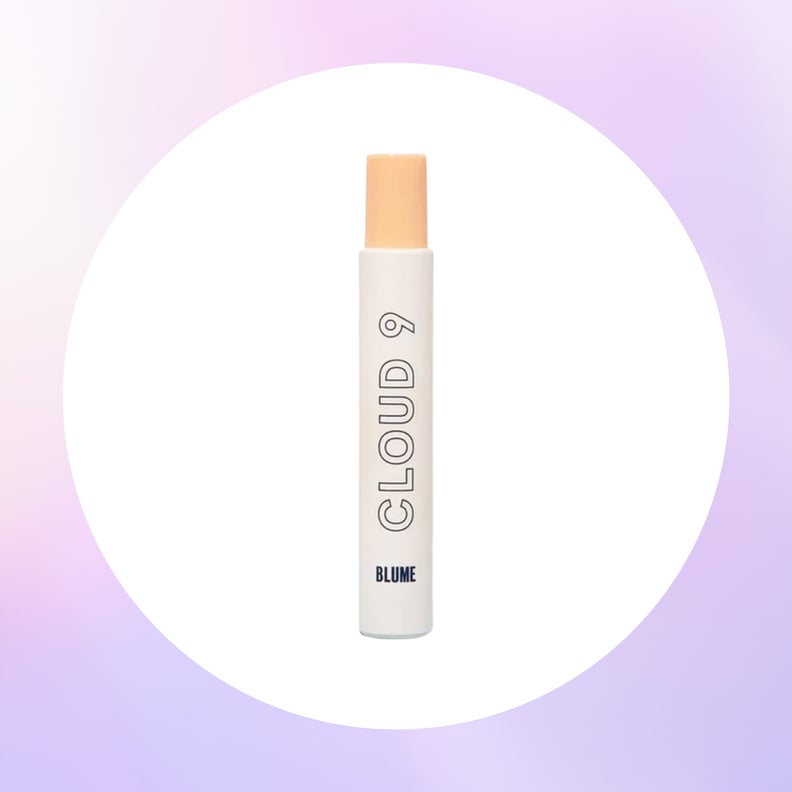 Bunny's Sleep Must Have: Blume Cloud 9 Period-Cramp Oil
The Blume Cloud 9 Period-Cramp Oil ($18) is a staple of Bunny's nighttime routine, in fact, it's right on her bedside table. It has a soothing blend of essential oils, like clary sage, peppermint, lemon, and bergamot, that helps with cramp relief and feeling more relaxed when you're dealing with PMS symptoms. Bunny applies it on her lower back during her period since she experiences pain in that area.
Pro Tip: Although Cloud 9 is a cramp oil, Bunny let us in on other cool hacks with it. "It has chamomile in it, which helps you sleep. I'll apply some to my wrist or right behind my neck before I go to sleep . . . It's a very comforting smell, and it's something that's just very relaxing." She also applies it to her temples to ease headaches.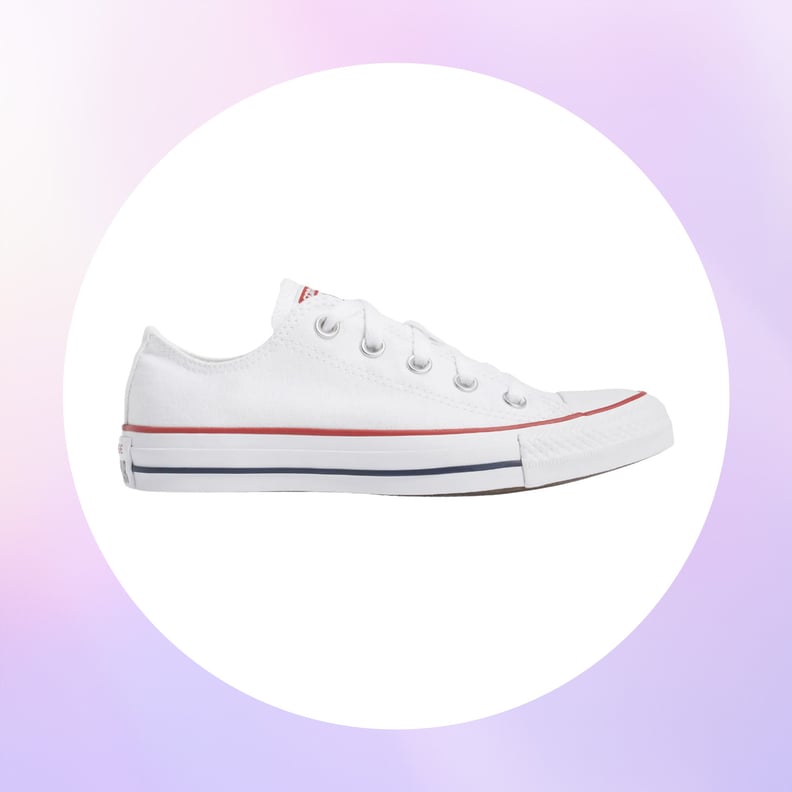 Taran's Sneaker Must Have: Converse Chuck Taylor All Star Low Top Sneakers
Taran's go-to pair of sneakers are the classic white Converse Chuck Taylor All Star Low Top Sneakers ($60), and she wears them with everything. "They're actually ridiculously comfy," says Taran. She wears them to the gym, at the park, at the beach, and even while walking her dog. She loves to style them with leggings and a crop top or cute summer dresses. "I have the Aritzia Agolde jeans with the rips in the knees that I wear a lot with my Converse, and usually with a black or white tank, sometimes a blazer if I'm trying to dress that up," she explains.
Pro Tip: She loves a distressed vintage look as well, explaining, "Because they're, like, on the affordable side, I never have to worry about wrecking them. I don't mind getting dirty."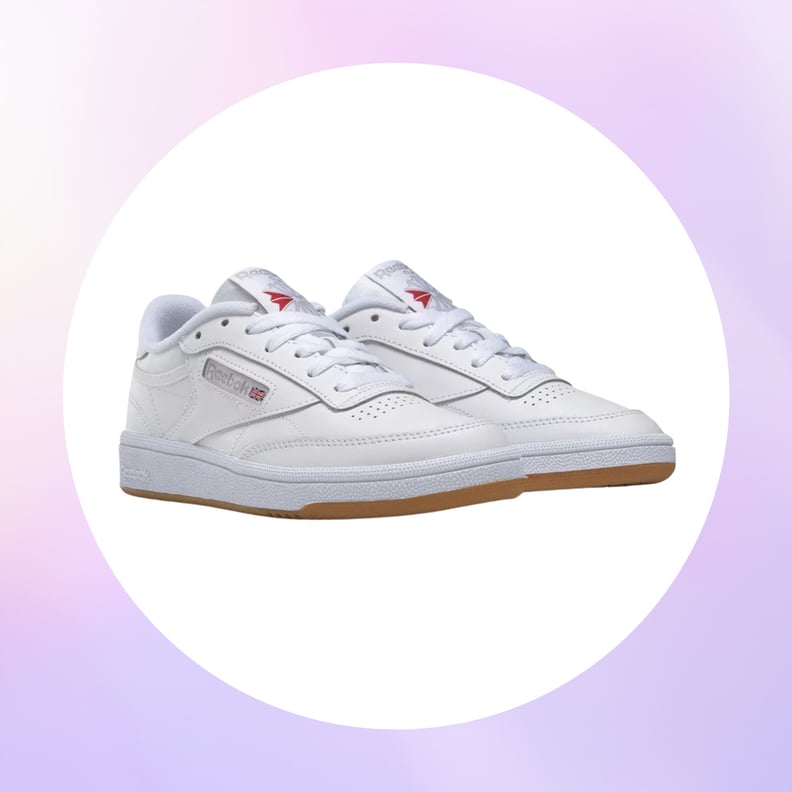 Bunny's Sneaker Must Have: Reebok Women's Club C 85 Sneaker
Bunny loves a classic white sneaker, and her go-to pair are the Reebok Women's Club C 85 Sneaker ($75). She explains that "they're not too chunky, and they're not too narrow either," making the perfect sneaker. She loves a distressed look, stating that her current pair have been in the wash five times and are "the perfect amount of ruined for me right now." She styles these with a tennis skirt or a slip dress, stating that "it's a really good way to make a fancy outfit look a little bit more casual." She also loves pairing them with her straight-leg Levi's jeans and, of course, her Set Active sweatpants. She even saw a friend wear them with an Indian outfit and was blown away by how good it looked.
Pro tip: When it comes to the comfort level, they need to be broken in. Bunny explains, "The first three to four wears are very uncomfortable. Once they're broken in, they're the most comfortable shoe. I've gone hiking in them. I've walked over 20,000 steps in them. I've traveled with them." She recommends not taking a brand-new pair on a trip where you're going to walk a lot.