POPSUGAR
/ paid content for /
Ulta Beauty
Get Firm, Smooth Skin With Lotions and Oils From Ulta Beauty
Hello, Spring: Give Your Body the Skin-Care Treatment It Deserves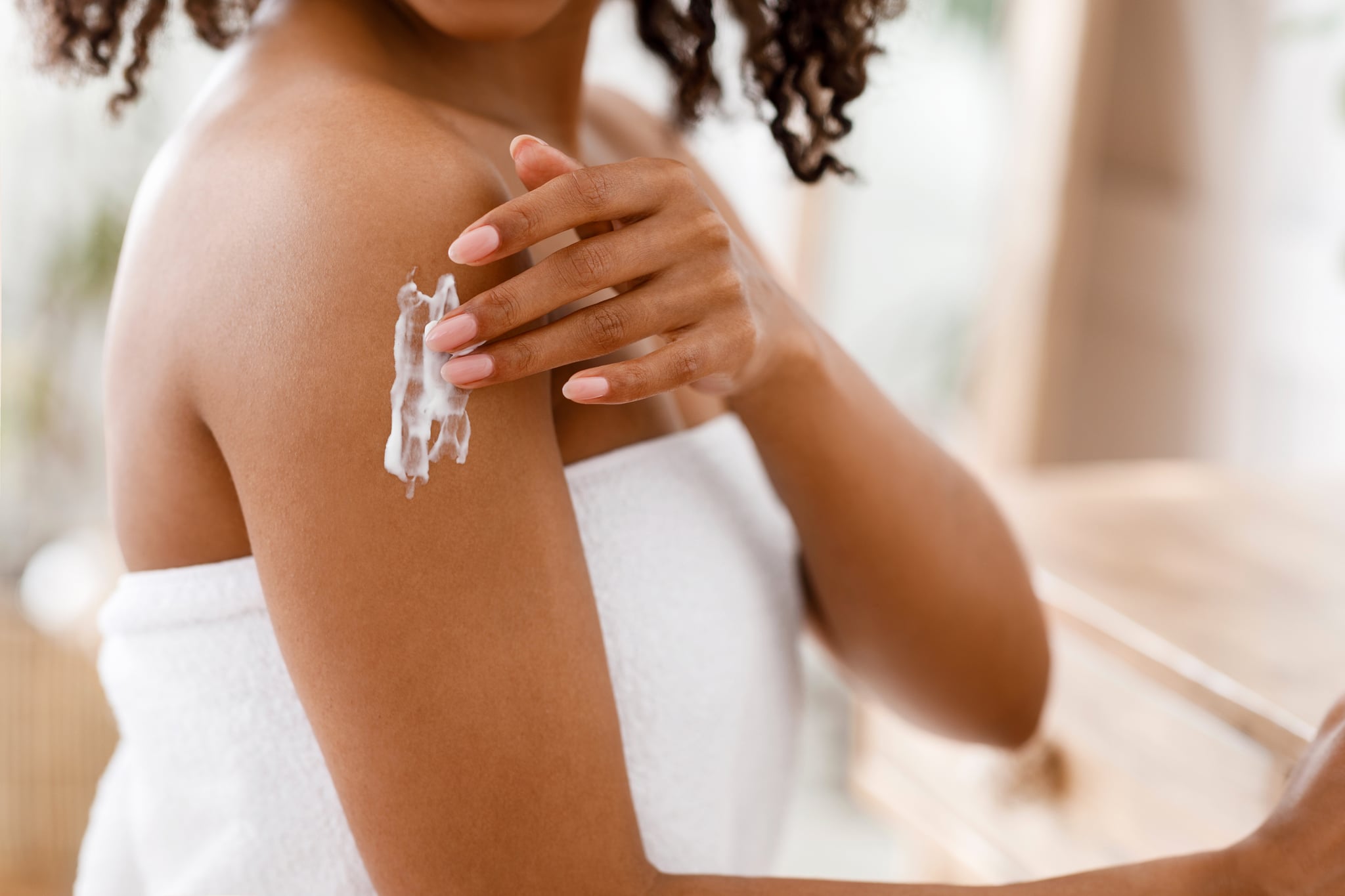 After months of being huddled under blankets, hoodies, and all things cozy, it's time to show a little skin. Whether you're ready or not, spring is here, and that calls for rejuvenation! Plus, we could all use some extra pampering to start the new season in utter bliss, don't you think? To celebrate more time in the great outdoors and sunnier days ahead, we've gathered a round of essentials to give yourself a load of self-care at home. Trust us on these glistening oils, hydrating lotions, soothing butters, and more indulging treatments to get you glowing this spring.
Shave
It's time to depart from your stubbly legs with the Tree Hut Watermelon Bare Moisturizing Shave Oil ($12). If you forgot how to shave after months of keeping your legs cozied up (no judgment), this gel-to-oil formula will make your comeback a lot smoother — literally! It helps prevent ingrown hairs, razor bumps, and skin irritation by leaving legs smooth and hydrated. You can also count on collaplant, which is a collagen-like protein that helps give a youthful glow. Oh, and for when you're ready to get away, the Tree Hut Tropic Glow Bare Moisturizing Shave Oil ($12) will have you dreaming of your next vacation.
Exfoliate
Next up, you'll want to exfoliate with either the Tree Hut Pineapple Shea Sugar Scrub ($10), Tree Hut Watermelon Shea Sugar Scrub ($10), or Tree Hut Tropic Glow Firming Sugar Scrub ($10) — you pick! Get ready to eliminate dull, dry skin and reveal a baby-soft touch. Aside from a captivating scent that transports you to a happy place, these scrubs leave you feeling deeply nourished and ready to rock the micro-skirt trend, should you wish to.
Butter Up
Nothing feels more indulging than whipped body butter. The Hempz Sweet Pineapple & Honey Melon Herbal Body Butter ($19) gives skin an ultrabuttery feel with none of the grease and all of the essential nutrients for an enviable glow. It helps get rid of scaly skin (eek!) with a rich, thick formula that intensely moisturizes and penetrates. If you want to match your shave oil and exfoliating scrub, the Tree Hut Watermelon Shea Body Butter ($10) and Tree Hut Tropic Glow Firming Whipped Body Butter ($10) will help complete your routine.
Tighten Up
Now it's time to tighten up — and that goes for your bum, too! The Truly Buns of Glowry Tighten & Glow Butt Serum ($28) is made with apricot, watermelon, and orange flower — a blend that gives your derriere a plump and covetable glow. This serum helps fill in dips and hollowness with wheat protein and other high-performing ingredients that will have you a-glowin'!
Hydrate
If skin-baring season is here, then hydration is the name of the game. Yes, the Nude Sugar Refined Sugar Body Lotion ($24) has a delightful scent of Peruvian lime, creamy vanilla, and golden amber, but its true power is that it hydrates with a blend of moisturizing ingredients that help skin look and feel soft and supple. The First Aid Beauty Sculpting Body Lotion ($34) is another amazing option that not only hydrates but also helps reduce the appearance of puffiness and improve the skin's texture with a blend of peptides and amino acids.
Glow Up
Ready to glow? Of course you are, and the Osea Undaria Algae Body Oil ($48) is here to make that happen. This lightweight oil is fast absorbing and infused with undaria algae, which softens, smooths, and firms, leaving skin feeling beautiful and with a gorgeous glow. Dry, scaly skin could never!