Brielle Brown Uses Her CBD Beauty Brand to Champion For Mental Health Acceptance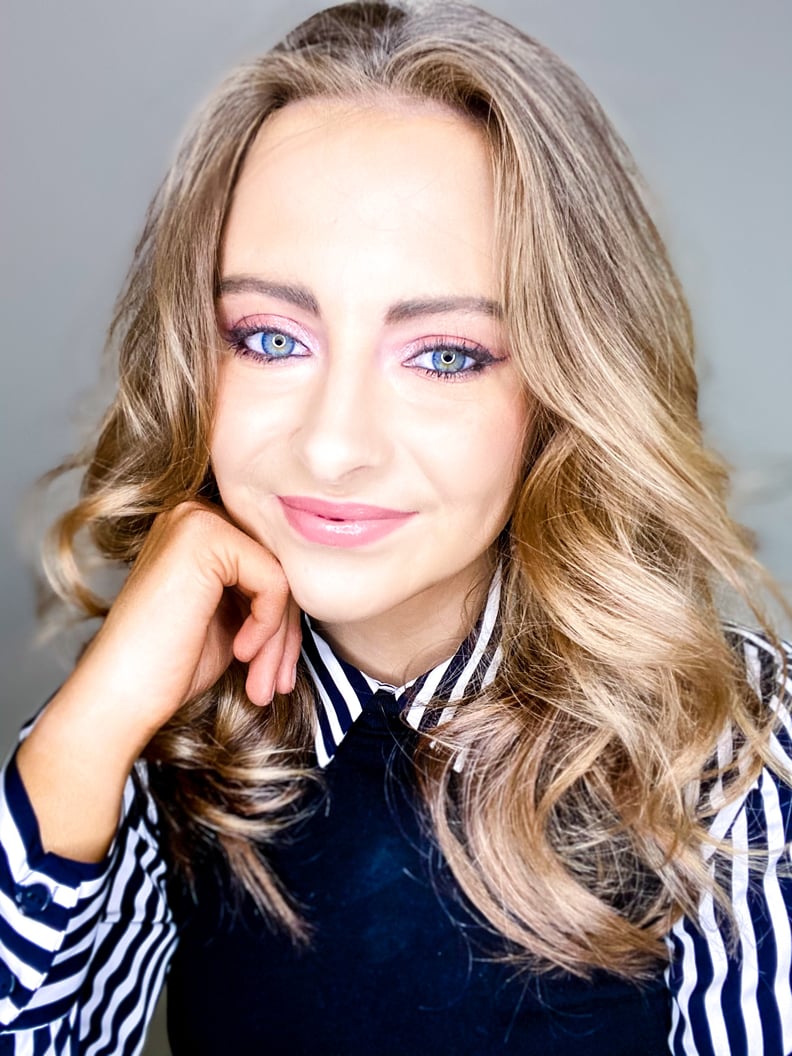 Courtesy of Brielle Brown
Courtesy of Brielle Brown
Too often, the best beauty stories go Untold, solely based on a person's skin color, religion, gender expression, disability, or socioeconomic status. Here, we're passing the mic to some of the most ambitious and talented voices in the industry so they can share, in their own words, the remarkable story of how they came to be — and how they're using beauty to change the world for the better. Up next: Brielle Brown, mental health advocate and founder of Anxiety Cosmetics.
I've had anxiety and depression from a young age. In the beauty industry, there's a lot of imagery and messaging that isn't super healthy — photoshopped photos, unattainable beauty standards — and growing up, I would look at the big billboards and magazines and ads and compare myself a lot. I even entertained the idea of going into the modeling industry, but I quickly discovered it wasn't for me after I was told time and time again to either lose weight or change my hair or that something about me wasn't good enough.
My mental health was at its worst from middle school to college. It got to a point where I would just cry all the time. I knew I wasn't at my best, but I never stopped trying to help myself, and I know I never will. As I got older, I realized I definitely wasn't the only one.
The idea of starting a brand came to me about four years ago. I had started to use CBD and eat CBD gummies before bed to help calm my anxiety, and the idea crossed my mind to combine CBD and cosmetics into one. I thought it would be a great way to share my experiences with anxiety and promote the importance of mental health.
If you're taking care of your mental health, you're a badass.
I started doing a lot of research about CBD and its healing powers on the skin. At the time, there weren't many CBD beauty brands yet, and I wanted Anxiety Cosmetics to be a trusted brand that specializes in it. I wanted it to be a company that was a safe place for consumers and spread a message of positivity, self-love, support, and hope in both the beauty and mental health communities. That you're absolutely beautiful just the way you are.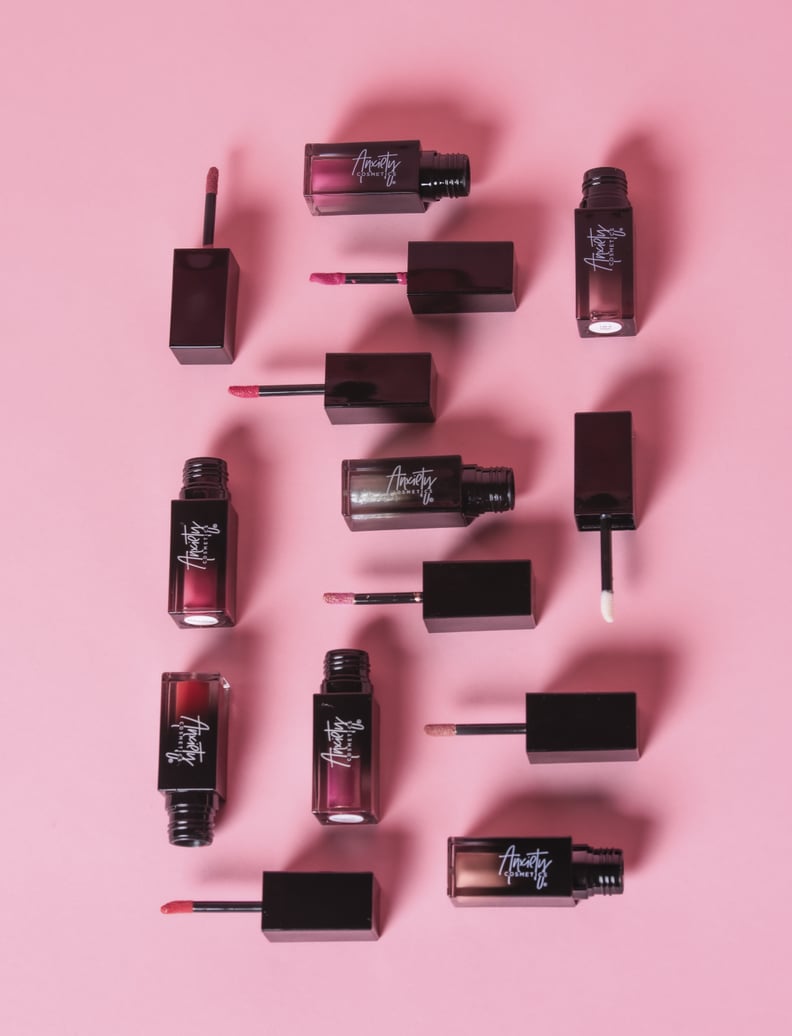 I officially launched the brand in June 2020. It was a little rough. You know, selling lip gloss during a pandemic where you wear a face mask is not really the best sales strategy, but I have faith it'll get better. The brand was in the works for a few years, so I didn't want to change my launch date. I couldn't. But I've gotten a lot of support, and that has kept me going more than anything else — seeing the reviews and the messages that I've gotten just from people around the country that have purchased the glosses and love them.
There's a stigma about mental health, especially in the workplace and in schools. For me, I had a great support system, but not everybody who struggles with mental health does, and they absolutely need it. There shouldn't be any judgment for being strong enough to get help and take care of yourself.
I can't pretend to say that I know what everybody is struggling with, but I know my struggles, and for me, my mental health journey has taught me a lot about how strong I am. I'm not coming from a place where I know nothing about the subject — I have been there. I want people to understand: You're doing the best you can. If you're taking care of yourself, if you're doing the things that you need to be doing, then you should be absolutely proud of yourself. If you're taking care of your mental health, you're a badass.
Any cannabis products referenced above are not intended to diagnose, treat, cure, or prevent any disease. The writer is not a medical doctor, and their experience is based on personal use, the results of which may not be typical or intended. The legality of cannabis products varies by state, and readers are encouraged to check their local laws before purchasing and using cannabis products. Nothing in this article should be construed as advice regarding the legal status of cannabis products. Any views expressed in this article by a third-party sponsor are those of such sponsor, and do not necessarily represent the views of POPSUGAR.