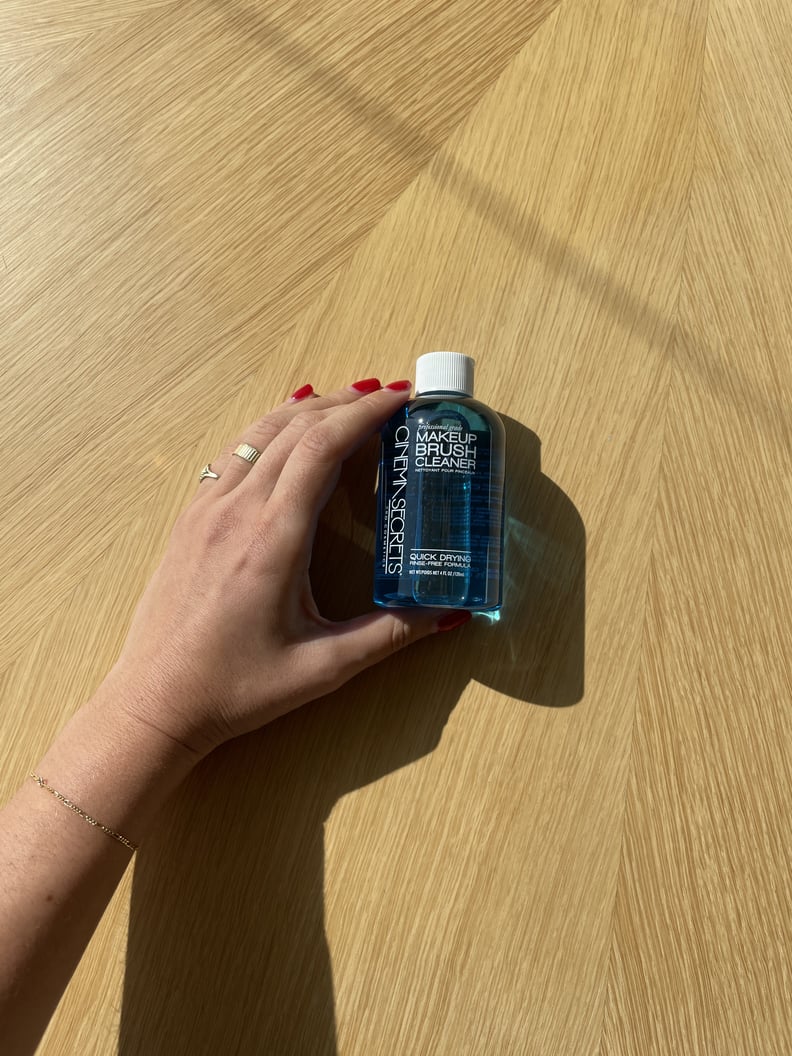 POPSUGAR Photography | Renee Rodriguez
POPSUGAR Photography | Renee Rodriguez
As POPSUGAR editors, we independently select and write about stuff we love and think you'll like too. If you buy a product we have recommended, we may receive affiliate commission, which in turn supports our work.
Cleaning your makeup brushes can be a tedious and time-consuming activity.
Cinema Secrets Makeup Brush Cleaner claims to clean and dry makeup brushes quickly and efficiently.
The product has over 1,300 five-star reviews on Amazon, so we put it to the test.
I love experimenting with makeup, but I honestly don't wear it very often. Why, you ask? Kick your feet up while I unload. First, I have dry, acne-prone skin, so makeup can break me out, and certain products can leave my skin feeling extremely dry after only a few hours of wear. And last, but certainly not least? Cleaning makeup brushes is honestly the worst. The activity is mind-numbing, and it takes forever. Lucky for me (and you), I recently discovered a makeup brush cleanser that puts all others to shame: Cinema Secrets Professional Makeup Brush Cleaner ($24).
I first discovered this makeup brush cleaner on TikTok, but this is a product that is loved everywhere. It has over 700 five-star reviews on Sephora and over 1,300 five-star reviews on Amazon. All of the rave reviews gave me all the more reason to test it out, and it's been a total game-changer.
The process of using Cinema Secrets Makeup Brush Cleaner is fairly easy, but there are a few key steps that need to be followed in order to yield the best results. To begin the cleansing process, I filled a container with a small amount of cleaner. It's important to only pour enough liquid to dip your makeup brushes 1/4 of the way up the bristles. The brush bristles will draw the cleaner up the brush, and if you use too much liquid you could end up over saturating your brushes. Next, I dipped just the tip of my brush into the liquid, and I removed it immediately after. Again, leaving the brush in the liquid for too long can oversaturate them, so quick removal is key. I then wiped my brush on a clean paper towel until it was completely makeup-free. I used these steps to clean each of my makeup brushes, repeating the last two steps as necessary for my dirtiest brushes.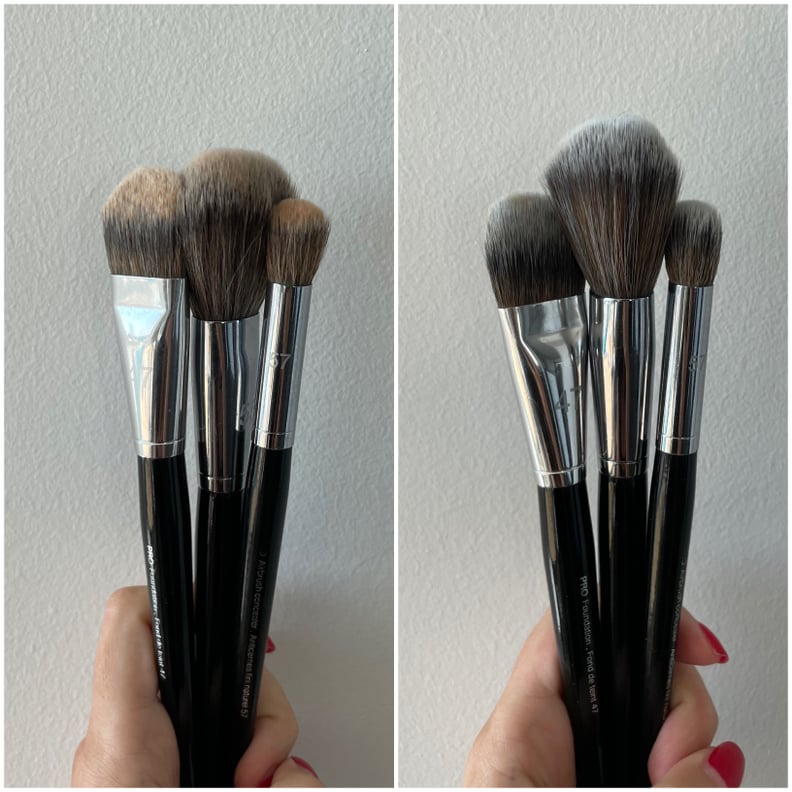 After the first time using the Cinema Secrets Brush Cleaner, I knew I was never going back to my old "dirty brush" ways. What absolutely sold me was the fact that immediately after wiping my brushes, they were completely dry. It didn't take more than 20 seconds total to clean and dry one brush, which is a far cry from the usual overnight drying I'm used to doing. Not to mention: my brushes looked astronomically different.
Rather than having brown layers of foundation, powder, and blush, my brushes were makeup-free and looked almost as good as the day I first purchased them. Plus, they smelled just as good as they looked. This product has a vanilla scent, which smells so good I would honestly wear it as a perfume. My only complaint is that it's a little pricey, but the results make it absolutely worth it. If you've been looking for an easy, efficient way to clean your makeup brushes, look no further - Cinema Secrets has you covered.
Rating:
★★★★☆