Daisy Jones & The Six's Hair Colors Have Deeper Meanings
The Hidden Meaning Behind the Hair Colors in "Daisy Jones & The Six"
As POPSUGAR editors, we independently select and write about stuff we love and think you'll like too. If you buy a product we have recommended, we may receive affiliate commission, which in turn supports our work.
Watch out! This post contains spoilers.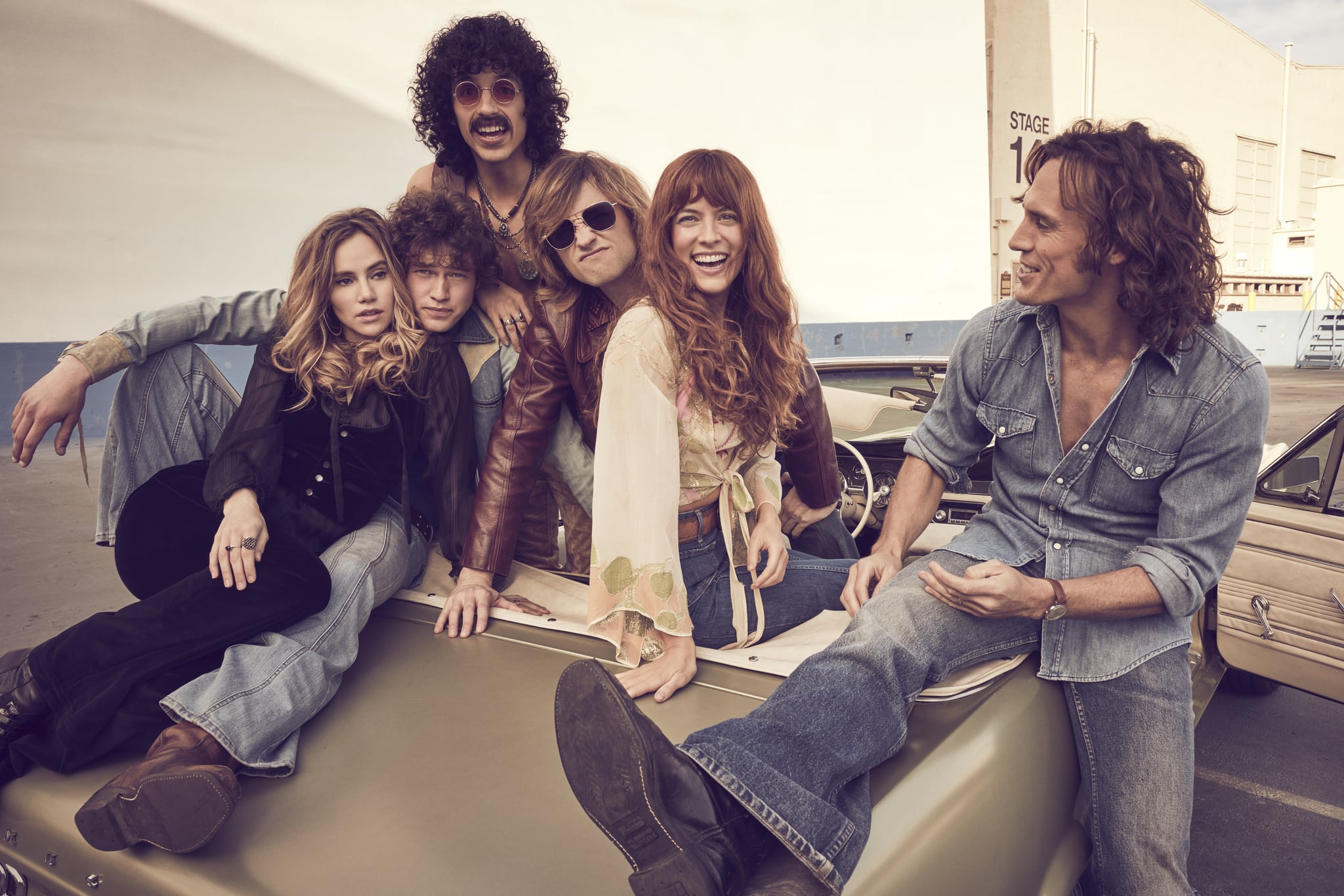 Image Source: Lacey Terrell/Prime Video
If you too devoured Taylor Jenkins Reid's 2019 novel, "Daisy Jones & The Six," you've probably been eagerly waiting for the Amazon adaptation to drop. The documentary-style show, which premieres on Friday, March 3, follows the members of a 1970s rock 'n' roll band aptly named Daisy Jones & The Six as they begin their journey from small-time musicians to full-on rock stars.
The series tells the story of Daisy Jones (played by Riley Keough), a solo artist who joins an already formed band called The Six. The Six are led by singer Billy Dunne (Sam Claflin), who's married to Camila Dunne (Camila Morrone). While the plot itself is fictional, the details and characters are loosely based in reality — as are the retro hair trends you'll see on screen. In fact, there are rock-star cuts, '70s-themed hair colors, and — according to Maryann Hennings, the show's hair-department head — deeper meanings behind each character's hairstyle.
"Everybody's hair color represented a role."
Because there are so many strong women characters, Hennings knew she needed to differentiate each character by their looks. Focusing on the cast's hair colors specifically allowed her to do that. "Everybody's hair color represented a role," she tells POPSUGAR, adding that her inspiration for Daisy was "of course Stevie Nicks." Still, she decided to give her red hair to make her stand out from the crowd. "Daisy is rough and doesn't care what people think about her, but she also makes a statement," she says. "I thought the red could make her pop and make her angry, it could make her wild, it could make her sexy. That felt like a powerful color for her character."
Daisy's counterpart, Camila, needed to be just as powerful, but in a different way. "I wanted her to be the polar opposite of Daisy because her character is just so sweet and warm and loving. I wanted the audience to fall in love with her." To achieve this, Hennings gave Camila a warm-brown, earth-toned hair color. "It gave her a softness and never a competitive look. Of all the [characters'] colors, that's the one people are most attracted to because there's no red in it, just a hint of warm. I felt like that really worked with who she was as a character."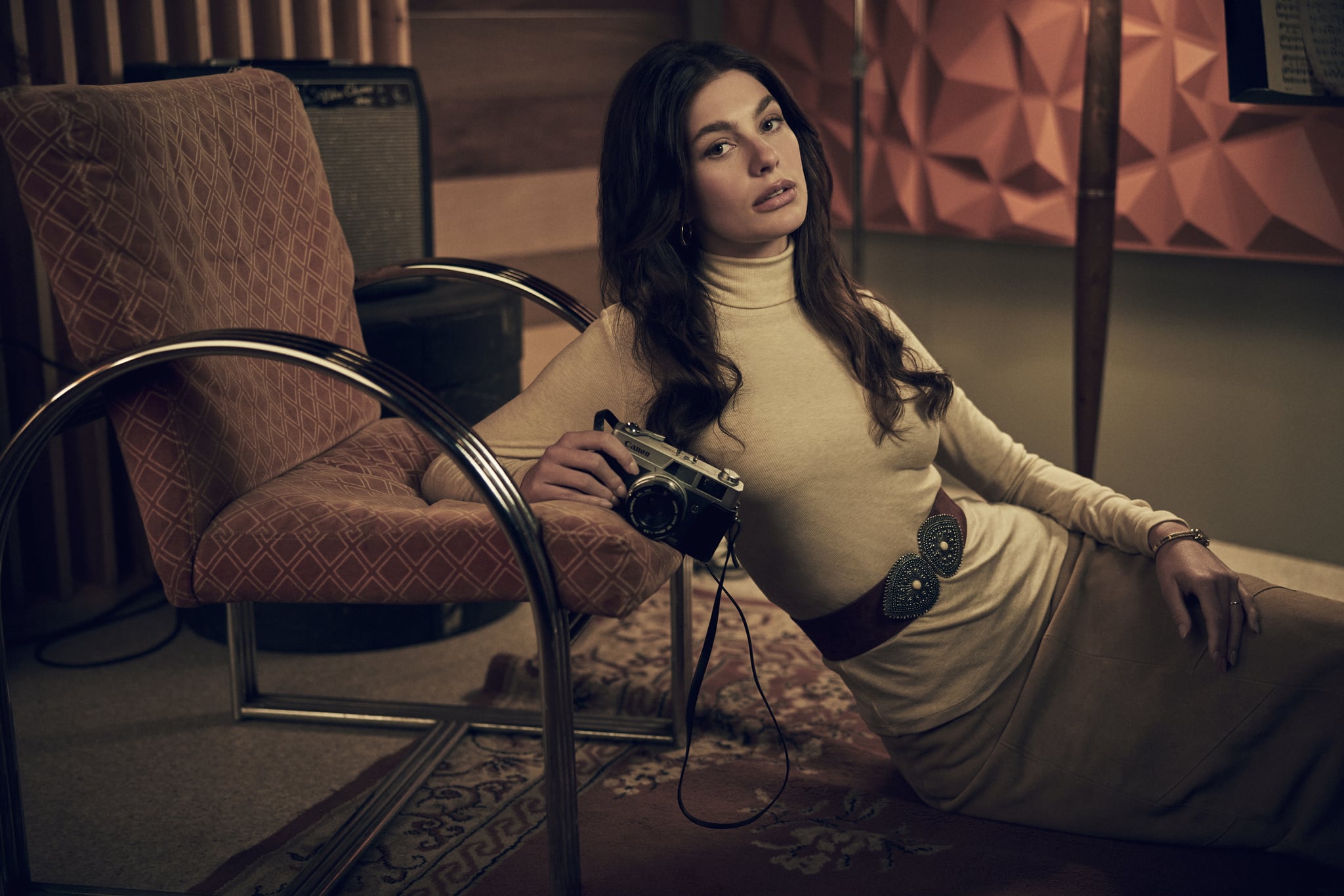 Image Source: Lacey Terrell/Prime Video
Hennings says the color was roughly inspired by the actor Ali MacGraw. "She comes off very soft, very romantic, and very '70s," she says. "I took her bangs away and gave her extensions so she had that long, beautiful sleek hair with that middle part."
Another woman lead in the show is Karen, the band's keyboardist (Suki Waterhouse), who has blond hair. "Where Daisy is rough and Camila is soft, we have Karen, who's just flippin' cool. She is who everybody wants to be. She's beautiful, she has a cool edge, not a mean edge, not a drugged edge — just cool." Hennings decided her hair needed to match her vibe, so she gave her icy highlights, feathered layers, and curtain bangs.
"It gave her a strong look to stand next to Daisy in scenes," she says. "She couldn't be the slightest bit vanilla. Plus, frosty highlights in the '70s was iconic. When I look at Karen's character, I just see her in rollerblades going down Venice Boulevard."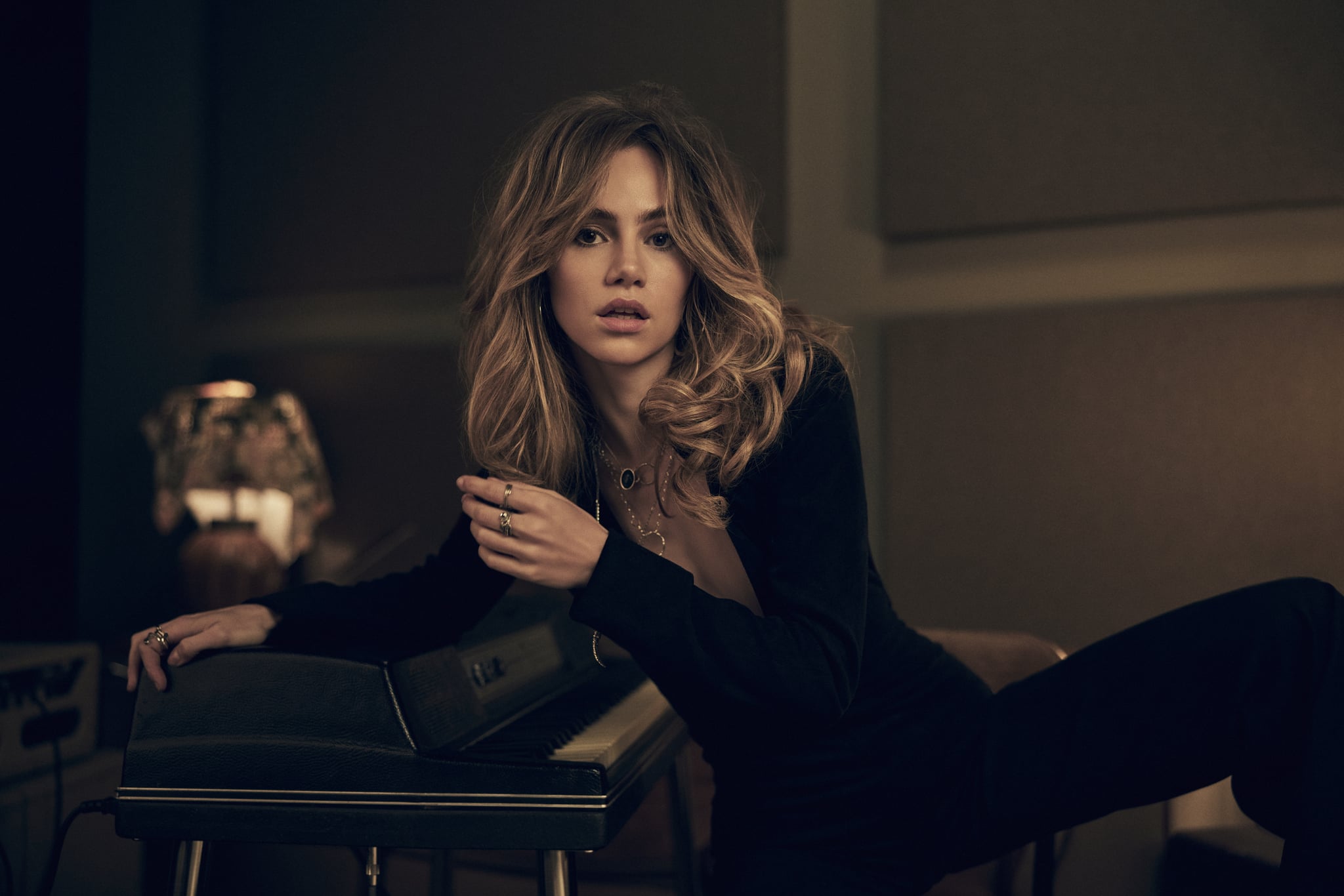 Image Source: Lacey Terrell/Prime Video
Hennings sourced her hair inspiration for Karen from Brigitte Bardot. "Brigitte Bardot in the '70s was stunning. Stunning and cool, with a cigarette hanging out of her mouth and this big blond gorgeous hair with curtain bangs."
In order to get the looks just right, Hennings spent plenty of time studying '70s trends and icons. "I researched everything to death," Hennings says. "A lot of the '70s bands I noticed through research had very neutral colors, but I really wanted their personalities to pop, so I did that through color. If things were neutral, I don't know if you could separate their personalities as much."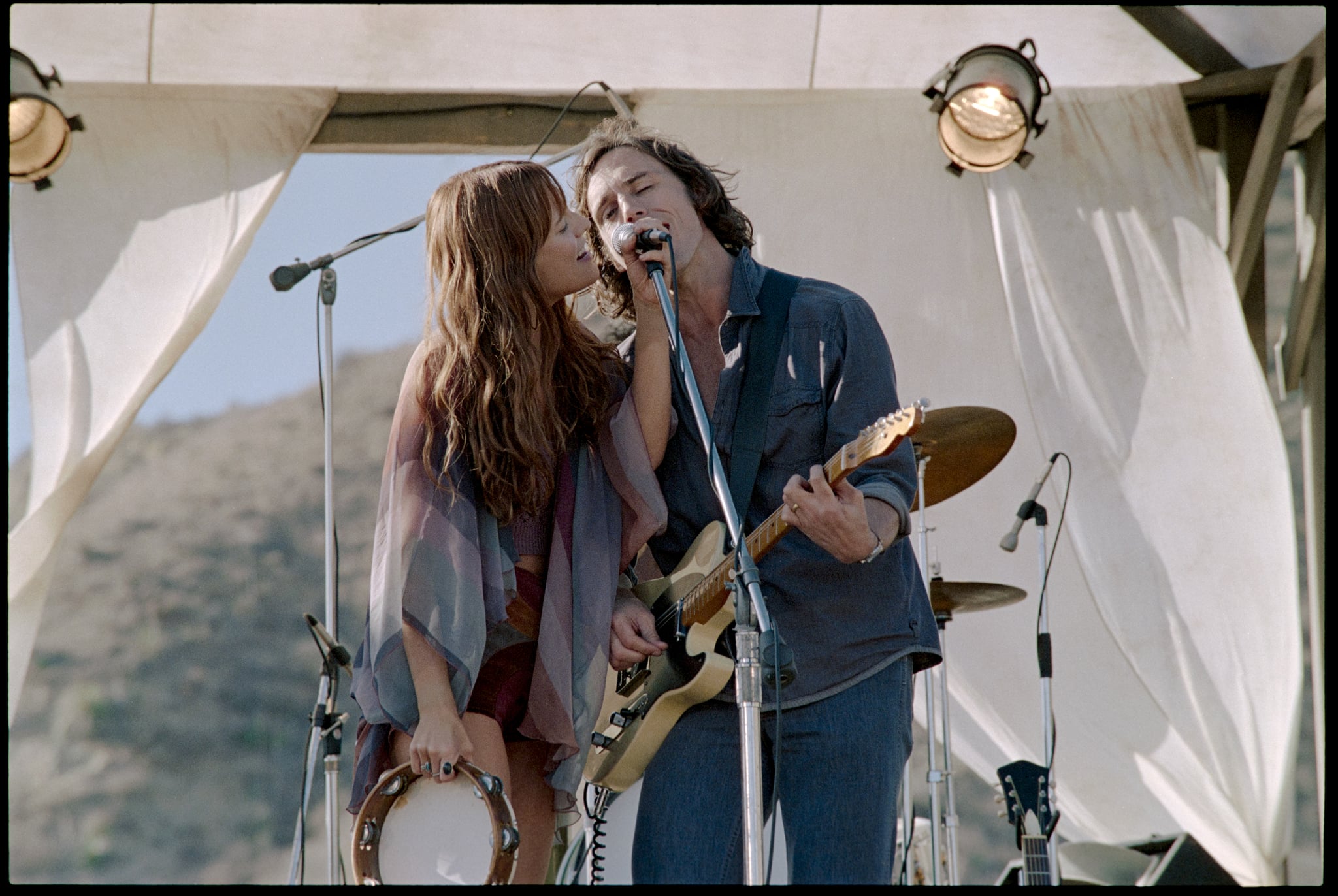 Image Source: Lacey Terrell/Prime Video
However, research wasn't the only thing that factored into Hennings's decisions. "When you're doing a style or a color, no matter what it is, it's a conversation to create a look," she says. "With me, I always listen to [the cast]. I get into their head, hear what they're thinking, and for me, my job is to help them create the character how they see it."
Hennings foresees a big interest in all things '70s after the show airs, and she says achieving the looks she created for the show is actually as easy as buying a box of $8 hair dye. Clairol was an iconic '70s hair brand, and the hair department worked with Amazon directly to take iconic existing shades and match them to the final looks you see on screen. If you're looking to achieve Daisy's fiery red color, for example, it's as easy as picking up a box of the Clairol Natural Instincts Bold ($8) in the shade copper; for Camila's color, she recommends using the Clairol Nice 'n Easy ($10) in the shade medium brown.