Demi Lovato Debuted a Spider Tattoo — on Their Head
Demi Lovato got some new ink, and there's a beautiful story behind it. Over the weekend, the singer took to Instagram to debut their new "Grandmother Spider" tattoo done by celebrity tattoo artist Dr. Woo. The design, which they got etched onto the left side of their head, features a simple, albeit quite large, black spider. For the portrait, Lovato had to cut their hair, which they recently shaved into a buzz cut. However, it doesn't seem that they will be keeping the look as they jokingly called on their hairstylist to "come fix my hair please."
After sharing the design, Lovato posted the inspiration behind the piece. "It was Grandmother Spider who taught us many things," Lovato wrote. "She taught us about pottery and weaving. She taught us about fire and light and dark. She taught us that we are all connected on the web — each of us having our place in this world." The quote comes from a Cherokee folktale called "Grandmother Brings The Light" in which a spider is finally the one to bring fire to her community and light to the world.
Lovato has been getting tattooed since they were about 16 years old, with their first piece being the phrase "You Make Me Beautiful." Since then, they have amassed an impressive collection of over 23 tattoos, with the pieces ranging from script to portrait designs in various locations. With the latest design sure to turn some heads, we can only hope that Lovato continues to share their tattoo designs with us. See the design up close ahead, and then join us in immediately calling our tattoo artists to secure an appointment.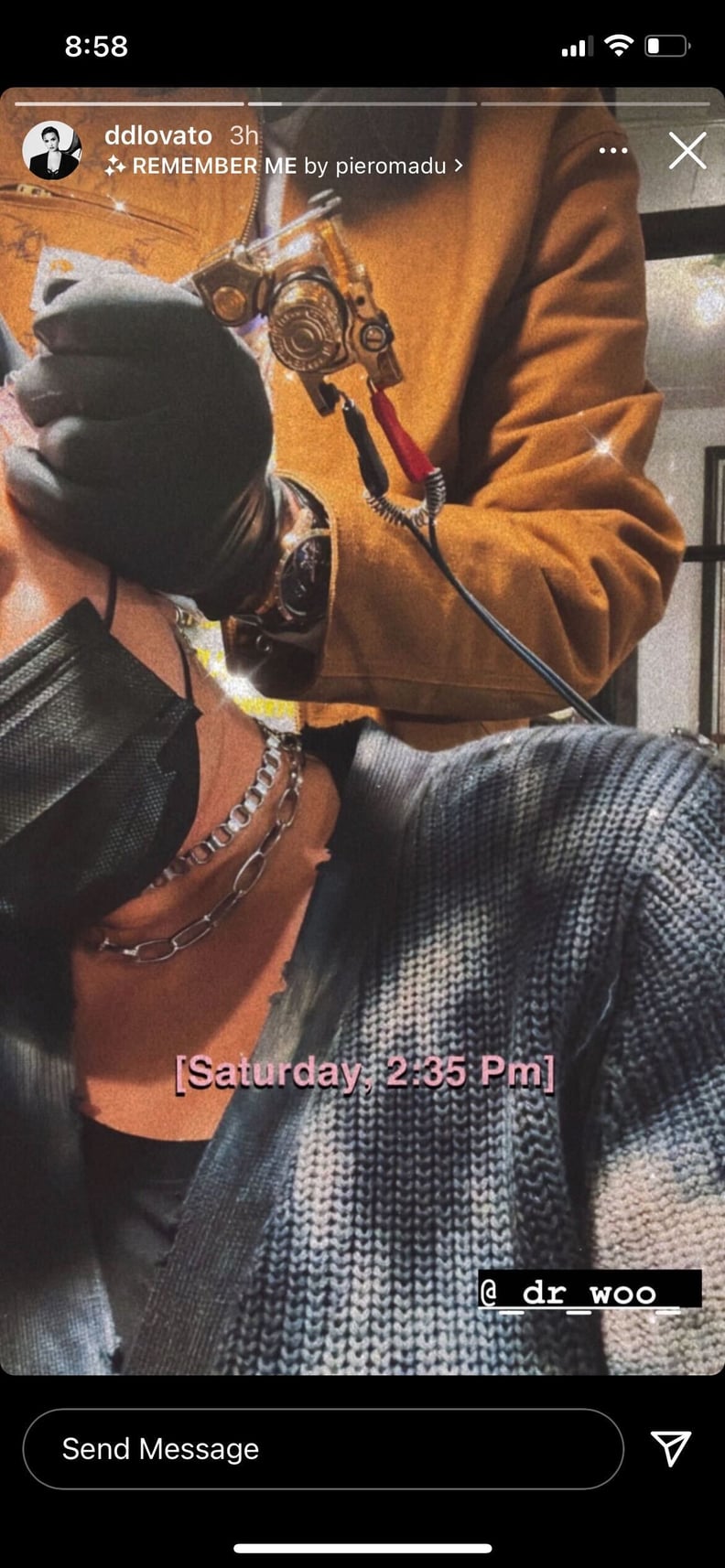 Demi Lovato Gets Tattooed by Dr. Woo
Lovato first teased a sneak peek of their new piece by tagging Dr. Woo while he did the design.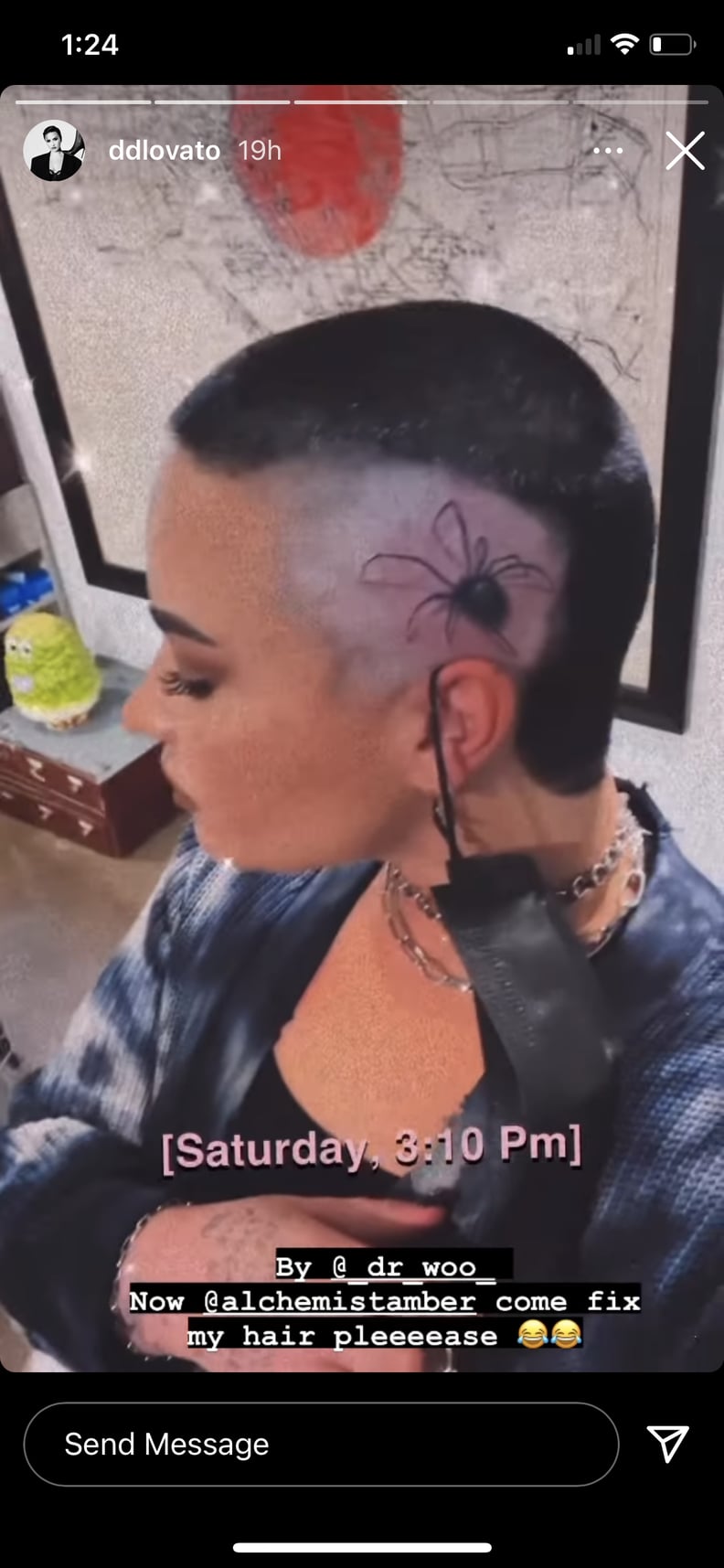 A Close-Up of Demi Lovato's New Tattoo
Lovato showed off the fresh tattoo at 3:10 pm.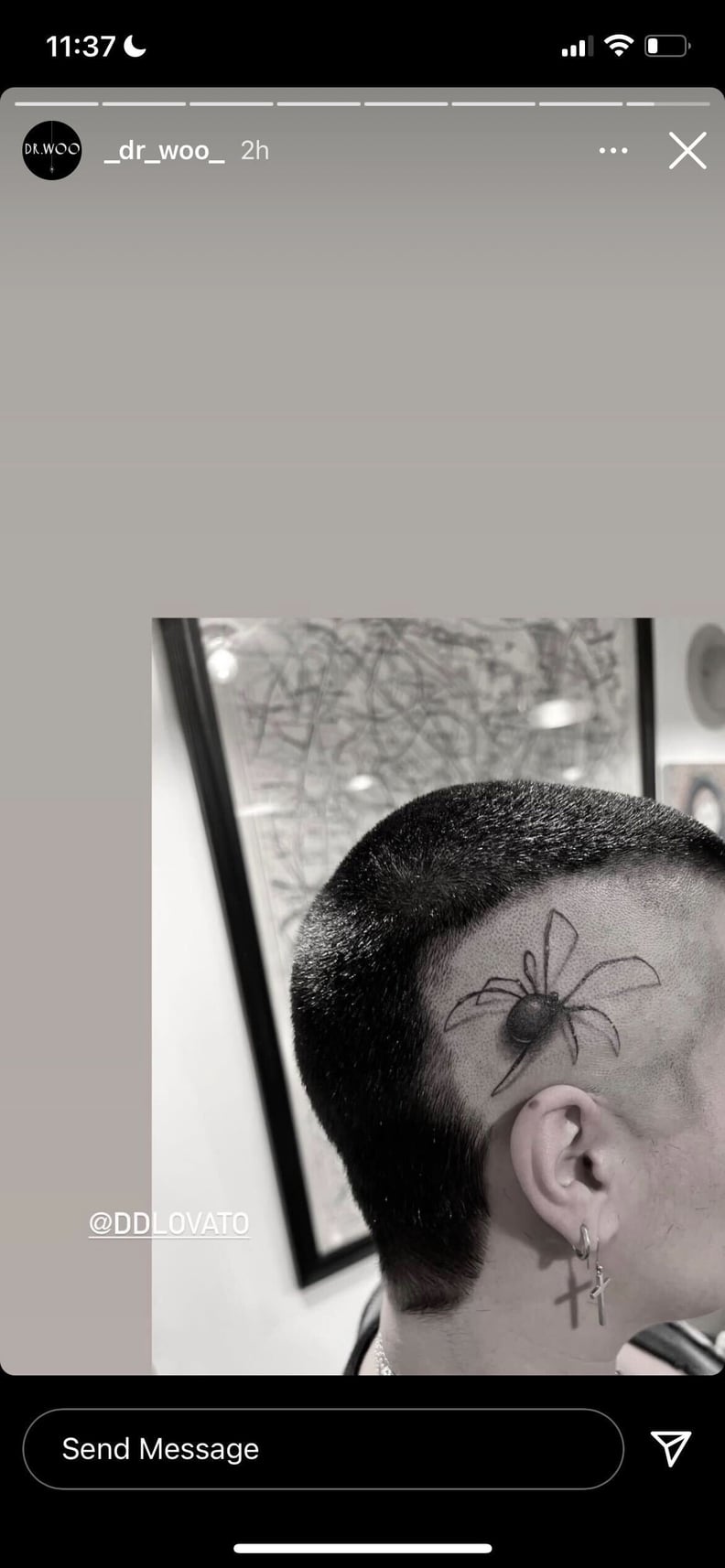 Demi Lovato's Spider Tattoo
Dr. Woo unveiled the finished piece on his Instagram page.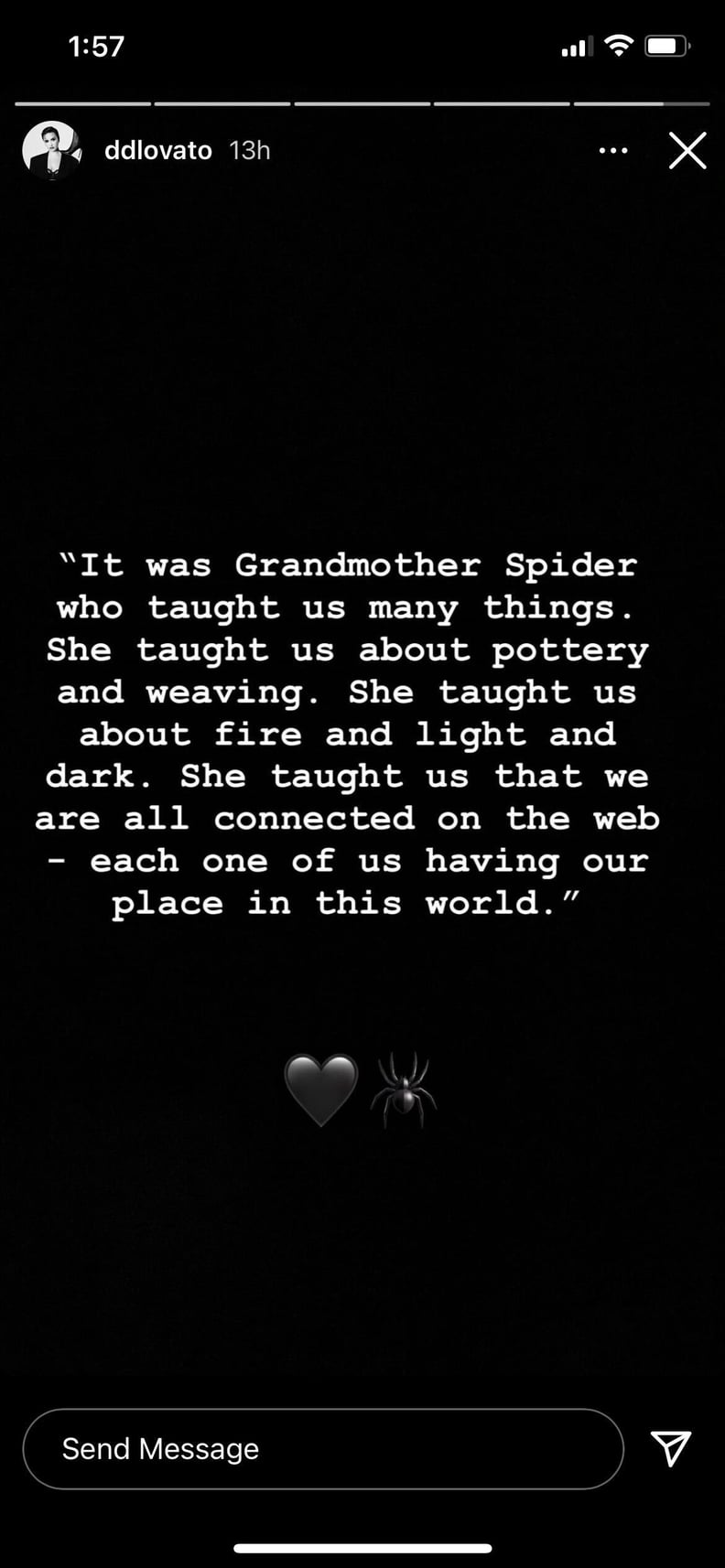 Demi Lovato's Tattoo Meaning
Lovato shared the inspiration for the tattoo is the Cherokee folktale "Grandmother Brings The Light."