Dixie D'Amelio's Blond "Mixie" Haircut at Paris Fashion Week
Dixie D'Amelio's "Mixie" Haircut Wins Paris Fashion Week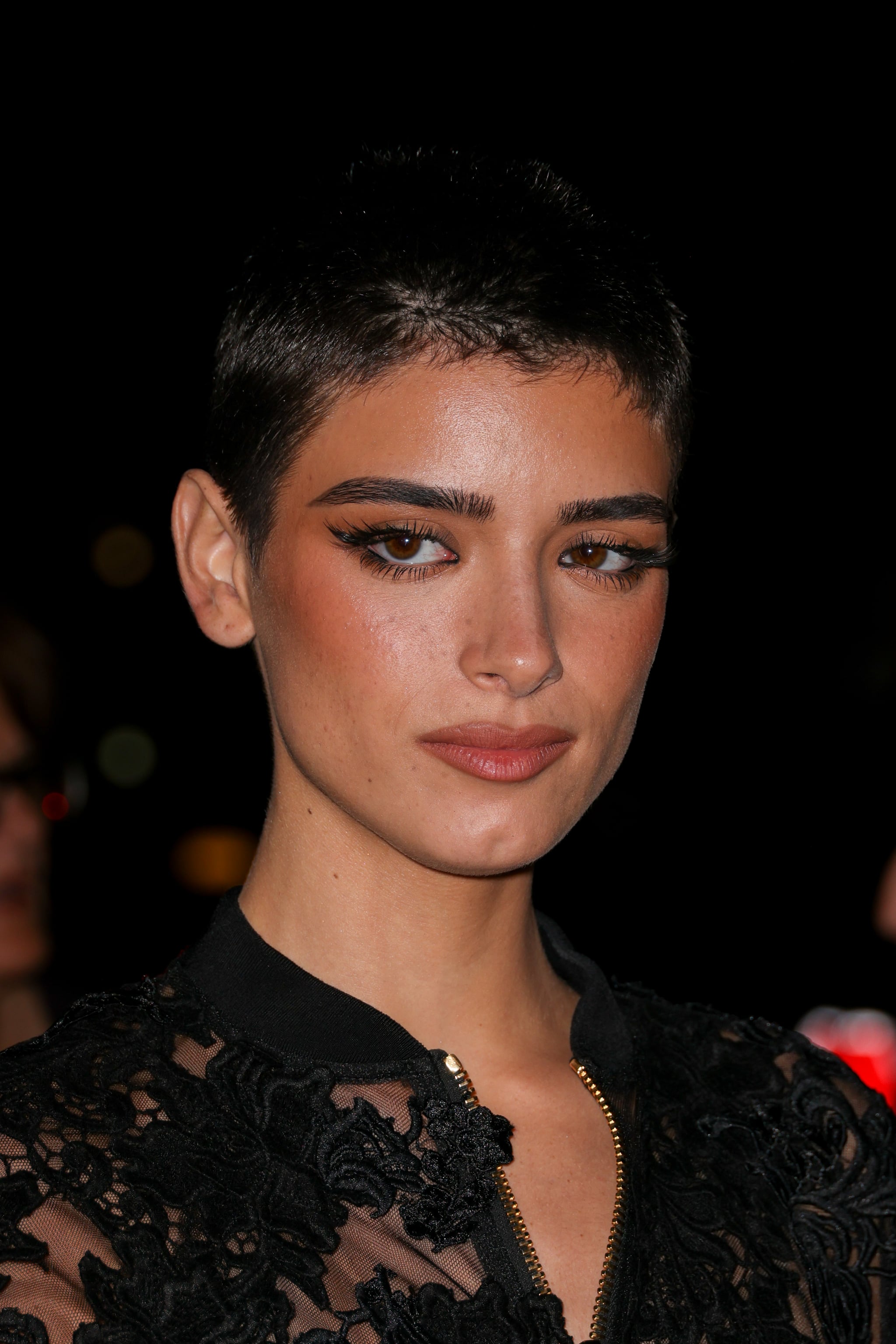 Image Source: Getty/Pierre Suu / Contributor
Dixie D'Amelio is the beauty It girl we didn't know we needed. On Feb. 28, the dancer attended the YSL show at Paris Fashion Week with not only a new hair color but a "mixie" haircut, as well.
D'Amelio, who shaved her hair into a buzz cut a few months ago, gave a peek at her new look on Instagram. Captioning the carousel: "i am having more fun tbh… thank you @ysl ☆ stunning show tonight," the star's hair was dyed an edgy platinum blond color. Combined with the new cut, D'Amelio looked like she belonged on the runway rather than in the audience.
The style, which was done by celebrity hairstylist Dimitris Giannetos, is a cross between a pixie and a mullet. The cut rose to popularity in 2022 fresh on the heels of another pixie variation: the "bixie" haircut. The differentiating factor between the two is the length. Whereas a "bixie" combines a bob and a pixie, the mixie is longer in the back and short in the front.
Other stars like Charlize Theron, Bella Hadid, and Zoë Kravitz have all been spotted in "mixies" of their own and have looked fantastic. If that's not a sign to give the cut a try, then we don't know what is. Take a closer look at D'Amelio's hair below.