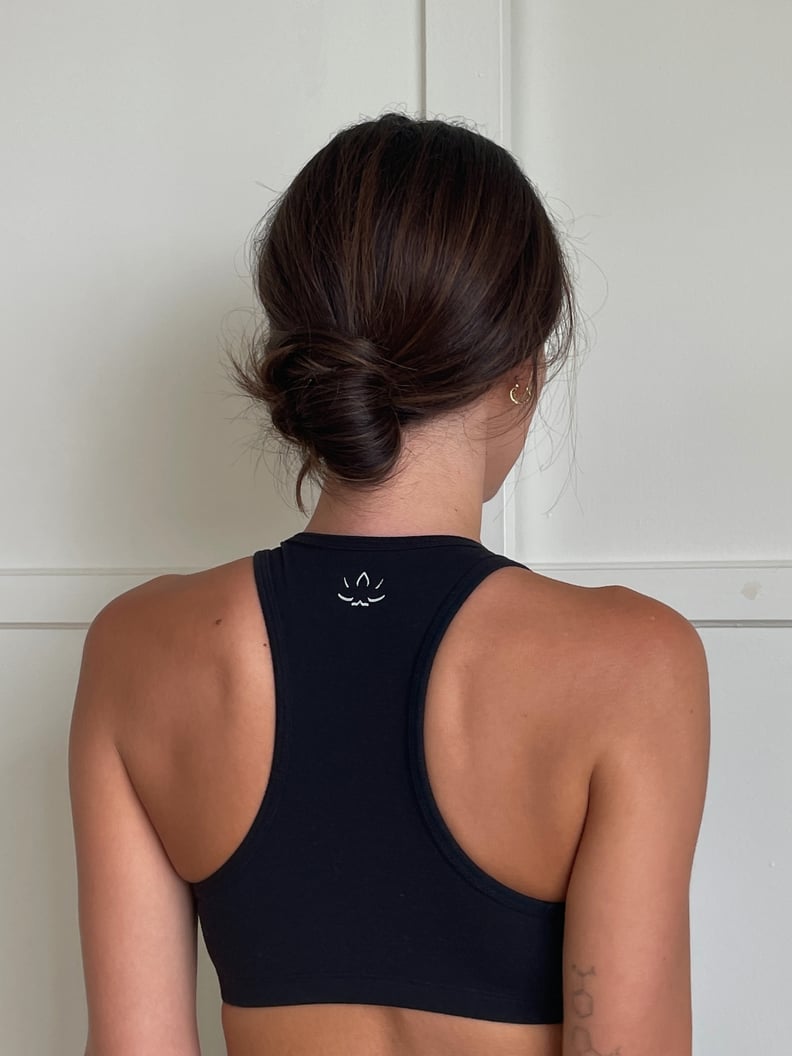 POPSUGAR Photography | Renee Rodriguez
POPSUGAR Photography | Renee Rodriguez
As POPSUGAR editors, we independently select and write about stuff we love and think you'll like too. If you buy a product we have recommended, we may receive affiliate commission, which in turn supports our work.
Regardless of the time of year, taking proper care of your hair is one of the more challenging parts of a body-care routine. No matter what your hair type or texture, when it comes to hair care, you have to consider a host of factors, like the weather and its effects on your hair type (the frizz that heat causes on fine hair, the way that curls become brittle in cold air, and long styles that are transformed into a limp mess in the humidity are no joke).
However, this probably doesn't stop you from wanting to keep your hair tamed and looking photo ready at all moments, so we turned to Chrissy Teigen's go-to hairstylist and T3 expert David Lopez to give us his best on-set hair hacks. If there's anyone we trust with all of our most burning hair questions, it's Lopez. These tricks can hold up anywhere from swimsuit shoots on the beach to the coldest of temperatures in the mountains, so we're certain that they'll do the job for you, too.
Besides, you'll be amazed by how much time you'll save on styling your hair at home with the two-minute updo tutorial and five-minute blowout secrets Lopez shares ahead.
— Additional reporting by Jessica Cruel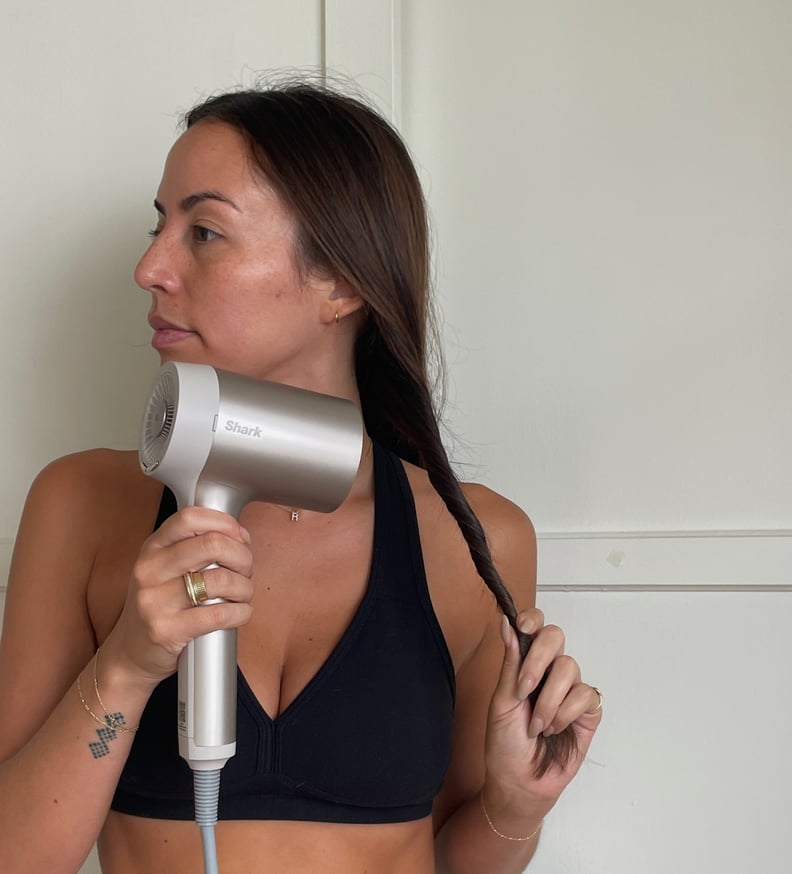 Hair Hack #1: 5-Minute Beach Waves
You could pull out your curling wand and take 30 minutes creating that undone, woke-up-like-this beach-hair look — or not (who has time for that?!).
Lopez recommended using a texturizing product like Kevin Murphy Hair Resort ($35) or Easy Rider ($23) on damp hair. Then, split hair in half and roll each section away from the face. Blast the twisted hair with a blow dryer until it's dry. We like the Shark Blow Dryer ($142) — read our full review here.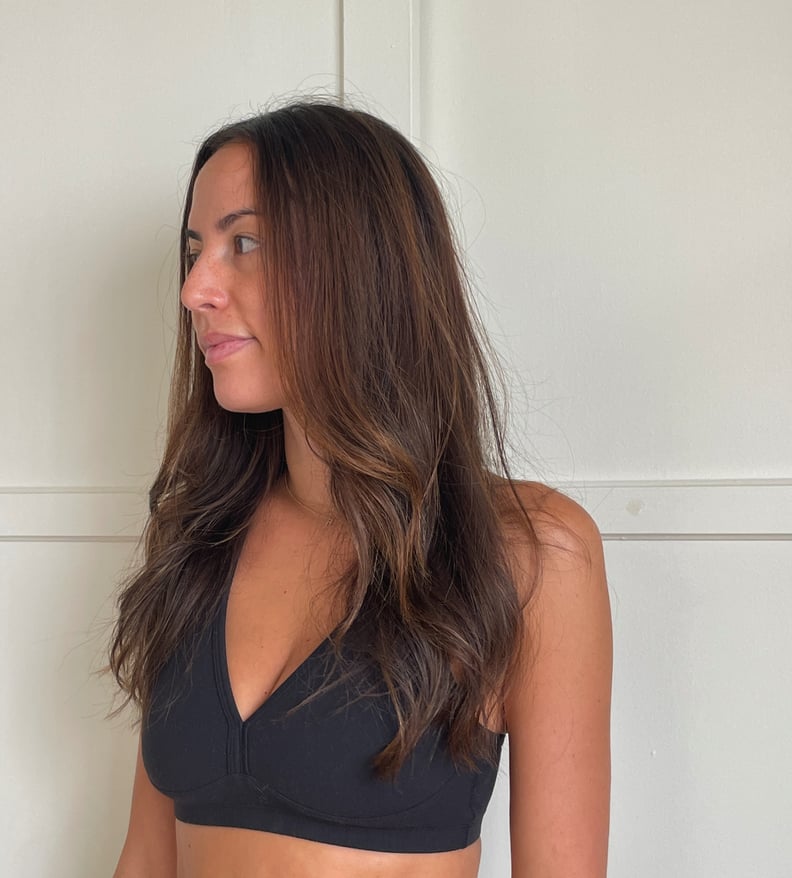 Final Result: 5-Minute Beach Waves
The finished effect is perfectly undone waves with just enough volume. This technique also creates volume in limp, straight hair and you can use it to smooth unruly waves.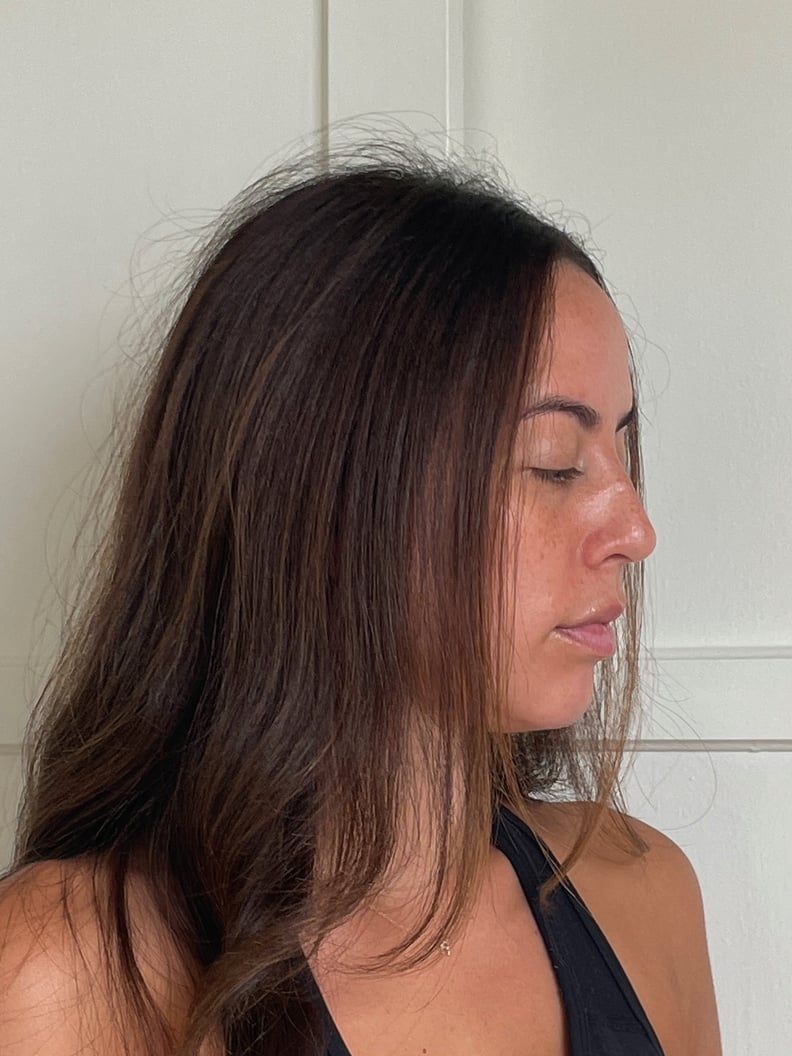 Hair Hack #2: Tame Flyaways
We've all experienced a bad hair day where our staticky, unruly strands just won't calm down.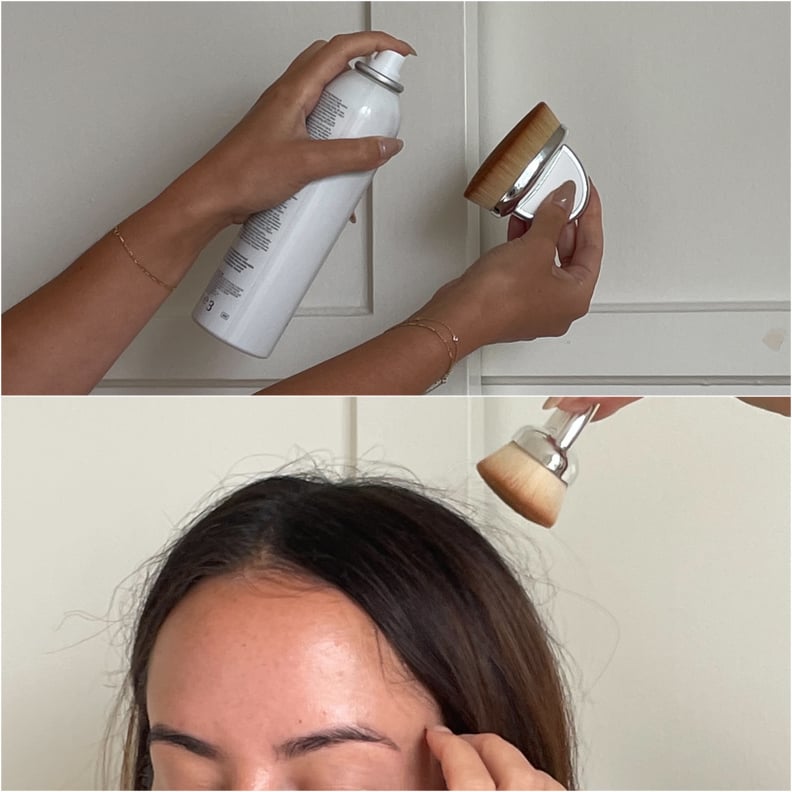 Hair Hack #2: Tame Flyaways
Here's the solution: a kabuki brush. Spritz a makeup brush (one that you won't be using on your face again) with hairspray like Unite Boosta Finishing Spray ($35). Then, use the densely packed brush to smooth away flyaway hairs.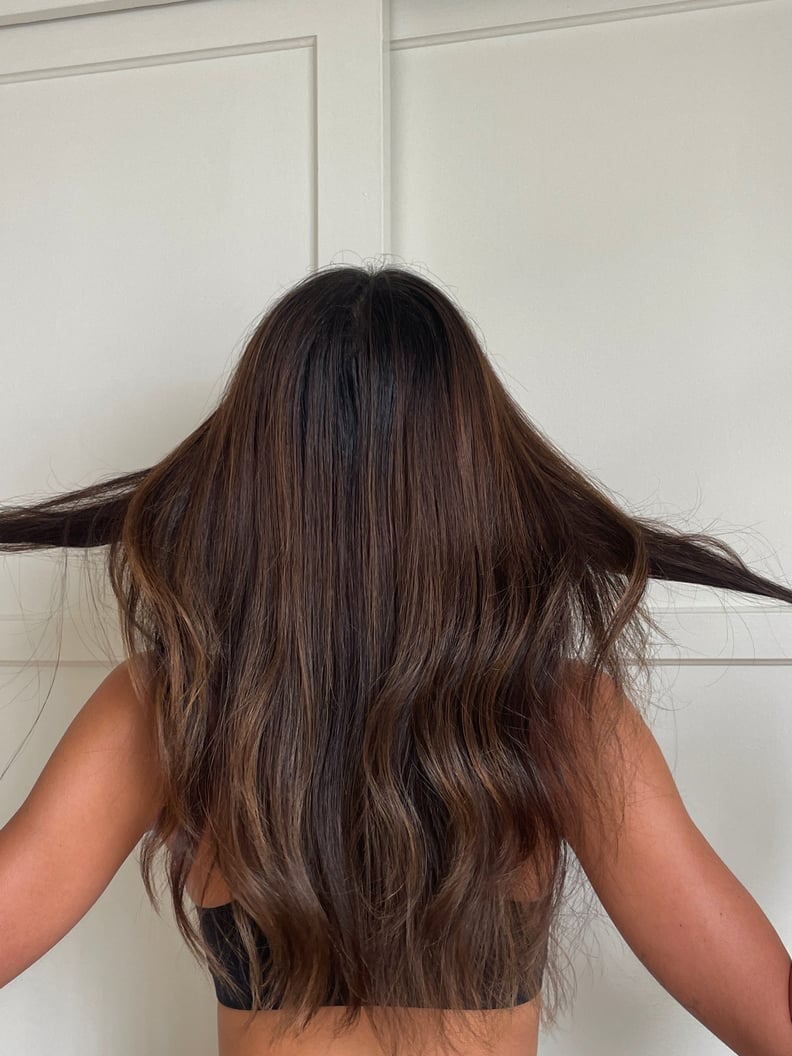 Hair Hack #3: No-Crease Ponytail
Sometimes you want to put your hair up for a quick moment to keep it out of your face or off your neck. The only problem is a hair elastic can leave that awkward bend in your blowout. Avoid that crease altogether by using your own strands as a hair tie.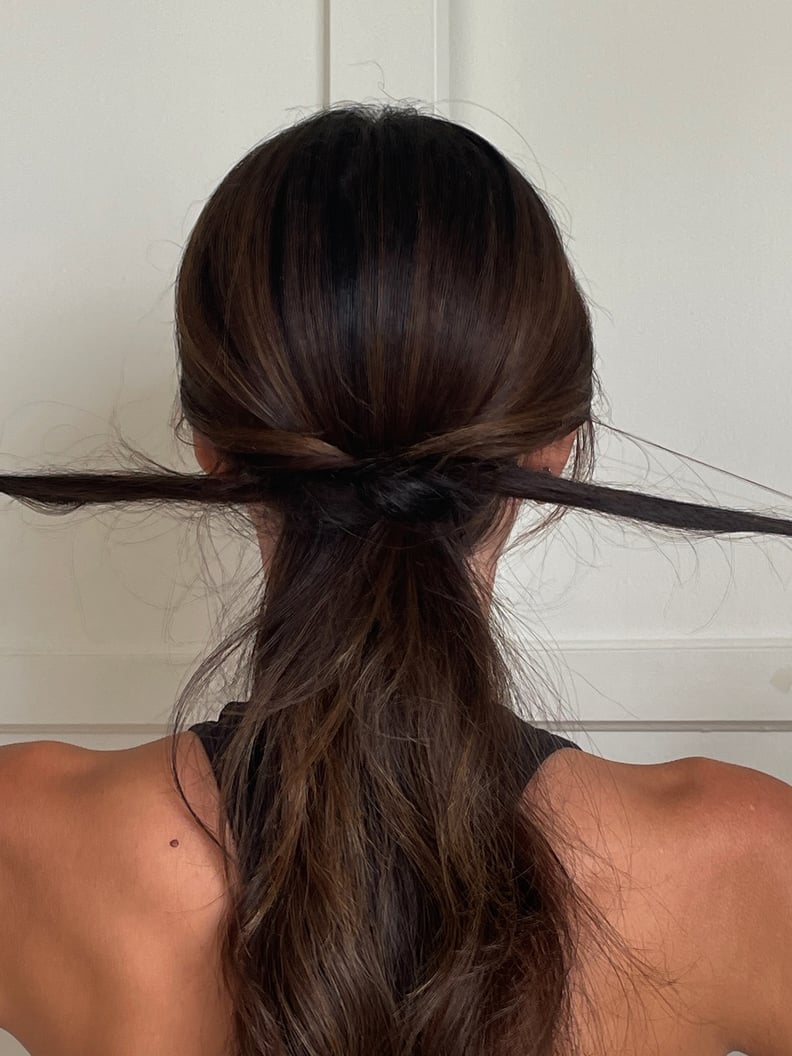 Hair Hack #3: No-Crease Ponytail
Gather two small sections of hair right behind the ears and knot them around your ponytail. Stick in one bobby pin at the base to keep the style from unraveling. Then, when you're ready to rock your waves again, you can easily loosen the knot.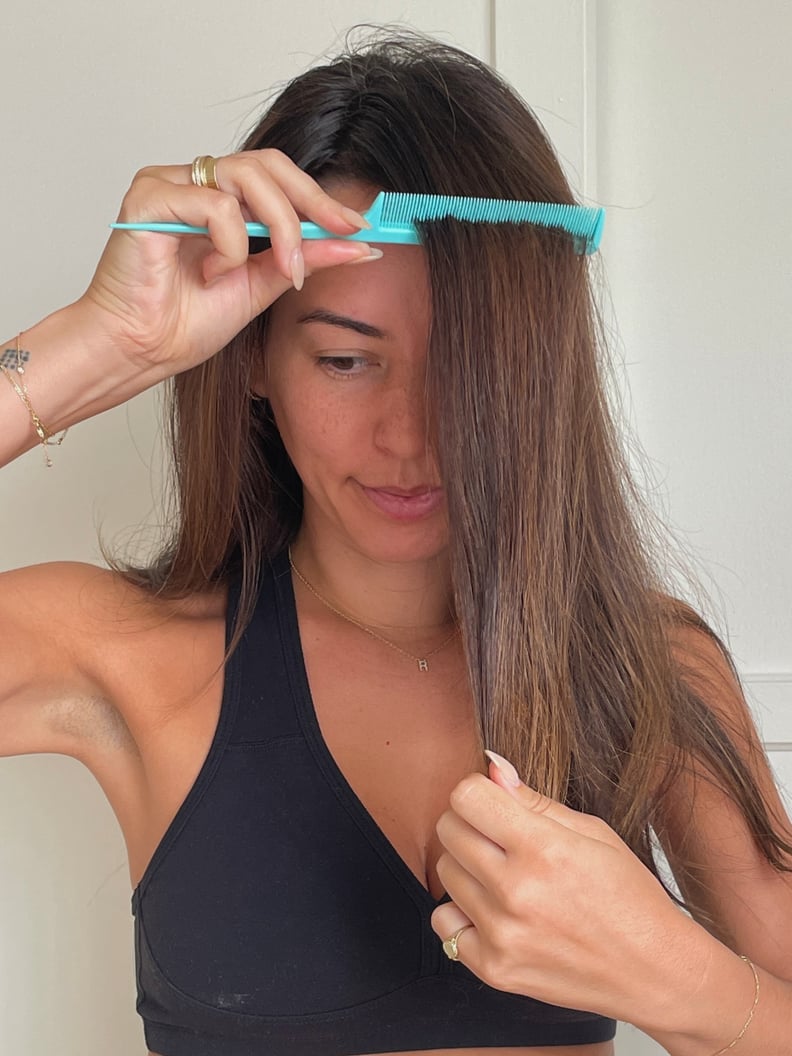 Hair Hack #4: Keep Bangs Out of Your Eyes
Side-swept bangs have a tendency to fall in your eyes (and in the way). Lopez's secret to keeping bangs to the side where they belong requires just a little teasing. Use a rattail comb to backcomb the roots of the bangs in the direction you want them to fall. Then, smooth over any flyaways on top.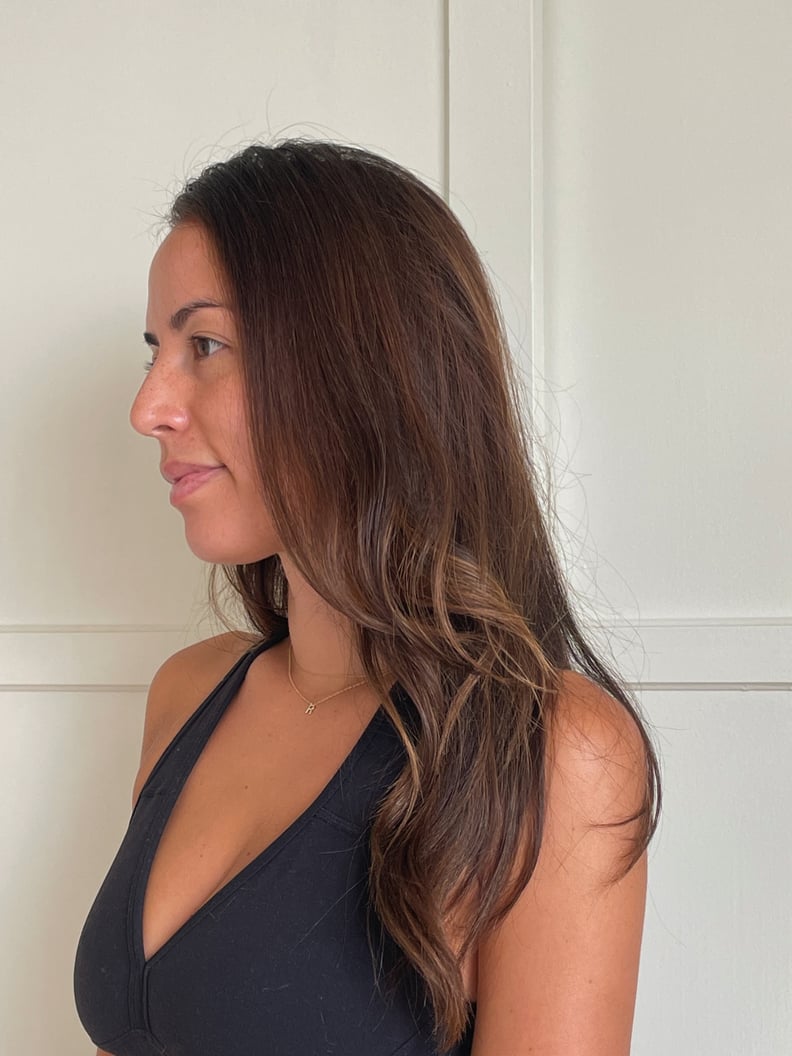 Final Result: Keep Bangs Out of Your Eyes
In addition to keeping your bangs in place, this teasing technique also helps create volume, so your bangs look full.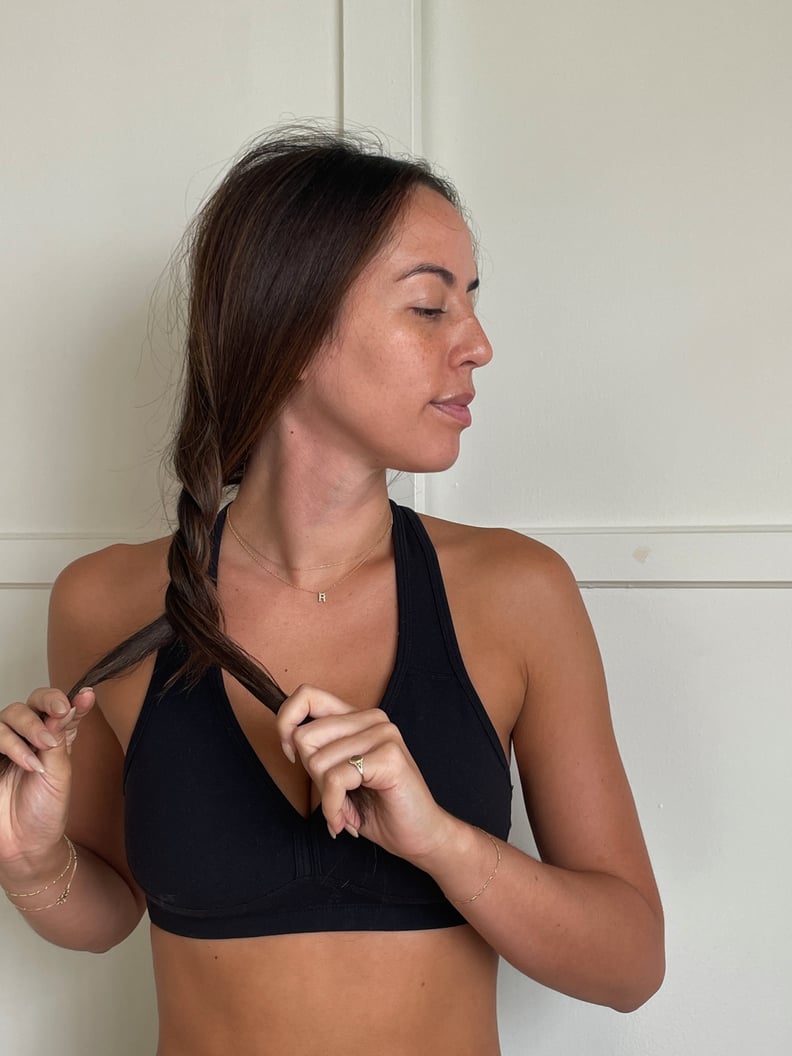 Hair Hack #5: The 2-Step Updo
Updos don't have to be complicated. Lopez showed us a two-step hairstyle you can pull off in two minutes. Start by splitting your hair into two equal sections and then wind your strands into a thick twist.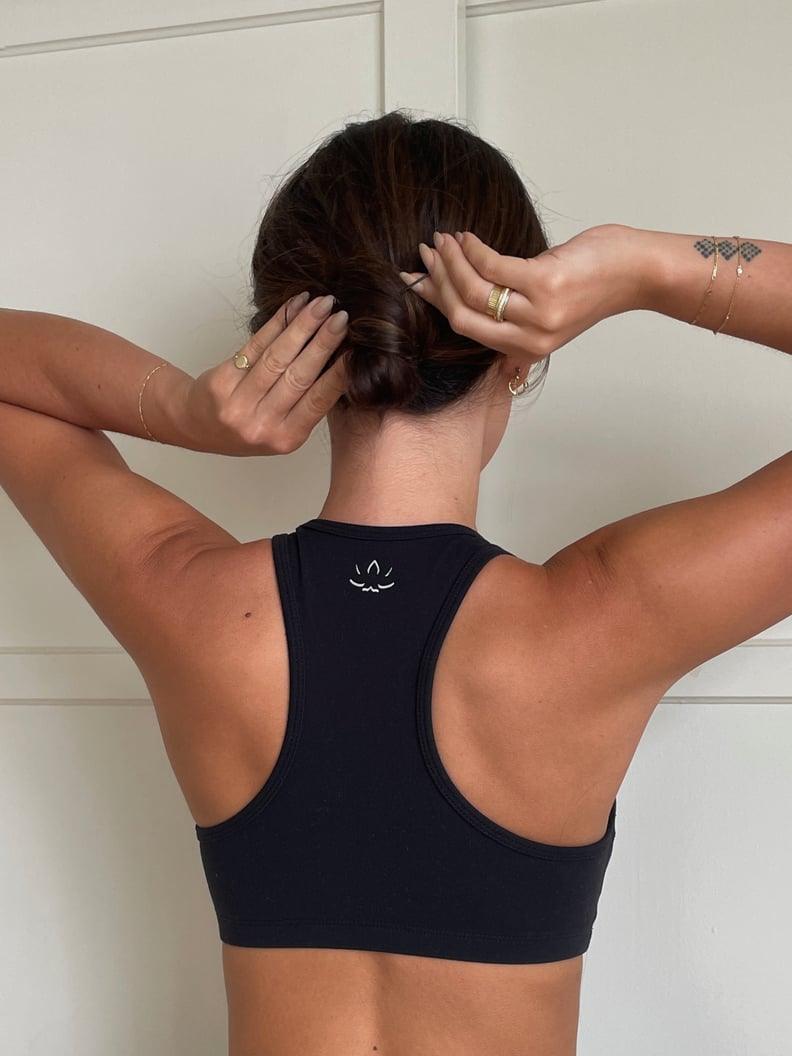 Hair Hack #5: The 2-Step Updo
Roll up the twist to form a doughnut shape at the nape of your neck and pin up the twist with bobby pins at the top, bottom, and sides. Then, carefully pull the style to thicken the bun.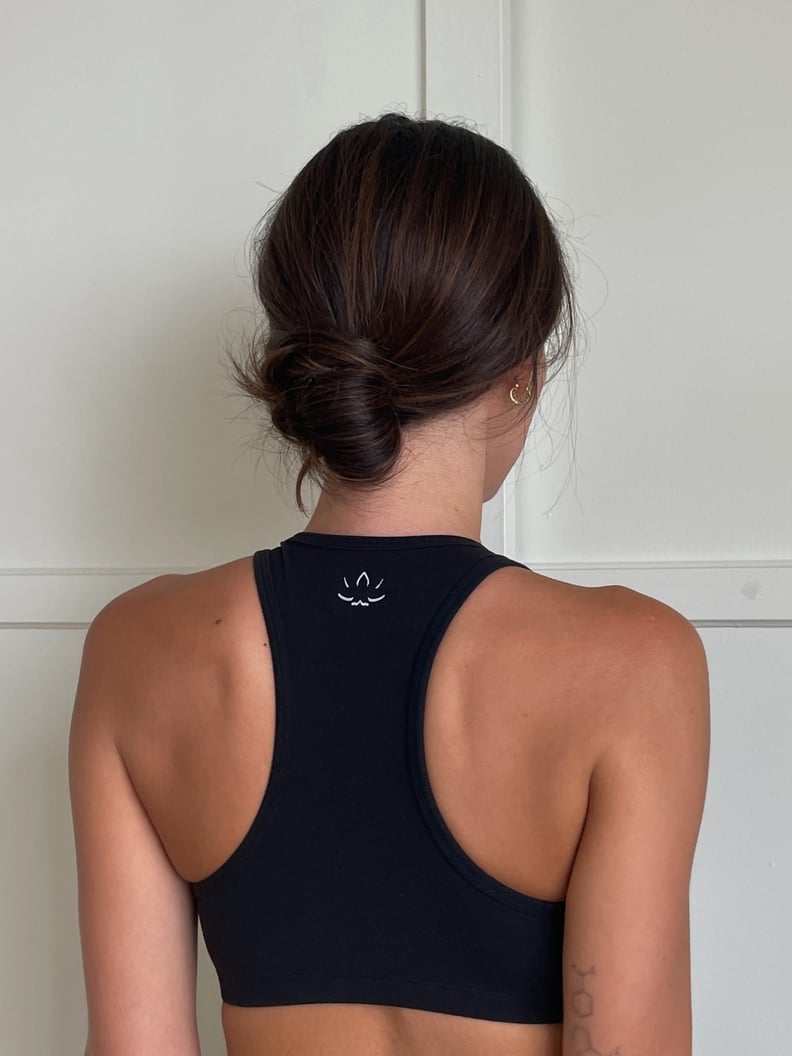 Final Result: The 2-Step Updo
This glamorous chignon is perfect for gym-to-work or work-to-drinks. No one will know this style only took you two minutes and a few bobby pins to complete.