I Tried 3 TikTok Hair Hacks From Chris Appleton With Photos
I Tried 3 Viral TikTok Hair Hacks From J Lo's Hairstylist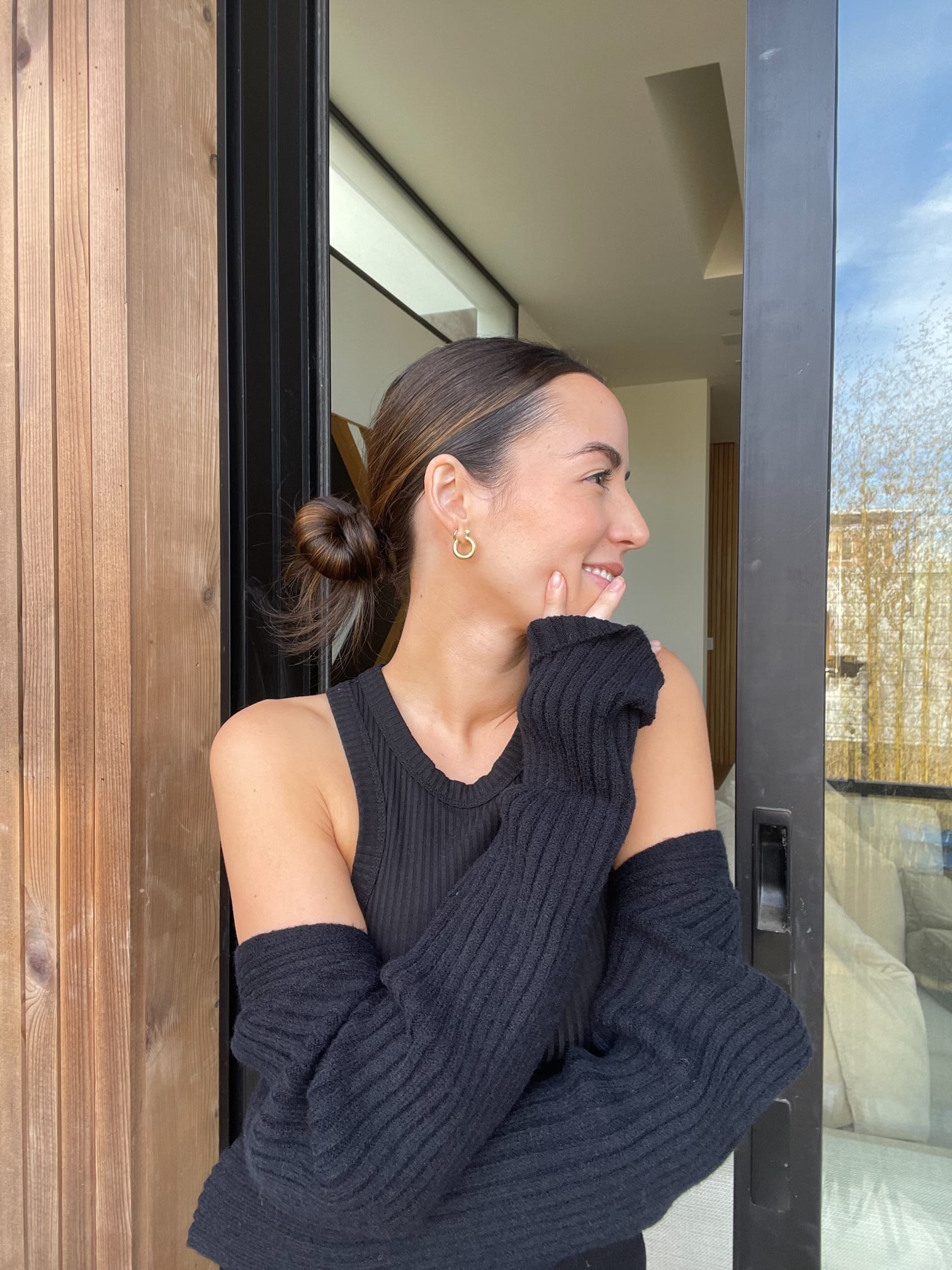 Ever since I created a TikTok account, I've spent countless hours scrolling the app, and I've come to rely on it for finding the best hair and makeup hacks. Because of TikTok, I learned how to make my ponytail look fuller and how to contour my face using my hair, which are tricks I use all the time.
One person I always see popping up on my For You Page with great hair tips is Jennifer Lopez's hairstylist, Chris Appleton. More than half of my Favorites folder is actually filled with videos of Appleton turning a plain, boring hairstyle into something that looks like it's on the head of an off-duty supermodel. I've tested out tons of his tips, but there are three hacks that I use over and over again and always get me compliments. I'll walk you through each one so you can see the magic for yourself.
Bouncy-and-Full-Ponytail Hack
For this hack, I started by dividing my hair into two sections. From there, I put the top half of my hair in a ponytail. Next, I split my ponytail into two sections so there was a hole in between both pieces. I then flipped my pony's ends into the hole and pulled my hair all the way through.
I then put the top section of my hair to the side and started on the bottom section. I put the bottom section into a ponytail and tightened it. Next, I took the bottom section of the hair and brought it through the hole in the top ponytail. I tightened everything, and I was finished. Even though I secured my ponytail at the same height as I usually do, Appleton's hack left me with a voluminous ponytail that looked much thicker and more stylish than my original, limp ponytail.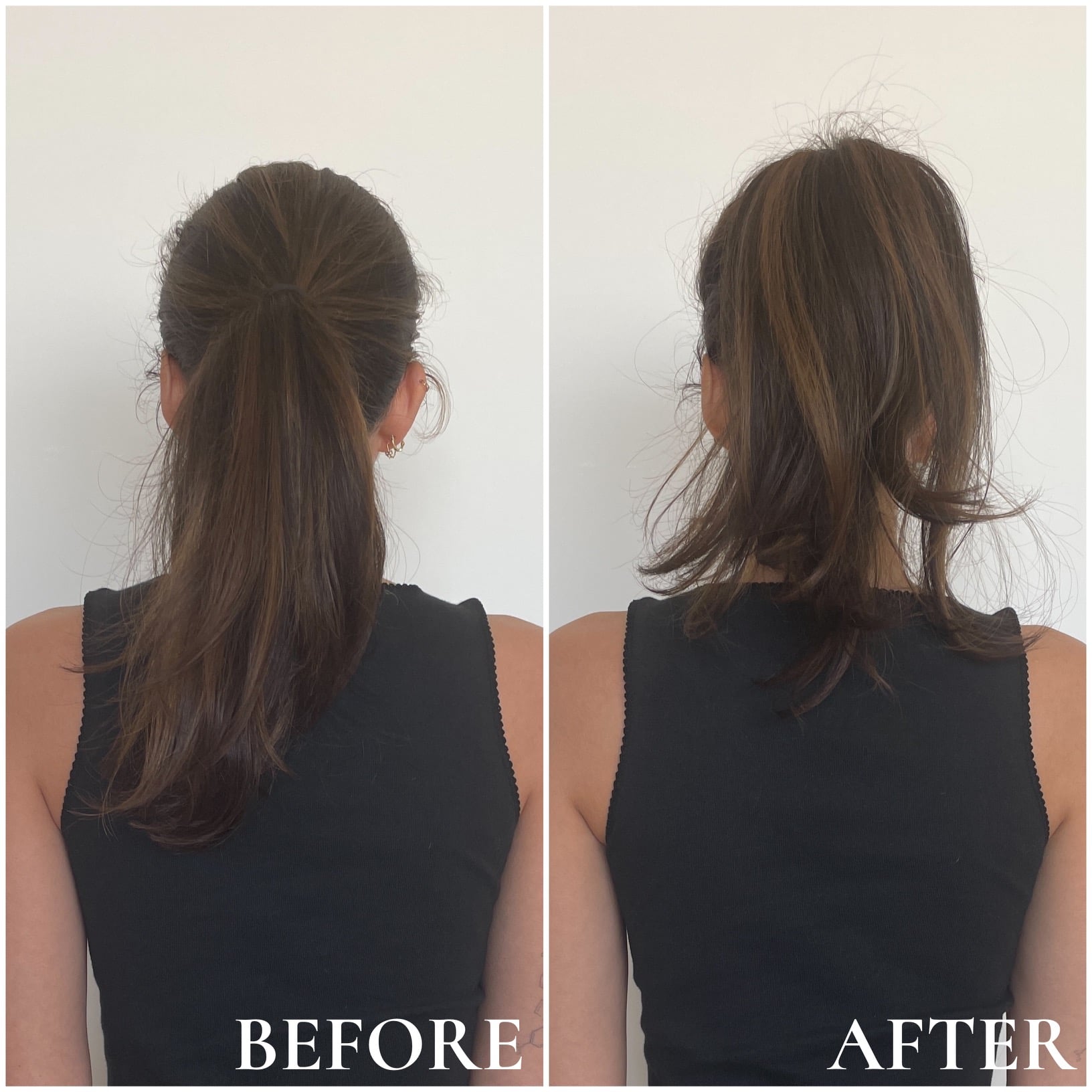 Sophisticated Messy-Bun Hack
When I saw this messy-bun hack, I knew I had to try it immediately. The truth is, I've been using this hack ever since I first saw it last year, and it's been a total game changer.
I started by brushing my hair into a high ponytail and then spraying my ponytail with a dry texturizing spray. From there, I braided the hair in my ponytail and secured it at the end with a small elastic. I loosened up the braid and then wrapped it clockwise around my ponytail. I pinned it in place using a bobby pin, and then I cleaned everything up using hairspray and a toothbrush.
This gave my messy bun way more volume than just throwing it up, and it actually lasted and stayed in place throughout the day. Plus, it looks way more sophisticated and put together than my typical messy bun. This has been my go-to style whenever I have dirty hair that I don't feel like putting a ton of effort into styling.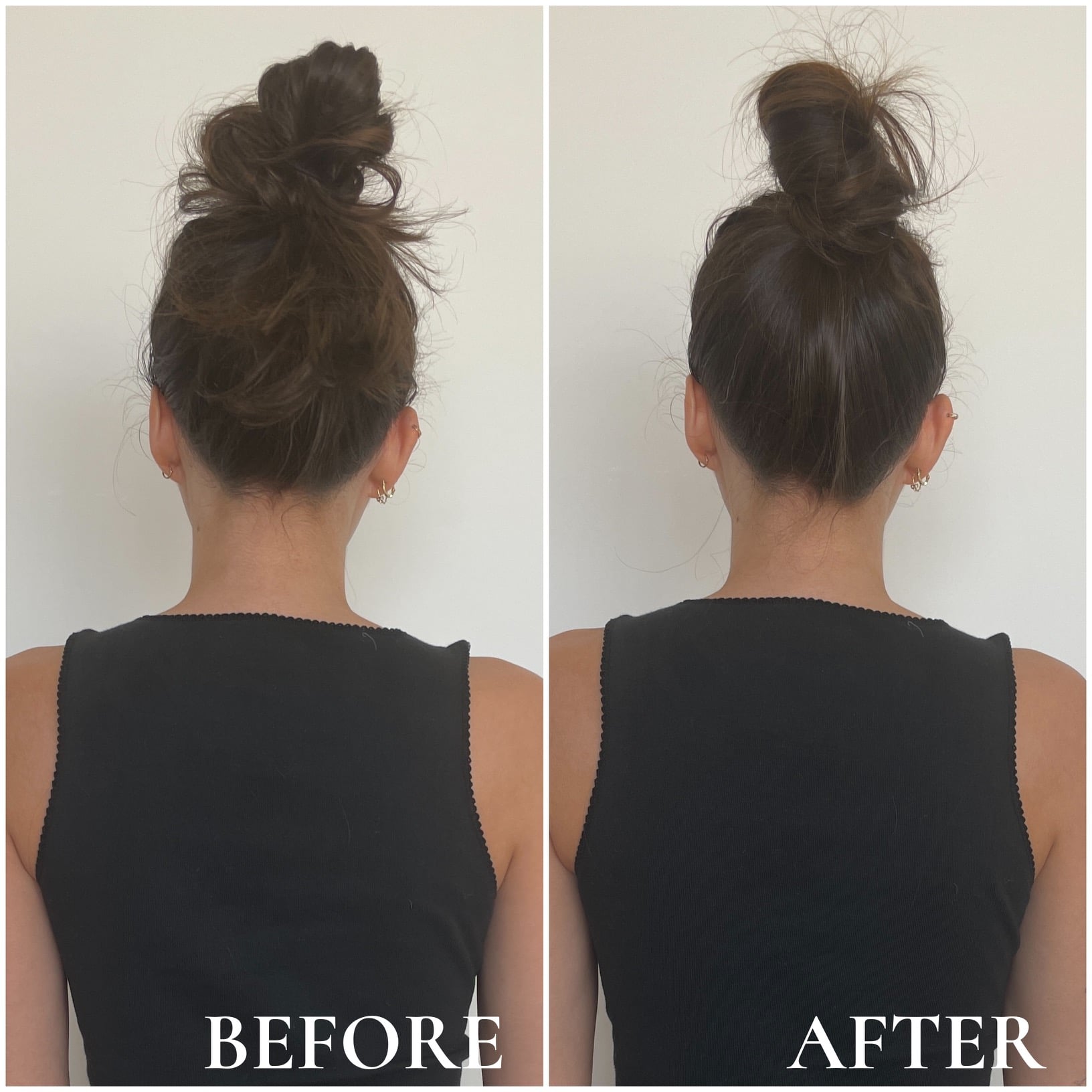 Supermodel Slicked-Back-Bun Hack
I'm a huge fan of the slicked-back bun, but I had never been able to get my bun completely smooth until I tried this hack. The key, according to Appleton, is to split the hair into two sections. I started out by sectioning off the front shorter pieces of my hair and clipping it into a triangular section.
From there, I sprayed hairspray into my roots that I didn't have sectioned off and brushed my hair back into a ponytail. Once my pony was in place, I unclipped my middle part and cleaned it up by adding hairspray. Next, I brushed the front pieces back and connected them with my original ponytail. I secured the pieces in place with a small rubber elastic on top of my original ponytail. I was able to cover up any bumps with the front pieces of my hair, and I only needed to make sure the top was smooth.
To finish things off, I twisted my hair and wrapped it around my ponytail, leaving a small section out to give me the ultimate Bella Hadid look. I secured everything in place with another small elastic. Next, I cleaned everything up with a toothbrush and hairspray. Using Appleton's tips was the first time I was ever able to achieve the perfect Hadid bun.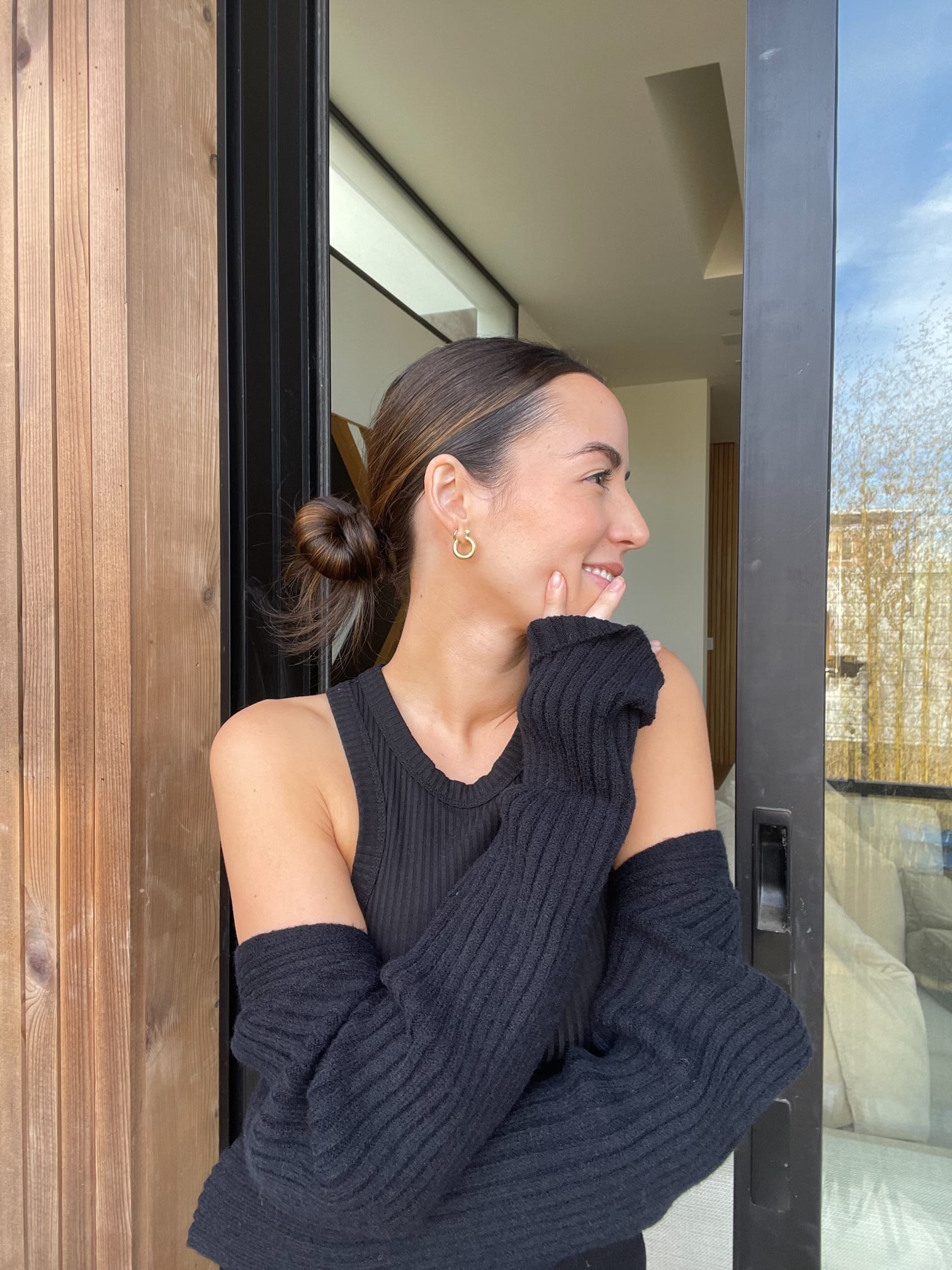 If you've been looking for a new hairstyle that only requires products you probably already have at home and doesn't take too long to achieve, why not test these out? They've been my go-to styles for months, and I always get compliments whenever I wear them.
Image Source: POPSUGAR Photography / Renee Rodriguez