Guac Is Extra, and So Is e.l.f. Cosmetics With This Chipotle Makeup Collab
Paid Content For
e.l.f. Cosmetics
It's OK to be a little extra. Who better to remind us of that in the mundane, early months of 2021 than e.l.f. Cosmetics and Chipotle? One is the beauty brand behind an endless supply of colorful, high-quality, and somehow insanely affordable makeup and skin-care offerings. The other serves up consistently delicious burrito bowls and guac so good, almost everyone is willing to fork over a few more dollars. It only makes sense that the two powerhouses would team up for the most incredible — and undoubtedly most extra — collab we might see all year.
But this partnership isn't new. In May 2020, the seemingly unlikely pair released a limited-edition 10-piece beauty kit that shook the internet's most passionate Chipotle-lovers and beauty junkies to their cores. (ICYMI, the makeup bag looked like a wrapped burrito.) Now, they're taking their partnership to the next level with a new lineup of products inspired by the restaurant's fan-favorite menu items and an exclusive burrito bowl.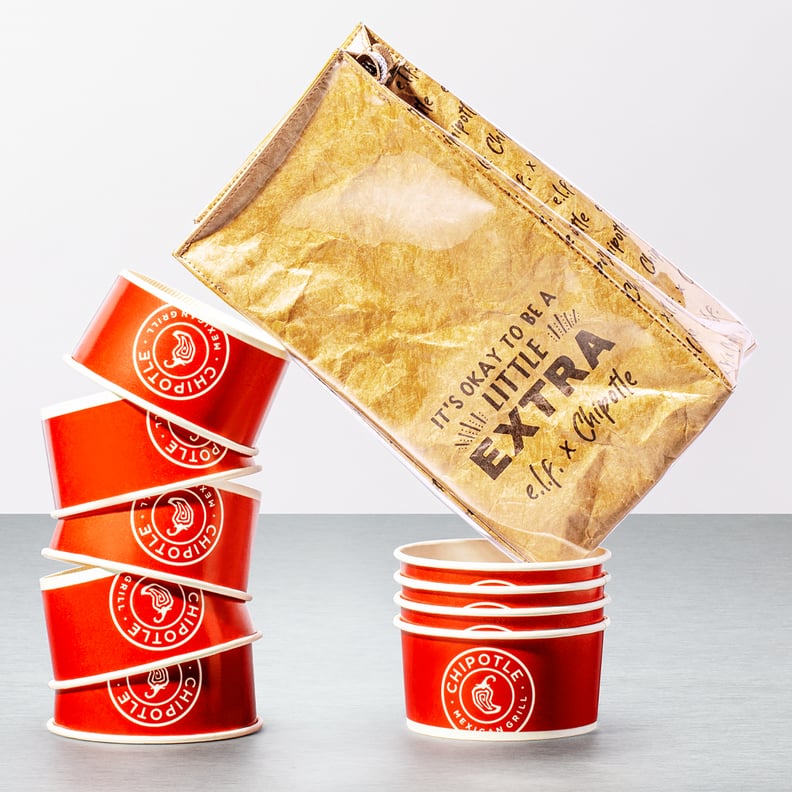 The four-product collection ($8-$18 each, sold individually) is available on elfcosmetics.com starting March 9, and you'll also be able to pick up it up at chipotlegoods.com. The collab includes a red, hot-salsa-inspired lip gloss; a two-piece, avocado-shaped makeup sponge set; a colorful shadow palette arranged Chipotle-counter-style; and a makeup bag that bears a mouthwatering resemblance to the iconic brown chip bag. As a savory bonus, free chips and guac are even included with a purchase of the eyeshadow palette. Yum!
The limited, all-vegan Eyes. Chips. Face. Bowl will be available now through March 17, so make your takeout plans accordingly. Keep scrolling to see the full collection in its delicious glory.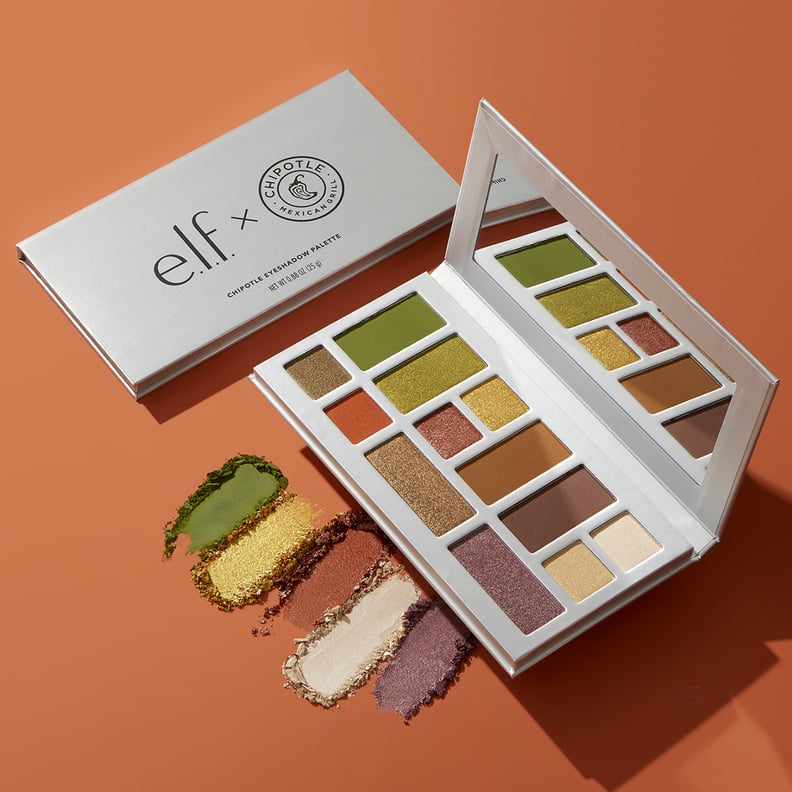 e.l.f. Cosmetics x Chipotle Eyeshadow Palette
This 12-piece eyeshadow palette ($16) includes a mix of matte, shimmer, and metallic shades inspired by Chipotle ingredients. Plus you get a free Chipotle chips and guac coupon with all eyeshadow palette orders!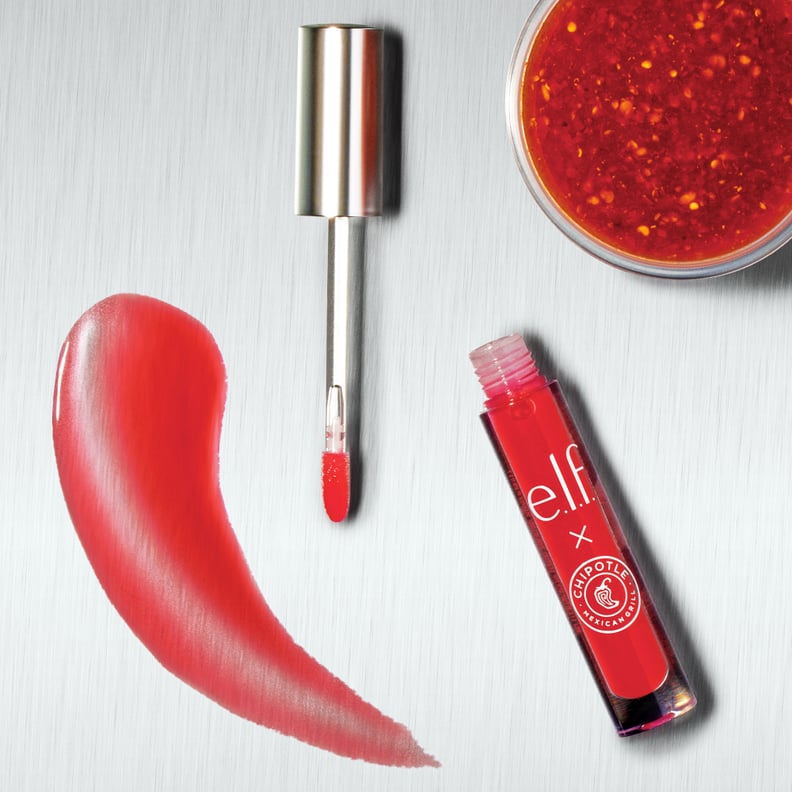 e.l.f. Cosmetics x Chipotle Hot Salsa Lip Gloss
A plumping gloss ($8) brings the heat, providing a slight tingle and hint of red-hot salsa to your lips.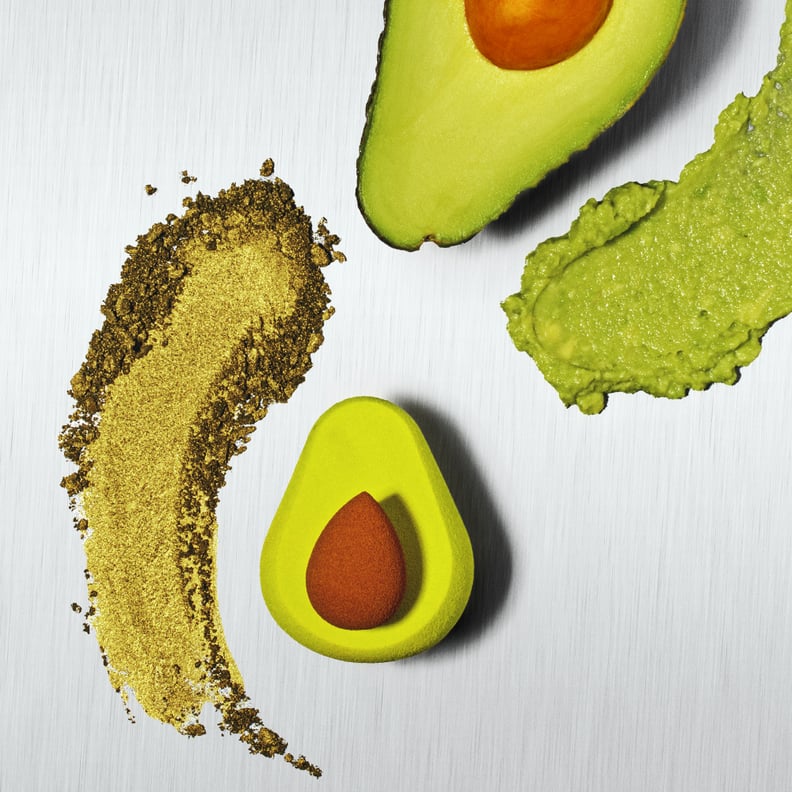 e.l.f. Cosmetics x Chipotle Extra Guac Face Sponge Duo
You'll wanna get your hands on this cute two-piece sponge set ($10) that looks exactly like an avocado and blends flawlessly.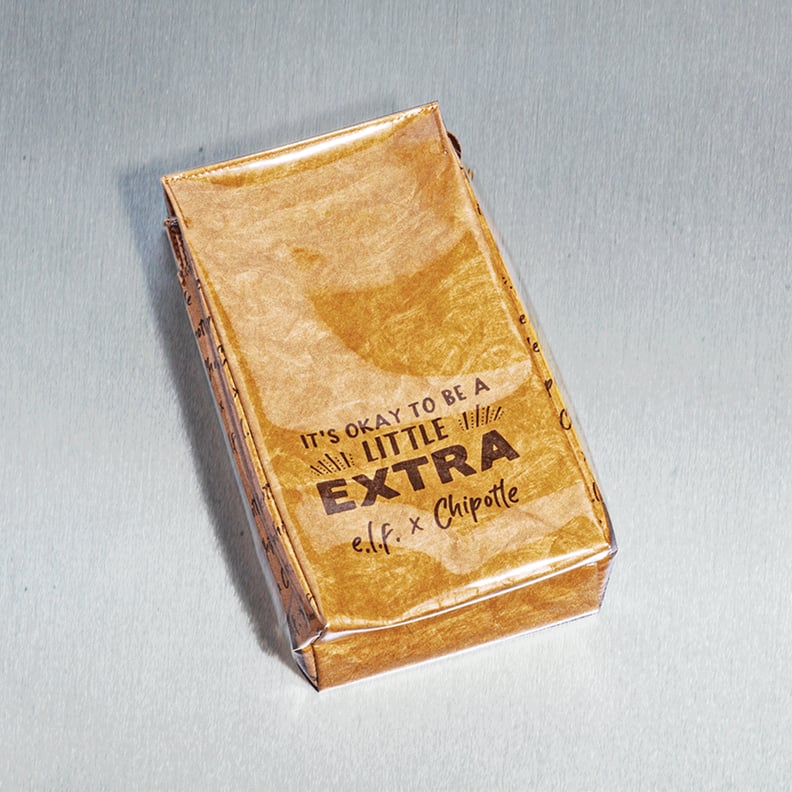 e.l.f. Cosmetics x Chipotle Eyes Chips Face Makeup Bag
Fulfill your Chipotle craving with this chip-inspired makeup bag ($18). It's the perfect way to store this collection — and a little extra.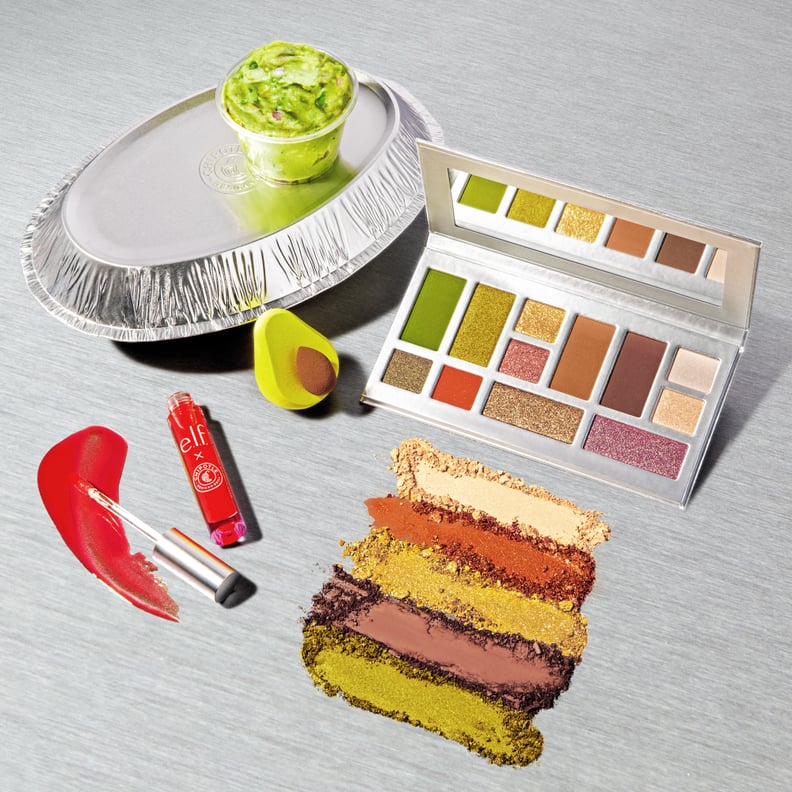 The Full e.l.f. Cosmetics x Chipotle Makeup Collection
Be sure to grab the whole set ($52) and a burrito bowl on March 9!