This Secret Farsali Product Erases Acne Scars, and It's Available at Sephora!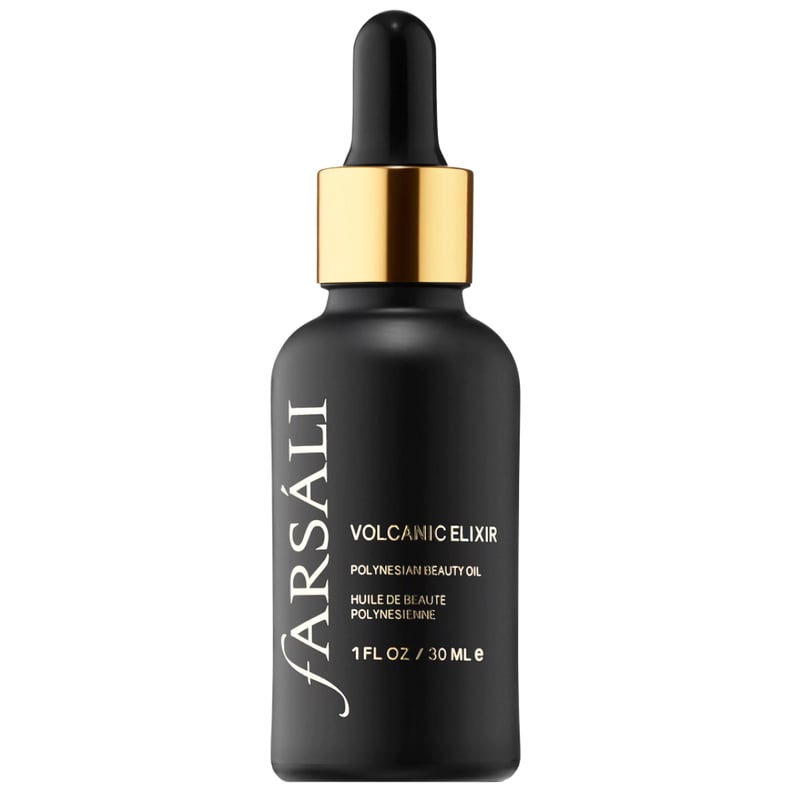 I'm not a dermatologist, but here's some very unofficial research I've done: if a skincare product smells bad, it often works quite well. Think of Biologique Recherche Lotion, a cult-favorite, glow-giving cream that smells like spoiled milk. Or SK-II's top-rated Facial Treatment Essence ($290), which beauty bloggers love despite the fact that they have to plug their noses while using it.
Instagram-famous brand Farsali, known for that viral unicorn essence serum and jelly highlighter, is a line that makes products that are both hard-working and luxurious to the touch. Farsali would never release a smelly serum — or would it?
I first got a tube of Farsali Volcanic Elixir ($39) from a friend who reps the brand. "This really, really works," she told me, saying it completely erased her acne scars. There was just one catch: "First, you have to get over the stench."
As someone who has lived with very smelly roommates, I know a thing or two about rancid bathrooms. Unfazed, I tried the serum, which is 100 percent mineral-rich tamanu fruit oil extracted from volcanic islands in the South Pacific. The fragrance didn't faze me — to be honest, I'm glad the brand keeps things raw rather than adding in unnecessary artificial scents. But if you're sensitive, the deep, earthy, musky kick of it might be a shock at first.
Perhaps because of this, the Volcanic Elixir hasn't been a major product for Farsali. Hopefully, that will change, because the formula is now available to purchase at Sephora. This vegan and cruelty-free serum can be used as an overnight treatment. Slather it on before bed and let the natural hydrating agent tone and condition your skin while you sleep.
Along with providing ample moisture, the antioxidants fade acne scars and even out your skin tone. That's because it contains a rare lipid called calophyllolide that's a powerful anti-inflammatory. Since the consistency is rather thick, a little goes a long way: if you don't use too much, the bottle will last you a while, which justifies the almost $40 price tag. Plus, it works to fade stretch marks and body scars, too.
Thanks to this expansion into Sephora, it's never been easier to try out the Volcanic Elixir for yourself. Now that the secret's out, don't sleep on this soon-to-be bestseller. (Actually, do sleep, because it's an overnight treatment, but don't wait to purchase it . . . you know what I mean.)