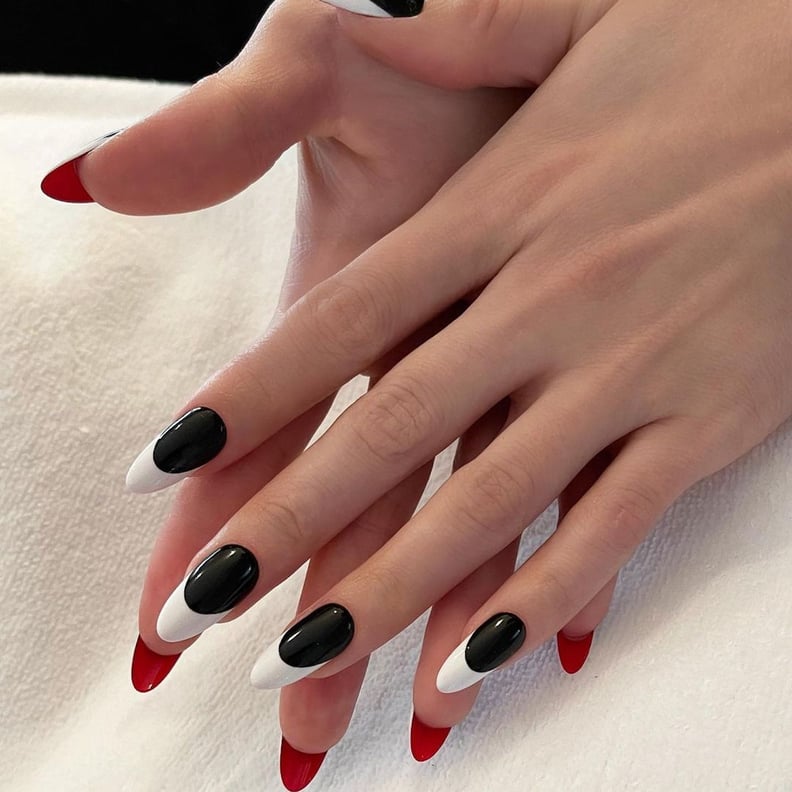 We think about nail art trends often at POPSUGAR — from "ice cube" nails that take inspiration from literal ice cubes to the "Pucci" manicure that marries bold colors and abstract patterns to match the designer's geometric prints — but even despite how out-there they are becoming these days, there's one thing we've rarely considered: painting the backside of your nails. Until now.
"Flipside" manicures, as they are often called, are nails that feature your standard design on the front and a hidden color (often red, although not always) that peeks out from the back or behind the nails — kind of like how a Christian Louboutin shoe features the classic red bottom. Flipside nail art is by no means a new trend, but it has been picking up in popularity as of late. In fact, they most recently caught our attention when celebrity manicurist Tom Bachik shared photos of the fun black-and-white nail art he gave Selena Gomez during her appearance at Global Citizen's VAX Live: The Concert to Reunite the World event on May 8.
The singer's nail design was an inverted French manicure with a hidden bright red color underneath. "French Twist with a Flipside," Bachik captioned the photo.
There's obviously more where that came from, though. Check out some of our favorite takes on flipside nail art ahead.