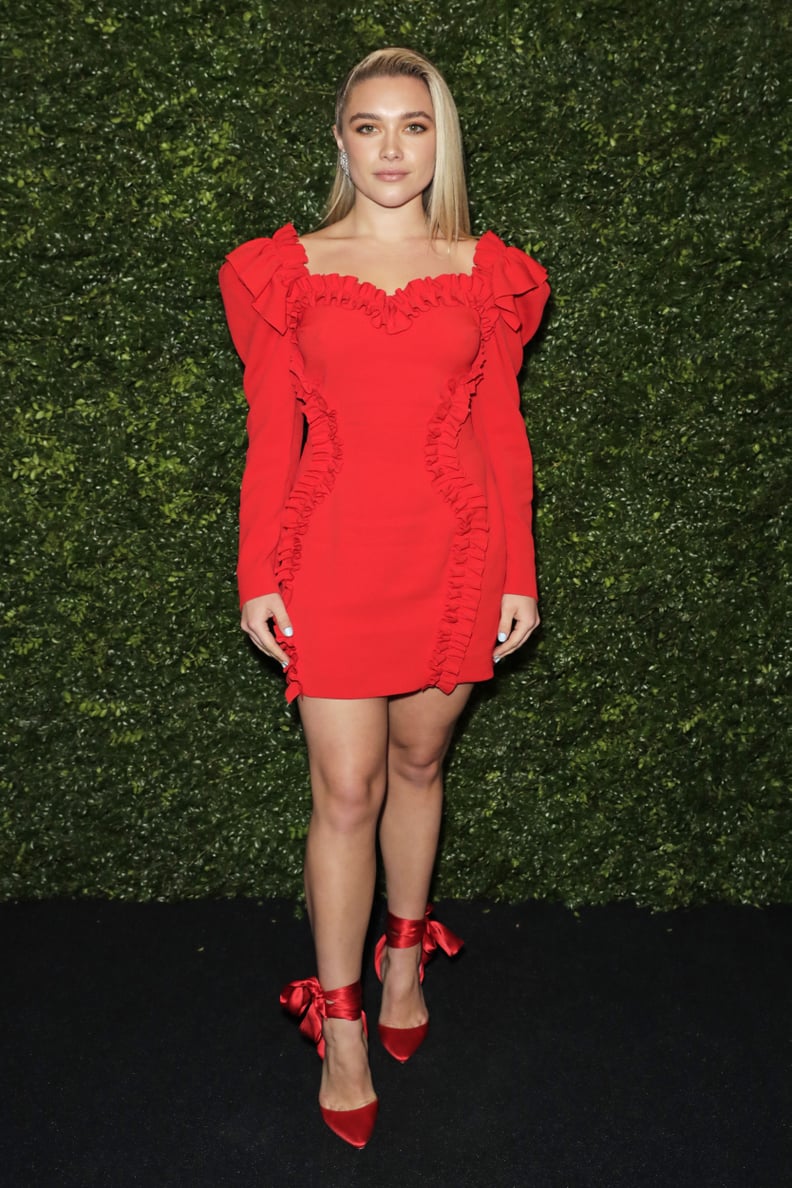 Image Source: Getty/David M. Benett
Florence Pugh has served us quite a few beauty moments over the past few months, and every single one of them manages to keep us wanting more. So, it's no surprise that her latest look has us scrambling for a box of hair dye. Over the weekend, the actor posted an Instagram Story and wrote in text on the screen "Euphoria day means smiley day," and while we too were waiting in anticipation for the hit show's latest episode, Pugh's new brunette hair color is what really caught our attention.
Though Pugh has never shied away from adding a few tweaks to her hair — she did dye the ends of her then-long blond hair a gorgeous pastel purple last June — after cutting her hair into a pixie-mullet a few months ago, she's really packed in the daring hair transformations. From fire-engine red to icy bleach-blond, Pugh has proven to be quite the chameleon when it comes to her hairstyle.
Brown is most likely Pugh's natural hair color, and she may be signaling that she's ready to go back to her roots for a bit, but with the rise of the "expensive brunette" trend, we can't help but wonder if she has yet another hair transformation in store for us in the coming weeks. In the meantime, take a closer look at her brunette hair color ahead.