I Tried Glossier's New Priming Moisturizer, and It's 100% Add-to-Cart Worthy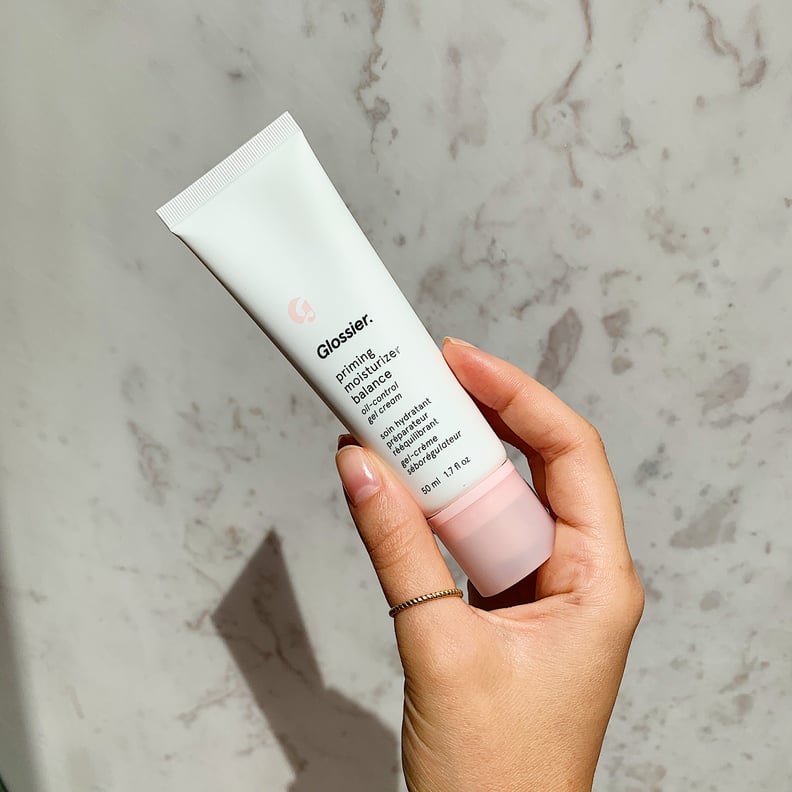 POPSUGAR Photography | Renee Rodriguez
POPSUGAR Photography | Renee Rodriguez
As POPSUGAR editors, we independently select and write about stuff we love and think you'll like too. If you buy a product we have recommended, we may receive affiliate commission, which in turn supports our work.
Glossier just dropped a brand-new product, and I can finally talk about it. I scored a sample that I've been testing over the last few weeks, so when my girlfriends commented on how good my skin was looking over Zoom, I just had to smile and nod like I had no idea why. The truth was Glossier's new Priming Moisturizer Balance ($25) was doing most of the heavy lifting. This primer/moisturizer hybrid is an oil-control gel cream that was designed to "moisturize, control shine, and improve the look of pores," according to its press release. This product is formulated with a few key ingredients: bamboo extract, which has a skin-smoothing effect, and niacinamide and willow-bark extract, which work together to hydrate and improve skin's texture.
Despite the fact that I love Glossier products and the brand in general, I have sensitive skin, so I wanted to make sure this product would work for me. My sensitive, acne-prone skin means I have to be picky about the products I choose to use, especially when they're going on my face. A few hours of wearing the wrong product could mean weeks' worth of breakouts. When I saw that the ingredients included niacinamide, I was pretty much sold. My skin loves the stuff, but I recently had to stop using my favorite niacinamide serum because it made my makeup pill. I had been searching for a replacement, but combining one of my skin's favorite ingredients (niacinamide) plus one of my most-needed skin-care products (moisturizer) meant I may have just hit the product lottery. Little did I know that my favorite part of the product would end up being something I was never expecting.
My delivery arrived in Glossier's signature pink pouch early one Friday morning, and I was stoked that it landed at my front door before I had already completed my morning skin-care routine. I had a few video meetings that day and a couple of after-work Zoom happy hours with my friends, so I decided I would test the product under makeup. After washing my face and applying my favorite serums, I squeezed two pumps of the product onto my fingers and applied it to my face.
The texture was extremely lightweight and airy, and it absorbed into my skin almost immediately. It offered a light hydration, while smoothing my skin into the perfect canvas for makeup. I immediately loved how well it worked with my other products; no pilling whatsoever.
I continued testing it over the next couple of weeks, opting to try it under my foundation and tinted moisturizer. When that went well and there were no breakouts in sight, I decided to try it on its own. I have to admit, I've never purchased anything whose purpose included blurring pores. It isn't something I have ever given much thought to, but it's definitely an effect I noticed with this product. Glossier's Priming Moisturizer Balance is like Facetune in moisturizer form. Let me repeat that: Facetune in moisturizer form. Yep, OK, I'm sold.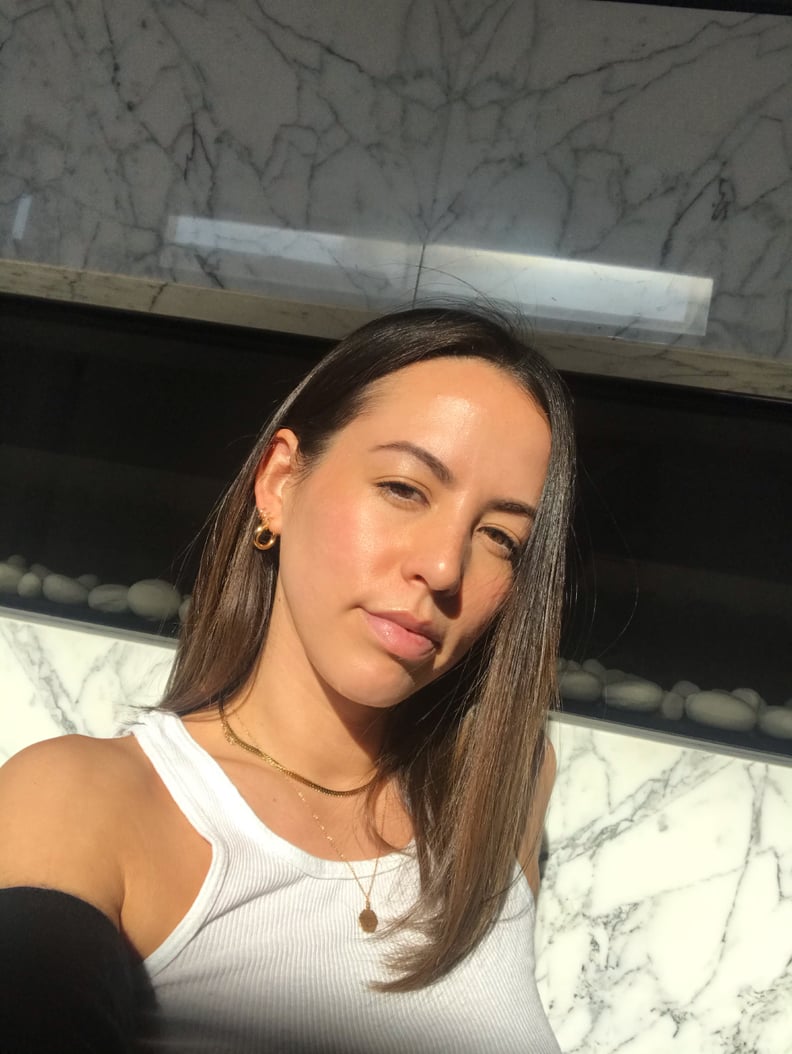 The takeaway: This product is great for under makeup — it turns your skin into a smooth baby's bottom. It's also great for moisturizing and blurring pores on its own, sans makeup. Who doesn't want smoother-looking skin for all of those back-to-back Zoom calls we're on daily? This product has made it to my repurchase list, and for all of you newbies — it's definitely add-to-cart worthy.