Gwen Stefani Launches Her Makeup Brand, GXVE
Gwen Stefani Is "Pretty Confident" You'll Love Her Makeup Line, GXVE
Gwen Stefani cemented herself as a beauty icon decades ago, so when news finally broke that she was coming out with her very own beauty brand, the collective response from fans and the greater public was "about damn time." Now, the wait is finally over: GXVE is here.
The line, which is pronounced "give" (the "GX" spelling referes to how the artist signs her name), is the result of Stefani's life-long love of makeup, which started way before her relationship with music. "I was such a girly girl playing house with Barbie," she tells POPSUGAR. "Nowadays, people are almost ashamed to say that they [played with dolls] if they're a girl, but it was just born in me. I feel like I balanced that out by being in a band with all guys for the rest of my life and having all boys surrounding me."
In high school, Stefani took a home-economics class that introduced her to the basics of makeup application. When she was old enough, she quickly became the go-to person at school when someone needed a makeover. She had a knack for it, which later translated to a job as a department-store makeup artist. She became hooked on the ability to transform people, both physically and emotionally, through makeup.
"I feel pretty confident that people can trust me on this," Stefani says. "This is what I've done my whole life. I know I'm good at it."
It was around this time that she developed her signature look: cat-eye liner, sharp brows, and red lipstick. "I really think back to makeup and the trends that were happening when they were so impactful in my life," Stefani says. "Like the first time I wore red lipstick was because my grandma had given me for Christmas one of those tubes that has 10 colors in it . . . I just remember putting it on." In that moment, she knew she'd found the beauty look she would wear for the rest of her life. "I just wanted someone to notice me," she says. "I think every human being feels like that, especially when you're a teenager."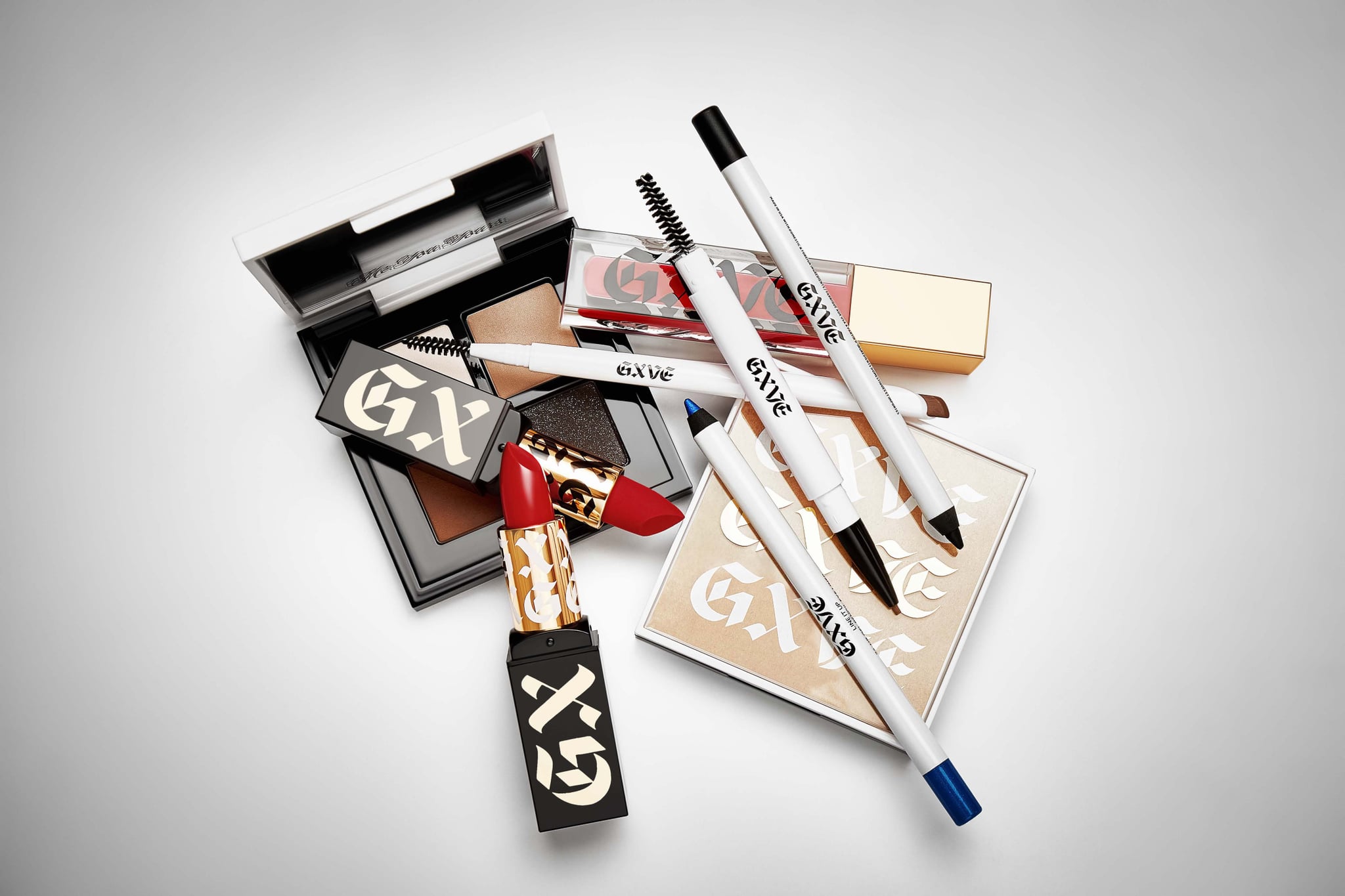 When it comes to her makeup today, her philosophy is still "enough is never enough." That's why, despite the many celebrity beauty brands that have hit the market in the last two years, she had no hesitations about bringing GXVE into the fold. "I feel pretty confident that people can trust me on this," Stefani says. "This is what I've done my whole life. I know I'm good at it."
It turns out that she's been doing a soft launch of GXVE before our very eyes. While shooting "The Voice" during the COVID-19 pandemic, she was in the early stages of product development and did her own makeup for the show. "I did my own makeup all those seasons [of "The Voice"] that were taped during COVID," she says. "I've done my own makeup for every single concert I've pretty much ever done in my entire life."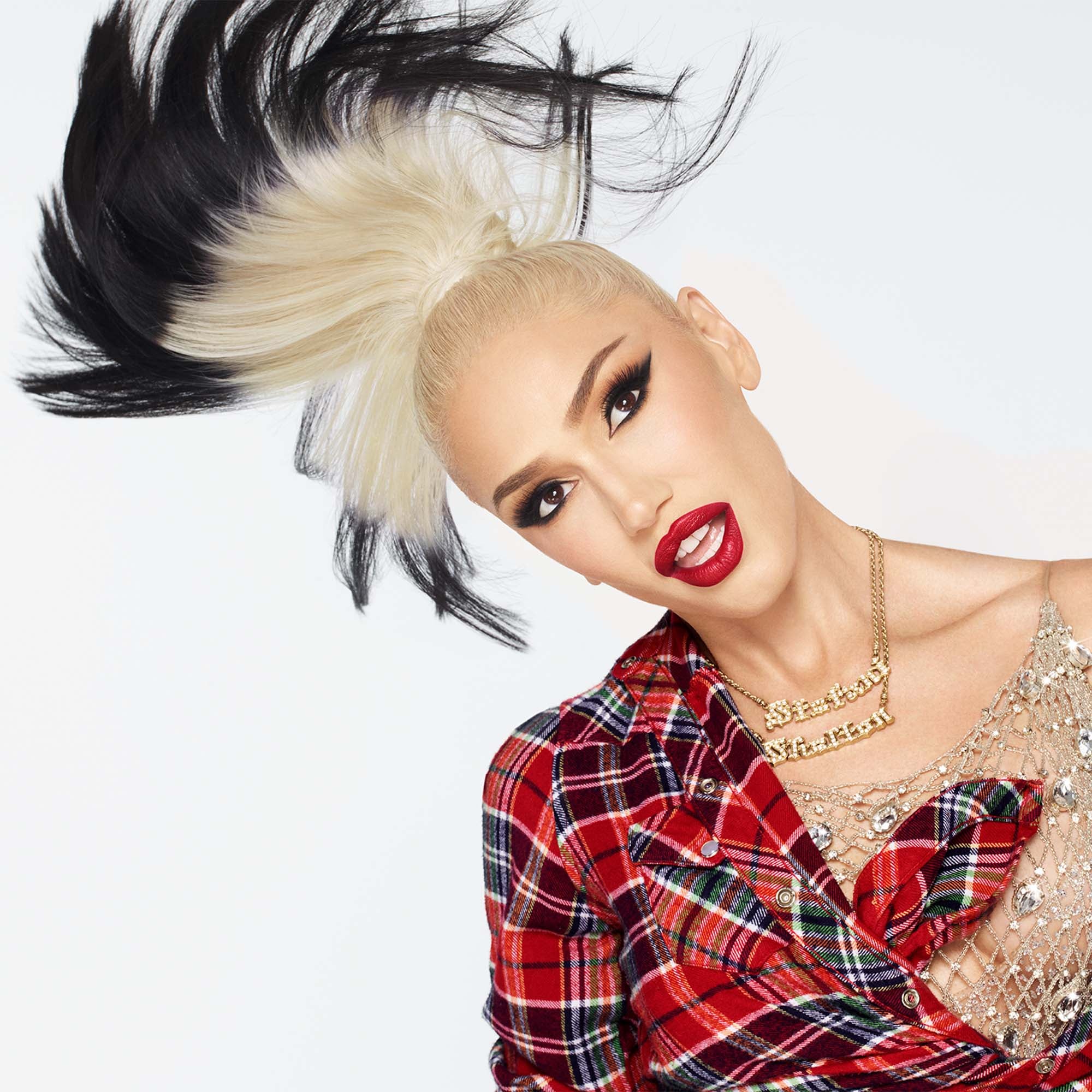 Although she wasn't on tour while taping "The Voice," she was putting GXVE's products through rigorous testing at home: "It was fun because we were able to play a lot." Then, just last week, she wore one of her red matte lipsticks during a performance. "It was amazing on stage."
GXVE's debut collection features eight products in total: three lipsticks (all in her signature red hue), eyeshadow quads, liquid eyeliner, two brow products, and a primer. The price point ranges from $21 to $48, and it's available exclusively to shop on GxveBeauty.com and at Sephora. And if you're trying to decide whether it's worth the buy, Stefani says with confidence, "If you like makeup, you're going to like it."
Image Source: Courtesy of GXVE