Hailey Bieber's Glazed-Doughnut Nails in Purple Chrome
Hailey Bieber Gave Her Famous Glazed-Doughnut Nails a Pastel Twist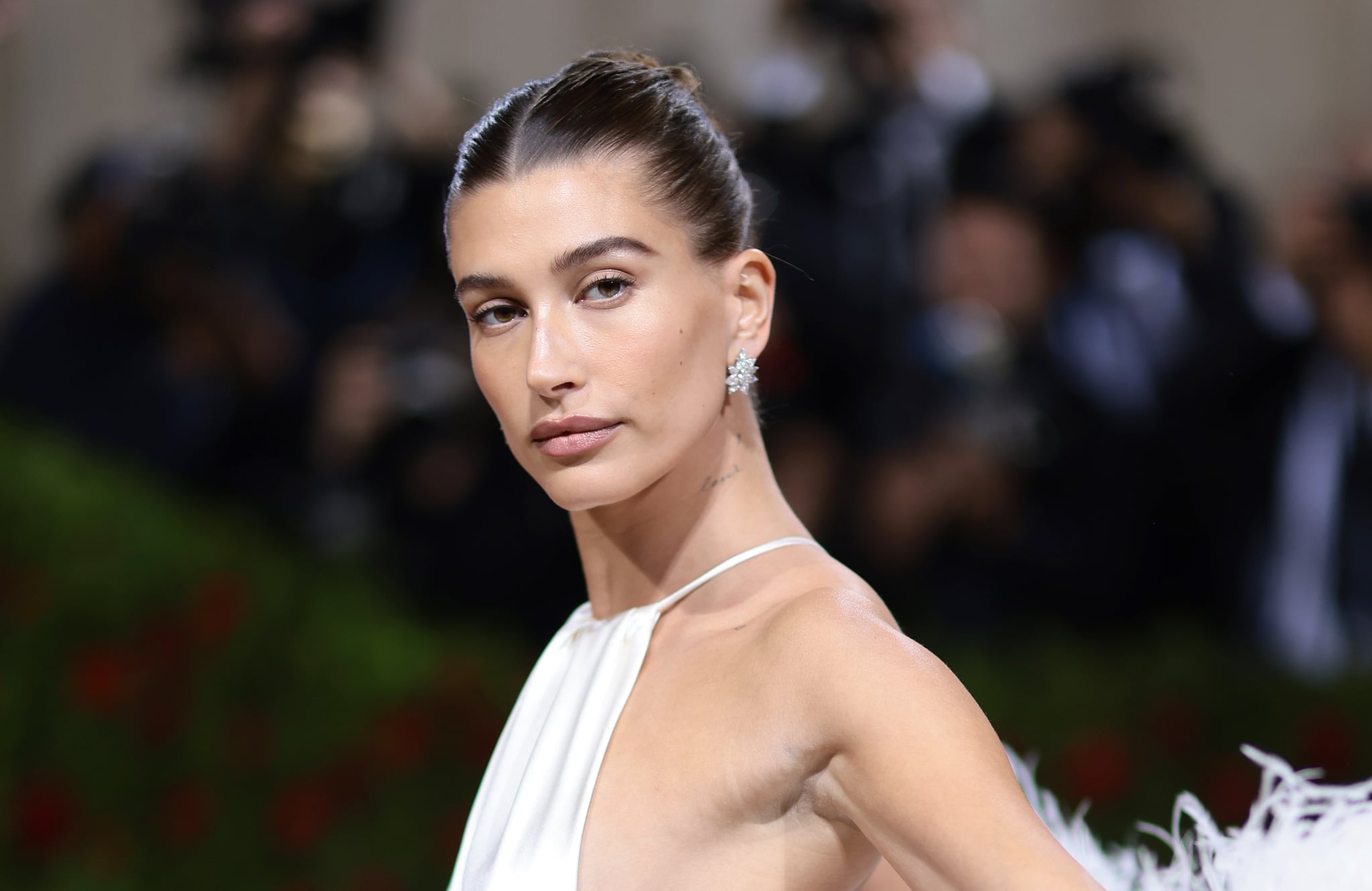 Image Source: Getty
Thanks to TikTok, everyone has been getting glazed-doughnut nails, made famous by Hailey Bieber and her manicurist, Zola Ganzorigt. While the popular minimalist manicure simply looks like a sheer, pearl polish, it's actually achieved with a chrome powder layered on a light-pink gel color. As people rushed to their nail salons to try out the viral look, Bieber has already moved on to a fresh set of nails: lilac chrome nails that appear to be a twist on the glazed-doughnut trend.
On Sunday, the Rhode Beauty founder posted a TikTok sharing her adorable purple floral bikini and low-rise pants, offering a zoomed-in look at her matching sheer, lilac-colored nails. "Cute lil summer details," she wrote alongside grape and purple-heart emoji. Upon closer observation, it appears Bieber's nails are her usual long almond shape with chrome powder topped over a light-purple base polish, likely created by Ganzorigt. Earlier this month, Bieber sported a similar twist on her nails: neon green with chrome.
Bieber first debuted glazed-doughnut nails at the Met Gala back in May, almost by accident while working with Ganzorigt. After applying one coat of a baby-pink polish, "[Ganzorigt] was like, 'Do you wanna see it with the chrome dust?'" Bieber previously told POPSUGAR. "I've done chrome before, but I had never done it with a thin coat of polish before — and as soon as we did it, I was like, 'I'm sticking with this. This is my new phase.'" Get a closer view of Bieber's latest nail transformation ahead.