Half Magic Is Here: "Euphoria"'s Makeup Head Just Launched Her First Beauty Brand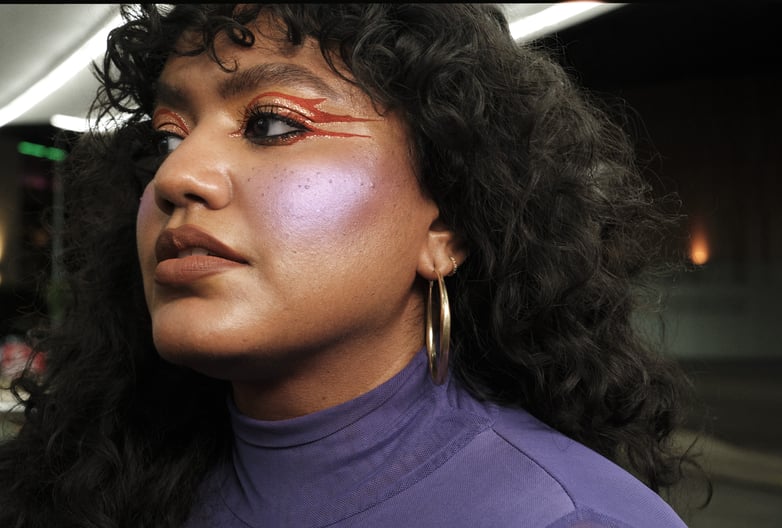 Half Magic
Half Magic
As POPSUGAR editors, we independently select and write about stuff we love and think you'll like too. If you buy a product we have recommended, we may receive affiliate commission, which in turn supports our work.
Sorcery. Enchantments. Illusions. There's nothing real about magic — not usually. That's what makes it so entertaining, right? That you, most of the time, have no idea what's going on, but you sit and clap through it anyway. This is usually how the audience feels while watching "Euphoria." While no real necromancy goes on during the HBO drama, the makeup looks that have made it famous resemble magic. To the average person who probably uses no more than a little black eyeliner and lip balm, the colorful concoctions created by the show's department head, Doniella Davy, look magical; re-creating them feels like wizardry. Now, she's leveling the playing field with her first beauty brand, Half Magic.
To be clear, this brand isn't a straight-off-the-screen "Euphoria" makeup line. Although it is supported by A24, the studio that produces "Euphoria," it's Davy's brainchild; it's years of expertise rolled into easy-to-use pigments, double-sided lip liners, and even, yes, face gems. Half Magic is filled with vibrant light-reflecting textures, but it's not so intimidating that an amateur might feel turned off. Depending on how you use the products, you can create a simple (albeit colorful) look.
Half Magic is filled with the kind of products that could awaken even the most jaded beauty-lover, but the formulas aren't the best part. Knowing how inaccessible many beauty products can be, it's an added bonus at the affordable price range (the most expensive product, a lip kit, is $26, while the least expensive is $10). Ready to explore? Ahead, find every product you can shop from Half Magic.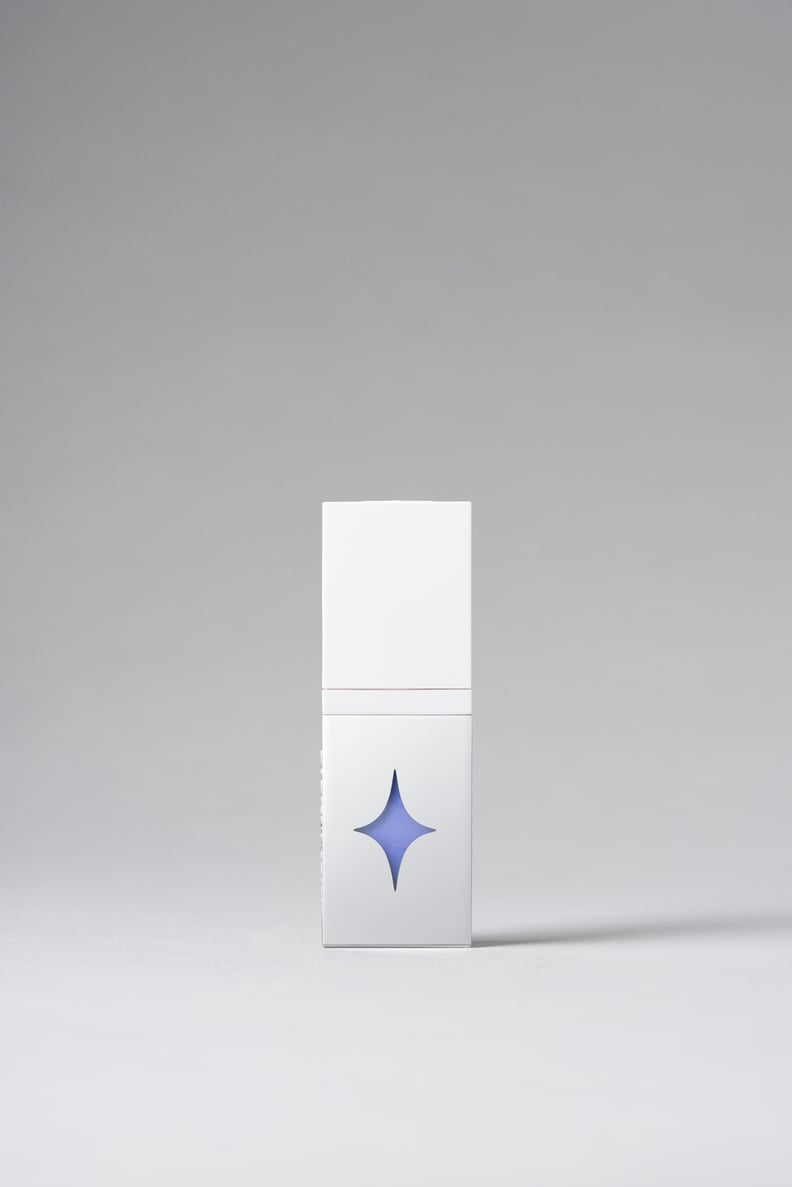 Chromaddiction Matte
You can't build a house without a foundation, and the Chromaddiction ($24) collection is exactly that for Half Magic. While all of the products beg to be played with, it's these matte liquids that fit seamlessly into anyone's routine — whether they'd consider themselves experimental with makeup or not. Davy says you can use these all over the lid or, when used with a brush, as liquid liner. The most important thing to know is that they dry quickly — and are stubborn to remove — so plan accordingly.
This collection includes four shades total: Sky Juice, a cool-toned periwinkle; Burn It Down, a fiery orange; We Are Aliens, a slime green fit for Nickelodeon; and Wild Caught, a punchy coral.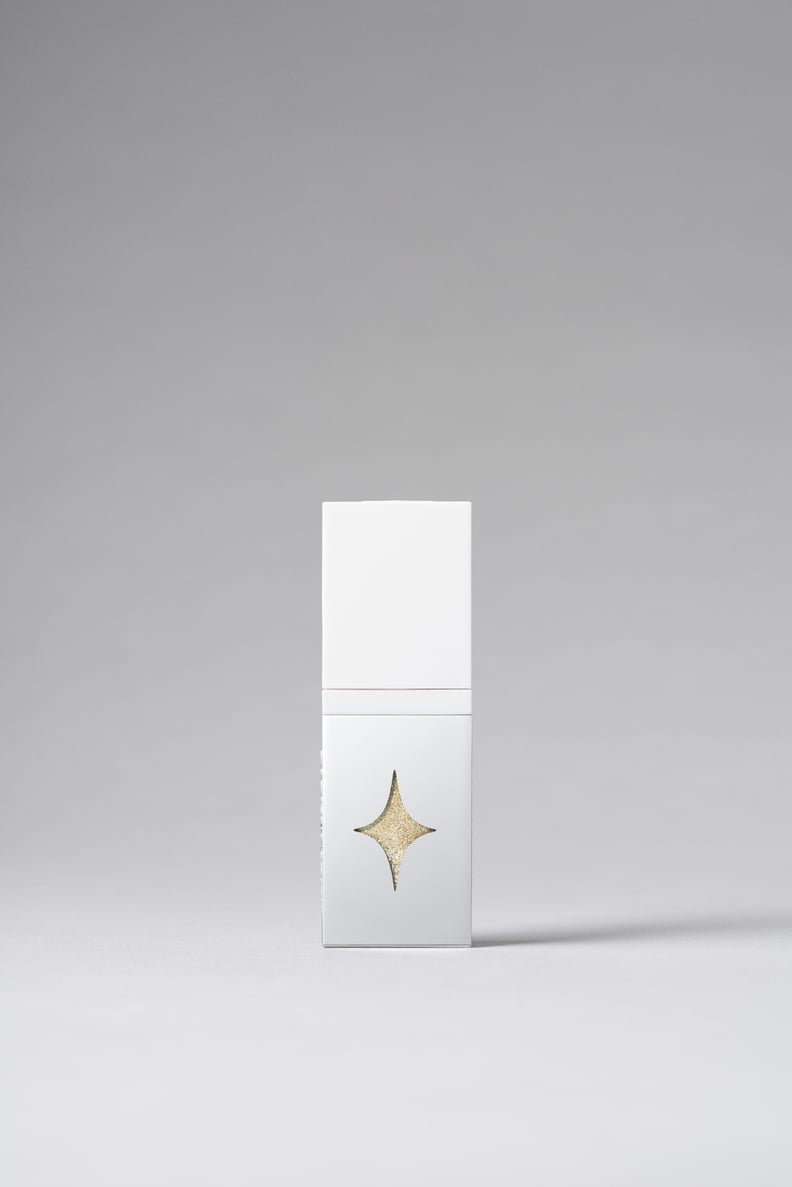 Chromaddiction Shimmer
If you've watched even one episode of "Euphoria" you know that lighting is everything, and it would be an understatement to call Davy an expert in light-reflecting makeup. The remaining four Chromaddiction Shimmer ($24) shades all feature fine transfer-proof glitter that sparkles like a disco ball on your lids. These are buildable, so you can layer the formula on top of a matte shade or wear it by itself. Here, you can find four shimmer shades: A.S.M.R., a Champagne glitter; Main Character, a Barbie pink; No Shame, an iridescent orange; and Spirit Guide, a color-shifting blue that also looks purple, depending on where you're standing.
The colors are mystifying, but devoted makeup-lovers will take note of the applicator. It's angled and tapered, made specifically for getting in those hard-to-reach places on the eye without making a mess.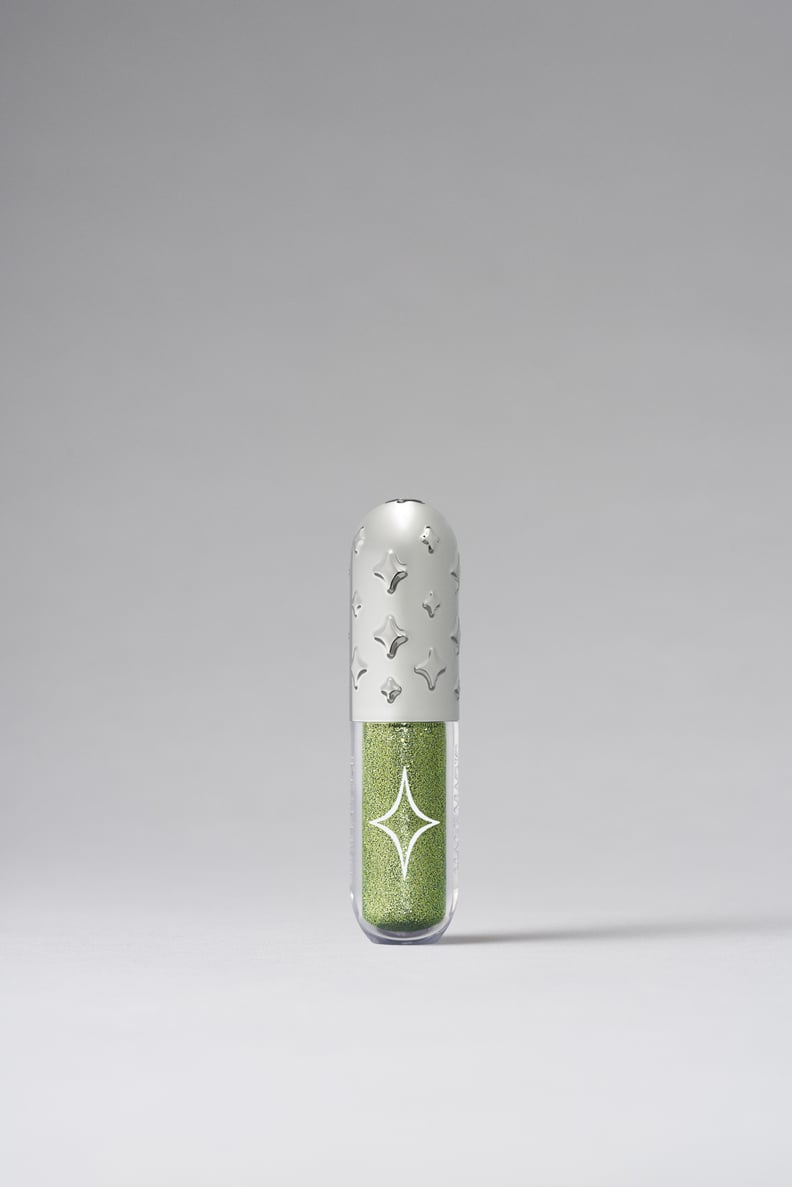 Glitterpill
The Glitterpills ($20) are not the same as the shimmer Chromaddiction shades. Instead, these electric pigments don't offer a lot of color, but they do supply loads of glitter. Think of these as makeup top coat. While they can definitely be worn alone, they look extra special when applied on top of an opaque pigment or, you know, more glitter, if that's your vibe. Warning: these are blinding and come to life as you move. There are four shades total: Goblin, a mossy glitter; Microcosm, an iridescent silver; Money, a nugget gold; and Neptune Daddy, an under-the-sea blue.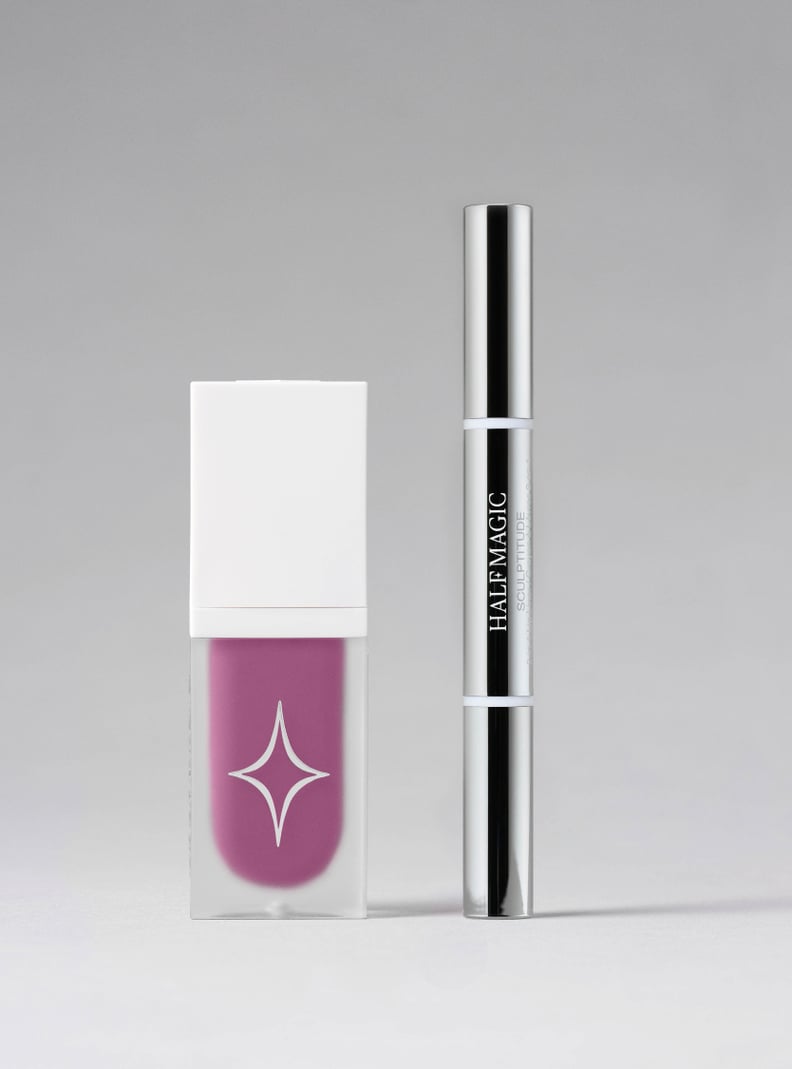 LipTrik Kits: Mouthcloud and Sculptitude Liner
Davy launching a lip kit? Not on our bingo card. In fact, we haven't heard those two words together since 2017, but Davy's remix on the old trend, called the LipTrik ($26), features a double-sided lip liner, Sculptitude, and a whipped matte lip cream, Mouthcloud. There are two Mouthcloud shades — Angel Rave, an orchid fuchsia, and Magic Brownie, a neutral brown — and four Sculptitude shades paired to complement one another: Honestly, Yes, a candy-pink, is paired with Don't Be Confused, a sky blue; and I Have Needs, a warm beige, is paired with I'll Pray For You, a rich cocoa.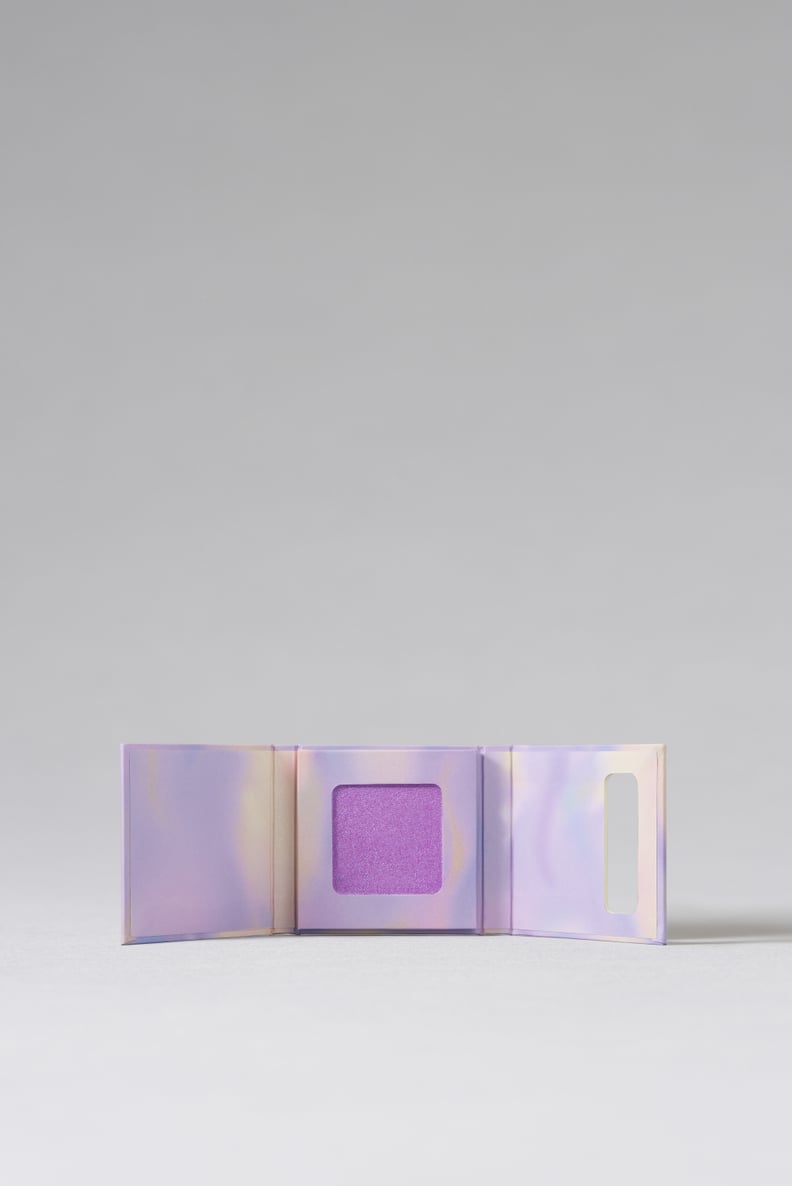 Light Trap
Half Magic isn't only about the eyes, although technically this product could be used there, too. Light Trap ($20) is a buttery powder formula packed with duo chrome pigments that magically shift in the light. Available in two shades — Spiritually Complex, a sparkling purple, and Enter the Glow, a golden peach — these buildable formulas are vibrant and flattering no matter where you apply them.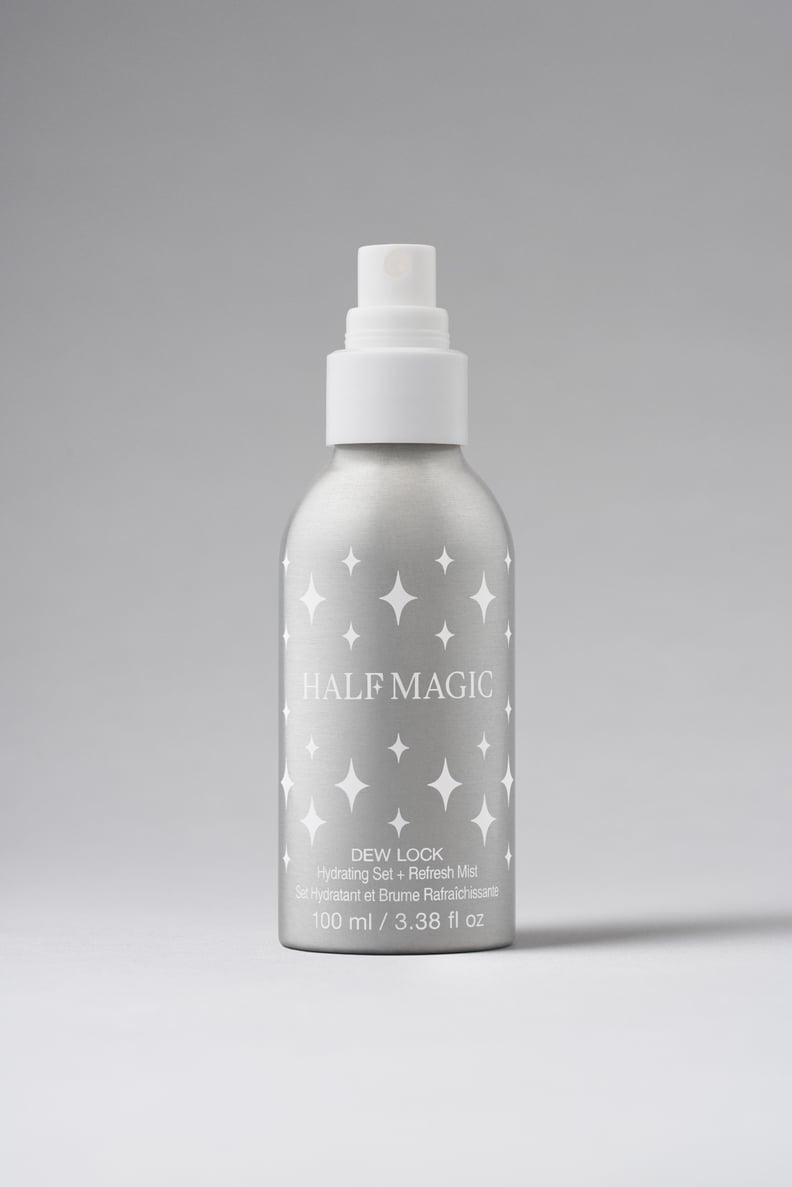 Dew Lock
Do you often fear that your makeup will melt, or worse, begin to separate and dry out after just a few hours of wear? Dew Lock ($20) is here to help. This two-in-one mist uses glycerin and niacinamide to lock in moisture and protect the skin barrier, so makeup can actually look fresh for hours (12, to be exact). Davy says you can also use this mist to wet a sponge before applying makeup for a bold payoff.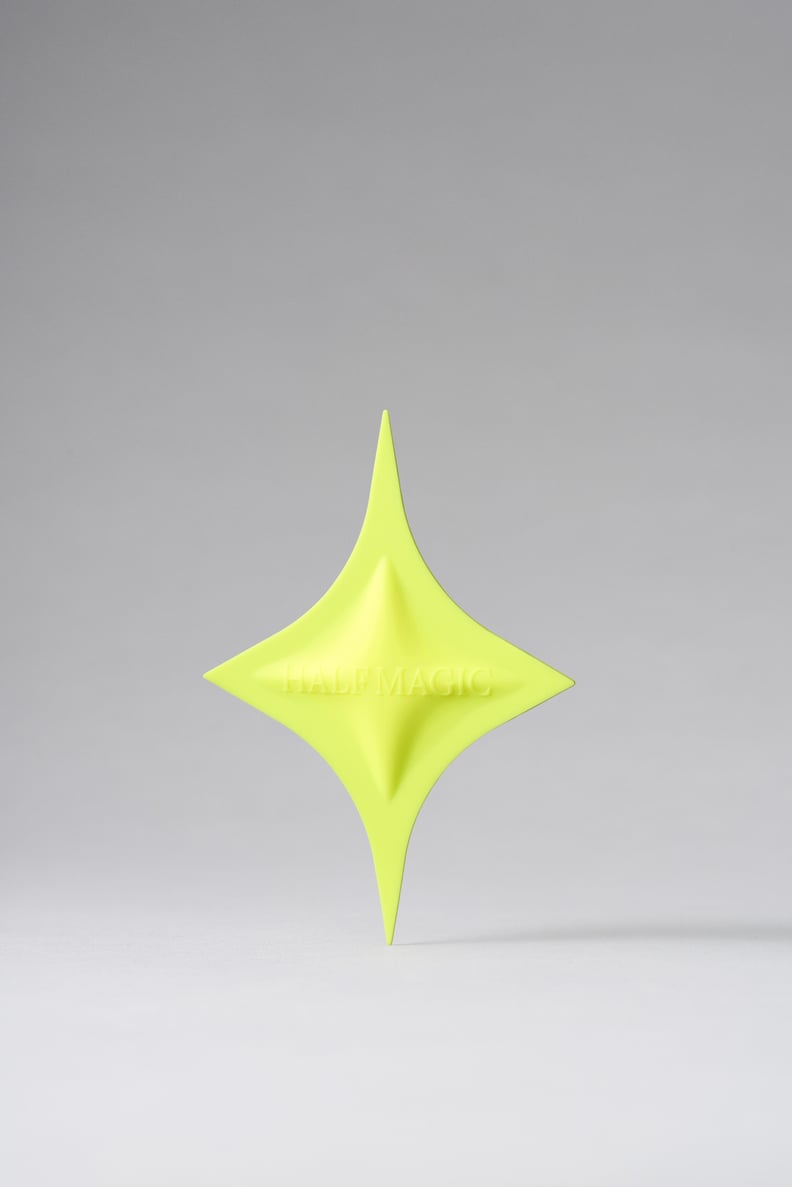 Wing Magician
Davy doesn't have an online master class for creating the perfect Maddy wing, but she does have the Wing Magician ($10), this silicone tool that essentially does all of the hard work for you. Like bumpers at the bowling alley, you can expect the Wing Magician to make you a pro in no time.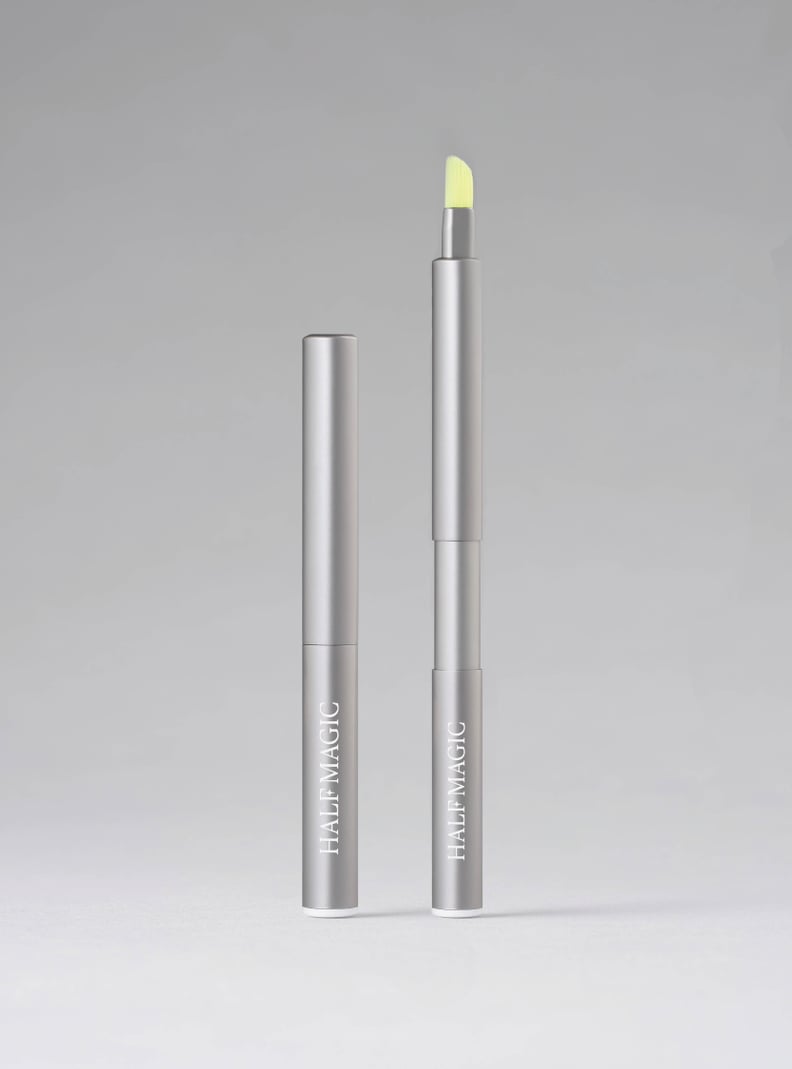 Precision Eyeliner Brush
"It's almost like an ergonomic take on an eyeliner brush," Davy says. "This really hugs the contours of your eyelid." Davy especially loves the Precision Eyeliner Brush ($12) because it makes doing eyeliner on herself — and other people — more comfortable, specifically when looking to add liner to the inner corner. Bonus: it's retractable.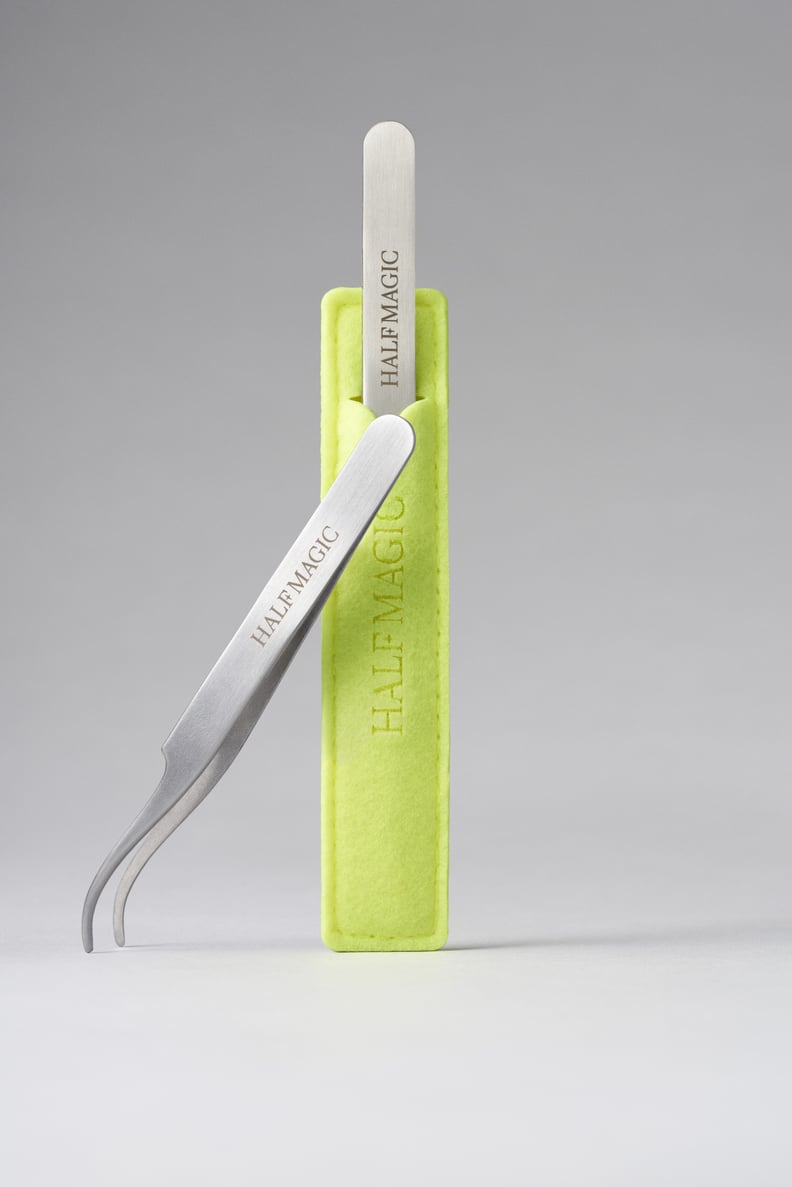 Adornment Tweezers
These are not to pluck stray eyebrow hairs; these Adornment Tweezers ($14) are to apply gems. The curved talons make the normally totally tedious process a breeze. Speaking of gems . . .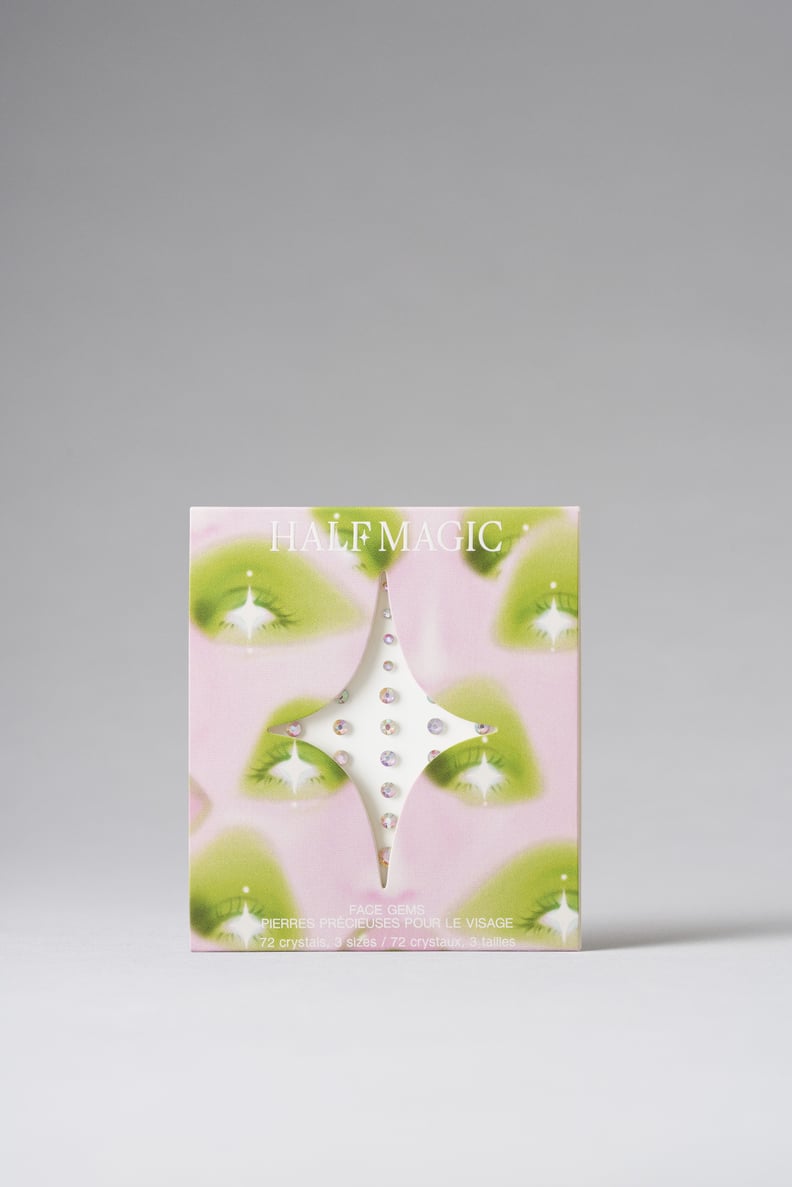 Face Gems
Would this be Davy's brand if face gems ($12) weren't included? To give fans options, Davy created four sets of face gems — classic crystal, iridescent sparkle, solid neon, and metal studs — all of which require zero glue to stick to skin. All you need is a pair of tweezers and, well, these.