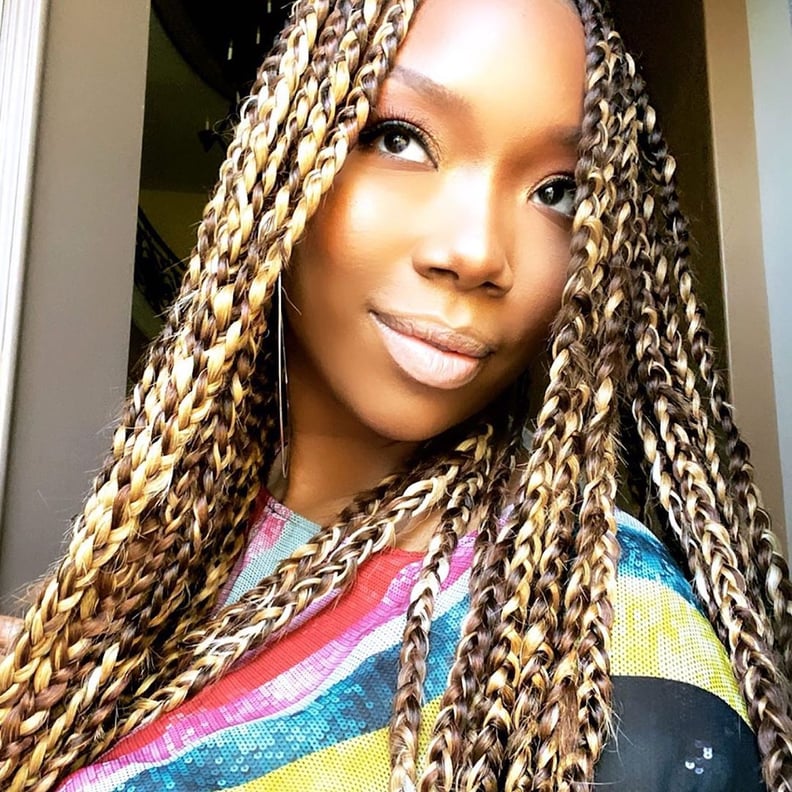 Even though summer is set to end soon, the braid trends that ruled the season are still going strong. That includes hippie braids, which we've seen all over our Instagram feeds for the last few months and even on some of our favorite celebs.
In case you're unfamiliar with them, hippie braids are another name for bohemian box braids, which are just box braids with undone, wavy ends. Singer Brandy was spotted wearing them during her Verzuz battle with Monica back in August, but it appears that she — and everyone else on our timelines — has been wearing the style for the last few months. Also called goddess box braids, this look was predicted to be one of the biggest braid trends of the summer.
"This is a newer version of box braids where there are hairs left out of the braid for a more casual undone-yet-cool look," celebrity stylist Annagjid "Kee" Taylor previously told POPSUGAR. "Most of us who get box braids actually wait for that moment where the hairs start to come out a bit and we can wear the style with baby hairs. This style is almost a blend of faux locs and goddess locs, so there's a timeless vibe to it while it still feels really modern and fresh."
Hippie braids can also be accessorized with rings and hair jewelry to add something a little extra to your look. If you're more of a visual person, check out some of our favorite hippie braid looks ahead.