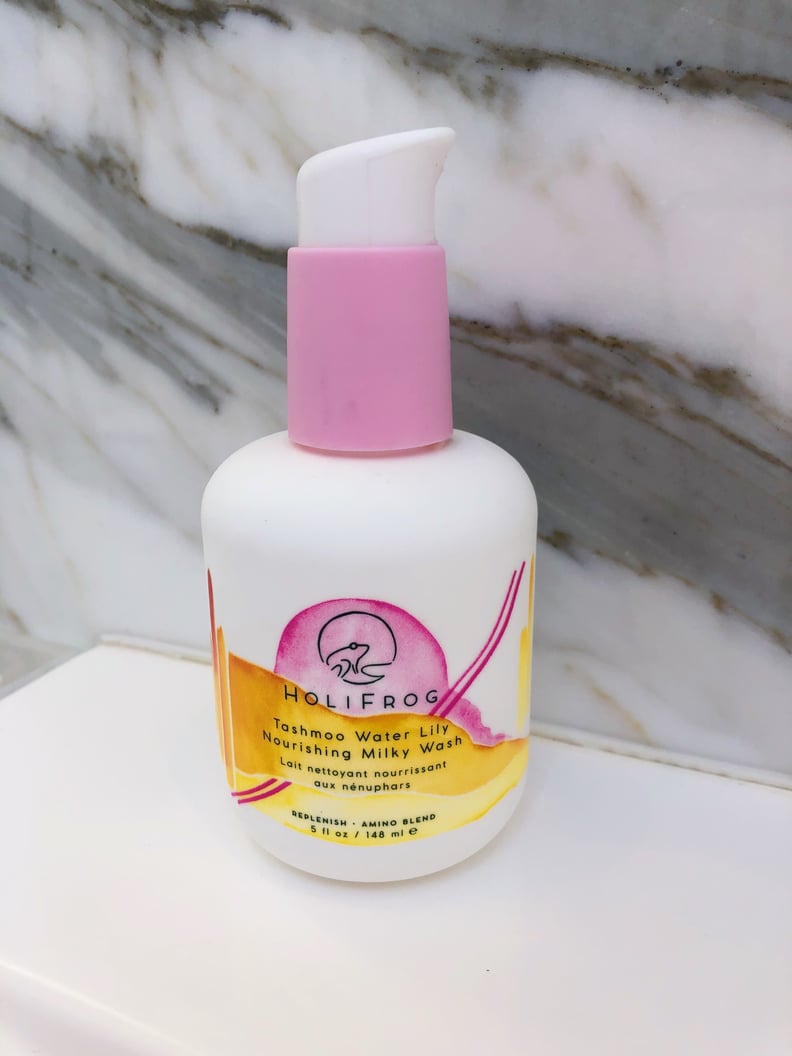 POPSUGAR Photography | India Yaffe
POPSUGAR Photography | India Yaffe
As POPSUGAR editors, we independently select and write about stuff we love and think you'll like too. If you buy a product we have recommended, we may receive affiliate commission, which in turn supports our work.
I have sensitive skin, and my aesthetician told me I had to be very particular with my face washes, because lots of them would irritate me or break me out. Because of this, I am hesitant to experiment with new cleansers, and if I do, they go through a strict trial period. However, I've been really liking the HoliFrog Tashmoo Water Lily Nourishing Milky Wash ($38), and I'm not the only one.
The cleanser is a lightweight, creamy formula that doesn't strip the skin or make it feel tacky. I have combination skin that's very sensitive, so I don't usually gravitate toward cream formulas, but this one feels nourishing and lovely on my skin, not too heavy or thick. I use it at night as the second step in my double-cleanse routine, and in the morning when my skin feels clogged or after a workout. If you've got dry or sensitive skin, give this cleanser a try, but you don't have to just take my word for it. I've seen Sofia Richie post about this cleanser as her favorite on her Instagram Stories, and Hailey Bieber talked about it in her nighttime skin-routine video, and they both have gorgeous skin. Plus, I live with my brother, and on more than one occasion, I've found that this cleanser mysteriously turns up in his bathroom. Guess it's time to buy another bottle.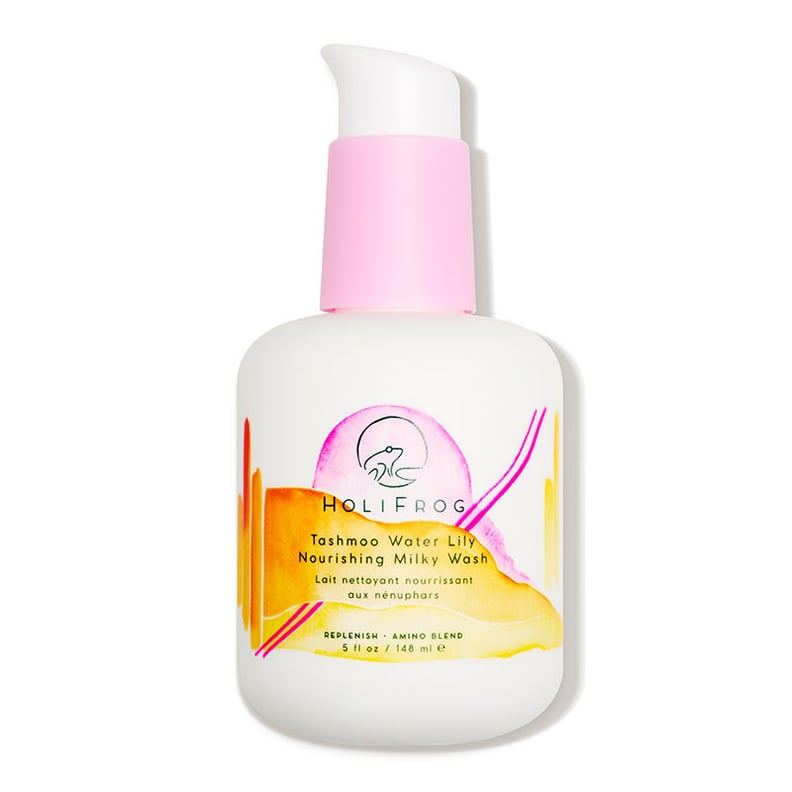 HoliFrog Tashmoo Water Lily Nourishing Milky Wash
Getting Ready For Bed | My Skincare Routine With Hailey Rhode Bieber