POPSUGAR
/ paid content for /
e.l.f. Cosmetics
How My Makeup Shopping Habits Changed After Lockdown
I Cleaned Out My Entire Makeup Stash This Year, and I'm Surprising Myself With My Restock Purchases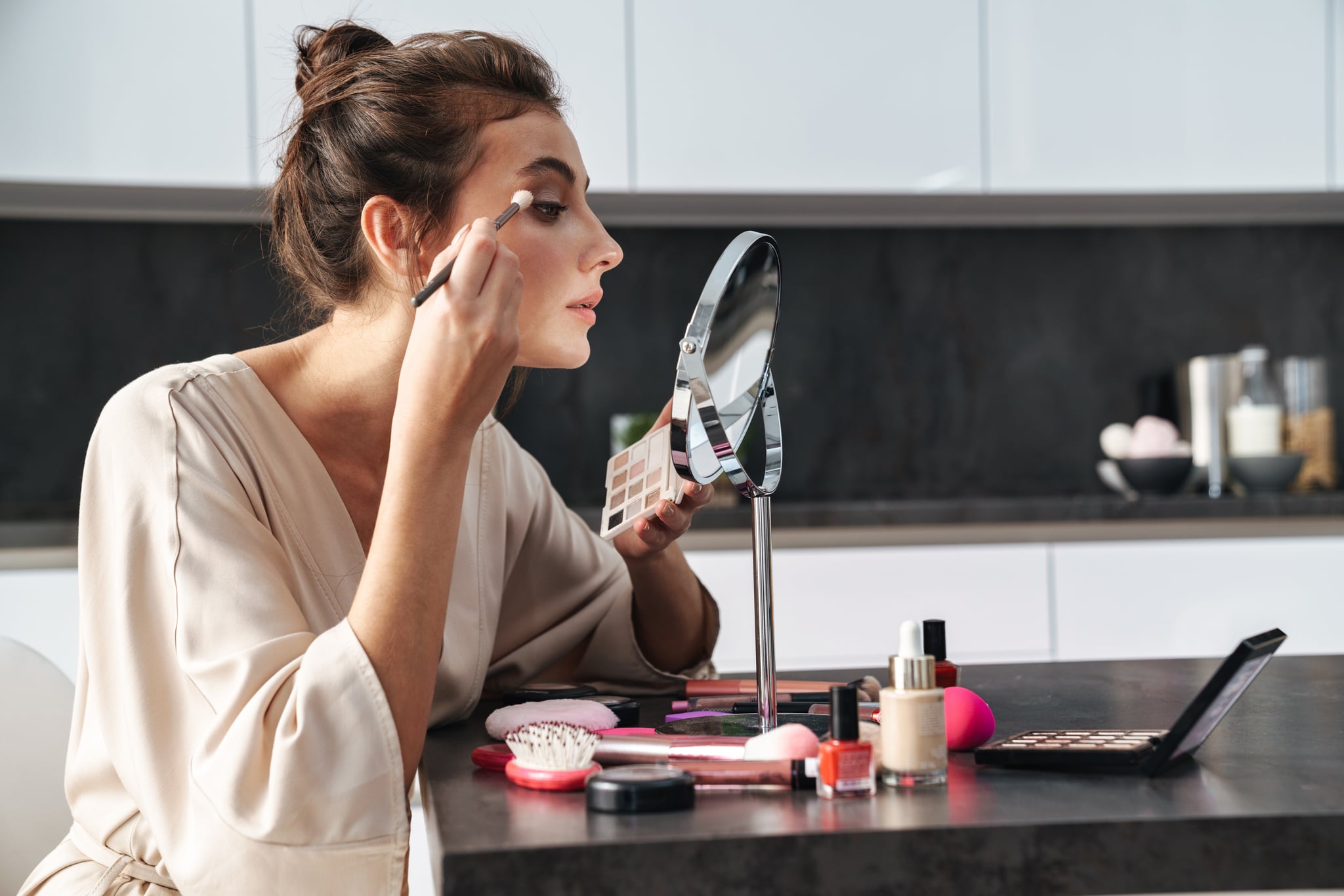 Spring cleaning my makeup stash was a chore that absolutely had to be crossed off my to-do list this year. The expiration dates on most (if not all) of my products had clearly passed, and I even noticed separation in some formulas and even texture changes. I also hadn't touched approximately 90 percent of my makeup while in lockdown and social distancing. The purge was essential.
Because the majority of my products had to be tossed, I was left with some obvious holes in my routine. As I was replacing the basics (concealer, mascara, brow gel), I started gravitating toward product categories that I've basically ignored for the past three years. While shopping, I found myself gazing at metallic colored eyeliner, bronzers, blush, sparkly lip gloss, and full-coverage foundation.
My routine has always been fairly minimal and focused on covering up dark circles and enhancing my brows and lashes — and I had to ease myself back into doing that after a year of no plans, too. So, as you can imagine, the products that were catching my eye (and making my shopping cart) were truly surprising.
I fully expected to have buyer's remorse once getting a few of my new products home, but all I felt was anticipation and an eagerness to get the products out of the box and onto my face.
My summer calendar is packed with happy formal events, but I don't think that's what's fueling my new desire to wear more makeup or experiment with different looks. I could give credit to the gorgeous beauty looks I see on Instagram and TikTok daily, but again, I don't feel confident that's the source of my makeup motivation.
The theory I've given the most validity to is that, after a year of not wearing anything on my face, I don't feel any external pressure to apply makeup at all. I got comfortable not wearing it, and now, breaking out my makeup bag and playing around with eyeshadow and foundation feels like an enjoyable activity again — like how it used to feel when I was younger.
There's probably more to it than that, but I'm not spending too much time questioning. I've got bronzer to blend after all.