As POPSUGAR editors, we independently select and write about stuff we love and think you'll like too. If you buy a product we have recommended, we may receive affiliate commission, which in turn supports our work.
When word got out that Jennifer Lopez is launching a makeup line with Inglot, the internet damn near had a collective heart attack. After all, the 48-year-old singer, dancer, and actress has been a certifiable beauty muse for more than 20 years, and I swear this woman ages in reverse.
Along with her timeless complexion, J.Lo's known for her "glow." Though that look includes ample amount of highlight and contour, it's not overdone, and you'll never find Jenny from the Block looking streaky. In fact, if you played a word association game with Jennifer's name, I'd wager "bronzer" would be one of the first things you blurted out.
That now-iconic look comes courtesy of her longtime makeup artist Scott Barnes. During an intimate event in Las Vegas celebrating the launch of the J. Lo x Inglot Collection (which drops on April 26), Scott took us through a master class in How to Glow Like J.Lo 101.
On Contour Tips:
Scott Barnes: You should usually contour with products that are two shades darker than your base skin tone. It also depends on your skin tone, too. Sometimes, contouring looks weird on blondes. If you have platinum hair and you do a warm contour, it looks a little dirty or muddy. So if you're a blonde, find ashy tones to use for your contour. You still get the sculpting, but it looks like more of a shadow than a tan. I always put a bit of contour on the hairline, too. And I contour under foundation. That gives your base a little something to grab on to.
On Applying Blush So It Looks Natural:
SB: I use foundation brushes for blush, too. The brushes are round, so it doesn't apply streaky. Most people brush in a straight diagonal line down the cheeks, but I put it on in circles over the apples. Another place I love to put blush is around the lips to plump things up.
On How It's Possible to Wear Highlighter in Your Day-to-Day Life and Not Look Too "Instagramy":
"So many times you'll see a girl who says, 'My highlight is on fleek!' And it's like, "No, girl, you can see it from space.'"
SB: So many times you'll see a girl who says, "My highlight is on fleek!" And it's like, "No, girl, you can see it from space." It's a beacon in the night. It's too much. If I see the highlighter before I see you, it's a problem. It should be a glow. A good way to work a highlighter is to round it into the skin a little bit. You don't do the stripe. That's a weird Instagram thing I do not do. I like to hit a little bit on the jawline, too, because when you turn, it's so beautiful when you see a woman's neck, and it's sculpted. When you see a little bit of shimmer, and that jaw is strong, it's so pretty.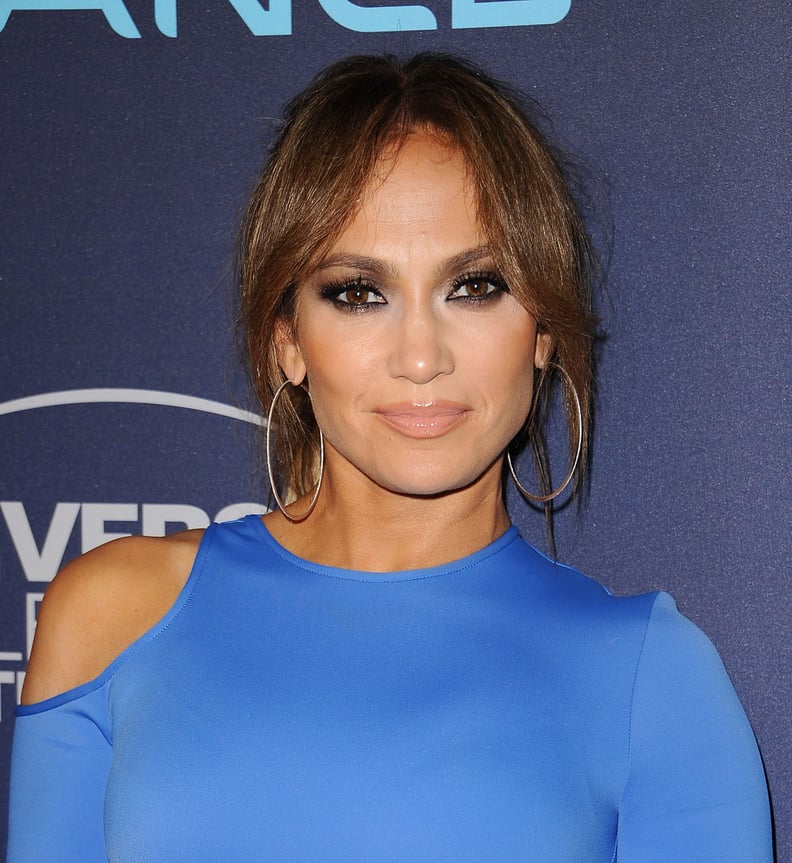 On Keeping J.Lo's Makeup on During Her Vegas Shows:
SB: When we do the show, Jennifer does 12 costume changes altogether, and she does makeup changes, too. A minute and 30 seconds is the longest change we have. We do her makeup together while they change her clothes. She'll do her lips, and I'll do the rest. She'll just grab the tube of lipstick and put it on. The show is so intense, and she works so hard that I have to keep reapplying her makeup. It looks like we're on speed if someone were actually watching what's happening. You would be afraid if you saw it. I use Inglot HD Powder ($18) to keep it all together.
On Building a More Inclusive Beauty Industry:
"Makeup can't just be for the white woman with two kids. There is more in the world than that."
SB: I think color ranges are getting more diverse. For so long, everything was skewed toward white skin. During my career, I heard so many brands say, "Start off with these 10 shades, and we'll bring the dark shades out later." I was like, "That is so rude!" I used to stand in these development meetings and fight for that. There are a lot of women out there who I love who are Indian and black and more. They need beauty too! It can't just be for the white woman with two kids. There is more in the world than that. In the first book that I wrote with Jennifer on the cover [About Face: Amazing Transformations Using the Secrets of the Top Celebrity Makeup Artist], I took women from every ethnic background, color, age, and I said: you are beautiful. Jennifer and I share that same philosophy. I think we connect on that cerebral, core issue that is everybody has the opportunity to be the best possible version of themselves. That is how she and I have kept our friendship for so long, because we have kept that bond.
On Meeting J.Lo:
SB: The first day I met her, I did an InStyle cover with her. This was before the J.Lo movement. So I'm doing this cover, she walks in, and she's got on jeans, a big huge turtleneck, and bomber leather jean jacket. It looked like a jean jacket, but it was leather. And aviator sunglasses. She didn't have a stitch of makeup on, but she looked stunning. I was like, "OK, how am I going to make this girl look prettier?" That was the challenge right there. I looked at her, and I was like, "I'm going to make you look like how you look now, but for the camera." And she went with it. That's what was so interesting to me out of all the celebrities I worked with, she was the one who was like, "Yeah, just do whatever." Sometimes it was a hit, sometimes it was a miss, but she wore it.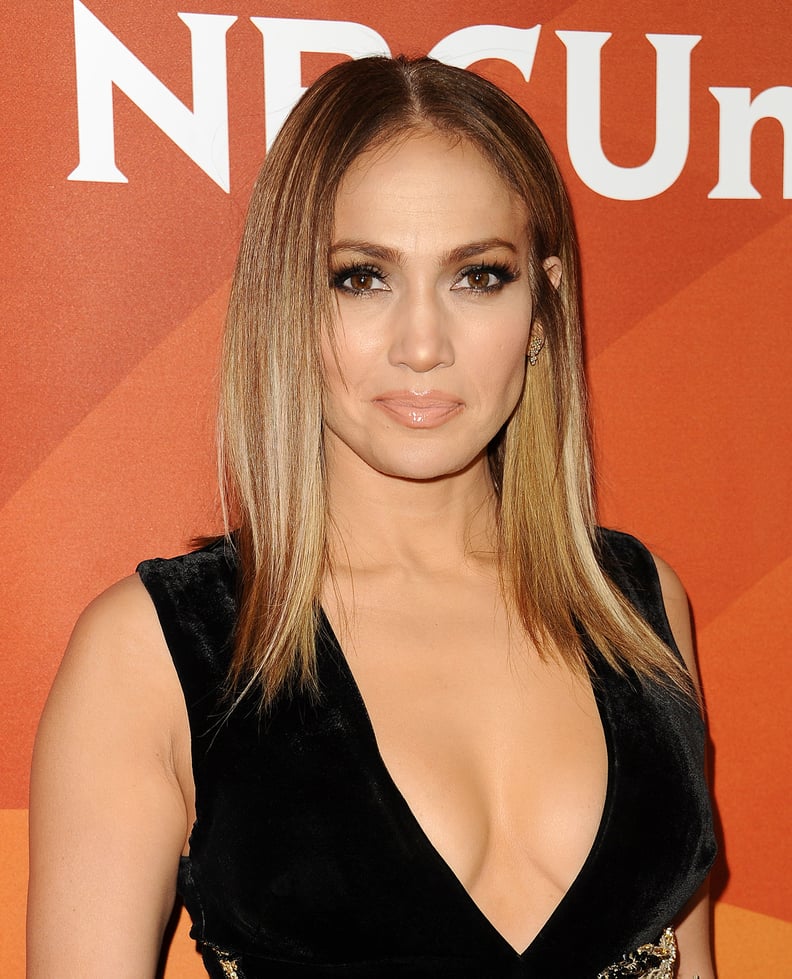 On Not Having Beauty Regrets:
SB: I think whatever you do, you should just kind of own it. Either people liked it or they didn't like it, but we liked it enough to leave the dressing room. We love what we did before, but we're always looking to reinvent and move forward. I wake up every day and say, "OK, how can I be a better person?" How can I be prettier, smarter, kinder, nicer, all these things? When you start to evolve as a human being and you keep pushing that personal goal and boundary, you're bound to change. That's how you stay relevant. The worst thing is when people get caught in the past. I've done makeup for two decades, and that's a long time. But I'm still relevant because I say, "OK, I'm done with that, let's do this." It's about keeping it moving.
The One Product J.Lo Swears By:
SB: Probably La Mer Cream ($170). That's the one thing that's on the makeup station, no matter what.
OK, but what if I can't afford a $170 moisturizer?:
SB: Hydration really is key. We use a lot of hydration for everything, we don't like to use dry makeup. The only time we do is when she's on the stage, because it's so rigorous. The rest of the time, we keep her skin moist and see-through.
On the Best Thing He's Learned from J.Lo:
SB: She is so kind to everyone. So I guess, just be kind.