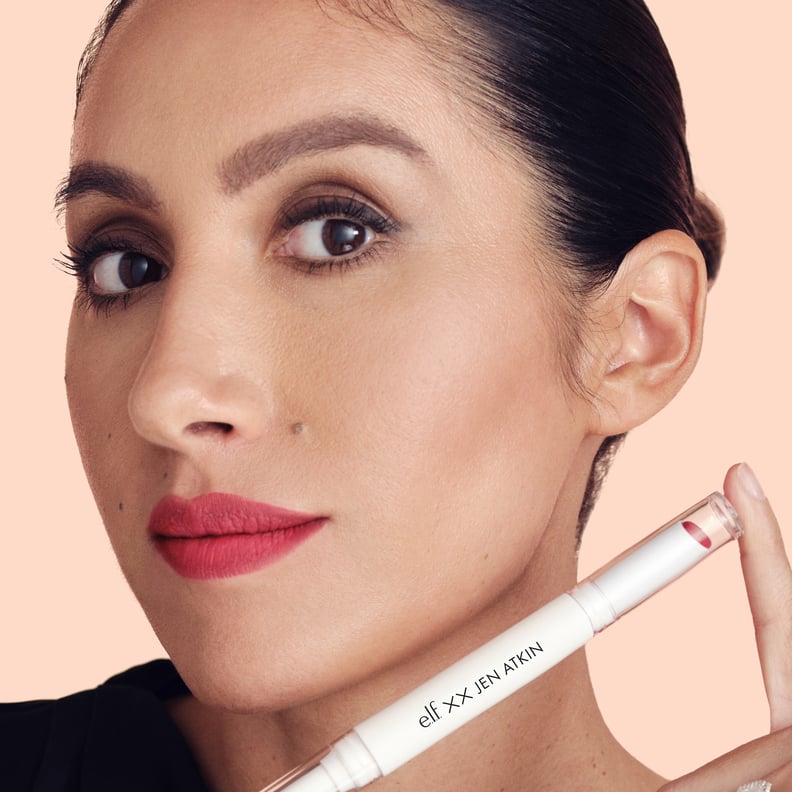 e.l.f. Cosmetics
e.l.f. Cosmetics
As POPSUGAR editors, we independently select and write about stuff we love and think you'll like too. If you buy a product we have recommended, we may receive affiliate commission, which in turn supports our work.
What does hairstylist and Ouai founder Jen Atkin know about makeup? Turns out, a lot, because her most recent makeup collaboration is really freakin' good. The e.l.f. xx Jen Atkin collection, which is available at Ulta.com and ElfCosmetics.com, is inspired by the beauty entrepreneur's "keep it real vibe" and her "zero-Fs'given" approach to beauty. That means each and every product is simple to use — you can easily slap it on and be out the door in minutes and look polished and put together. Oh, and because it's E.l.f., all but one product in the collection cost under $14 (there's a three-piece lip kit that's $20).
"I'm obsessed with creating quality beauty products that are accessible to everyone and no one has mastered that more than e.l.f," Atkin said in a press release for the launch.
E.l.f xx Jen Atkin is a well-edited makeup collection of 10 products: one eye-and-face palette, three dual-ended lipsticks and liners, a hydrating facial mist, a black and a brown eyeliner pencil, and a clear hair and brow gel. You can then buy the XXtra Lip Kit (which contains all three lipsticks) and the Eyes Up Here Kit (which contains the brow pomade, an eyeliner, and a dual-ended brush).
After receiving the products last month, both POPSUGAR associate editor Tori Crowther and I gave them a try, and we both found ourselves a little bit obsessed. We agree the Hair and Brow Pomade is genius. The clear brow gel is silky and flexible (so you don't get flakes that make it look like you have eyebrow dandruff), and we love the fact that the applicator is more like a brush for your hair than a spoolie. It allows you to really comb through and define the exact shape of your brow hairs.
The XXtra Lip Duo, which is a dual-ended lipstick and lip liner, is also one of the standouts in the collection. The matte formula is creamy and comfortable to wear, and the colors are great — Red-y to Go is a bright orange-red, Self Made Pink is a warm-toned medium pink, and Bring It On Brown is a '90s-era peach-tinged taupe. The lipsticks are also incredibly pigmented, which means you get a nice, opaque layer of color in one swipe. And that's just the lipsticks. Then you have a retractable matching lip liner on the other end that allows you to precisely outline your lips (or overdraw them, if you prefer).
"I really loved having the lip liner and lipstick being dual-ended because I always lose liners," Crowther said. "Plus, the shapes of both the liner and lipstick made them easy to apply for someone who is a bit crappy staying in the lines. They went straight into my makeup bag and not the drawer." The formula also sets nicely, as both Tori and I found that the pigment doesn't smudge or move around.
Keep reading to check out all of the products in the collection, as well as what some of the shades look like on Tori and I. If looking for reliable, everyday makeup essentials to add to your routine, or if you're someone who likes to wear makeup but doesn't have the patience to apply it, this affordable collection is definitely worth your attention.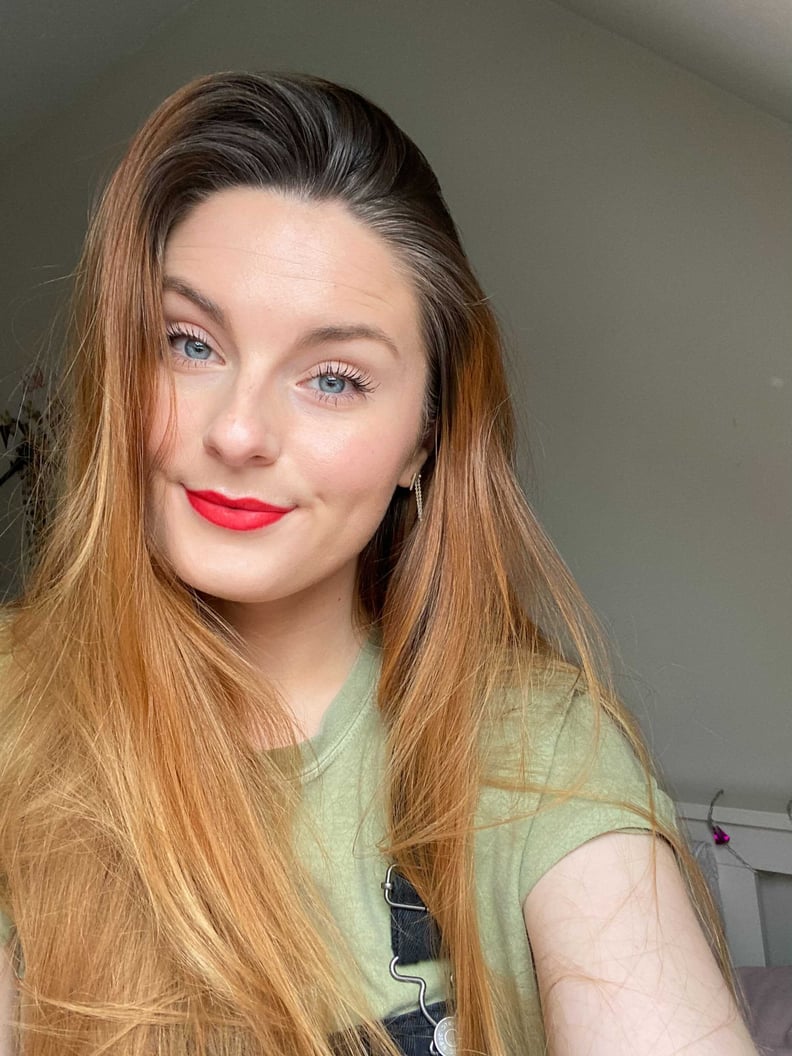 E.l.f. xx Jen Atkin XXtra Lip Duo in Red-dy to Go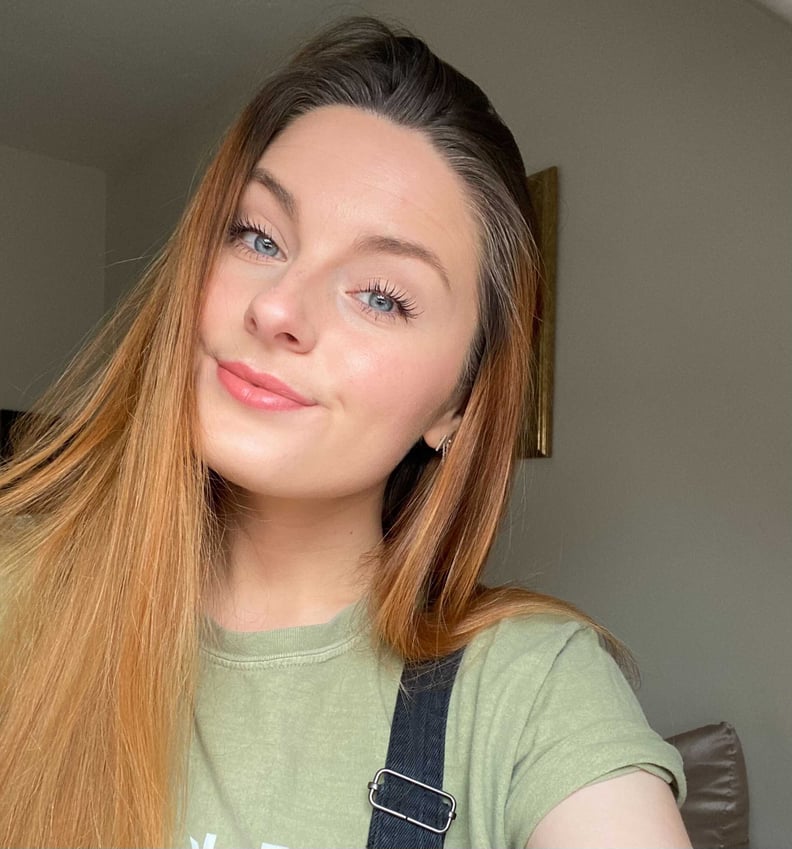 E.l.f. xx Jen Atkin XXtra Lip Duo in Self Made Pink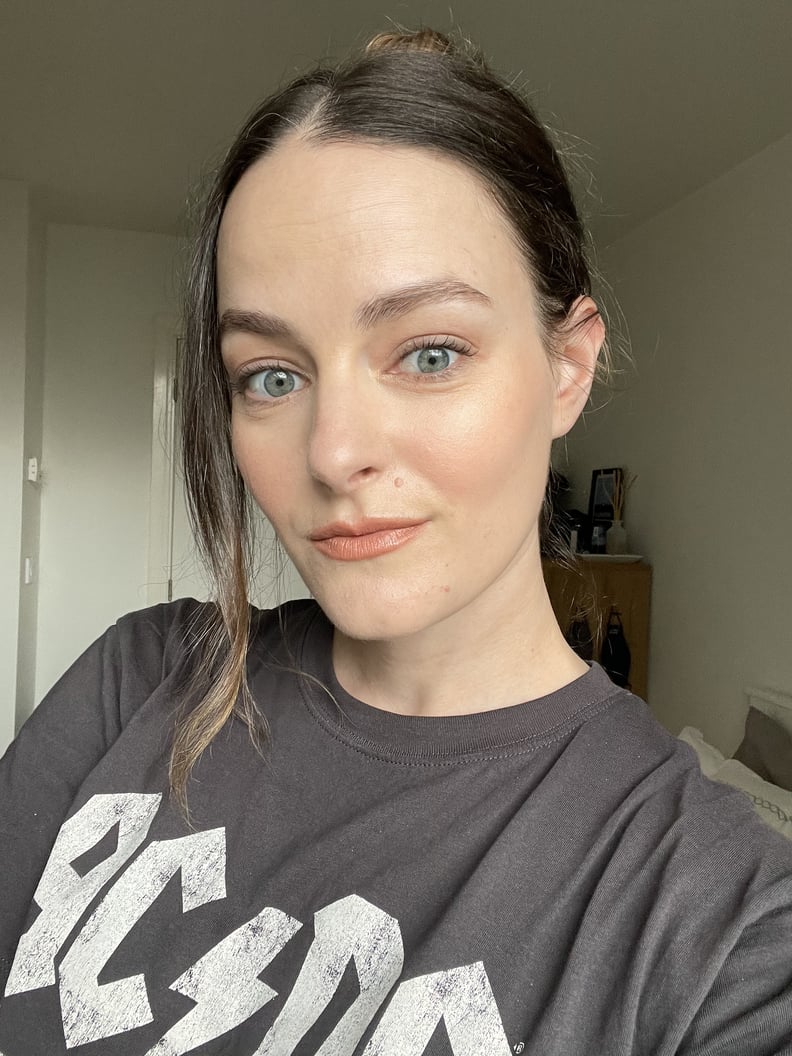 E.l.f. xx Jen Atkin Let's E.l.f.ing Do This Palette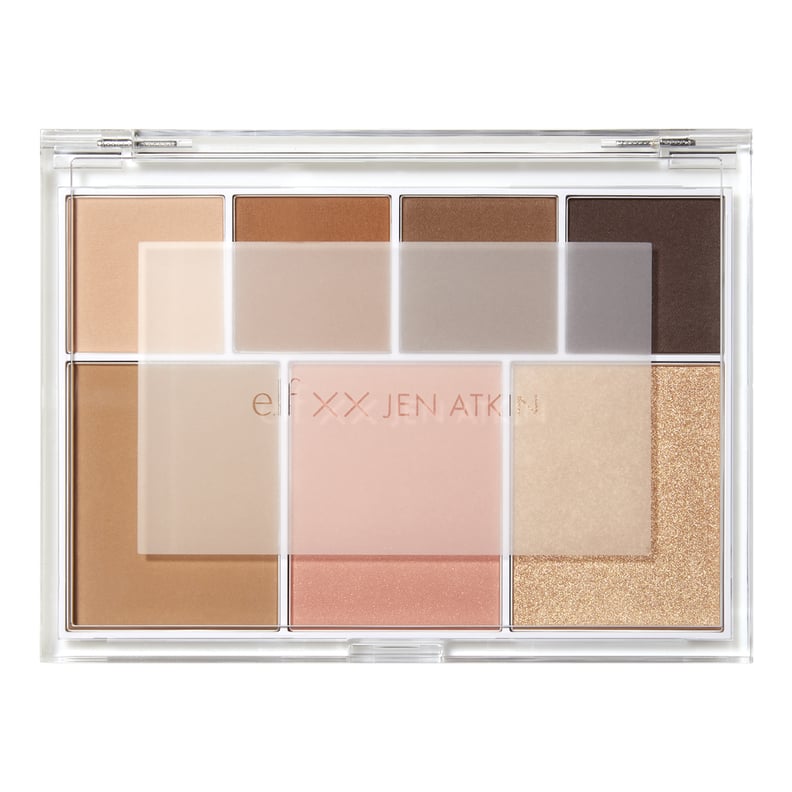 E.l.f. xx Jen Atkin Let's E.l.f.ing Do This Palette in Light-Medium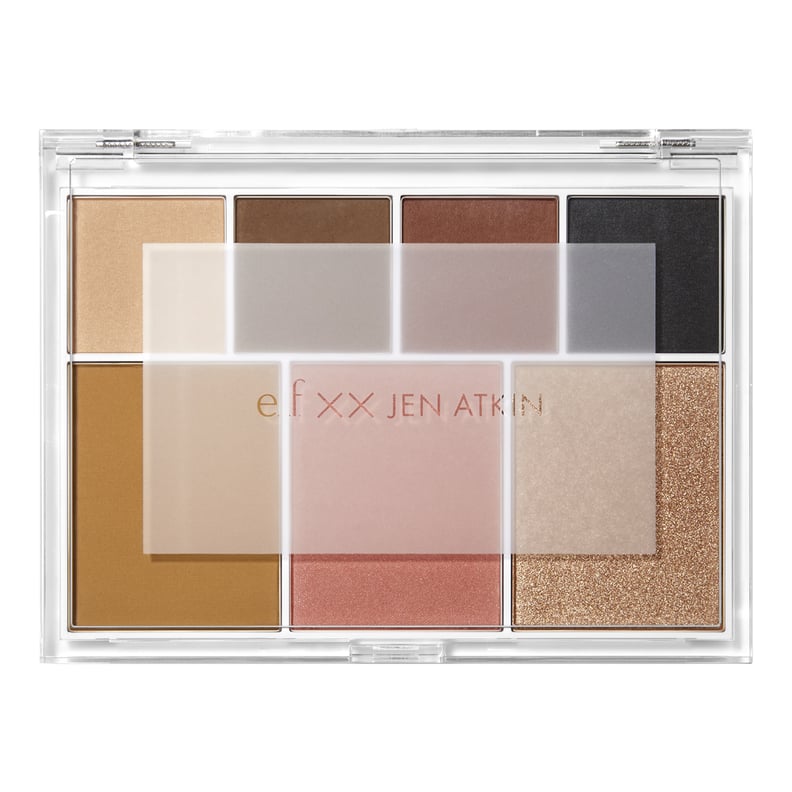 E.l.f. xx Jen Atkin Let's E.l.f.ing Do This Palette in Medium-Deep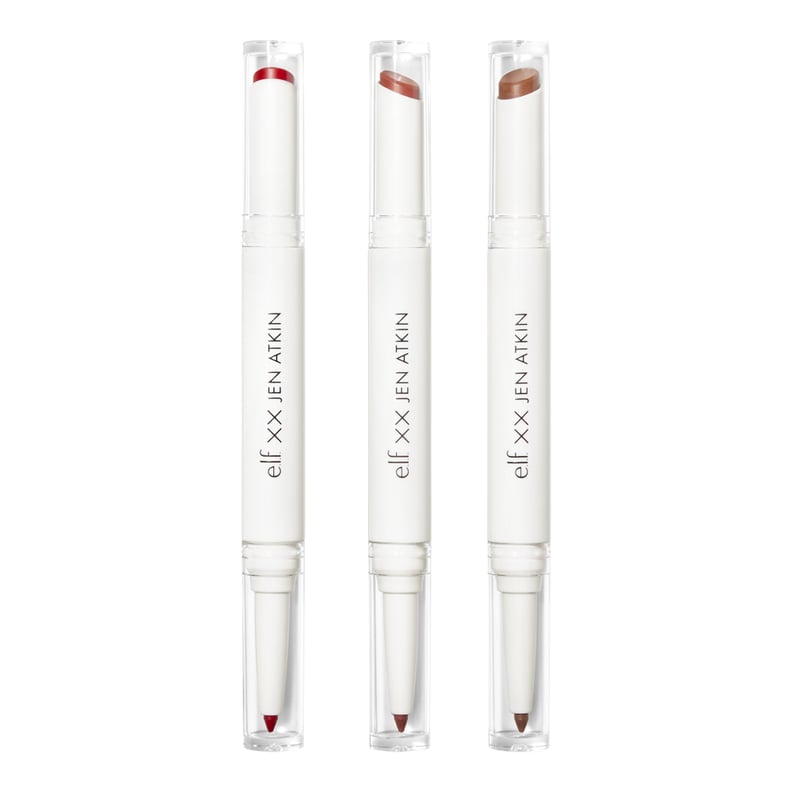 E.l.f. xx Jen Atkin XXtra Lip Duo
E.l.f. xx Jen Atkin Hair and Brow Pomade
At just $6, we recommend that everyone pick up a tube of the E.l.f. xx Jen Atkin Hair and Brow Pomade ($6). The clear gel formula is silky and flexible, meaning it doesn't make your brows stiff or flaky. The applicator is like a tiny little bristle brush that makes it easy to comb through and groom your brows into place; it also makes it great for taming flyaways around your hairline.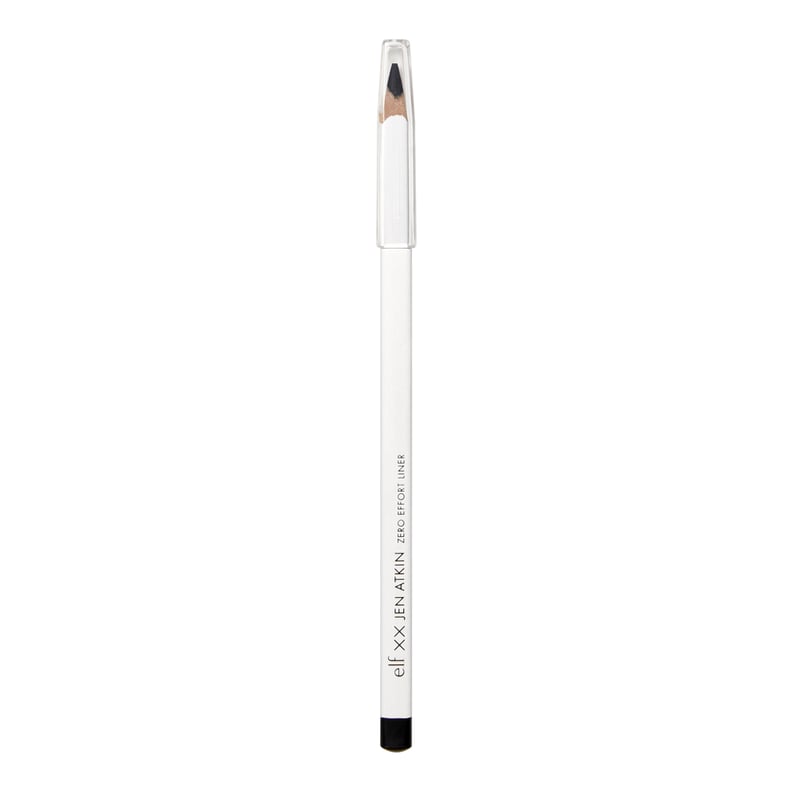 E.l.f. xx Jen Atkin Zero Effort Liner
The E.l.f. xx Jen Atkin Zero Effort Liner ($5) is available in two classic shades — black and brown — and is incredibly creamy. It glides on effortlessly (hence the name), but what we really like about the formula is that it's super easy to smudge out along or over your lids.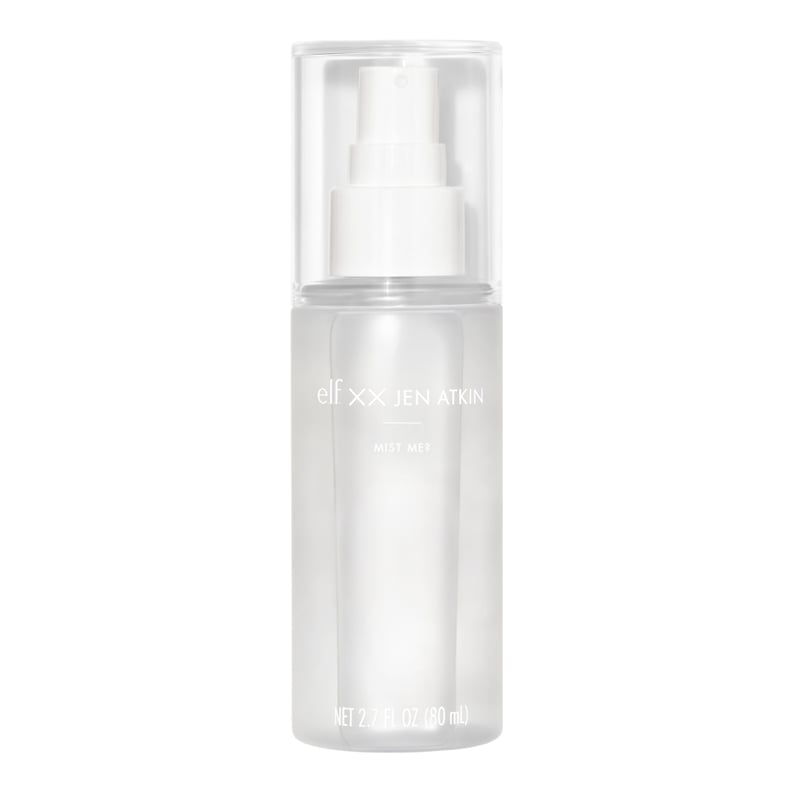 E.l.f. xx Jen Atkin Mist Me?